Does this sound familiar?
"I love the idea of traveling in an RV, but I've never driven anything bigger than a sedan."
Many would-be RV campers worry about driving a motorhome safely, but it's not as difficult as you might think. Unless you have an especially long or heavy model, you don't need a special license, and you'll learn easily with a little practice.
Are RVs Hard to Drive?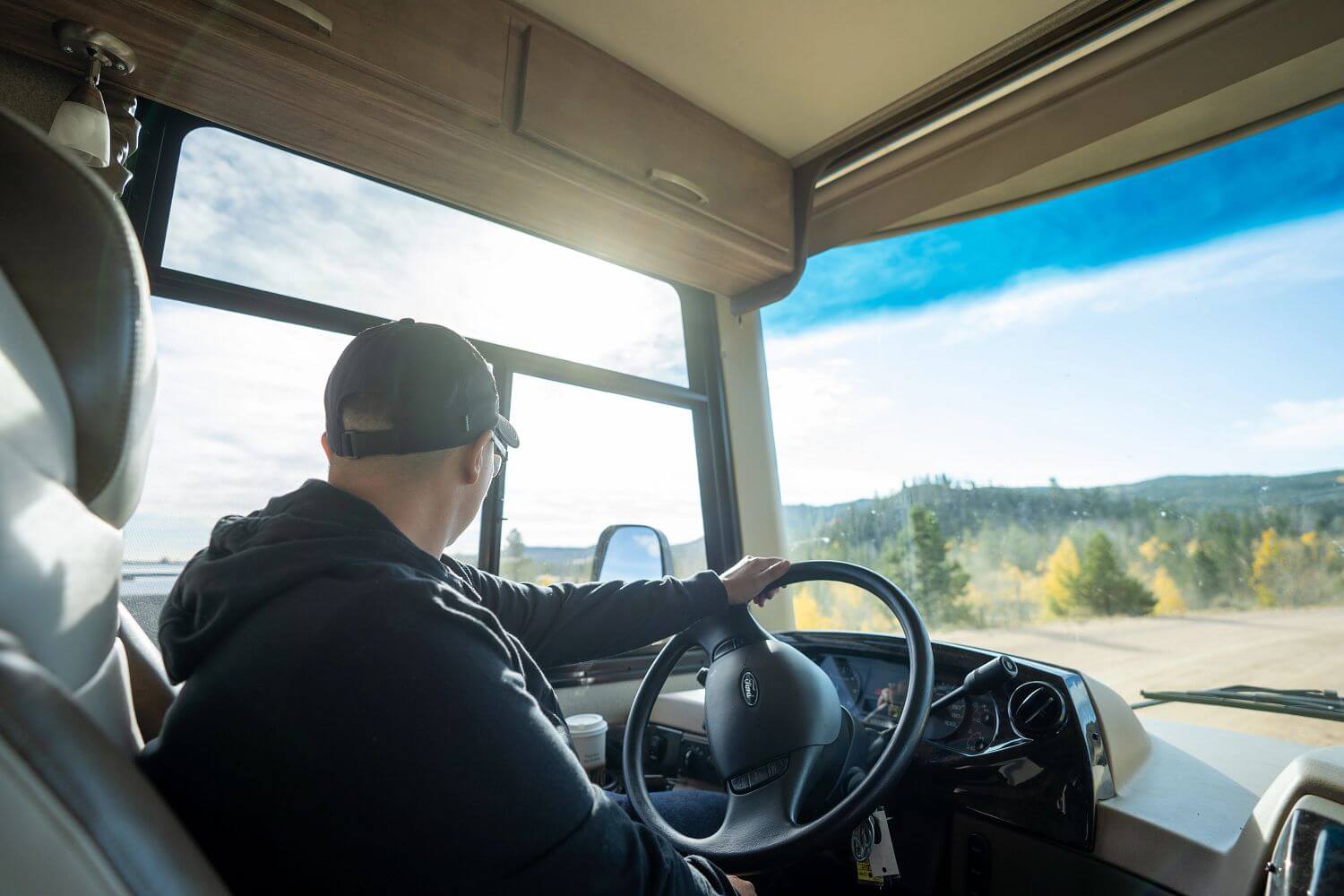 In short, all RVs are easy to drive once you get used to them. Longer, heavier motorhomes will feel like a new driving experience for beginners. Of course, towable RVs have their own considerations compared to motorized RVs. Today, we're talking about RVs with a steering wheel – motorhomes.
Motorhomes aren't hard to drive once you learn how to make wider turns and get used to accelerating and braking slower than in a car. RV drivers must look further down the road to prepare for stopped or slowed traffic.
A longer motorhome will have a learning curve because there can be as much as 30-40 feet of RV behind you. But, most compact campers are intuitive to drive. You can even consider renting an RV to gain experience before buying.
Regardless of the make and model you drive, all RVers should follow these RV driving safety tips.
What Is the Easiest RV to Drive?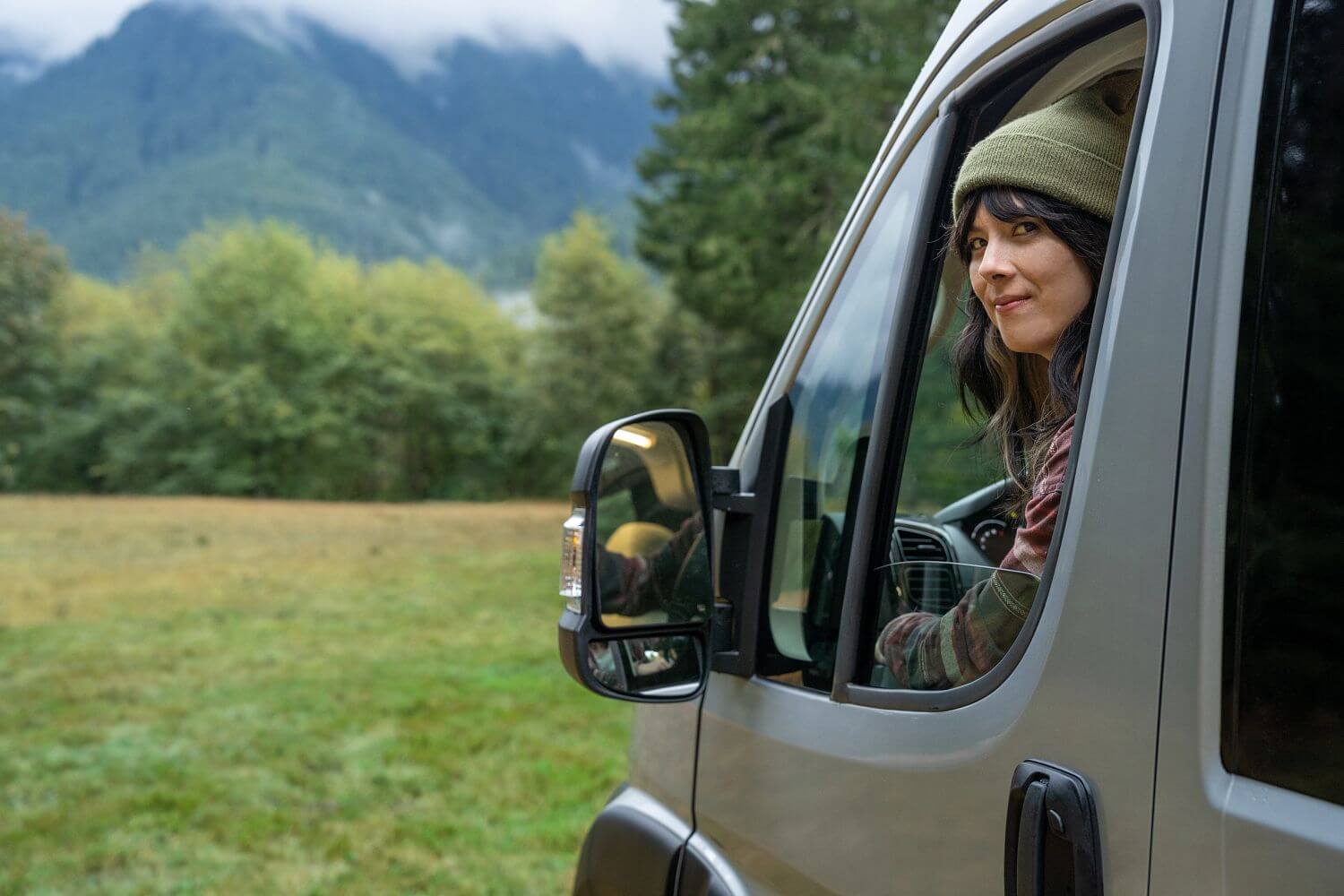 Generally, a class B RV is the easiest to drive if you're new to RVing. Most aren't much longer than a pickup truck and can easily maneuver into parking spaces and gas stations. If you're looking for the easiest transition into RV driving, choose a class B camper.
However, that doesn't mean class A and class C motorhomes require much more skill and expertise. Most are longer and heavier than camper vans, requiring more braking time, wider turns, and advanced route planning.
Even for new RVers, these considerations are easy to overcome, especially in highway driving. When you exit the highway and find yourself on crowded city streets, it can feel different.
Many drivers find class C motorhomes easier to drive than class A models. This is mostly because the cab feels like a large truck instead of a bus. To make driving more comfortable, larger motorhomes have added safety features like rearview cameras that help eliminate blind spots.
What are the Various Types of Motorhomes?
Let's take a deeper look at the considerations for driving the different types of RVs.
Class A
Class A motorhomes are typically 26 to 45 feet long and 8 feet wide, making them the largest in the motorized RV category. Most Class A motorhomes feature abundant underbelly storage space, meaning the cockpit is more elevated than other motorhomes.
This provides great visibility to help drivers recognize road hazards with enough time to react safely. Class A RVs also offer the most interior space and luxury amenities, making them popular for full-time RV living. Learn more about Class A motorhomes and how to choose the right size for your travel lifestyle.
Browse Class A motorhomes for sale near you.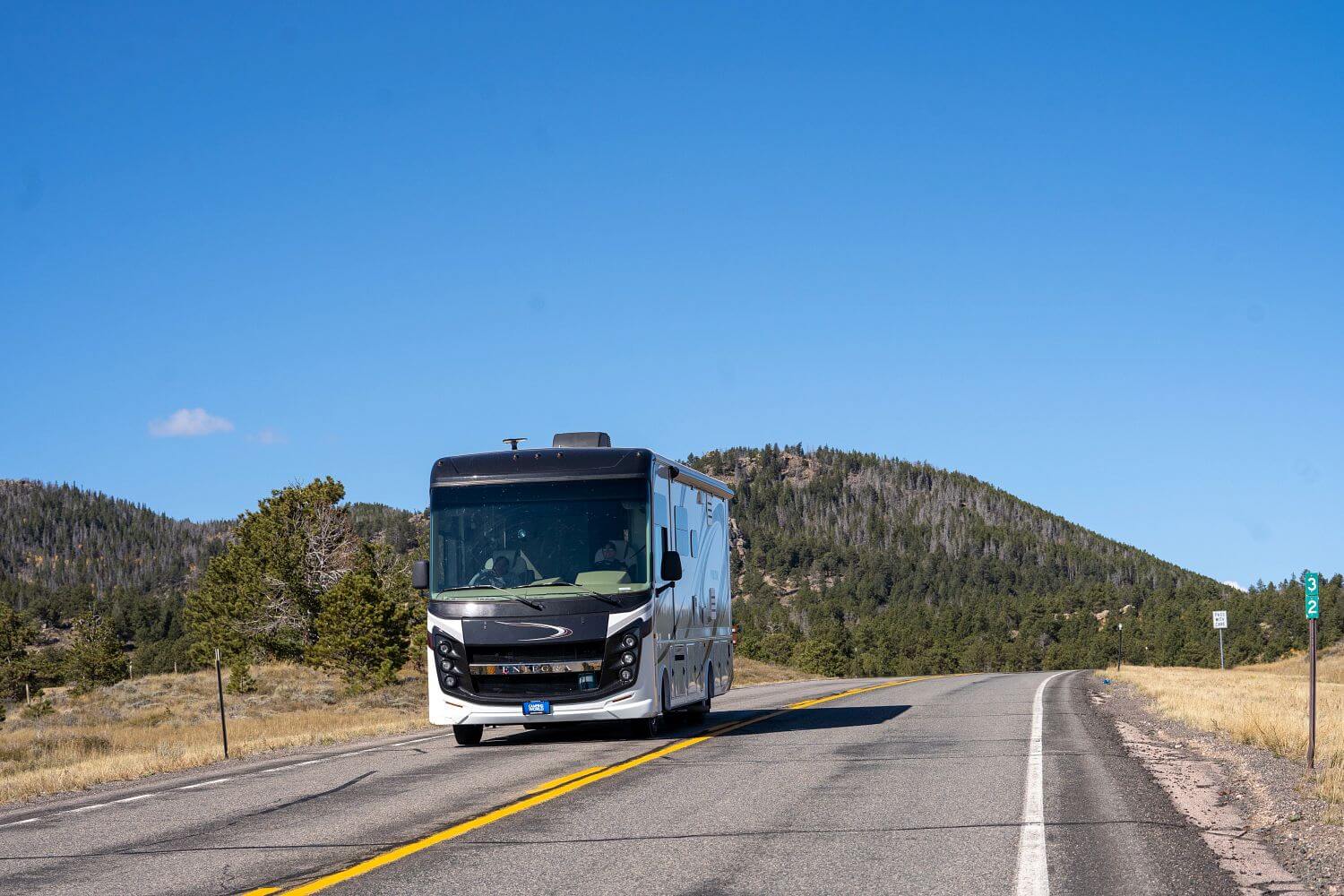 Class B
Class B motorhomes are easy to drive, and they pack amenities into a compact package. They're typically 17 to 23 feet long, 7 feet wide, and 9 to 11 feet in height. Class B RVs don't usually have to worry about the height clearance of other motorhome types.
Also referred to as a camper van, Class B motorhomes drive a lot like a standard van or truck. Drivers sit higher than in a small sedan, but there's not much difference between driving a commuter vehicle. Discover some of our favorite class B RVs for van life.
Browse Class B motorhomes for sale near you.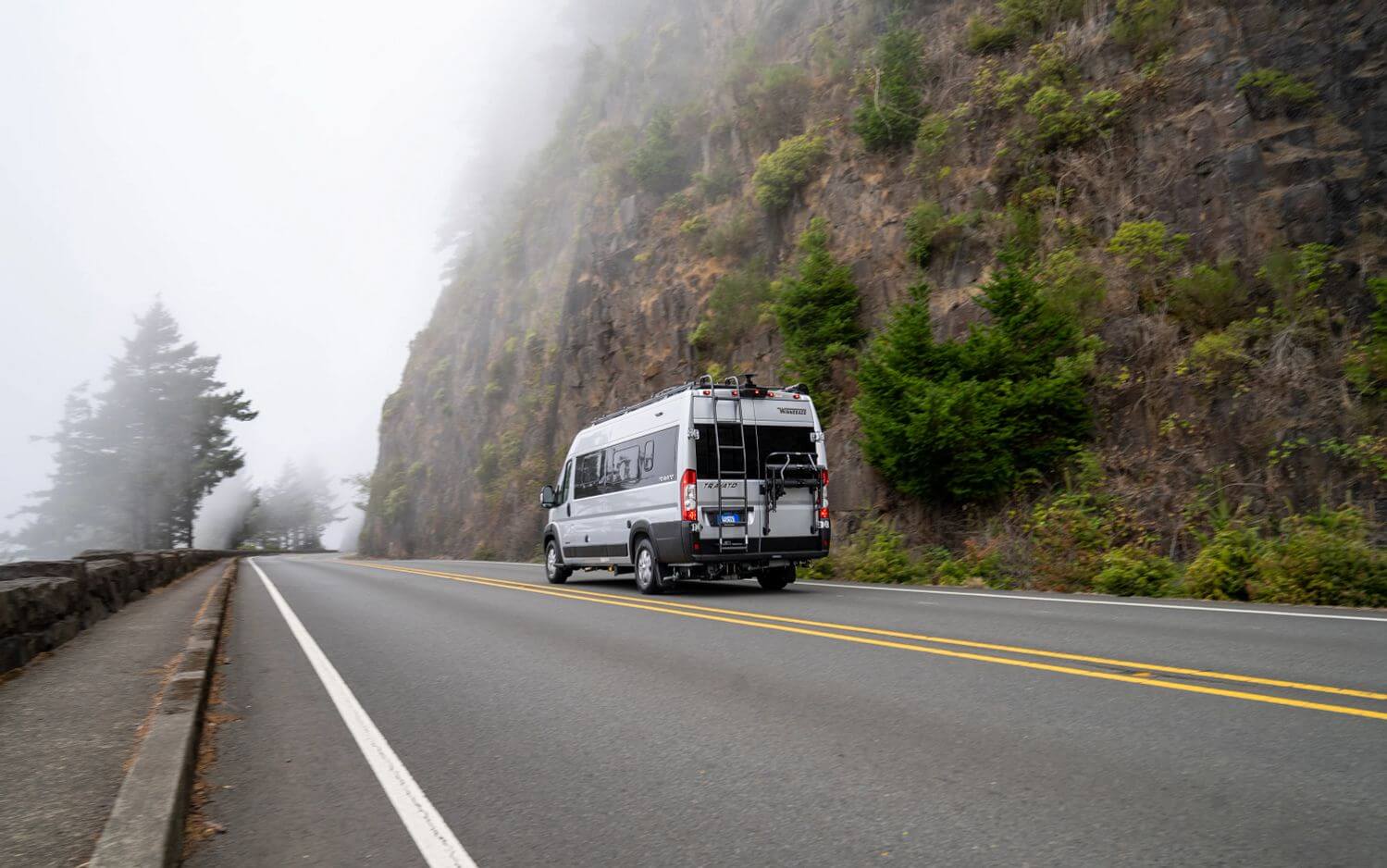 Class C and Super C
Class C RVs, including Super C motorhomes, range from roughly 21 to 41 feet in length and are usually 7.5 to 8 feet wide. The class C floorplan is recognized by the cabover bed that provides extra sleeping capacity, making them excellent for family camping.
Because of the cabover bed, the cockpit sits lower than the cockpit of a class A motorhome. They feel like driving a large truck but require extra braking distance and wider turns. Class C RVs offer a nice balance of living space and maneuverability.
The main difference between class C and Super C motorhomes is a heavier-duty truck chassis. Super C RVs tend to have more powerful engines and larger basement storage areas. Check out some of the best short class C motorhomes at Camping World.
Browse Class C motorhomes for sale near you.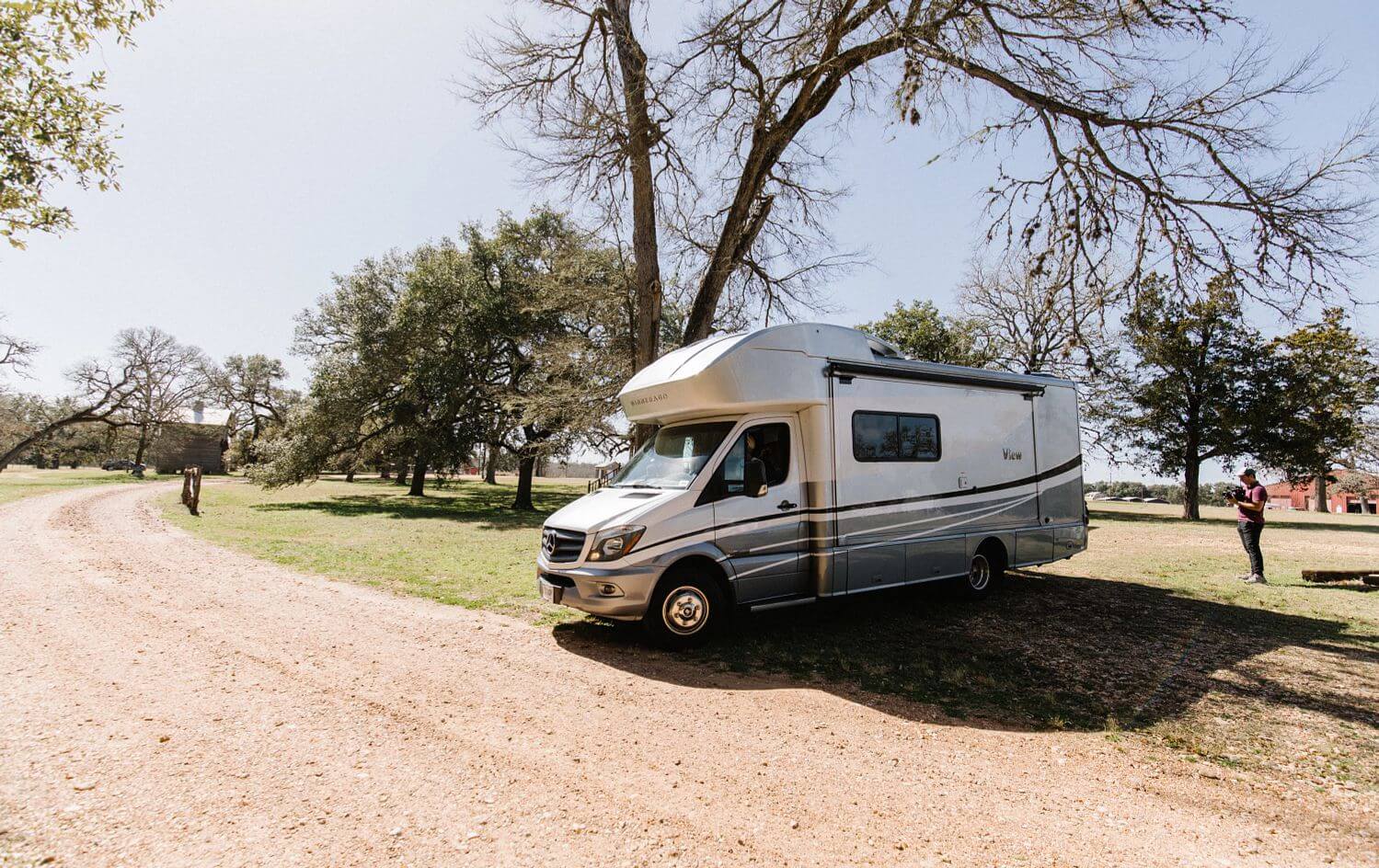 Which Motorhome Gets The Best Fuel Economy?
Easy driving includes how frequently you must stop to fill your tank. Certain motorhome classes are more nimble in navigating gas stations than others.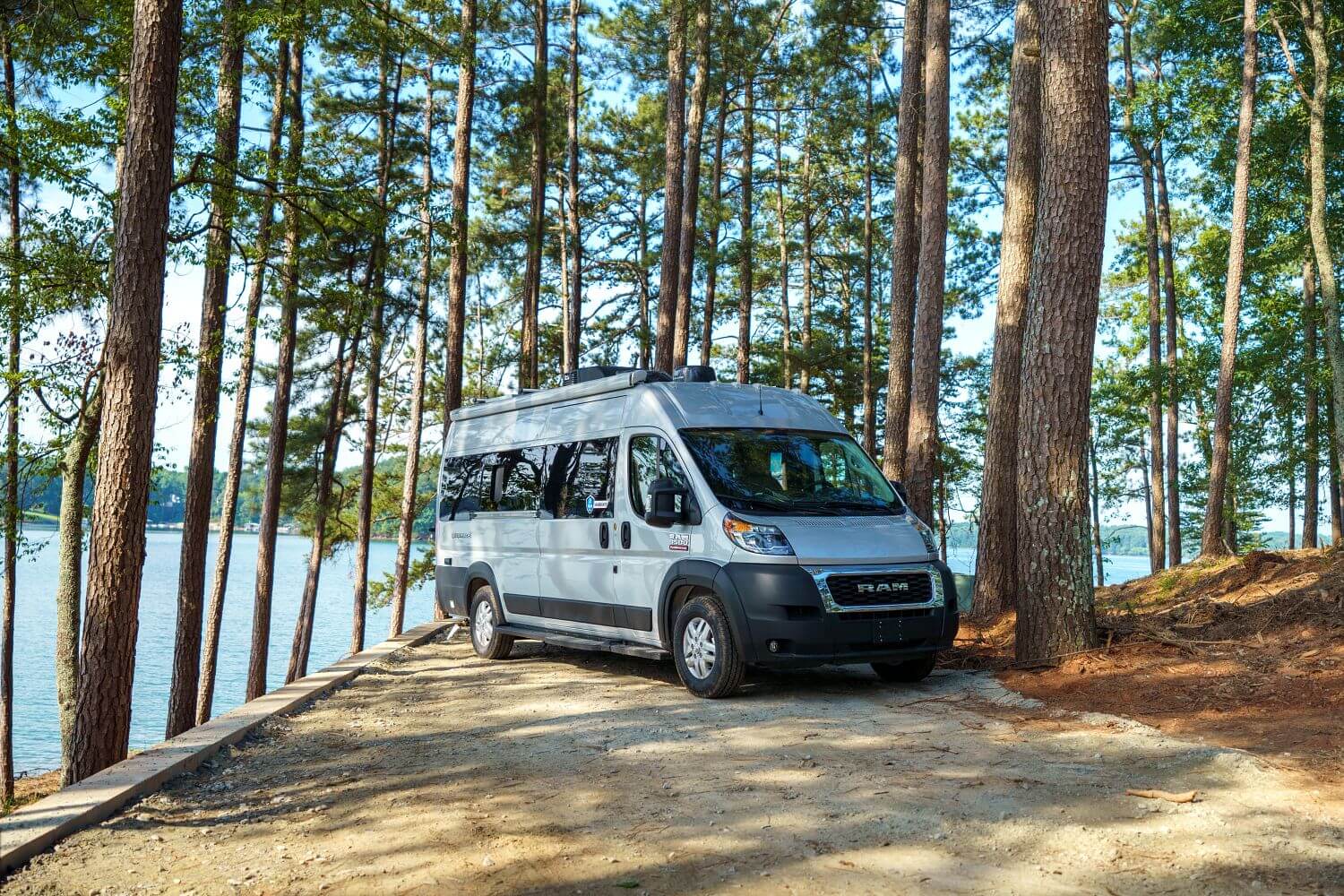 Motorhome fuel economy varies by make, model, and cargo weight, so the figures below represent averages.
Class A: 6-10 miles per gallon (MPG)
Class B: 18-22 MPG
Class C and Super C: 8-15 MPG
You'll also need to factor in the RV's fuel tank capacity when calculating the range you'll enjoy between gas stops. Though Class A motorhomes are less fuel-efficient than Class B RVs, some can actually travel further between gas stops due to their larger fuel tanks.
For those with a towable RV, your fuel economy and range depend on your vehicle and its towing capacity. Before you select a travel trailer or fifth wheel, use our Towing Guide to understand your tow vehicle's weight ratings.
How Do You Find The Right RV for You?
Your RV selection should consider many factors – floorplan, sleeping space, tank capacities, gas mileage, and more. Choose a shorter, lighter motorhome if easy driving is your primary concern.
If you won't be driving your motorhome much (like if you move your RV a few times a year, then driving and fuel economy isn't as much of a concern as prioritizing the comforts you want in a coach.
You can always trade in your RV when you feel more comfortable driving a larger motorhome. If you're shopping for a new or used RV, use these resources to find your perfect RV:
---
Hesitation over driving an RV shouldn't stop you from enjoying the health benefits of RV traveling. Driving is just a small part of any RV journey, and the right type of RV will bring a new level of comfort and luxury to your next road trip.
What questions do you have about driving an RV? Share them in the comments below!