Do you have a pesky drawer or cabinet in your RV that doesn't want to stay closed? While RV drawers and cabinets have closures, most RV travelers deal with this problem at some point.
Learning to keep RV drawers closed during travel protects your RV from damage and ensures the safety of belongings and passengers. You don't want items falling and breaking while on the road.
Properly organizing your RV and securing cabinets and drawers can prevent items from falling out or falling on you when you open them once parked.
Kinds of RV Drawers
Let's learn what kind of RV drawers and cabinets are in your coach and how to secure each type.
Overhead Cabinets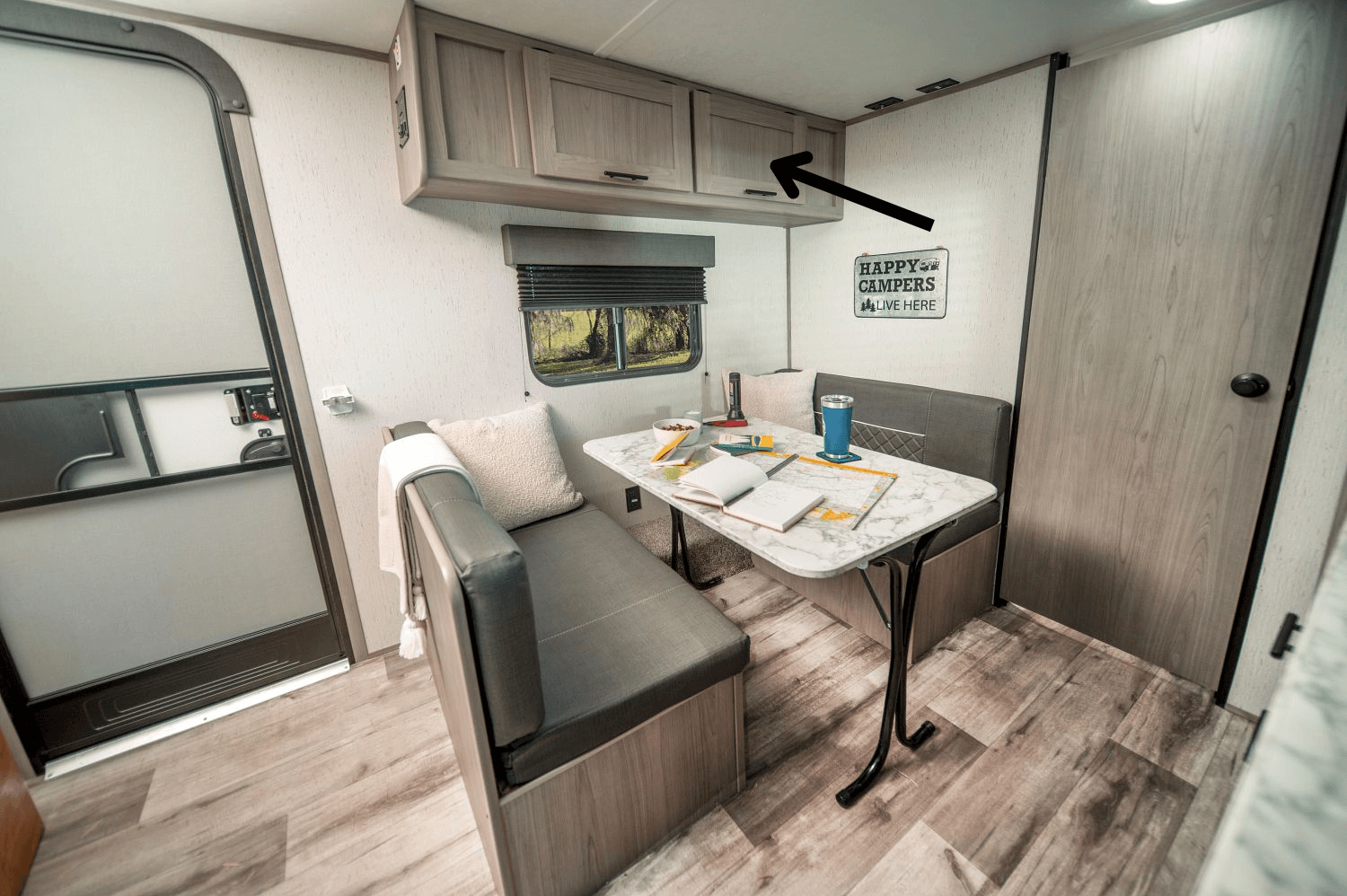 In RV floor plans, you'll see these denoted as 'O/H' or 'O/H Cabinets.' There are kinds of overhead cabinets – doors that swing open to one side and doors that open upwards and are supported with struts. They hold shut with a double-roller catch, magnetic catch, or spring-loaded catch.
RV Sliding Drawers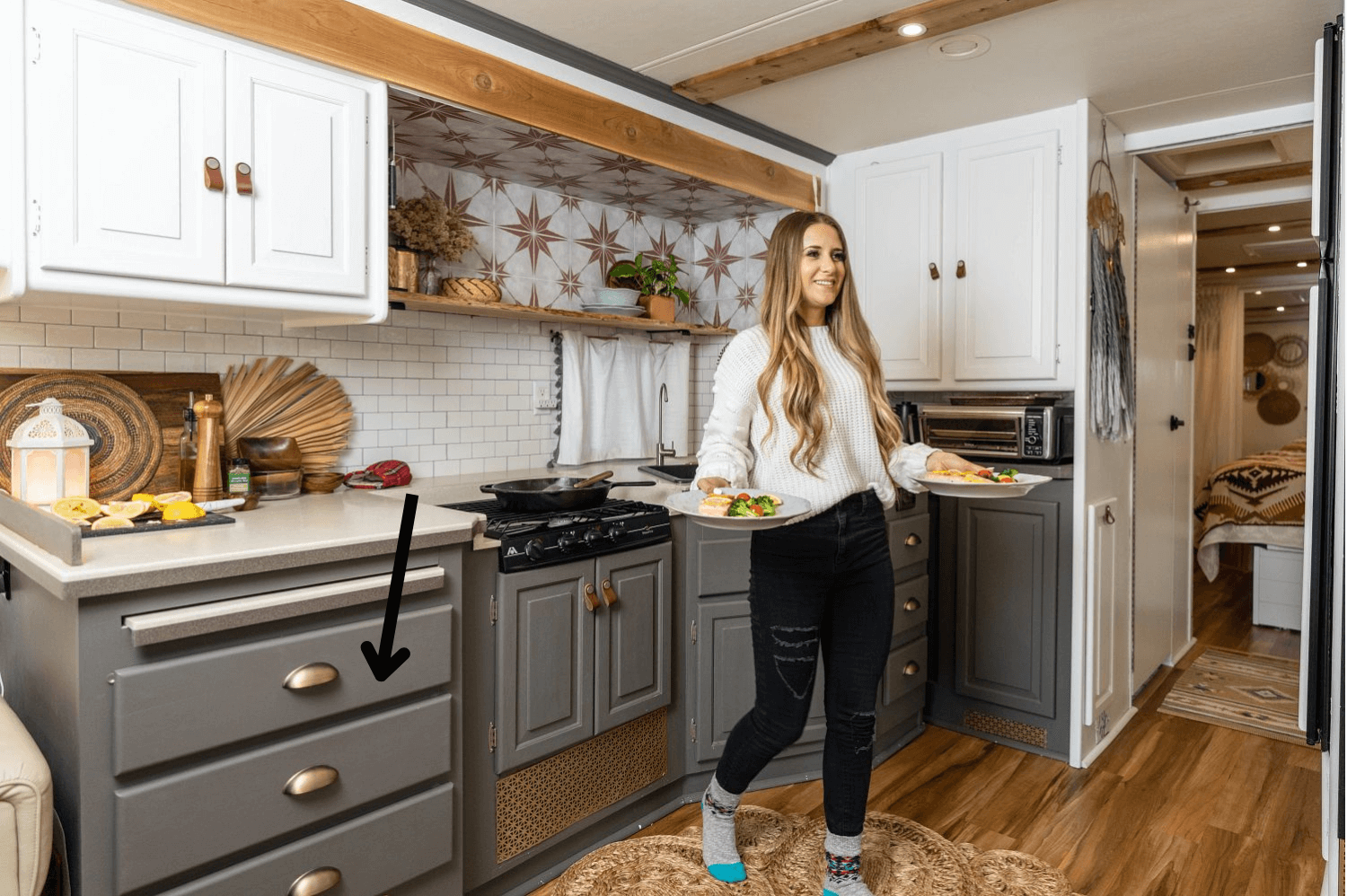 You'll find these drawers in most RV kitchens, bedrooms, and bathrooms. They are ideal for storing cutlery, toiletries, and personal belongings and are typically secured with a double-roller catch.
Spice Racks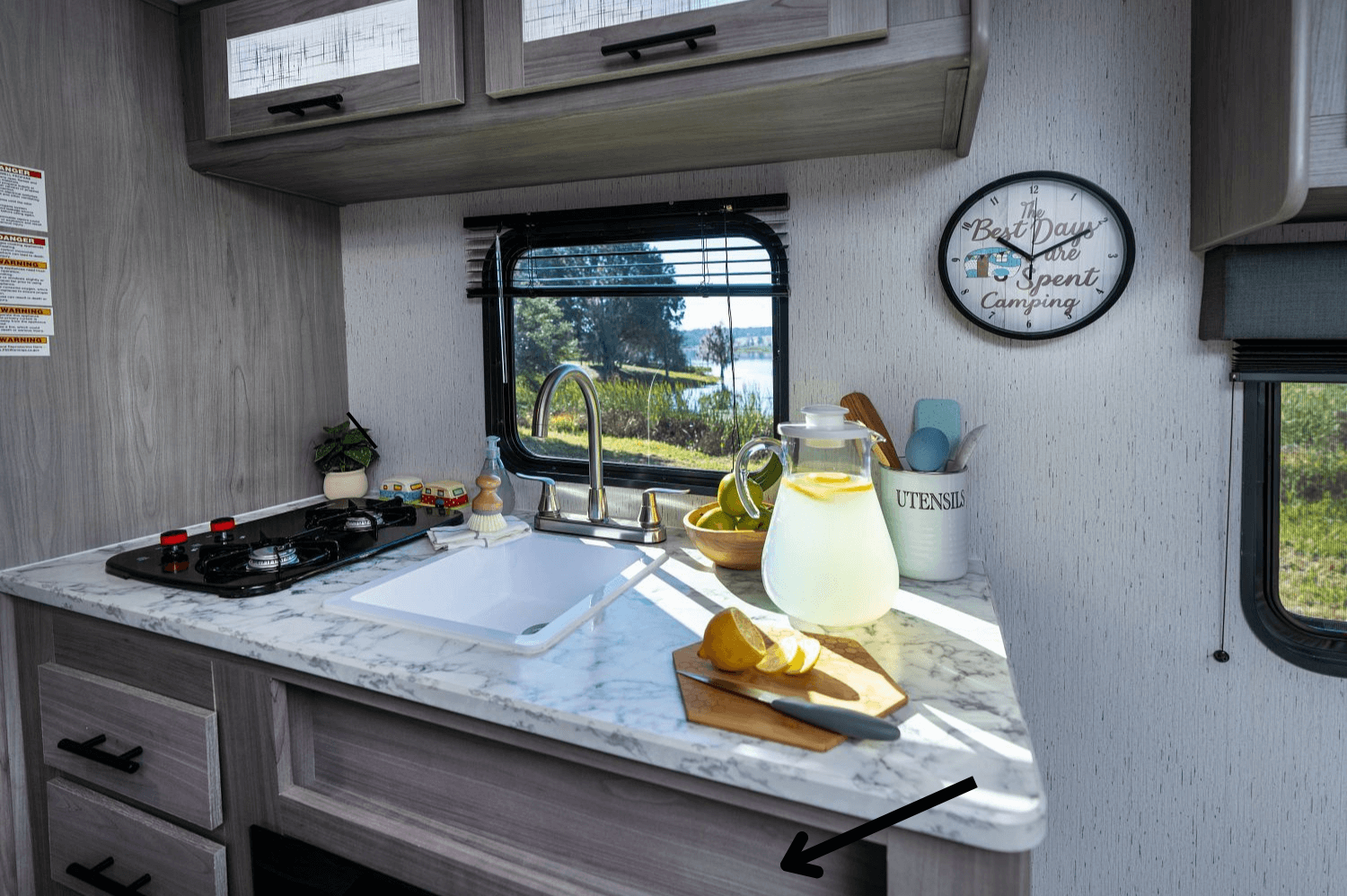 Some luxury RVs feature spice racks in tall, skinny sliding drawers that secure with double-roller or spring-loaded catches. Others feature open spice racks requiring cupboard bars or spice clips to secure your spices.
Pantry Cupboards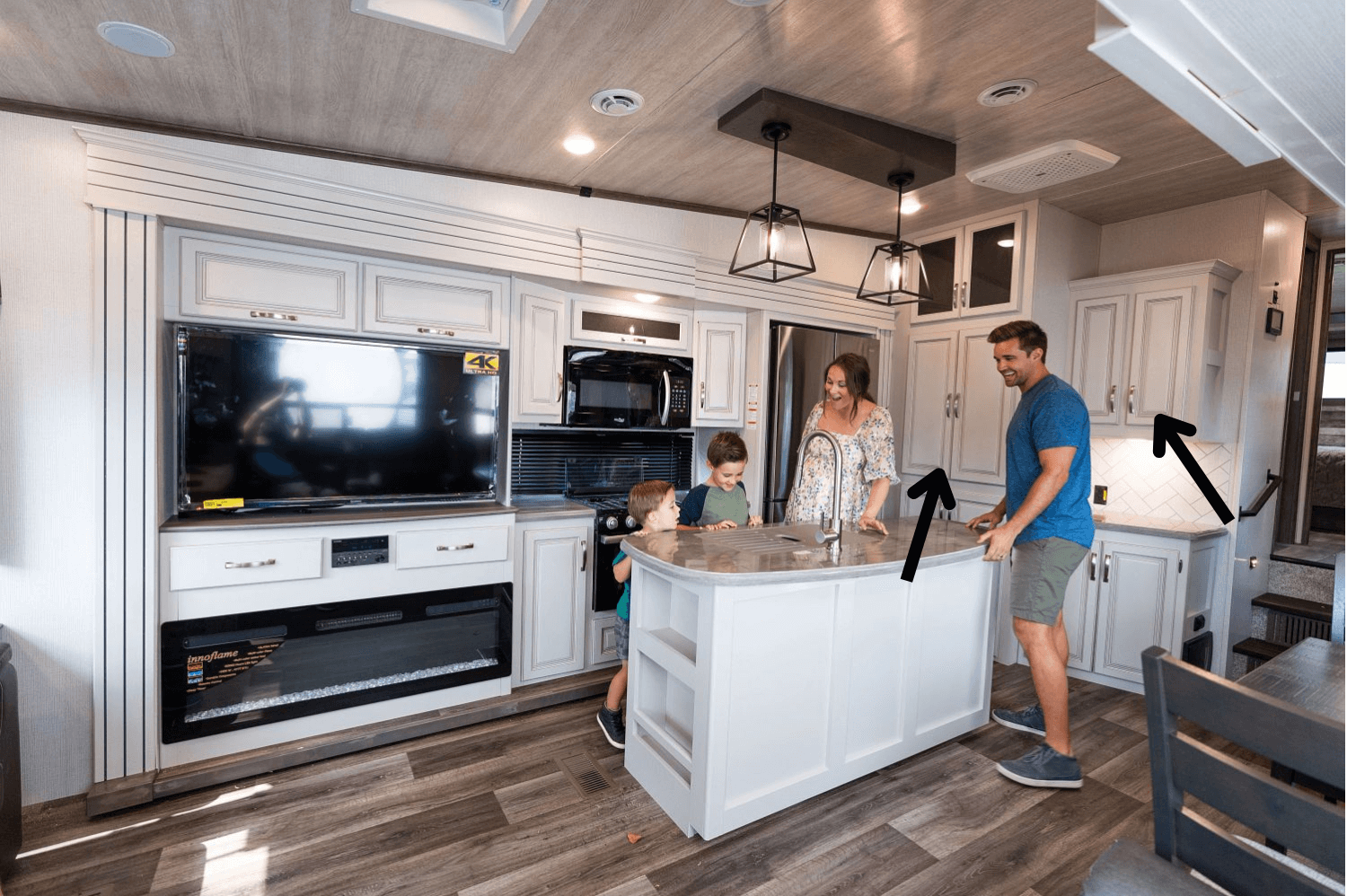 Some RVs have a vertical pantry space designed for dry goods storage. These cupboards typically have large hinged cabinet doors that swing open and secure with a double-roller cabinet catch.
Medicine Cabinets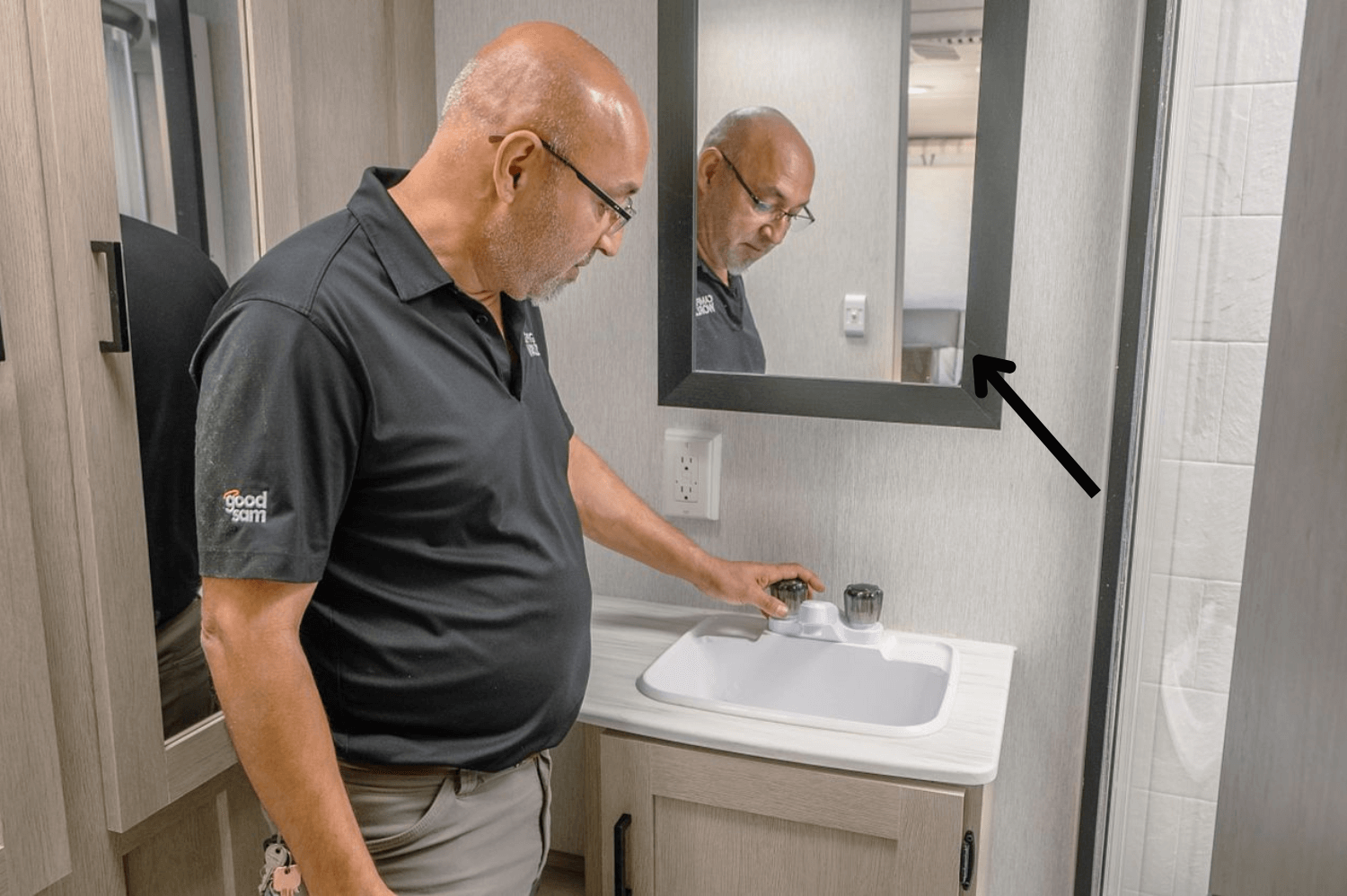 You'll find these in most RV bathrooms with a mirrored front for your cosmetic needs. Depending on your RV's make and model, they secure with a double roller cabinet catch or a magnetic catch.
Exterior Compartments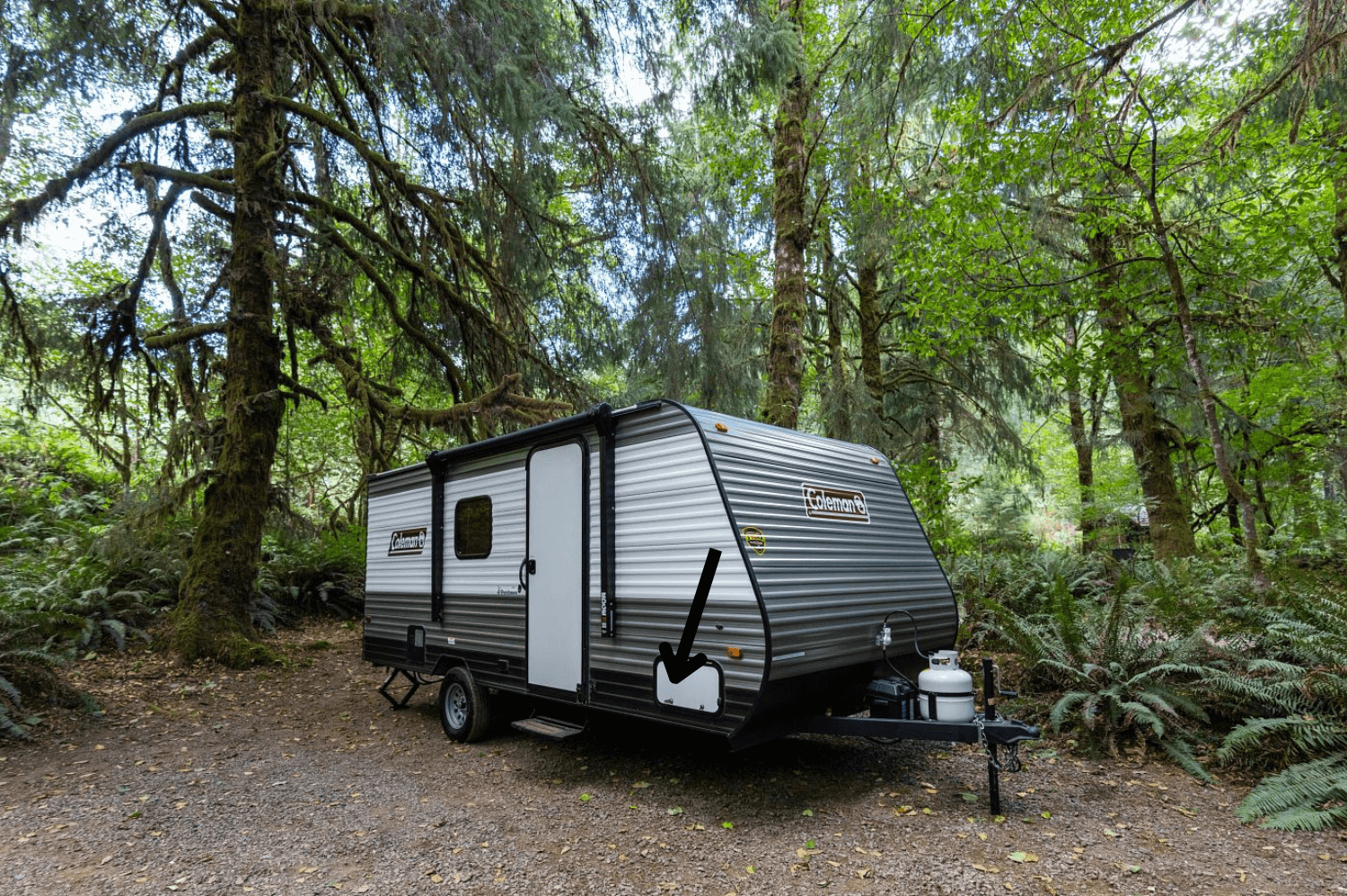 Securing your exterior compartments during travel is just as important as your interior drawers. They are typically closed using a thumb lock and a keyed lock. Both locks should be closed before you drive or tow your RV to keep your exterior compartments shut during travel. Tug at them before hitting the road to ensure they are firmly shut.
How to Keep RV Drawers Closed During Travel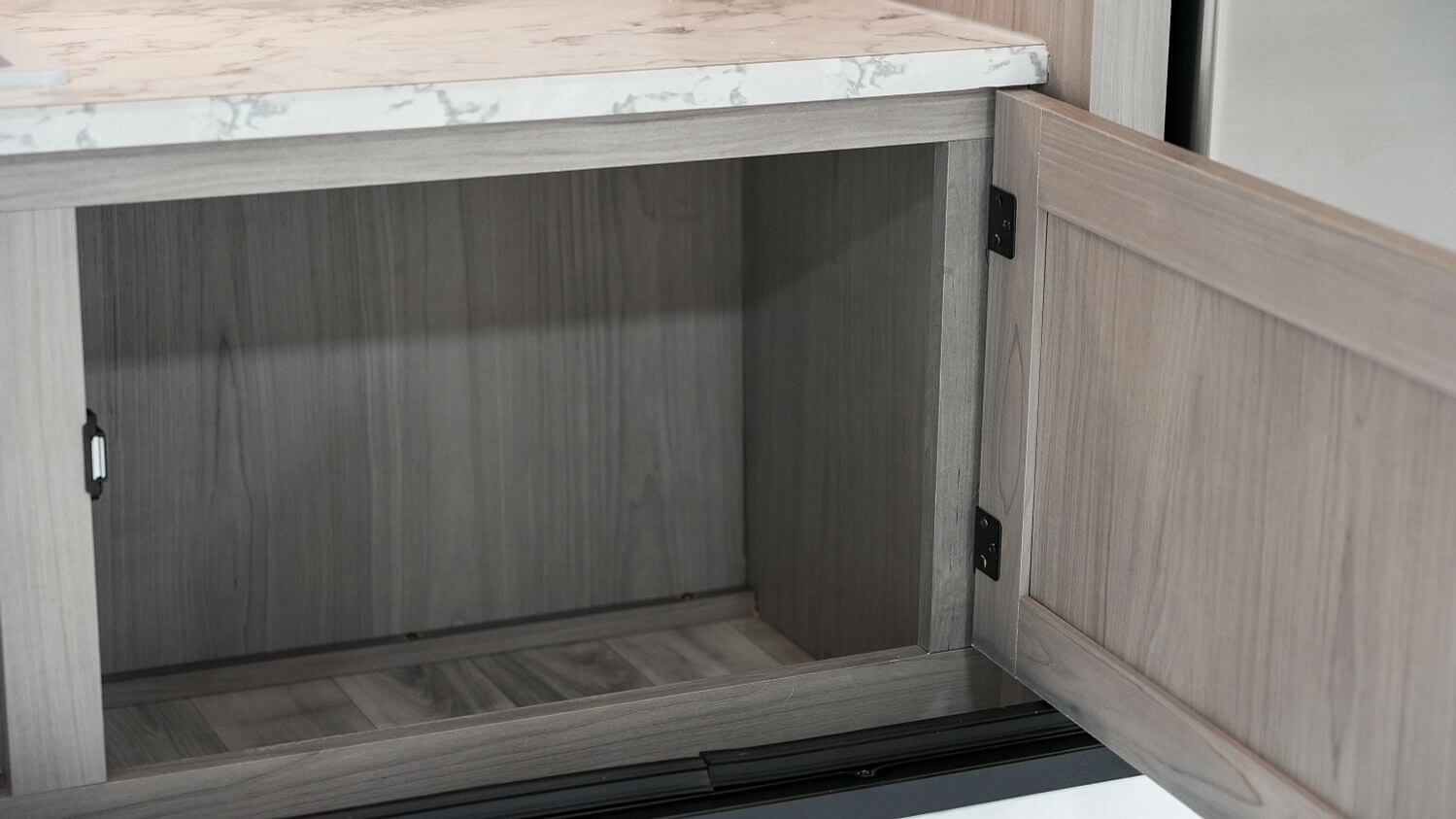 No matter the type of drawer or cabinet, they should all be secure when in the closed position with a latch or catch. It's especially smart to check all cabinets, cupboards, and drawers for latches before you purchase an RV. Conduct an RV walk around to find them all, particularly on a used RV.
My travel trailer didn't come with a latch for the sliding drawer in the kitchen. So I had to get creative. I used a bungee cord to keep the drawer closed until I could install a permanent solution.
But how do you find a replacement latch or catch for your "problem drawer?"
Most RV cabinets and drawers are secured shut with a double-roller catch, a spring-loaded catch, or a surface-mount strong magnetic catch. Depending on its make and model, you may find other latches and catches on your RV.
Explore Camping World's cabinet and drawer hardware selection to find replacement catches, latches, handles, mounting brackets, strikes, and more.
Technician Tip: It's best and easiest to replace your existing catch with OEM (original equipment manufacturer) parts of the same type. So if you don't recognize the specific latch or catch on your RV's cabinets, consult your owner's manual or contact your RV's manufacturer.
How to Load your RV Properly
Even shiny new RV drawer latches can fail if you don't load your RV correctly. That means distributing the weight evenly and not placing heavy items in places where they could shift during travel and bump a drawer open.
For example, a heavy crockpot in an overhead cabinet will move during travel. It's unlikely that a small magnetic latch will be strong enough to hold the cabinet shut. Keep heavy items down low in cabinets and cupboards with more robust closures.
Only you know what organization method works best for you, but here are some important safety considerations for properly loading your RV.
How to Organize RV Drawers
In addition to securing RV drawers and cabinets, clever organization keeps them closed while you travel and makes it easier to find what you need when you arrive.
Our main tip is to install drawer and cabinet liners before loading anything in.
Measure your drawers and cabinets and cut the liner to the appropriate size. The liner helps items grip and prevents things from shifting.
Here are a few items to help you organize RV storage drawers:
How To Keep Things From Falling Out of RV Cabinets
Cabinet and drawer organizers also prevent shifting even with your RV cabinets closed. Here are several other RV cabinet organizers to consider:
More Tips for Organizing RV Drawers and Cabinets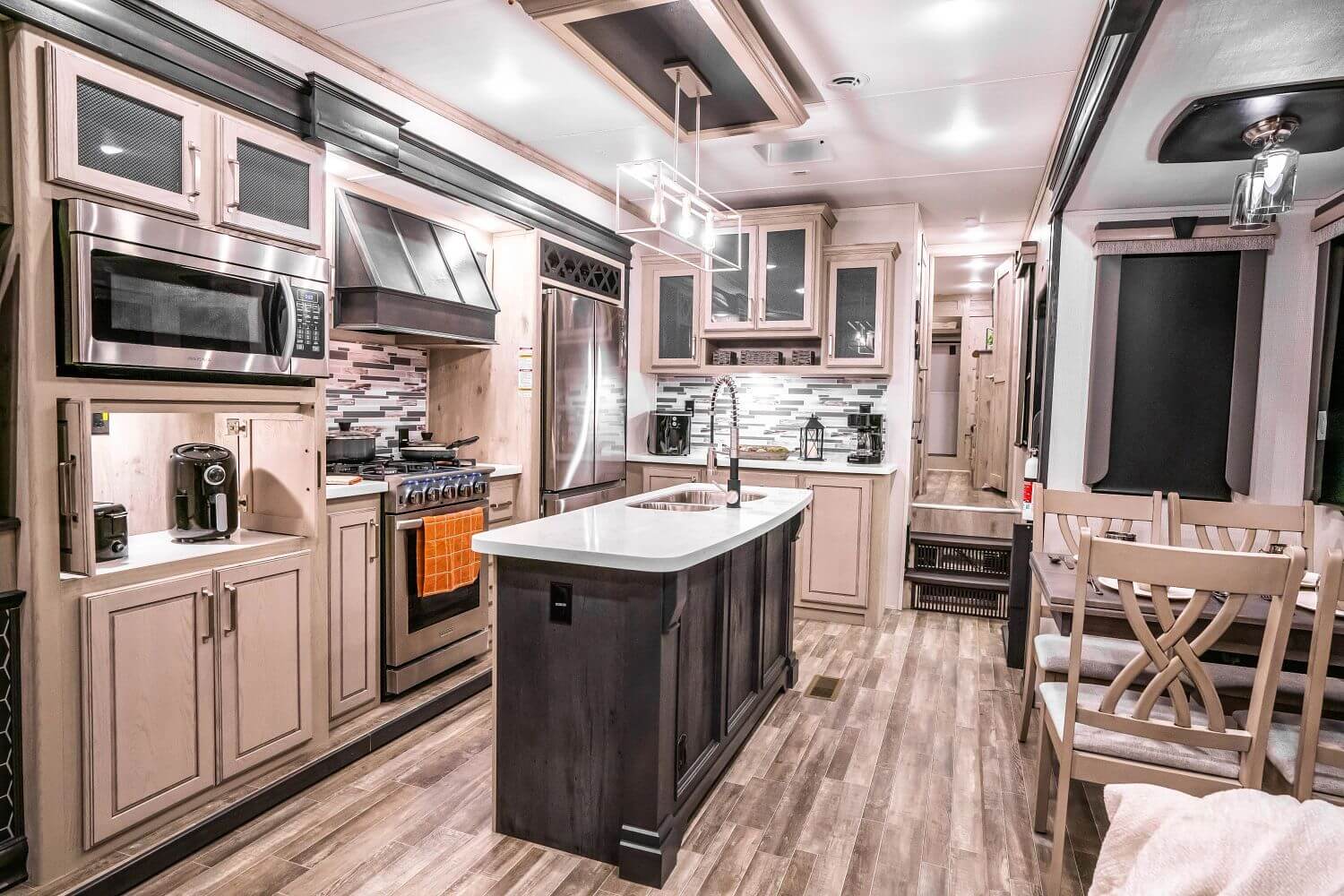 Here are a few more tips to help you optimize your RV's interior storage space: 
---
Staying organized in your RV will help you travel easily and efficiently. Check out our other resources for RV storage and organization tips:
How do you organize your RV's drawers and cabinets and ensure they remain closed while you travel? Share your tips in the comments below.