With the right RV setup, hosting an RV party is a blast for any occasion – birthdays, anniversaries, or holidays just to name a few.
Once you have the right party gear, it's as easy as kicking back and enjoying quality time with friends and family around good food and fun outdoor games.
Once you have an RV of your own or have rented one through Good Sam RV Rentals, here's how to prepare for a successful, stress-free RV party.
Campsite Decor
Setting the scene is the first step to hosting a successful RV party. Here are some essentials to help you decorate your RV's exterior so guests feel welcome and inspired to have fun or relax.
Outdoor Patio Lighting
Set up your campsite lighting first before your outdoor RV furniture is in the way. Café string lights help you set a warm ambiance in your campsite. String them along the outside edge of your awning, between trees, or anywhere else you want to brighten up.
For a lighting upgrade, check out Enbrighten's selection of RV patio lights. They offer color-changing options, classic LEDs, solar lights, and more. Some of their lights even connect to a remote or your smartphone so that you can change the lighting color or intensity at the touch of a button.
Explore Camping World's entire selection of outdoor patio lighting options.
Portable Firepit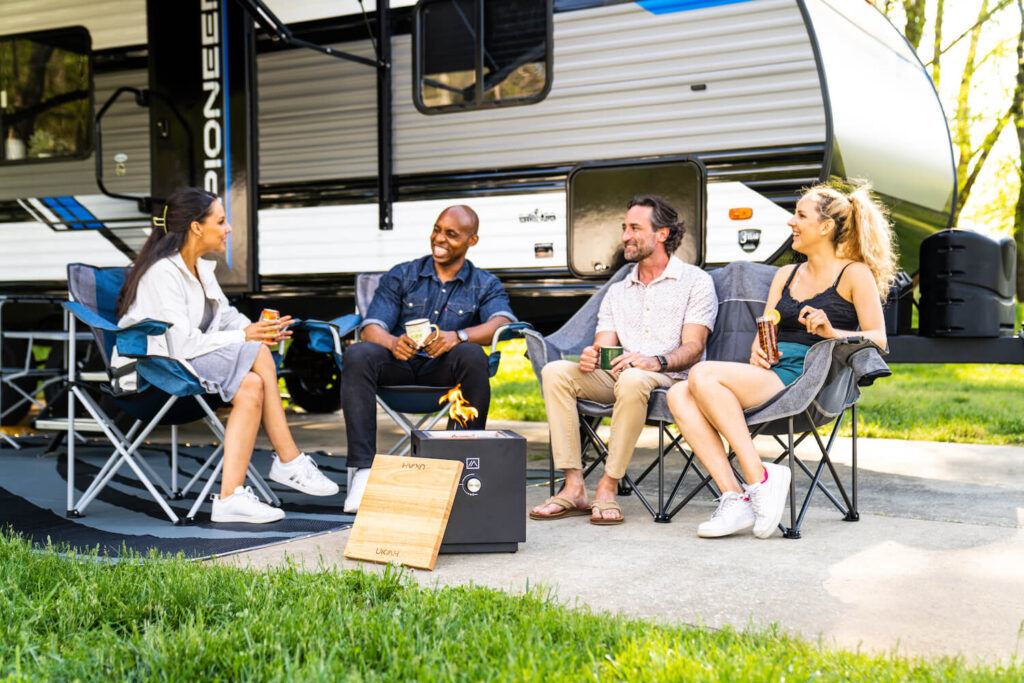 We all love having a wood-burning campfire whenever it's possible. Unfortunately, that's not always the case. So, as a prepared host, you should always have a portable firepit handy as your backup plan.
Some RVers love a firepit like the Ukiah Qube. It's easy to light, requires no clean-up, and is compact enough to store under most RVs. As a bonus, the wood lid can be a beautiful serving board or side table for snacks before you're ready to light the fire later in the evening.
Here's our entire selection of portable firepits for your RV.
Camp Chairs
Make sure you have enough seating for all party guests. Eventually, everyone will want to sit down and relax. It's up to you whether you go with budget-friendly camp chairs or reclining chairs that will truly have your guests feeling like they're on vacation.
If you've never experienced the feel of an upgraded camp chair, they are worth it. You can avoid feeling hunched over and having a chair you can barely get out of at the end of the night. Instead, you'll look forward to the moment when dinner is cleaned up and you get to sit down and relax around the campfire.
Find the perfect camp chairs, rockers, or recliners for your RV party.
Canopies, Tents, and Screen Shelters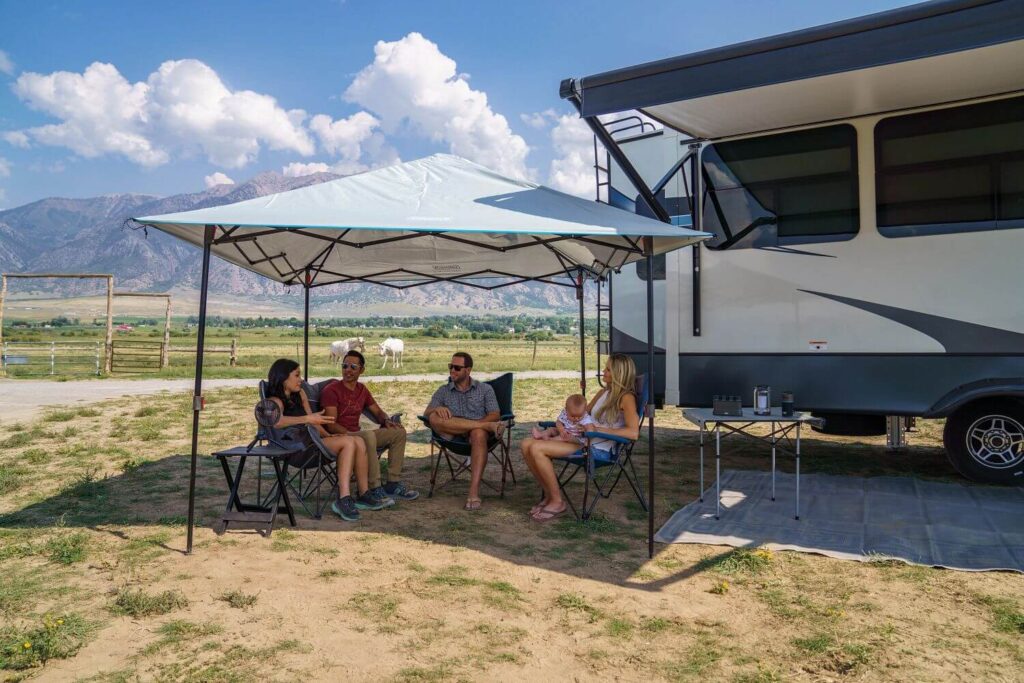 Adding the right canopies, tents, or screen shelters to your RV party setup can provide relief from the sun, rain, or bugs. They can also give you an outdoor dining space protected from insects or a private retreat for guests to get out of the elements.
This is one of those party supplies you'll want to have on hand for inclement weather – it's all about the comfort of your guests. It's up to you to anticipate their needs and decide whether you need a screen shelter for meals, a pop-up privacy shelter as a changing room, or a simple canopy for extra shade.
Explore canopies, tents, and screen shelters.
Picnic Accessories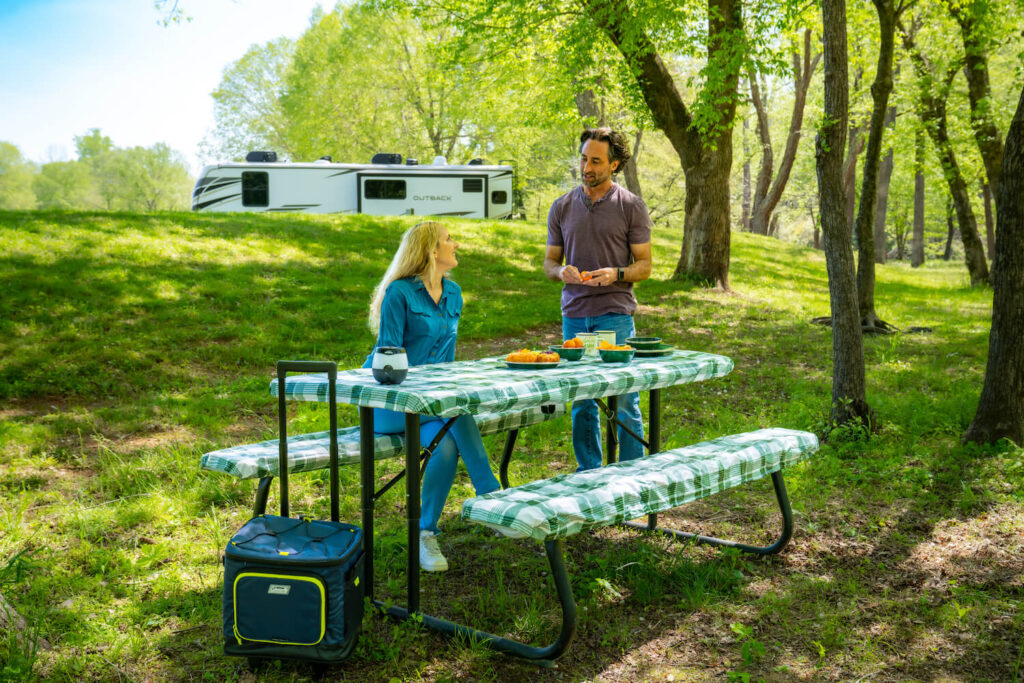 Having your guests help you set tables before mealtime is fine, but you'll need all the supplies to set them up for success. Here's a quick list:
If your guests are interested in planning a group RV trip, you might even lay out a few Wild Sam guidebooks for them to peruse and ignite conversation.
Find all the picnic supplies you need at Camping World.
Insect Repellers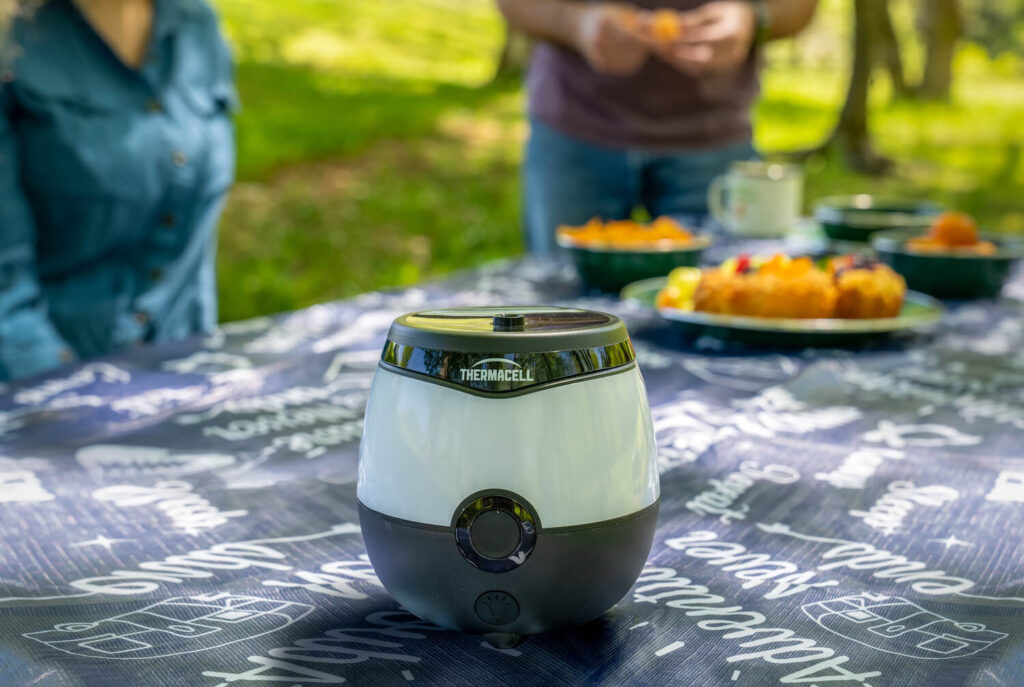 Even the best-laid plans can be spoiled by too many biting, stinging insects. Especially if you're planning an RV party for the spring or early summer, insect repellers should be part of your campsite setup.
Rechargeable options like this Thermacell Repeller eliminate waste and don't create a mess like torches or candles. This SkeeterHawk Mosquito Zapper not only reduces insects in your campsite but also functions as a hanging lantern for additional light and ambiance.
Discover Camping World's collection of insect repellants.
Food & Beverage Essentials
With the scene set, it's time to focus on food and refreshments. Here are some RV party supplies to help you surprise your guests with a delicious meal and their favorite beverages.
Portable Griddle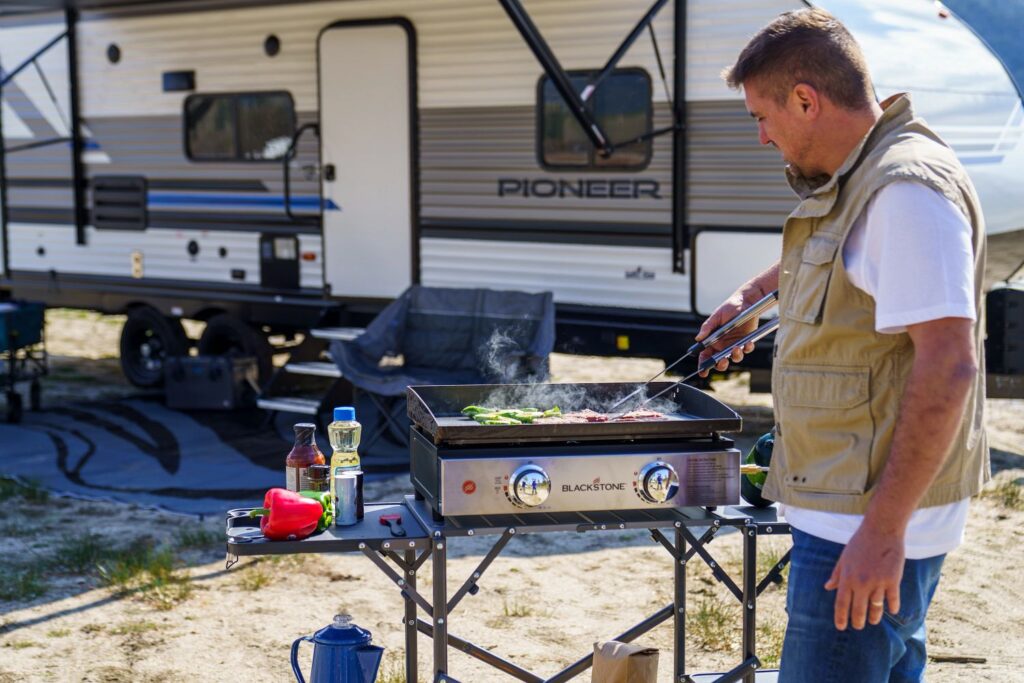 Every good RV party requires a grill master, and even the best grill master is limited to the capability of the grill they're cooking on. Make sure you have cooking equipment that will have enough space and power to cook for a crowd. Blackstone is one of the most recognizable names in that space today and has a reputation for being built to last.
Their Blackstone On-the-Go 22" Griddle RV-Ready Package features a flat-top griddle with two independently-controlled heat zones, a 5-piece griddle tool kit, an LP quick connect with a 15' hose, and flexible folding legs for easier transport.
Shop grills, griddles, and smokers.
Prep & Serve Cook Station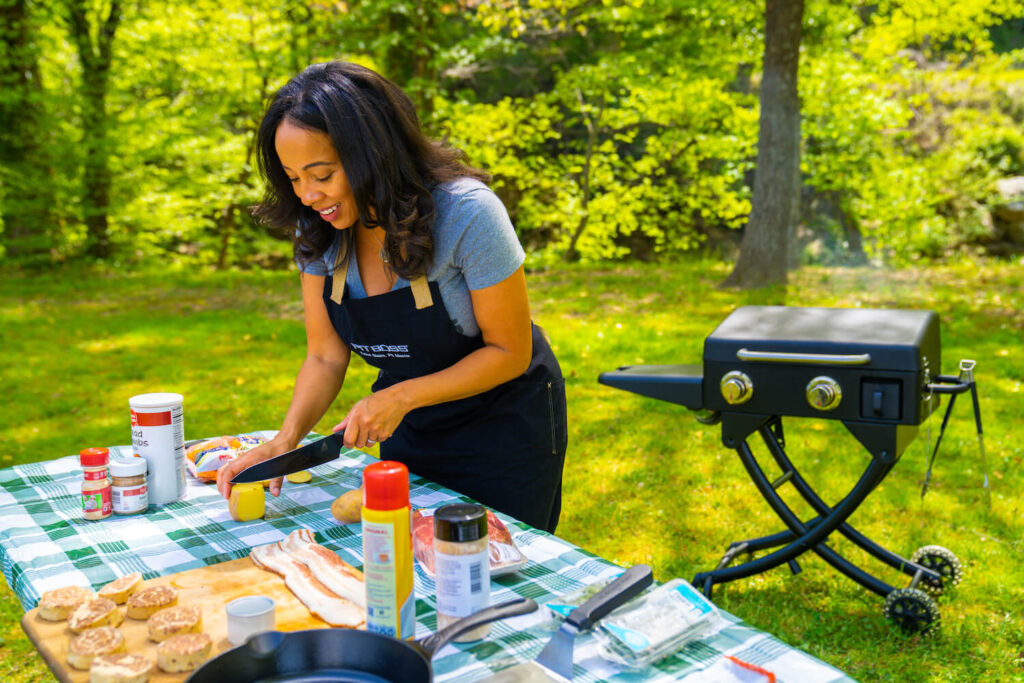 The more prep you can do before your RV party, the more you'll enjoy it when guests arrive. Because many RVs have limited counterspace inside, a prep table can greatly help when preparing a meal for a party.
Of course, you can get a regular folding camp table for outside meal prep. But a true prep & serve cook station provides multiple shelves for staging ingredients, setting your cutting board, creating a dish drying rack, and even setting a small portable camp stove.
Explore our entire inventory of prep stations and folding camp tables.
Barbecue Utensils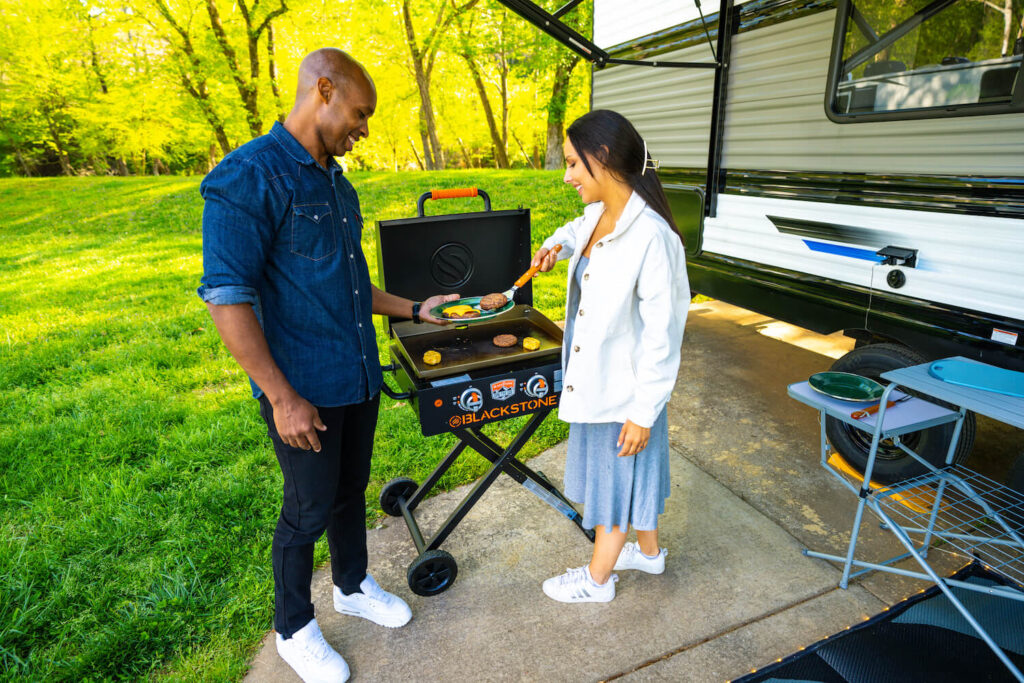 Don't forget everything you need to cook on your grill, griddle, or smoker. Your barbecue utensil set should include a metal spatula, tongs, barbecue fork, and anything else you regularly use over the fire.
Depending on your setup, you might need additional grilling accessories like an LP quick connect, a meat thermometer, grease cups, and propane cylinders. Ensure your RV party doesn't go south because you can't effectively cook and serve your meal.
Get your essential camp utensils at Camping World.
Coolers
A camping cooler – or two – will definitely heighten your guest's party experience. You can use them to store extra food as you prep for a cookout. Or, you can stock them up with your preferred beverages for guests to grab and go as they choose.
As an added bonus, the right camping coolers provide extra seating for guests when you run out of camp chairs. Just ensure you re-stock your coolers regularly if you have a thirsty crowd.
If you hate making ice runs to the store, consider investing in an electric cooler.
Find the perfect coolers to ice down beverages for your RV party.
S'mores Supplies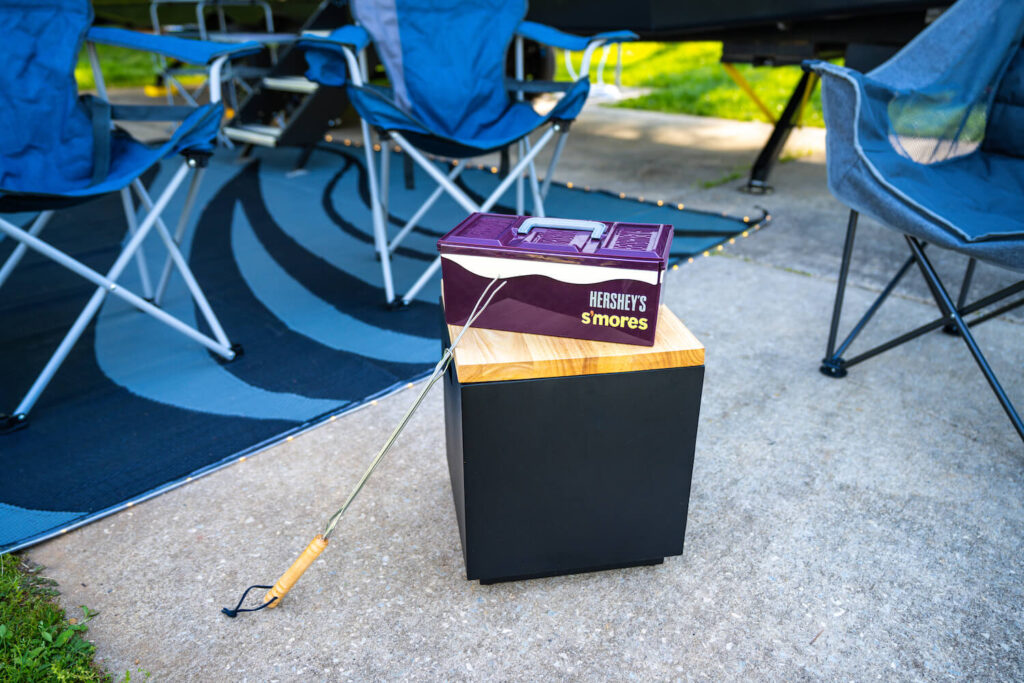 No RV party is complete without dessert; a classic choice here is S'mores. Whether you stock your S'mores caddy with Hershey's, Reese's, or another chocolate of choice, you'll need roaster forks for guests to compete over who can roast the perfect marshmallow.
If you want to get really fancy, grab a few pie irons and challenge your guests to make their best "Pudgie Pies." Pick up this book of Pie Iron Creations to give them a little extra inspiration.
Recreation & Overnight Gear
Taking care of the décor and food sets the stage for an excellent party. But don't forget to pick up a few recreation essentials to give guests things to do around the campsite.
Lighted Outdoor Games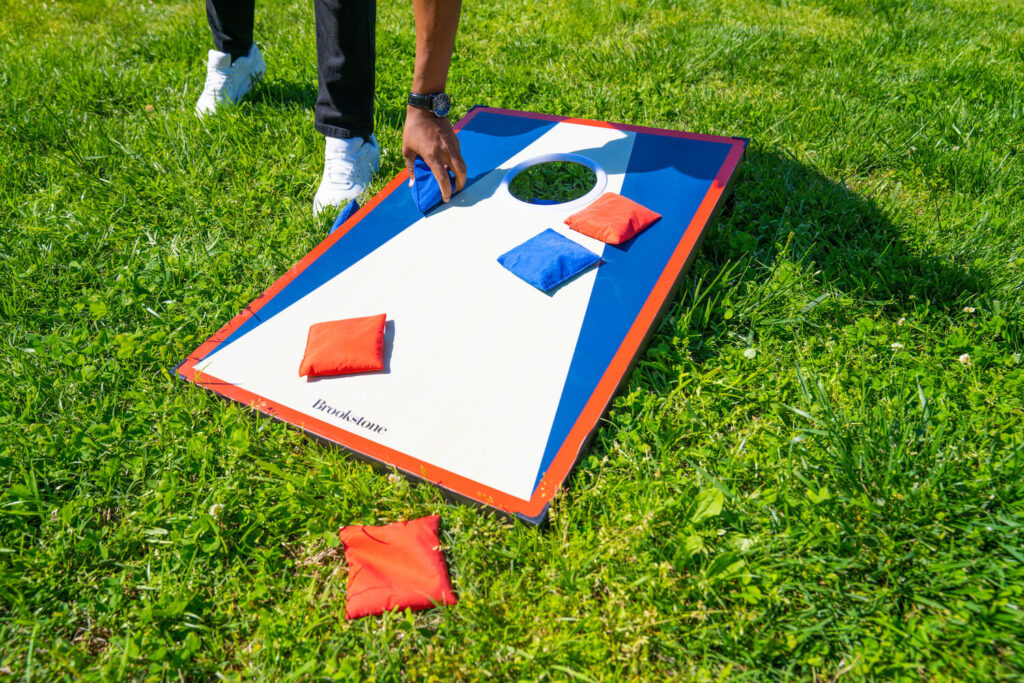 From cornhole to horseshoes, there are many outdoor games to add to your RV party. Lighted outdoor games keep the fun going after the sun goes down.
Brookstone offers some of the best lighted outdoor games for RVers. Their selection includes cornhole, glow-in-the-dark Four-in-a-Row, lighted flying discs, a glow-in-the-dark tumbling tower, and more.
Shop our entire inventory of outdoor games for camping.
Bikes or e-Bikes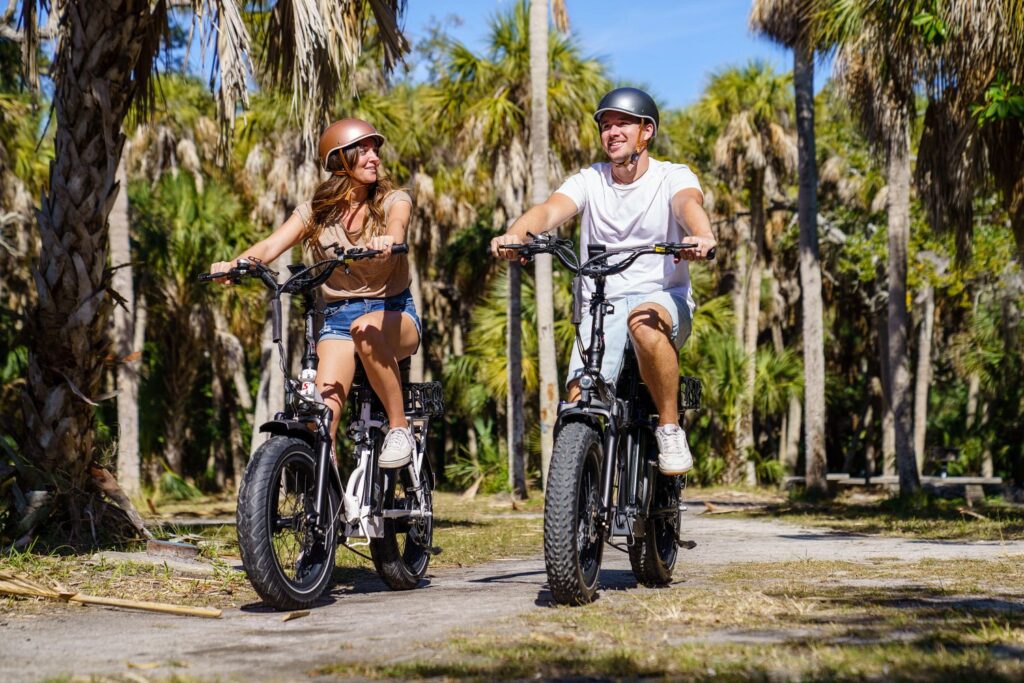 Your campsite is the center of your RV party universe, but a gracious host gives their guests the ability to explore. Maybe your guests want to ride down to the campground pool for a dip. Maybe someone needs to make a last-minute run to the camp store for supplies.
Offering bikes (or e-bikes) provides a quick (and safe) way for guests to get around without moving cars or tow vehicles. The more amenities your campground offers, the more your guests will appreciate the extra freedom to explore.
Check out more cycling equipment for your RV party.
Kayaks, Paddleboards, and Other Watersports Equipment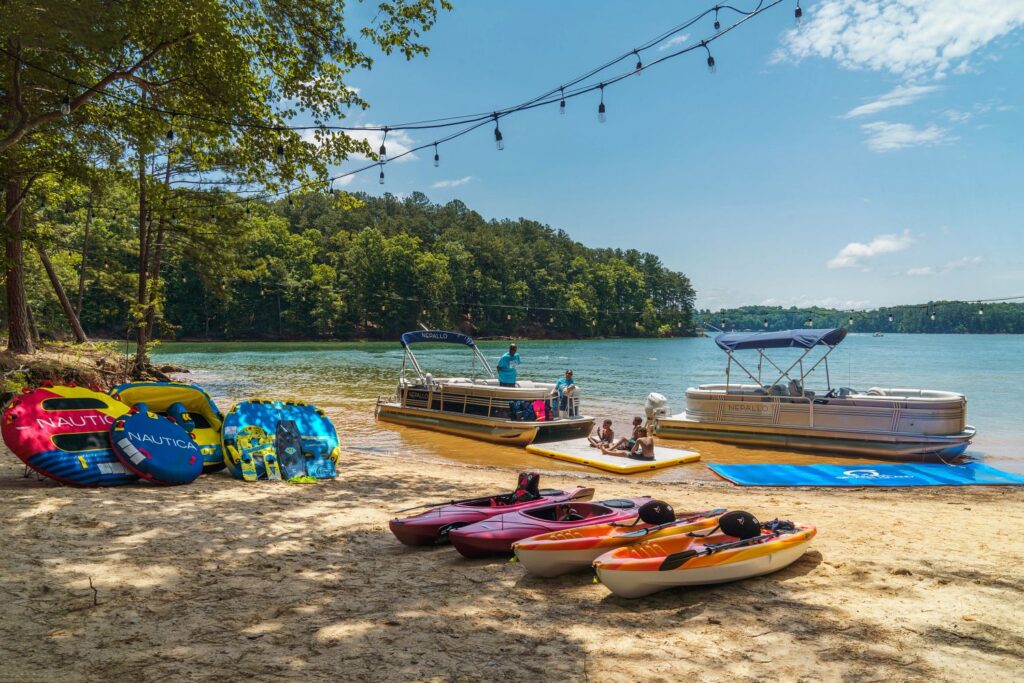 If there's a body of water near the location of your RV party, give guests a way to get out and explore. Kayaks are a great addition to any waterfront gathering, and the best inflatable paddleboards can easily pack up and store underneath your RV between uses.
For a less active option, you can also add other inflatables like pool floats and water mats. If you have one of the best pontoon boats to add to your RV party, don't forget a towable tube for the kids.
Shop Camping World's full selection of watersports equipment.
Wagons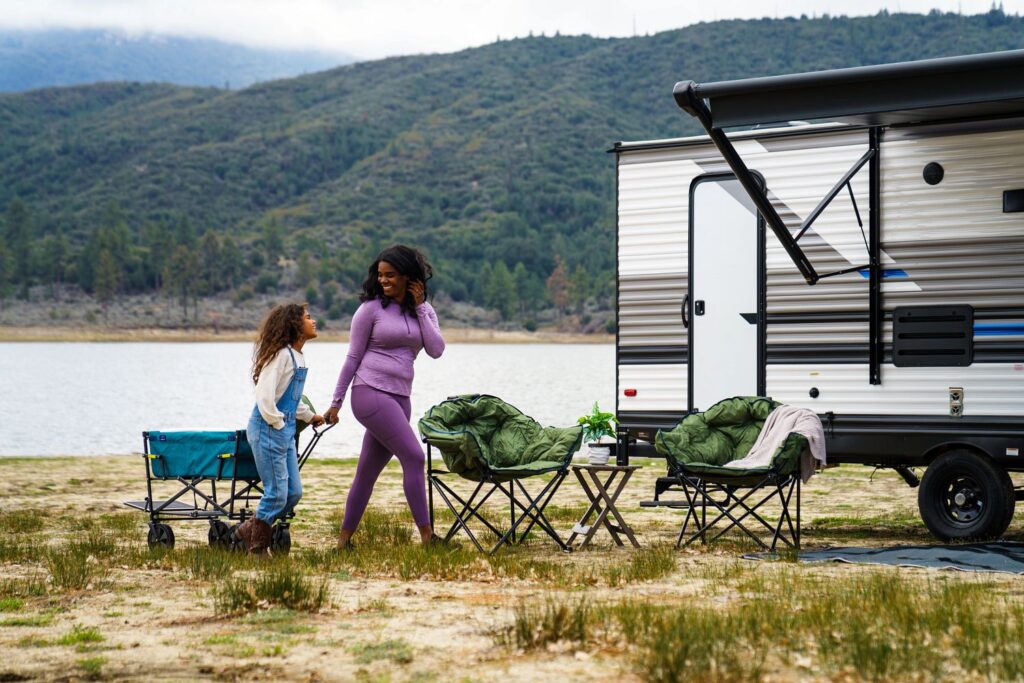 Whether you use one to haul picnic accessories or recreation gear, a collapsible wagon is a useful tool to add to your RV. Choose one with bigger tires if you boondock or frequently camp in uneven dirt sites or at the beach.
Check out wagons and carts to help you haul your RV party gear.
Sleeping Bags & Cots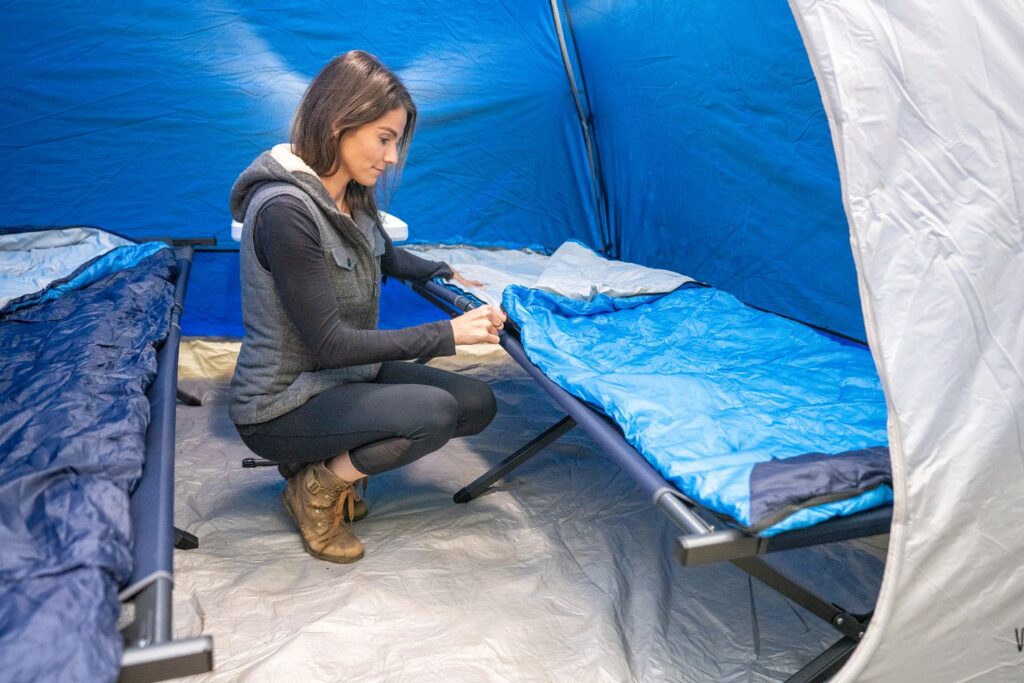 As a most considerate host, you should also be prepared for the possibility of your guests staying overnight. So, ensure your RV is stocked with quality sleeping bags, cots, or air beds if needed.
You may also need to explore Camping World's selection of camping tents in case you don't have enough space to sleep everyone comfortably inside your RV.
---
With your RV party supplies selected, you're ready to find the perfect spot to host your gathering. Check out these resources to help you decide where to host your party before you set the date and send invites.
What tips or tricks do you have for hosting an RV party? Share them in the comments below.