If you're thinking of living in a fifth-wheel RV or already living in a fifth-wheel, then you know that it's not like living in a house. It's a different experience and one that's highly rewarding.
With that said, it can be a challenge to live comfortably in an RV. Here are some tips that should help make living in your fifth-wheel RV a little easier.
Focus on Essentials
When moving into an RV full-time, you need to focus on having only the things you need. Excess isn't a smart decision in an RV. You should have all of the things you need, but not much that you don't. Before moving in full-time to your RV, make sure to go through all of your things to eliminate all the stuff you don't need.
However, in a fifth-wheel, you're going to have more room than in a small camper. While some large motorhomes and travel trailers can rival the overall square footage of a fifth-wheel, the trailer type does allow you to bring along everything that you need to stay comfortable.
What I'd suggest is going through every room in the RV and making sure everything you plan to put in there is needed and has a place to go. You can do the same for the basement of your RV.
Get Organized and Creative With Storage
As I said above, you want to take along only the things you absolutely need when living full time in a fifth-wheel RV. As a part of that, everything needs a place to go. This can be tough if your fifth-wheel has limited storage space. Many fifth-wheel RVs offer better storage than smaller units, but you may still need to get creative.
Organizing drawers, cabinets, wardrobes, and other storage spaces will help you find a place for everything and make the most of every spot in your RV. These organizers can do wonders in the kitchen, and bathroom, but they can also help transform the basement of your RV, the living room storage area or bedroom storage.
The better you can make everything fit inside your fifth-wheel the easier it will be to live full-time inside that space. This is especially true if you have multiple people living in the RV with you.
Have a Plan but be Flexible
Living in a fifth-wheel RV means you'll need to decide what you want your lifestyle to be. For some people, being able to park their RV for an entire season in one spot is important. For others, the whole point of living in an RV is to be able to hit the road at any moment.
No matter what sounds right to you, you need to have a plan. Having a plan for the short term and long term will help you manage your finances, get the camping reservations you need, and set out the events and activities you want to do throughout the months ahead.
While you need to have a plan in your RV, you also need to be ready to be flexible. Any number of things can change your plans, from an unexpected storm to overcrowding at a specific campground. If you come with a plan but leave yourself open to change in those plans, then you can come across some unexpected gems.
Keep Your Vehicle and Living Space Separate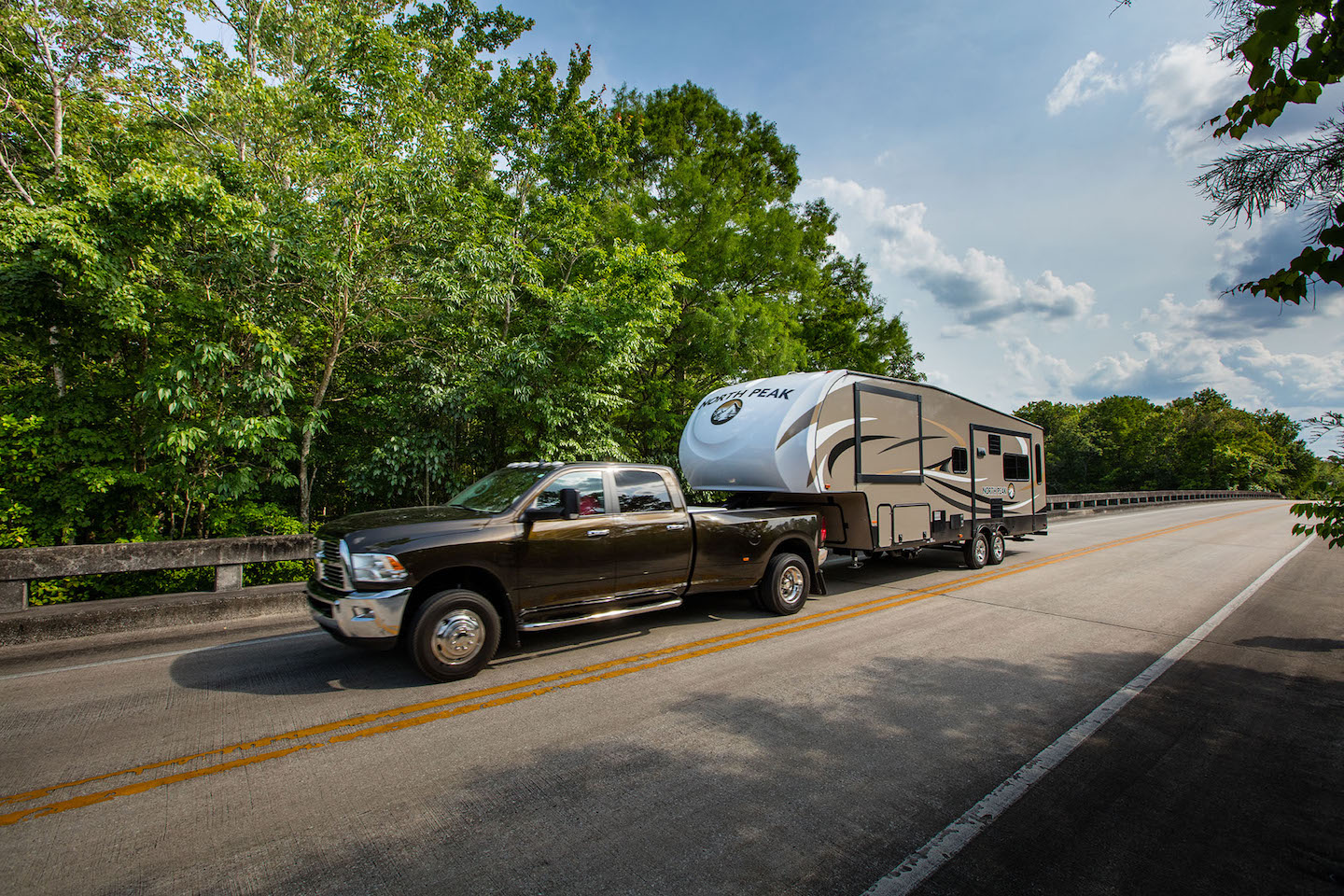 One thing that sets the fifth-wheel RV design apart from other RV types is that fact that you have your truck and can leave your RV at the campground. This is great, but sometimes the truck can become a catchall for items that actually belong in your RV.
I would recommend making a point of keeping your truck and fifth-wheel RV separate. What I mean by that is don't sometimes keep things in your truck that really belong in your RV. First, this helps you know where everything is at all times. Second, it helps keep your truck feeling like your vehicle and your RV feeling like your home. This might seem like a small distinction, but it can really help your sanity if you travel a lot.
---
Have anything you'd add to the list? Leave a comment below.