Should I RV with or without a toad? Once you've chosen a motorhome versus a towable RV, it's common for this to be the next question.
What is a Toad?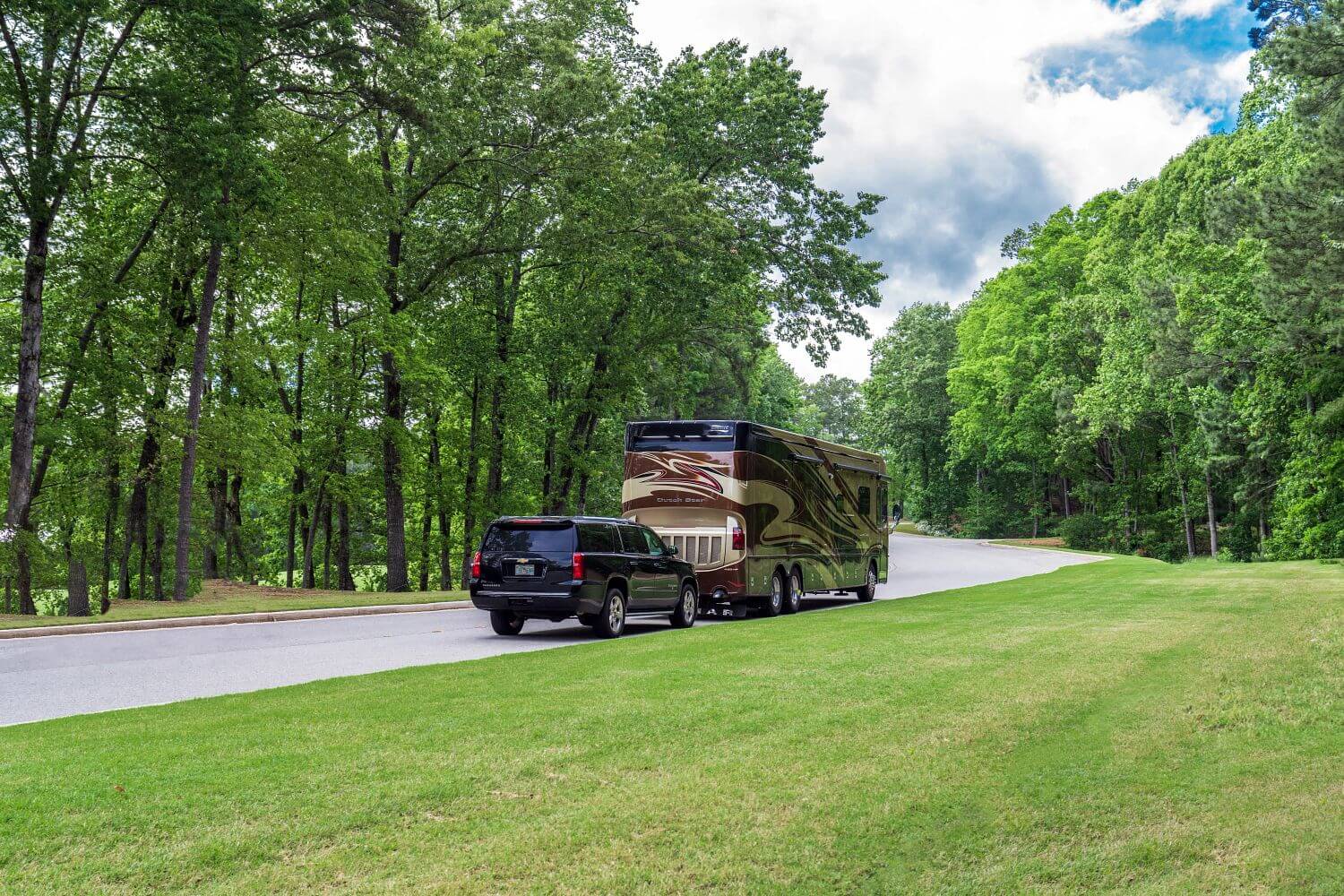 A toad is a vehicle that RVers tow behind their motorhome. It's also called a dinghy or a tow vehicle. Many people, including full-time RVers, RV without a toad. Depending on your travel style and your RV's towing capacity, you may or may not need to pull a compact car behind your RV.
If you'd like to know more about dinghy towing, check out Good Sam's 2020 Guide to Dinghy Towing.
The Benefits of RVing With a Toad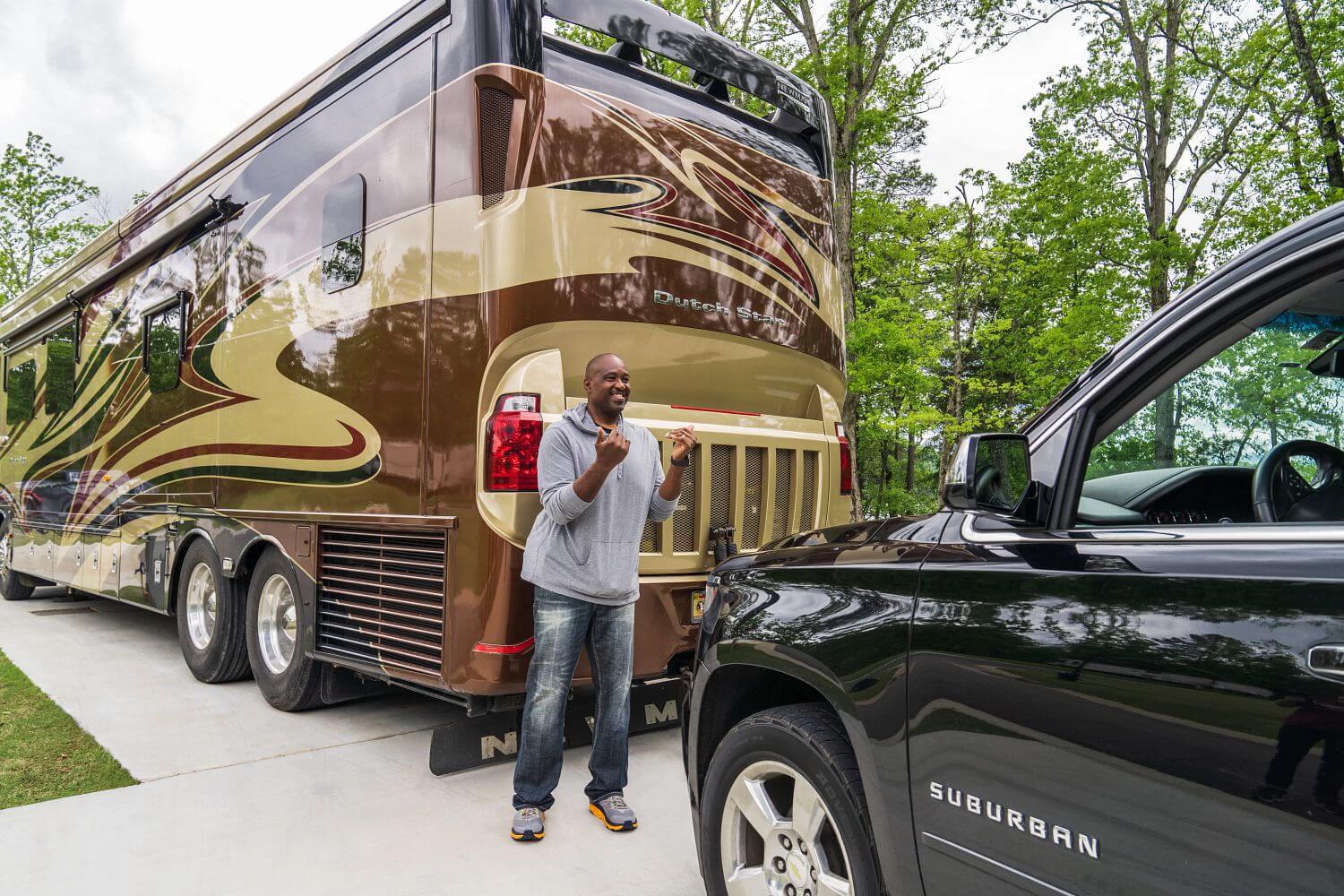 RVers tow a vehicle because of the convenience once they reach their destination. It makes it easier to shop for groceries, sightsee, and navigate tight or congested city streets without moving your large motorhome.
Sure, it adds unhooking your toad to your campsite setup checklist. Once your vehicle is unhooked, you're free to explore and run errands without driving your RV until it's time to move to your next destination.
This is particularly advantageous for full-timers or those that seek snowbird destinations for a full season. You can park your RV long-term and still visit local attractions, run out for groceries, or easily pick up visitors from the nearest airport.
That said, there are benefits to towing a vehicle for short RV trips. You won't have to break camp every time you want to move, and you can tow a 4×4 vehicle like a Jeep Wrangler if you're interested in exploring dirt roads to find trailheads or fishing spots.
A toad also makes urban exploration easier, as you won't have to navigate crowded, narrow city streets in a large RV. You'll also be able to park at trailheads that don't offer RV-accessible lots.
If you're interested in towing a vehicle behind your RV, these resources will help:
Sounds great, right? So why would anyone RV without a toad?
The Cons of RVing With a Toad
The number one reason to RV without a toad is that your RV isn't rated to tow a vehicle. Every make and model has a specific towing capacity. Start by determining yours before considering towing a front-wheel drive vehicle behind your motorhome.
Here are the other downsides to RVing with a toad:
Decreased Fuel Economy and Harder Maneuvering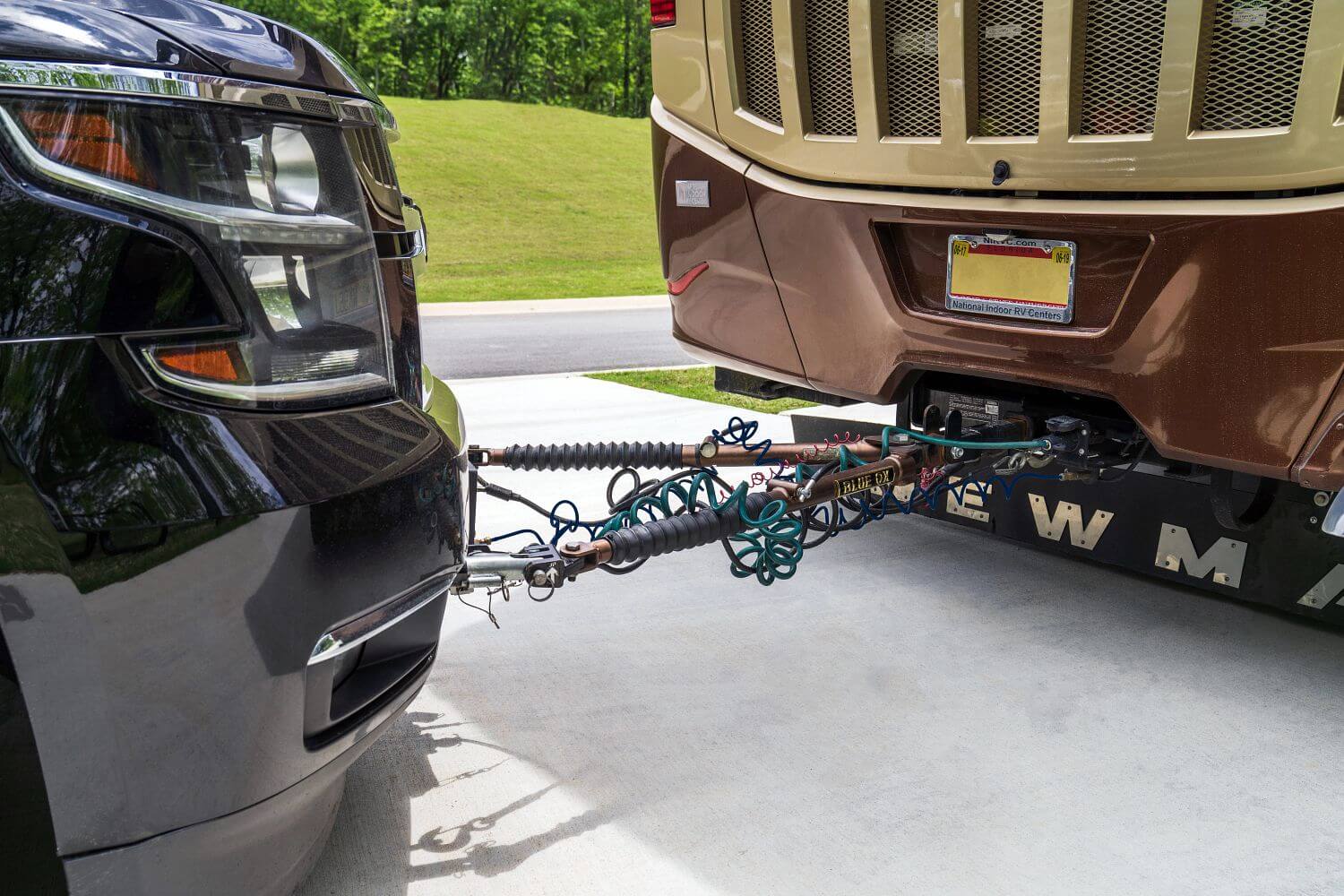 While a toad can offer convenience at your destination, it does make it more difficult to maneuver your RV. You'll need to remember the extra length and weight you tow when cornering, parking, backing up, and pulling into gas stations.
If you've never driven an RV before, you'll want to remember that adding a toad will add some difficulty. Because of the added weight, a toad will affect your acceleration, fuel economy, and braking. Any RV will be easier to drive without a toad.
Increased Maintenance Costs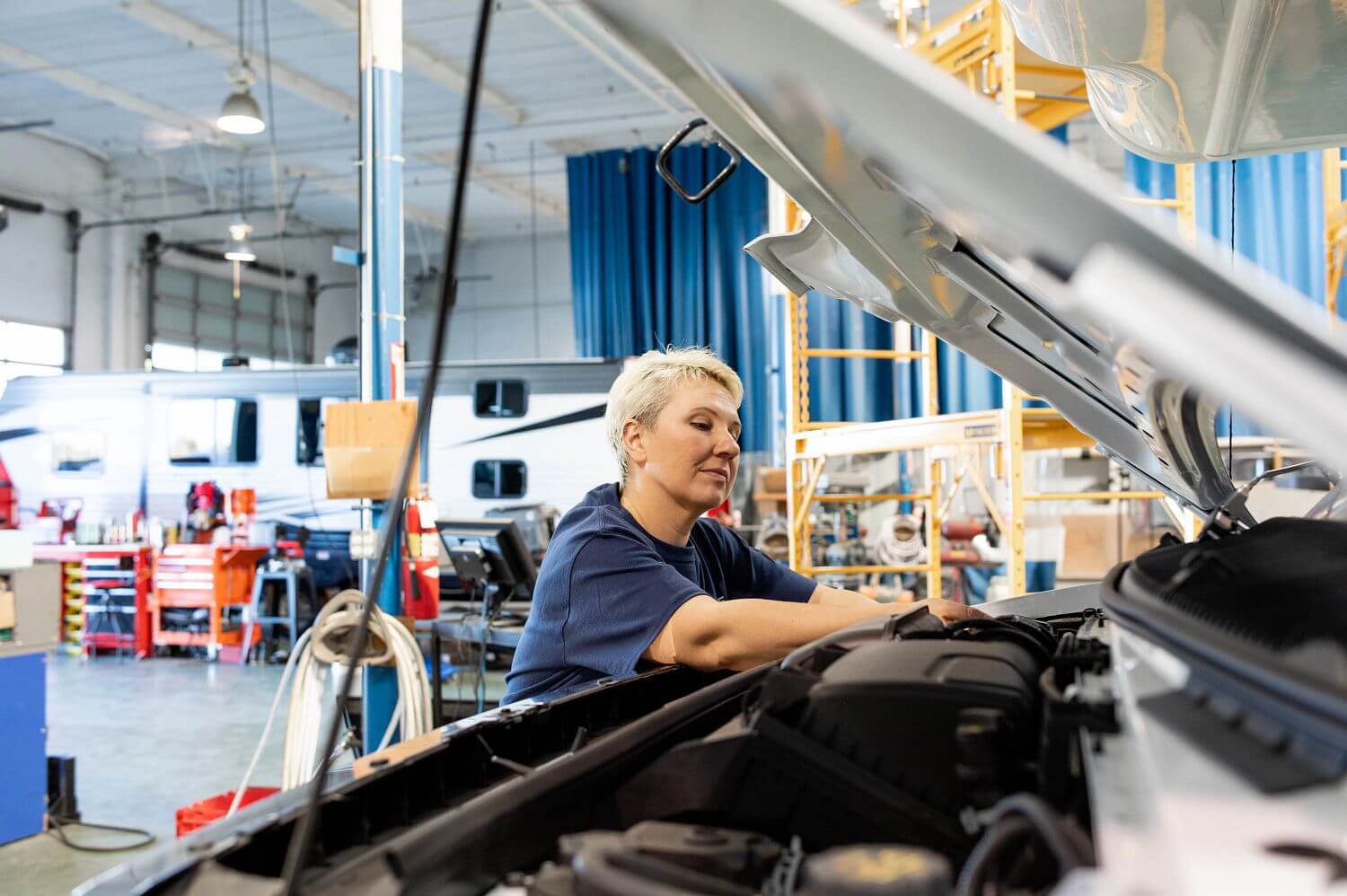 Maintenance is another reason to go without a toad. First, you'll have to maintain and insure a second vehicle if you decide to tow a vehicle. Second, towing puts extra strain on your RV's engine, transmission, and suspension system.
Towing a toad requires extra maintenance, so you'll need to budget enough to maintain your RV and your towed vehicle.
Download our Customer Reference Handbook to track your RV's seasonal maintenance needs.
You'll also need specific accessories for towing a vehicle with wheels on the ground. Here are some examples of dinghy towing accessories:
Why Else Would You RV Without a Toad?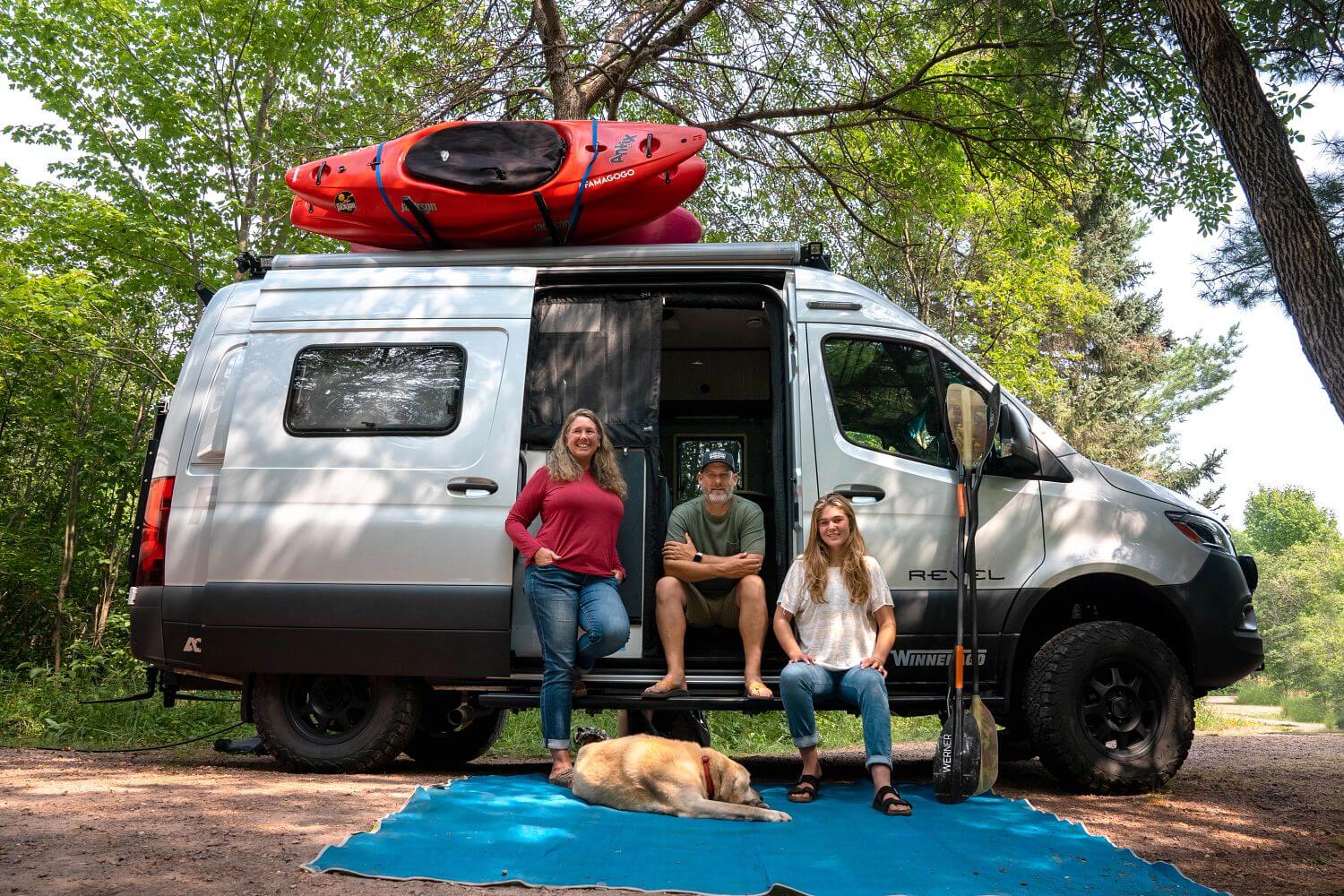 Additionally, the main benefit of RVing without a toad is having your RV's amenities everywhere you go.
Hungry after a hike? Your kitchen is at your disposal. Don't want to use trailhead bathrooms? Your RV bathroom is just steps away in the parking lot.
RVing without a toad also means you'll have a safe place for your pets to relax while you explore. If you choose the right RV with a built-in generator, you can also keep the air conditioning running while you're away, which is particularly important when visiting national parks with pet restrictions.
Keeping your RV at the right temperature when leaving pets for any amount of time is very important. Learn more about safe RV temperatures for your pets.
Is RVing With a Toad Right For You?
Answer these follow-up questions to decide for yourself.
What Is Your RV Travel Style?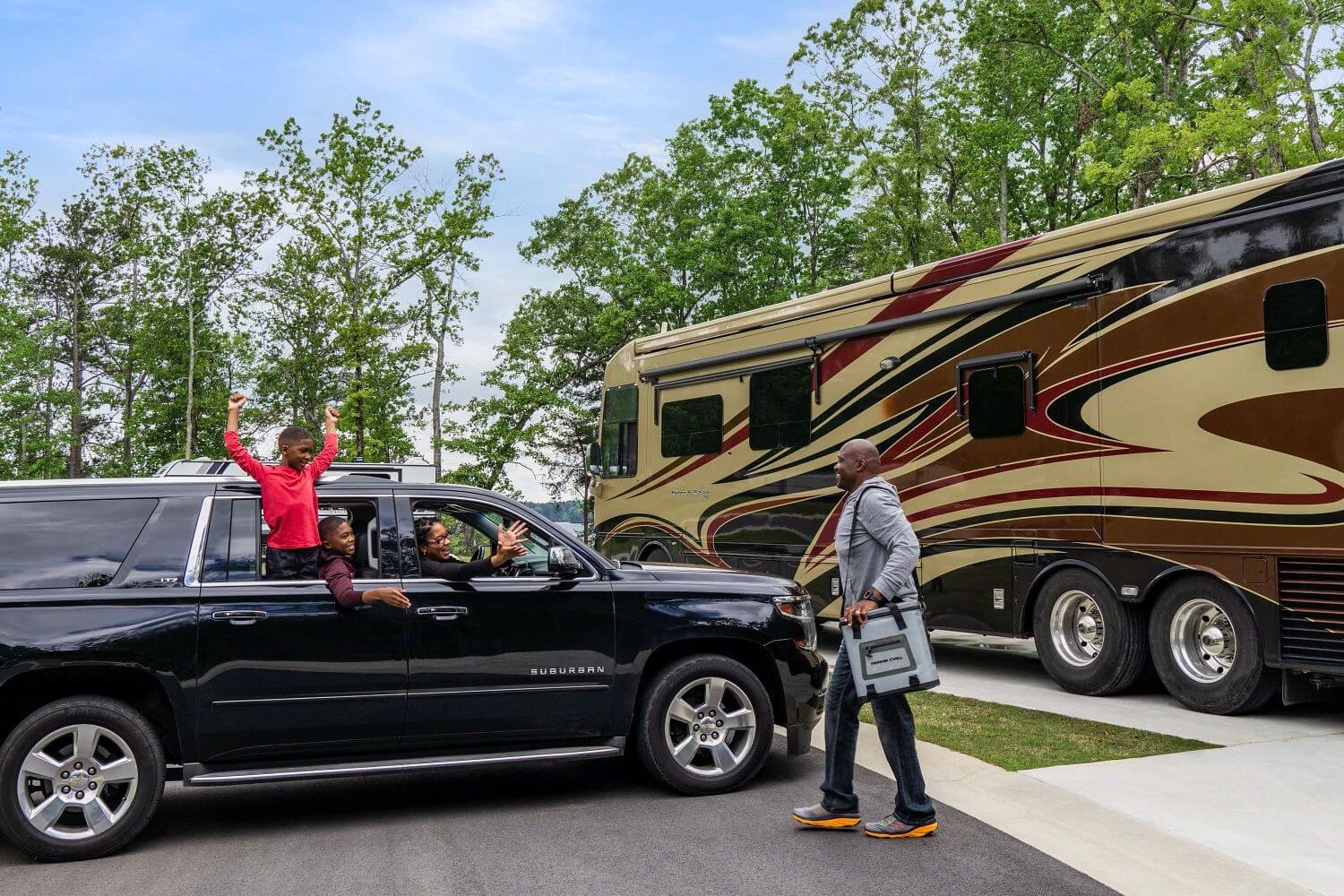 If you have a slower pace of travel, you'll probably enjoy the convenience of having a tow vehicle. That includes seasonal Workamping or extended snowbirding, where you'll appreciate having a second vehicle instead of relying on public transportation or renting a car.
Your RV will be parked much more than you're driving, meaning you won't deal with the inconveniences of towing a vehicle behind your RV regularly. You'll also deal with hitching up and unhitching your toad only when relocating your entire camp.
If you travel fast, however, you may tire of hitching and unhitching a towed vehicle because you're already breaking camp often. You'll also be inconvenienced by the challenges and increased maintenance costs of towing, and you'll be more affected by the decreased fuel economy that comes with flat towing a vehicle behind your RV.
If you RV primarily for tailgating, races, festivals, or concerts, you may not need a toad, as you'll often be camping onsite.
What RV Do You Drive?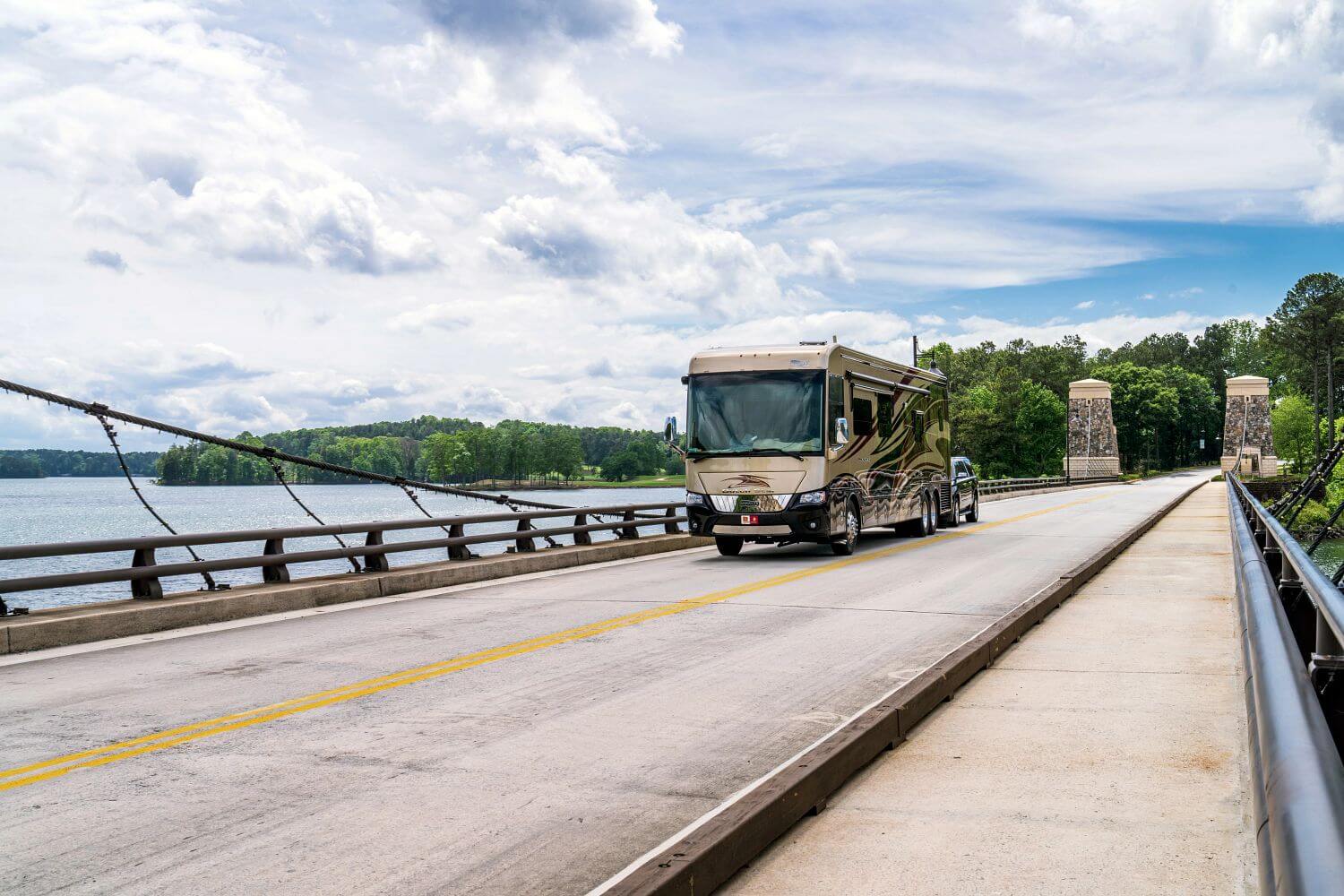 Your RV and what it's rated to tow determine IF you can tow a vehicle, HOW WELL it tows, and WHICH VEHICLES can be towed safely. Many class A, B, and C RVs are capable of towing, but their towing capacities will vary greatly.
Generally, diesel motorhomes are more efficient for towing a vehicle because their engines offer more torque, delivering increased horsepower at lower revolutions per minute (RPMs). This puts less overall strain on the engine as well.
In addition to towing capacity, you'll need to ensure your RV is equipped with the proper vehicle towing accessories and braking system. Not all motorized RVs are built with a hitch receiver that's rated for the weight of a towed vehicle.
Beyond towing capacity and the proper towing equipment, consider your RV's length. RV owners with longer motorhomes may benefit more from an RV toad because you can park safely in a campground and get around in your towed vehicle.
On the other hand, owners of small, more nimble RVs may not want to sacrifice their current maneuverability by towing a second vehicle. Ultimately, your answer depends less on the type of RV you have and more on your travel style and preferences.
How Comfortable Are You Towing?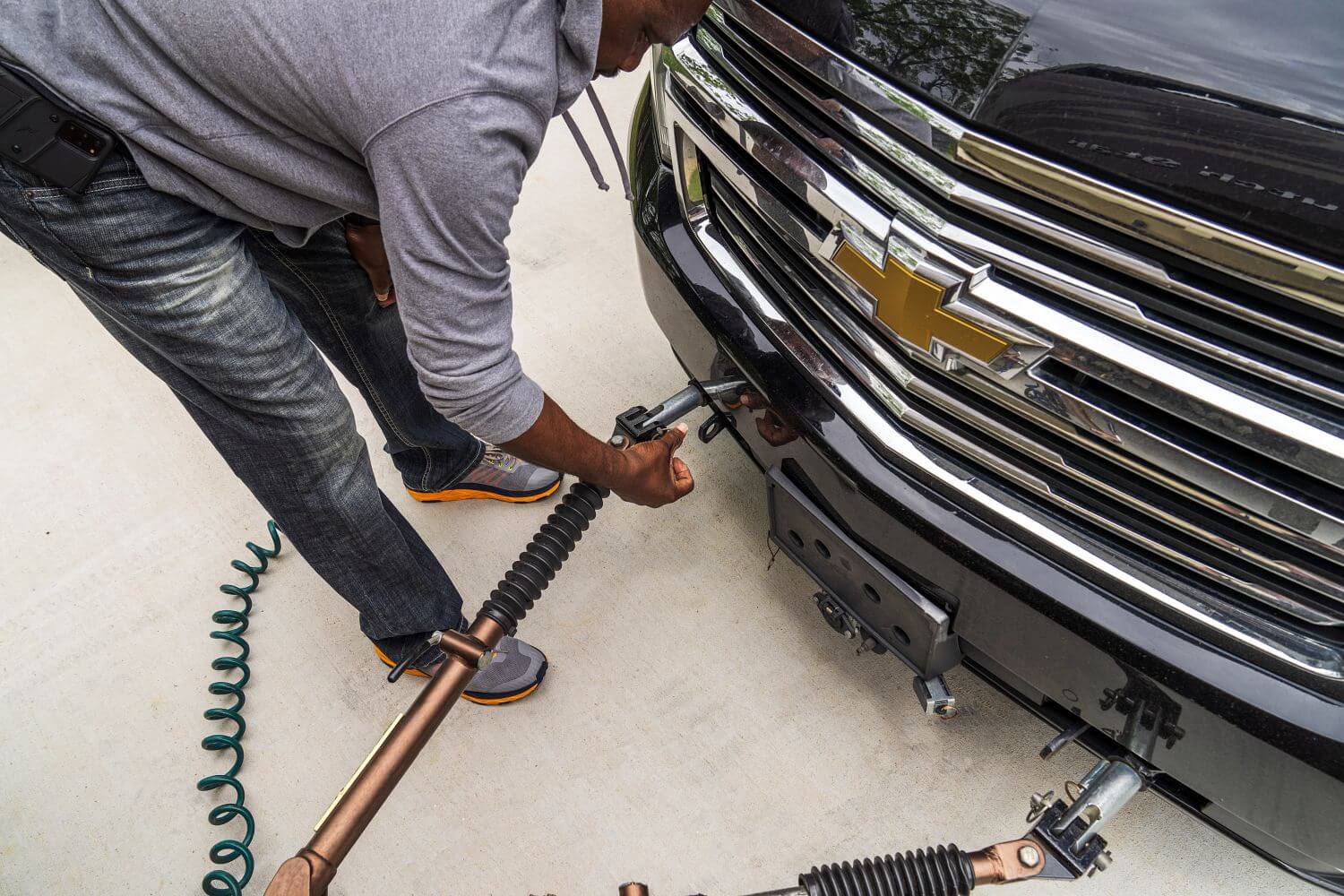 The more experience you have towing, the more likely it is that RVing with a toad is right for you. All RVers go through an adjustment period, but towing an 18-foot vehicle behind a 34-foot motorhome can be a lot to get used to if you're new to RVing.
If you're not entirely comfortable driving your RV as it is, you can always start RVing without a toad and revisit your choice down the road.
---
For those that are new to RVing, you might also be interested in learning about the easiest type of RV to drive. Safety on the road is paramount to your RV adventures, so take the time to consider all the angles before you decide whether RVing with a toad is right for you.
Do you have additional questions about RVing with or without a toad? Let us know in the comments below!