Spring is right around the corner and your camper is calling! The beginning of camping season is the perfect time to assess the condition of each distinct part of your motorhome or trailer. So go ahead, break your RV out of storage and follow this guide to make sure it survived winter and is ready for the road.
Basic Inspection & Safety Checks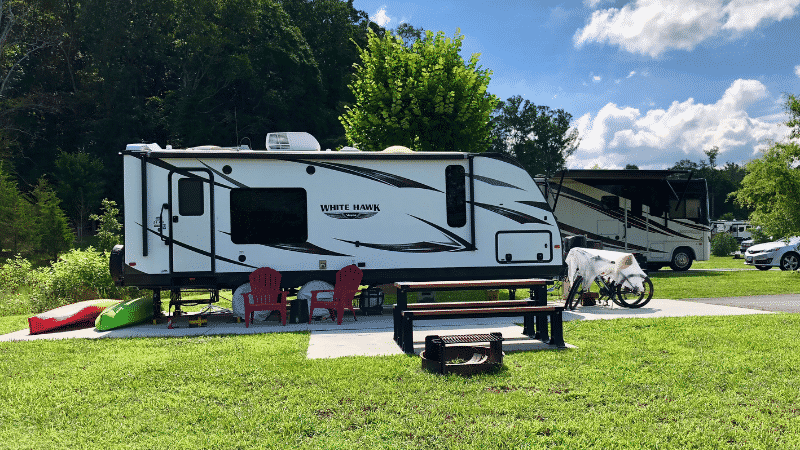 The first thing you should do is make sure your RV is roadworthy is to inspect the major systems (power, propane, and tires). Do this early to allow time to schedule any necessary maintenance before it's time to embark on your first trip.
The very first step should be to make sure the carbon monoxide detector, smoke alarm, LP detector, and fire extinguishers are all in working order.
Electric Power
Visually inspect all battery connections first. If the terminals are corroded, be sure the shore power is disconnected and you are wearing safety goggles and latex gloves when cleaning them off. Next, charge the batteries and check the battery fluid levels, adding distilled water as needed. If you have a generator, check the air filter for nests and to make sure it doesn't need to be replaced.
If you have a hard time getting it started, it is typically due to a lack of fuel in the lines. Prime your generator until your indicator light turns on for the fuel pump. Run the pump for about 20 seconds to deliver fuel to the carburetor. After that, the generator should start much quicker. Once you have your generator started and it's been running a while, check the oil level. Finally, test all appliances on the electric setting.
Propane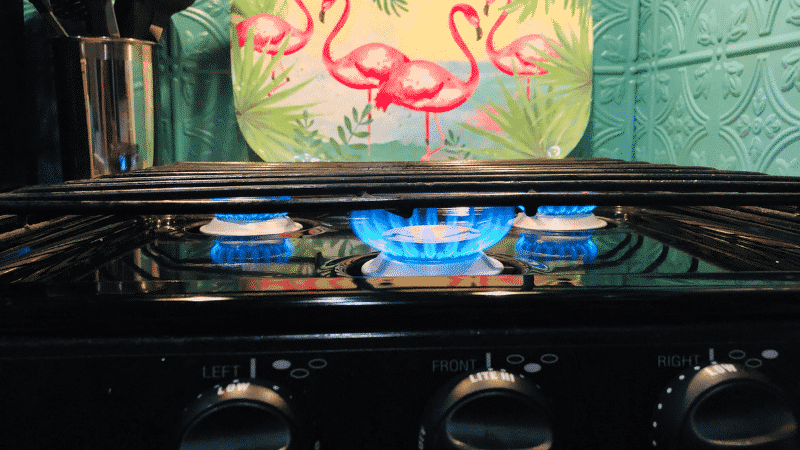 First, make sure all your propane appliances (furnace, stove, oven, refrigerator) are turned off. Then closely inspect the water heater (exterior of RV), removing any debris from the burner tube.
Also, look for any insect nests in the intake/exhaust tubes. Visually inspect your propane system to be sure the seals and hoses aren't cracked. If everything looks okay, open the valve on the tank(s) all the way. You can check for leaks by using a soapy water solution around the valves and looking for bubbles.
It's also a good idea to have some refillable RV propane tanks and other accessories on-hand, such as alarms, detectors, and hoses. 
Finally, test all of your appliances using the propane settings to ensure they are working properly.
Tires
Check the tires (and the spare) for proper inflation. Conduct a visual inspection of each tire for cracks along the sidewall and tread depth. If your tires are in need or replacement, set up an appointment to have new ones put on.
Dewinterize and Check Your Water Systems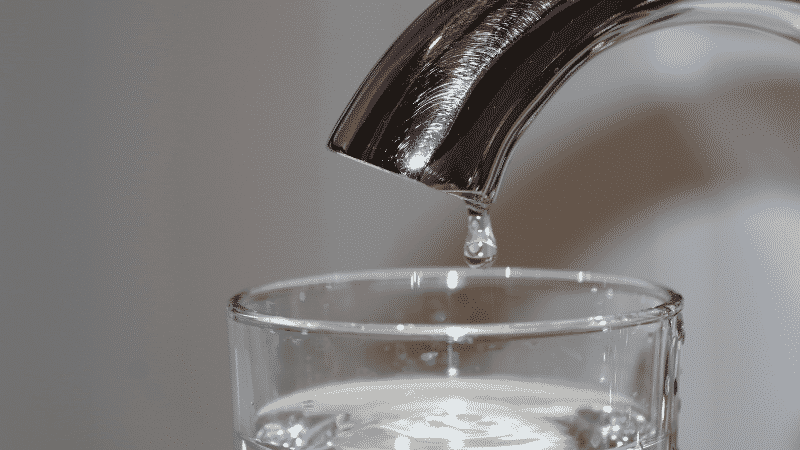 If you used non-toxic RV antifreeze to winterize your freshwater system, you'll need to drain and flush it from the system. It is also a good idea to start every camping season off by sanitizing your freshwater tanks. You can do this simply with the following four steps:
Bypass your hot water heater.
Add 1/4 cup of liquid household bleach for every 15 gallons of water.
Pump the water through all the water lines and fixtures, and let it sit for at least 12 hours.
Drain the system and flush it out until the bleach smell can no longer be detected in the faucets. This may take more than one flush.
While you're at it, check both the water pump and city water hook-up. Test all valves including faucets, outside shower, and toilet.
Interior Inspection & Resupply
Give the interior a good thorough cleaning. Drain your dehumidifiers (or replace any disposables). Be sure to check inside the cabinets and under the sinks for any sign of pests or rodents.
If you discover any signs of them, find the source and take care of it now before you add any new food items to the pantry. Now is a good time to go through all of your supplies and restock the camper with the essentials.
Exterior Inspection & Wash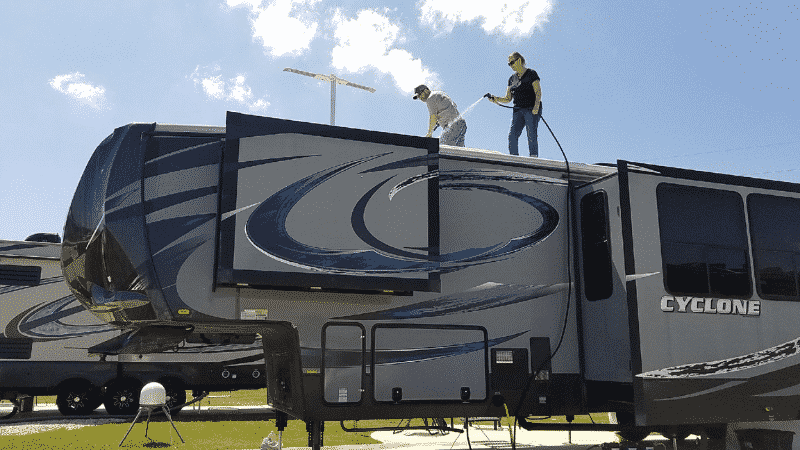 Walk around your RV and climb up on the roof to inspect the exterior windows, doors, roof vents, and any other seams. If you find any cracks in the caulking or missing sealant, remove the old sealant and replace it.
Finally, give your RV a thorough washing using a gentle biodegradable soap solution. Simply Green works well. Don't forget the awnings. They are exposed to all weather conditions and rarely see sunlight on their underside, making them prone to mildew.
Use a soft bristle brush and the soap solution to clean. Be sure to rinse well and leave them out a few hours to fully dry before retracting.
All Systems Go!
Taking the time to run these checks and performing any necessary maintenance will go a long way towards making your camping season a success. Now all you need to do is pick a location and head out for an epic Spring Break RV vacation!
---
Any questions about the steps above? Have anything you'd add to the list? Leave a comment!