Ready to share your love of camping and RV travel with your children or grandchildren? If you are considering a family RV vacation this year, here are some simple tips to make the camping trip enjoyable for the whole family.
Ease Into It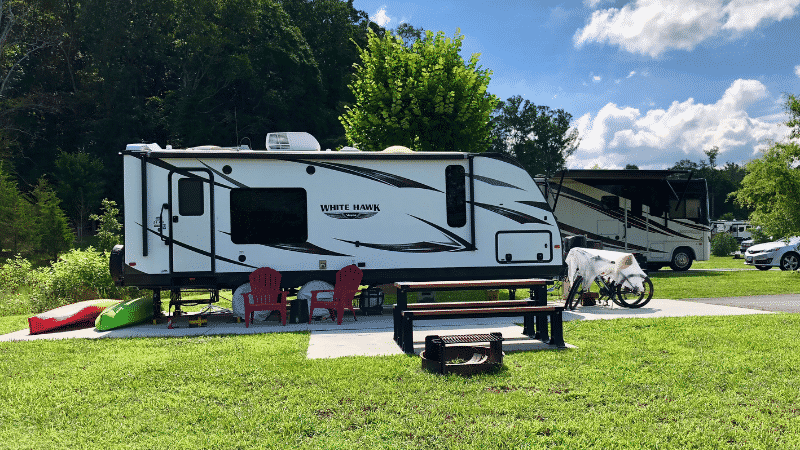 Start with short excursions. You may even want to practice in the driveway and have a little front yard sleepover in your RV. This will let the whole family try out their sleeping arrangements with the option to run inside for another pillow or blanket if needed.
Consider taking your first weekend stay at a local city or county campground. This approach will help you gain familiarity with your RV and to create the essential items packing list while you're close enough to run home for anything you may have forgotten.
Once you've mastered your RV and have stocked it with the essentials, you build your way up to longer trips and farther distances.
Location, Location, Location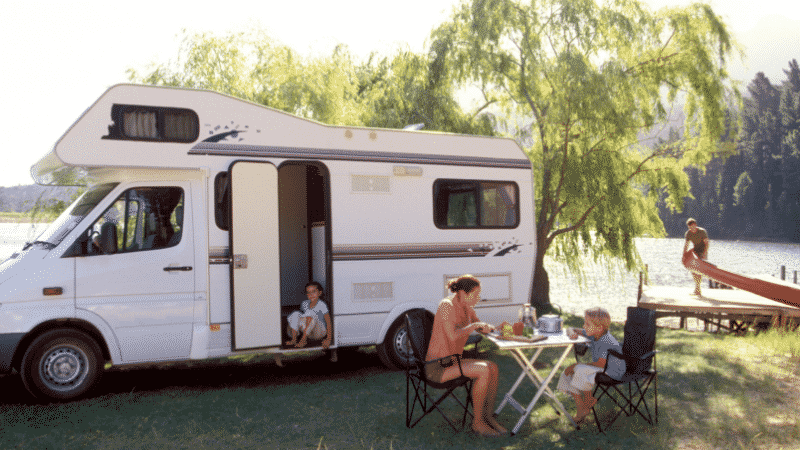 Selecting the type of adventure that suits your family's personality best will help make your RV vacation more memorable for everyone.
There are so many different types of campgrounds, from destination resorts to rustic state parks. To choose the one best for your family, think about the type of activities you and your kids enjoy.
Does your family enjoy lazy days around the swimming pool or will your kids prefer hiking and biking?
Are you nature lovers or do you want to visit theme parks and museums?
Create a list of options and get the kids involved. Allowing them to vote on amenities or activities is a good way to create a sense of excitement.
Friends Make Camping More Fun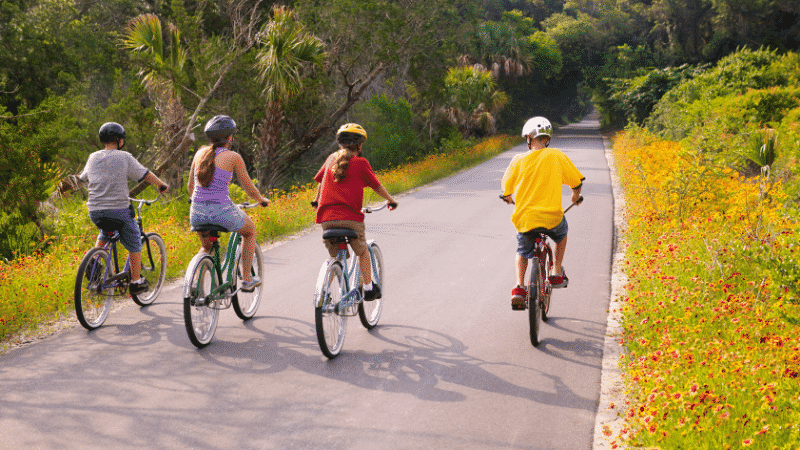 Consider traveling with other families. If you don't know any others who enjoy RV travel, look for a campground that has scheduled activities for children. This will provide opportunities for your kids to enjoy time with others their own age.
Campgrounds with recreation rooms, crafts, and games can also come in handy in case of bad weather. A little rain won't ruin the vacation if the kids don't have to be cooped up inside your RV.
Bring a Little Bit of Home
Some kids, especially younger campers, will feel more comfortable having something that reminds them of home. Let them bring some of their favorite toys so the campsite doesn't feel entirely foreign to them.
Don't forget how times have changed. While most parents dream of simpler days sitting around the glow of a campfire, not the glow of the iPhone screen, your teens may disagree. It doesn't have to be an all or nothing proposition. You may allow them to bring a cell phone or tablet for a little screen time after the marshmallow roast.
Plan for Kid-Friendly Food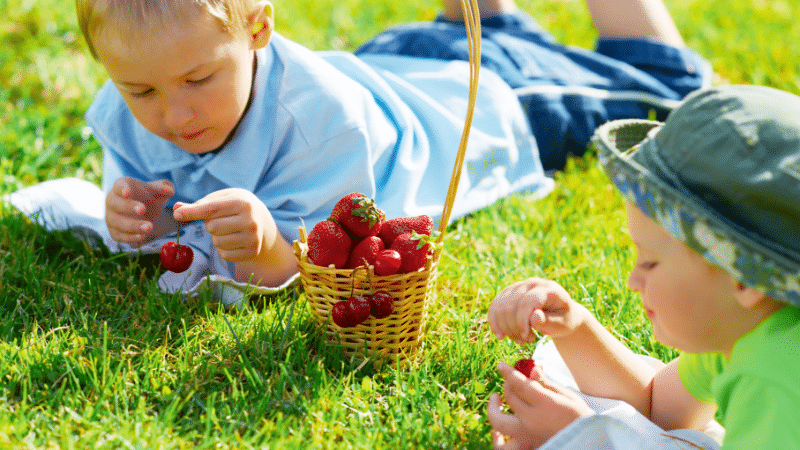 Campfire or outdoor cooking is such a traditional part of the camping experience. Reduce the chance of forgetting the s'mores ingredients with a little meal planning. This is another great opportunity to let the whole family get involved by letting your children pick out some special snacks. Older kids may even want to plan the meals for a day.
Either way, be sure to include things your family will enjoy eating but aren't too difficult to prepare in your RV kitchen. In fact, a little prep time at home will make the whole trip smoother. Make batches of your own custom trail mix, and stock up the pantry with simple one-pot meals and easy breakfasts like oatmeal or eggs.
Don't Forget the Drive
You know the saying, getting there is half the fun. This wasn't always the case with our three sons sitting in close proximity in the back seat of our truck for hours on end. After a few trips, we quickly learned a few activities that made the ride a little more enjoyable.
Audiobooks – Depending on the ages of your children, audiobooks can be a fun way to get the whole family involved. We listened to all the Harry Potter books with our boys. They enjoyed them so much, that we graduated to Lord of the Rings when they were older. Find a series your crew can enjoy and the hours will pass much more quickly.
iPad/Tablets – Most children have tablets or iPads these days. They can be a good alternative for shorter periods of time to watch movies or play video games during the drive.
Play "No Tech" Games – Try some games from your youth like I Spy or the license plate game. One of our family favorites when our boys were a little older was a game we called, "Would you rather?" You simply take turns asking questions like: Would you rather never eat your favorite five foods again or ONLY eat your favorite five foods for the rest of your life? You can buy a pack of cards with questions, or just let your family's imagination drive the game where you take turns making up the questions.
Hopefully, this helps make taking kids on your next camping adventure a blast!
---
Have any tips or suggestions? Leave a comment below.