Many people in the lower 48 have never heard of our nation's largest national park. Wrangell-St. Elias is massive, covering more than six times the acreage of Yellowstone. The park encompasses 18,000-foot mountain peaks, tidewater glaciers that calf into the sea, and resident wildlife like moose, bears, Dall sheep, and elk.
One active volcano melts the snow from its summit while extensive glaciers scour the landscape in every direction. From fishing in mountain rivers to sea kayaking with glacier views, visitors can experience the park's charms from the air, by sea, or on foot, absorbing the entire Alaskan Experience in one amazing national park.
Why Visit Wrangell-St. Elias National Park in Your RV?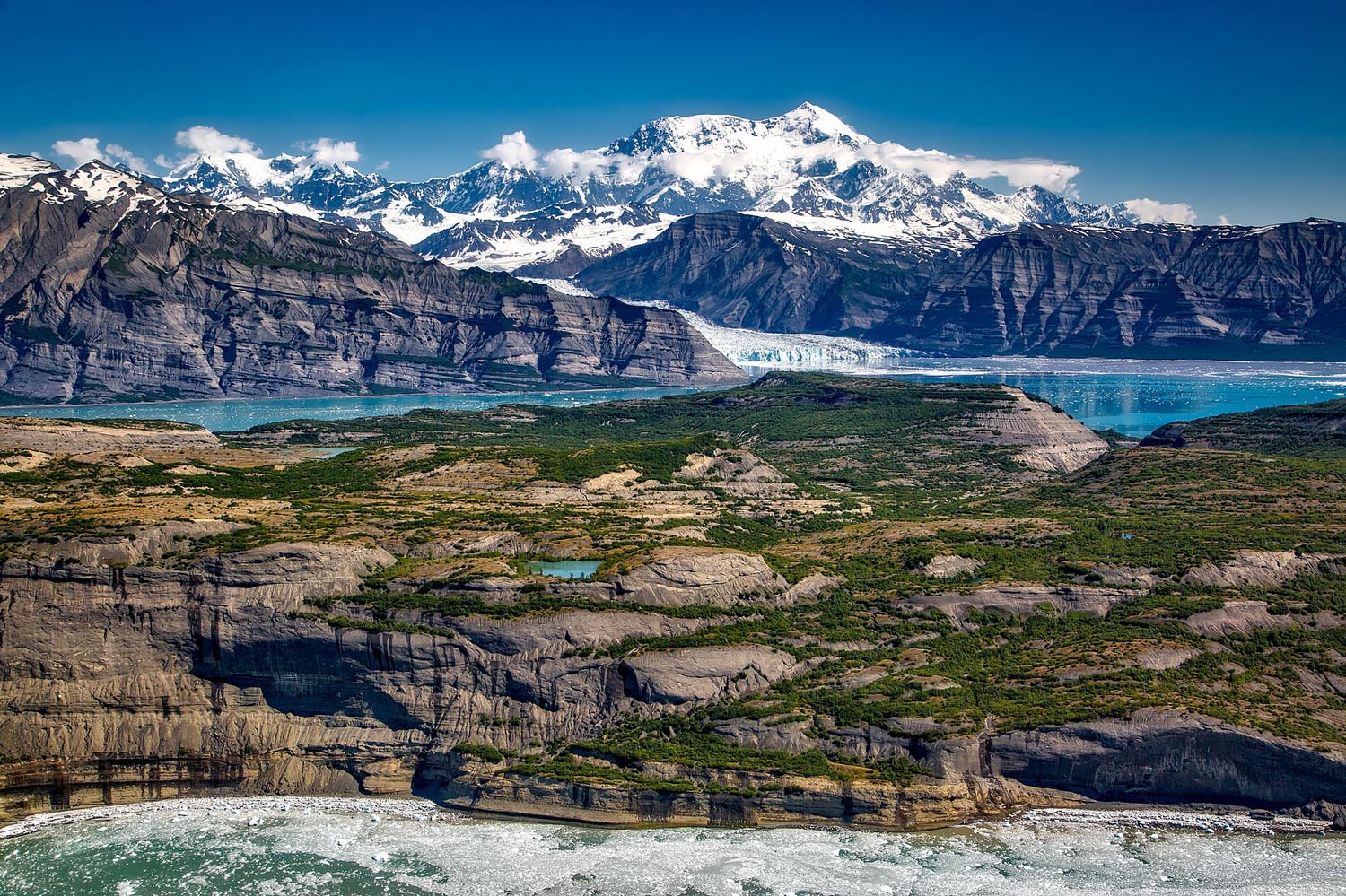 The vast wilderness of Wrangell-St. Elias National Park is home to stunning landscapes, topography, and wildlife – it encapsulates the American sense of adventure. Where else can one climb from sea level to 18,000 feet, venture down rushing mountain streams, or hike across immense ice fields within the same boundaries? This park is Webster's definition of expansive grandeur.
Like other Alaskan national parks, such as Gates of the Arctic, there are few roads within Wrangell-St. Elias. However, RVs can travel many miles on the park's two pathways. The visitor center at Copper Center offers several trails to hike right from its spacious parking lot.
Bringing your motorhome or travel trailer this far into the Alaskan wilderness would truly be a trip of a lifetime. Park at one of the entrance centers and enjoy hiking and fishing from your door.
When to Visit Wrangell-St. Elias National Park
The park is open year-round, but operating hours for the visitor center and facilities change seasonally. Since many wish to view Wrangell-St. Elias by air, any season is a great time to book a flightseeing tour.
The park's webcams are a fun way to check the weather when planning your visit.
Wrangell-St. Elias National Park in the Spring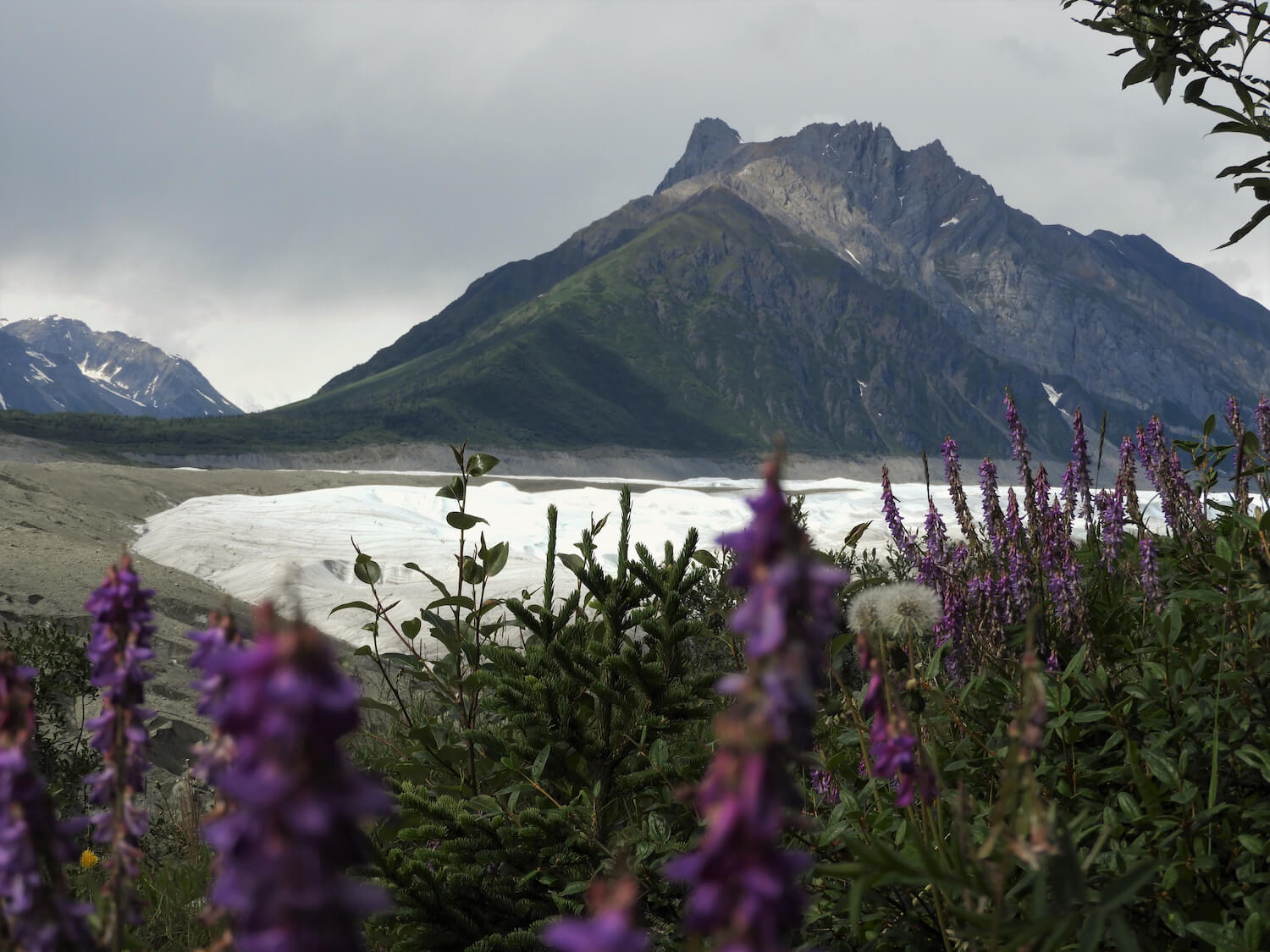 Most visitors don't start arriving in the park until the middle of May, which is when the majority of the snow has melted at lower elevations. While nighttime lows still regularly dip into the teens (and sometimes into the single digits), daytime highs average between 40 and 50℉.
Wrangell-St. Elias National Park in the Summer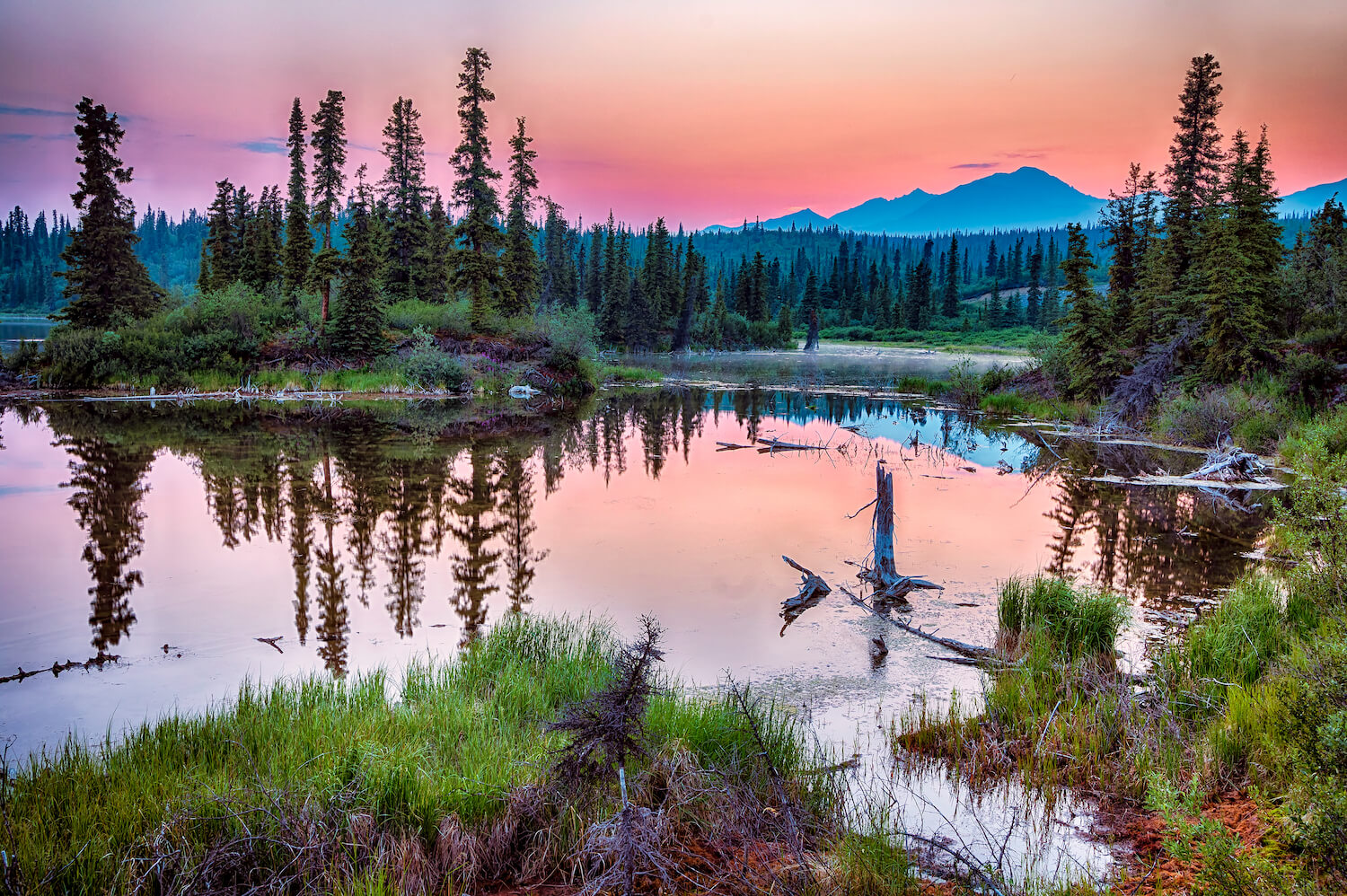 Summer is the prime season to enjoy hiking and touring the park and Kennecott Mines. The park's wildflowers bloom most brilliantly in June and July, but this is also the peak season for the park's mosquito population. It is also the busiest time for visitors, but Wrangell-St. Elias is so massive in size, it never feels crowded.
It can snow during any month of the year at higher elevations, but daytime highs can peak in the 80s during the summer. Rain is also possible throughout the summer, with precipitation typically increasing in August and September.
Wrangell-St. Elias National Park in the Fall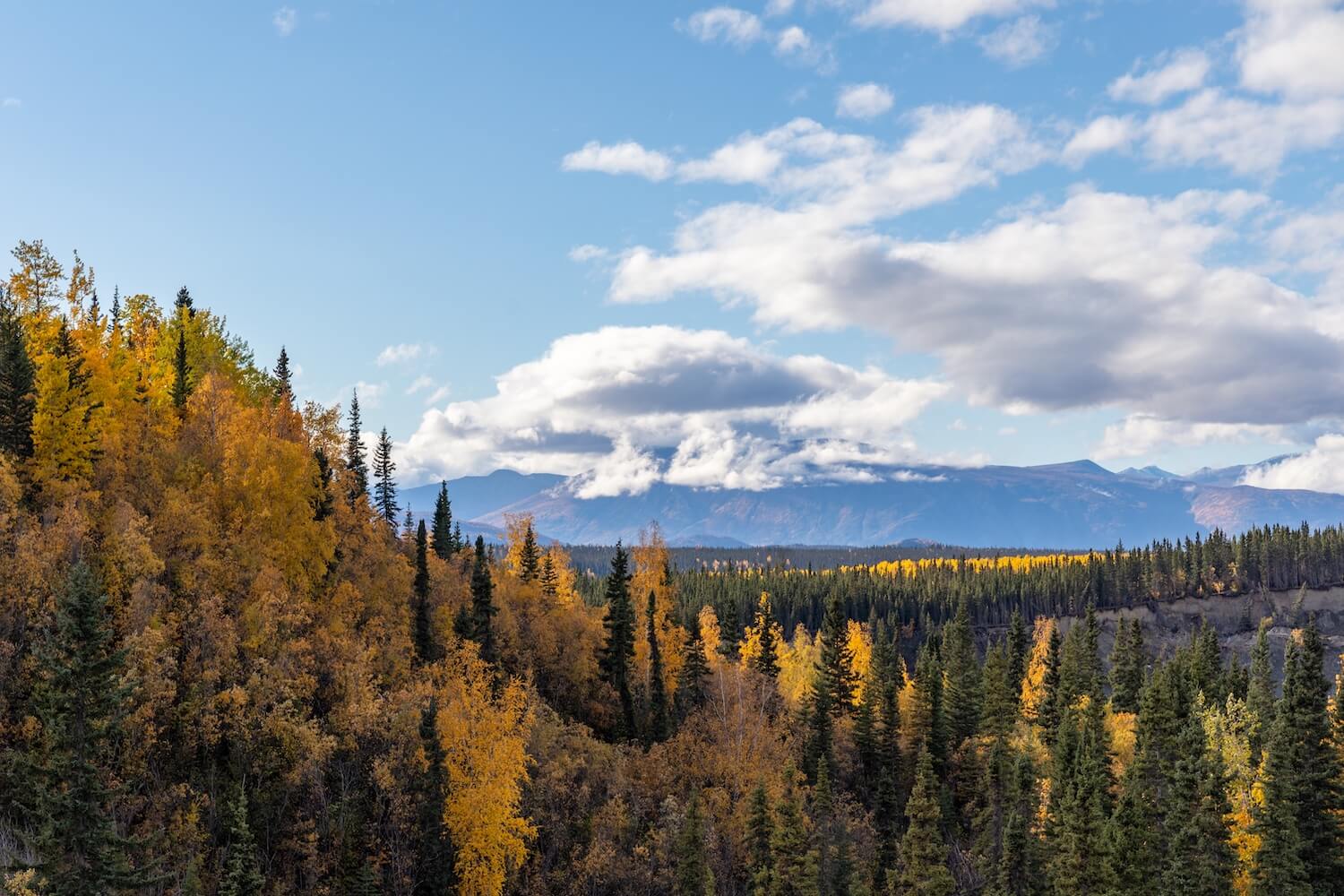 As you might expect, fall comes in the middle of August in Wrangell-St. Elias. Leaves on the aspens and willows begin to change color, and the mosquito population is much more manageable than during the summer. The park typically gets its first snow early in September. Average daytime temperature slide back into the 30s, with overnight lows dropping into single digits.
Wrangell-St. Elias National Park in the Winter

Most of the park has an interior continental climate characterized by long, cold winters. High temperatures average 5-7℉, and it's common for nighttime lows to dip down to -50℉. Dry snow usually coats the ground up to an average depth of two feet.
It's not surprising for the temperature to remain below freezing for up to five months at a time, but the winter typically has clear skies, and the auroras dances through the night sky. For adventure travelers willing to brave the conditions, and come with the right gear, winter brings thrills for those who enjoy snowshoeing or cross-country skiing.
Where to Stay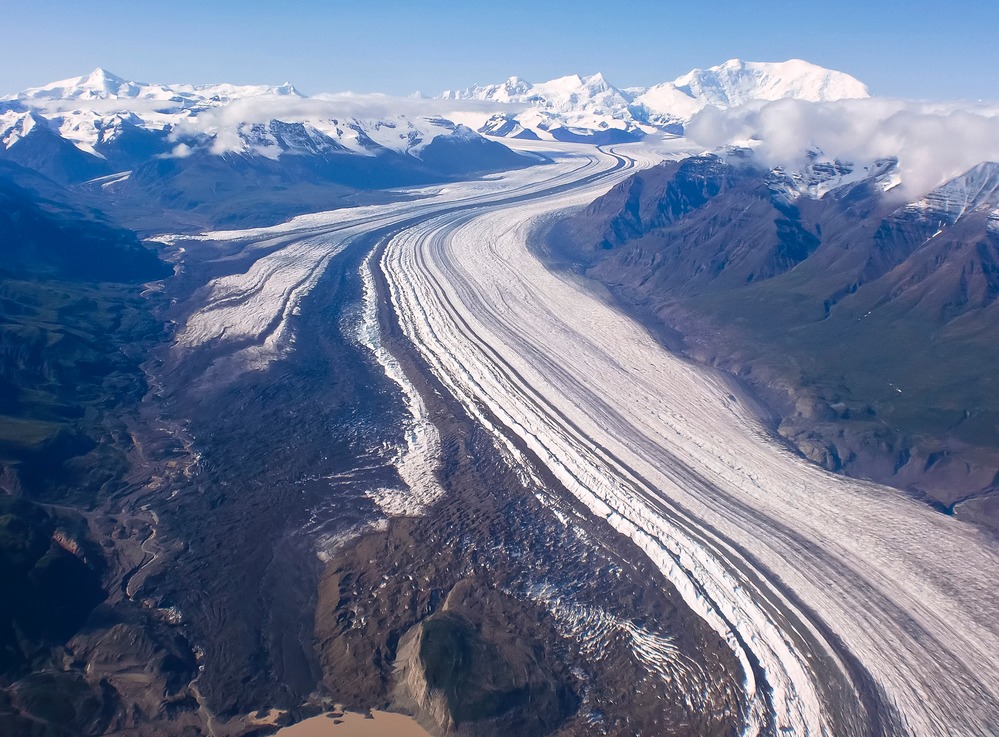 To understand where to stay in the park in your RV, it's easiest to break it down by region. There are also several rustic public-use cabins where overnight camping is permitted if you're interested in leaving your RV behind for a night or two.
Along Nabesna Road
There is only one RV-friendly campground in the park – Kendesnii Campground. It's located at milepost 27.8 along Nabesna Road and offers ten designated sites for small and medium-size RVs. There are also several pullouts along Nabesna Road where camping in a small RV is permitted.
All campsites are primitive, but those in Kendesnii offer picnic tables and fire rings. There are also two vault toilets and nearby shorelines where you can collect water to filter for drinking.
Along McCarthy Road and in the Kennecott Area
Most campsites are found at the start and end of McCarthy Road. Copper River Campground sits at milepost 1.6 and offers 12 campsites, vault toilets, picnic tables, and fire rings. There are also private campgrounds along the road from miles 1.6 to 59.4.
In the Copper Center Area
There are no RV-friendly campgrounds inside the park boundaries in the Copper Center area, but several campgrounds are managed by private businesses and public land agencies. Here's a map and list of all public land campsites in Wrangell-St. Elias.
Staying Outside the Park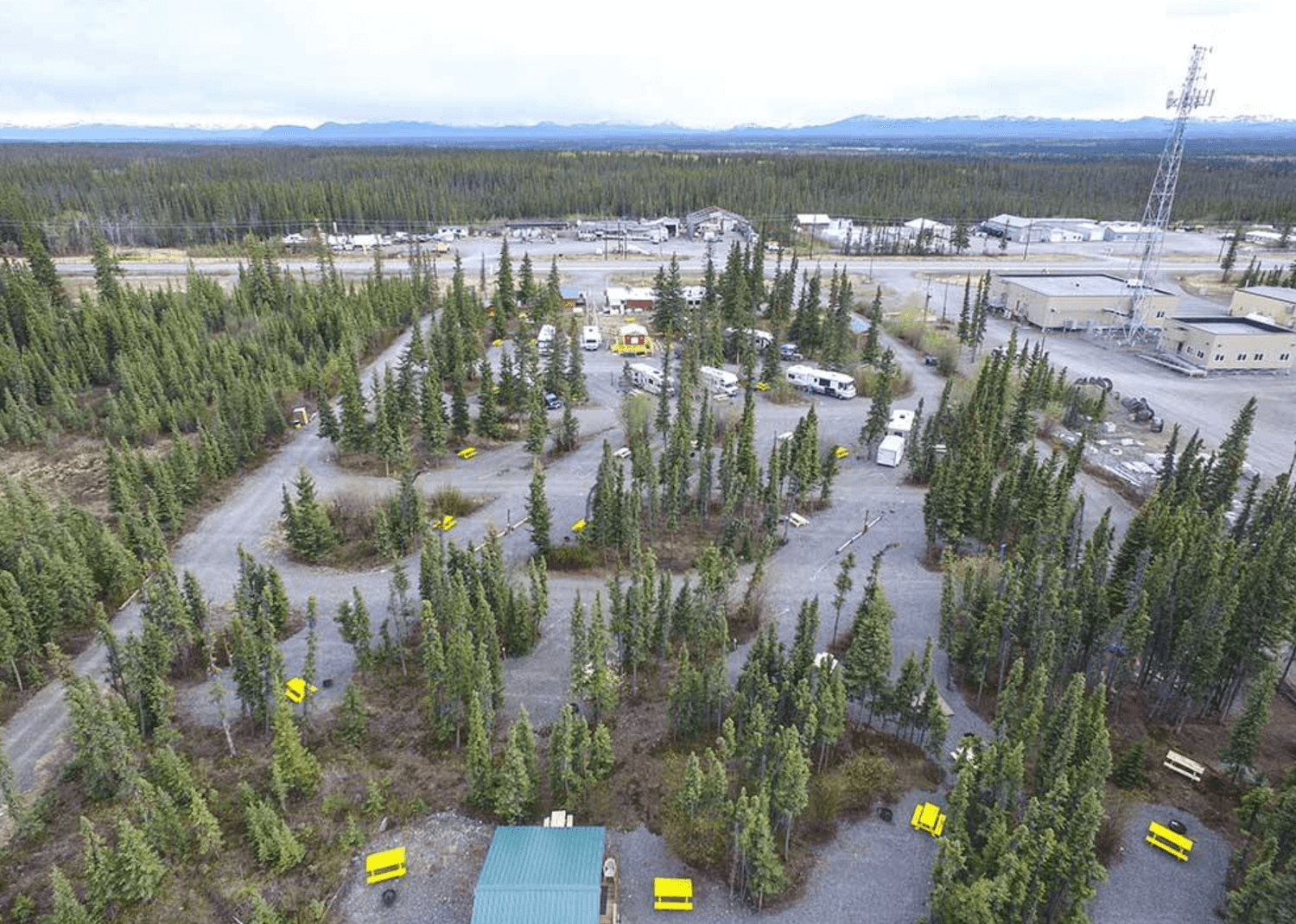 You'll find the greatest number of private campgrounds with hookups and dump stations near the Copper Center region. Here are a few RV resorts work well as a basecamp for your visit to this park:
Invest in a Good Sam Membership and save 10% on nightly stays at Good Sam Campgrounds.
Tips for Your Camping Stay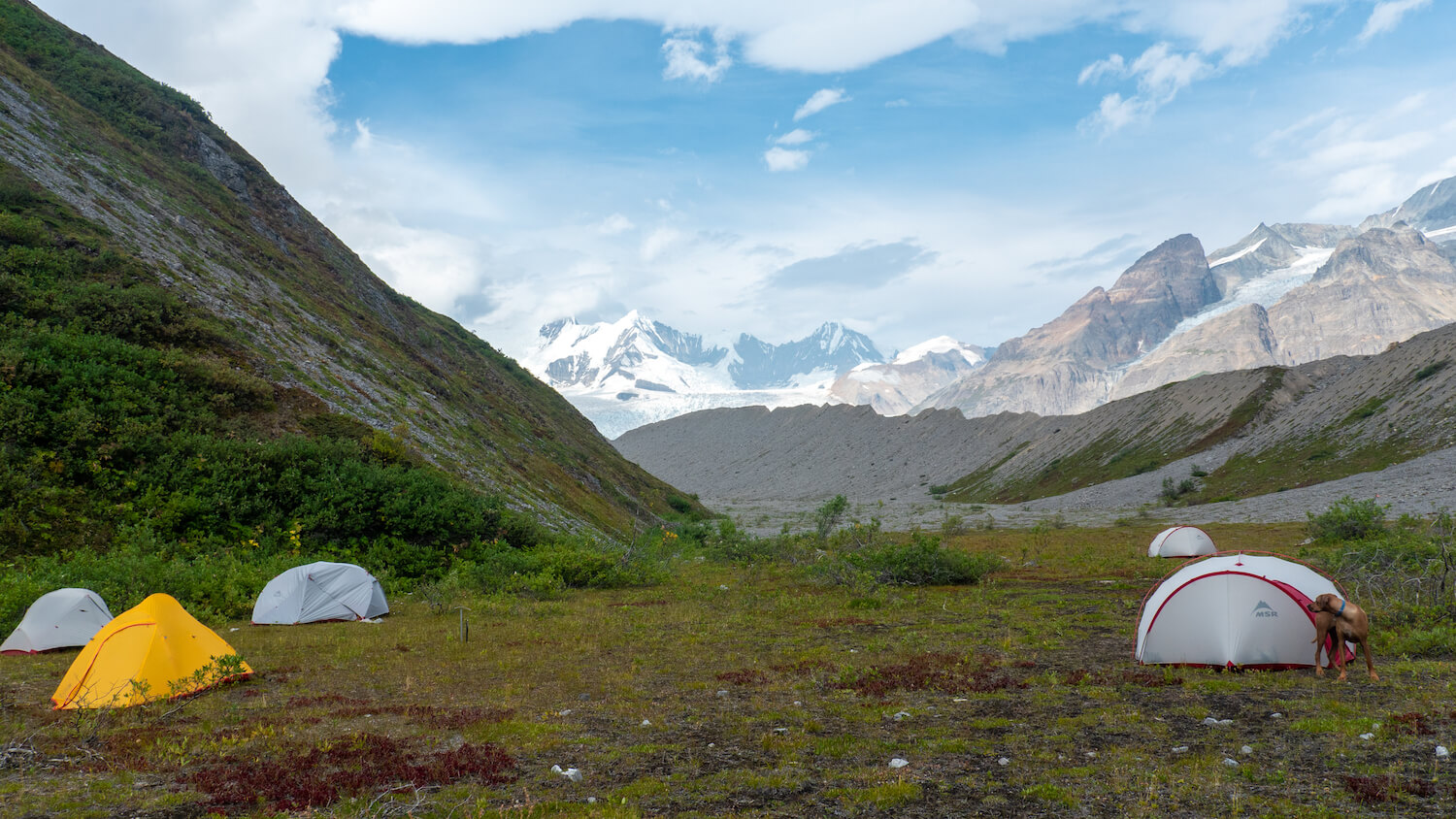 These tips will make your visit to Wrangell-St. Elias more enjoyable no matter where you stay.
All sites are available on a first-come, first-served basis. Keep that in mind when planning your daily schedule.

Fuel stations can be few and far between inside the park. Fill up your RV's tank and a

portable fuel tank

at the following locations before proceeding into the park.

Chistochina or Mentasta for camping along Nabesna Road.

Kenny Lake or Chitina for camping along McCarthy Road.

After leaving Slana to camp along Nabesna Road, you won't find potable water available.

Any water collected from lakes, rivers, or streams in the park should be

treated before consumption

.

Avoid camping or hiking on private property in Kennecott and along McCarthy Road.

Camping in the park requires a level of self-sufficiency that isn't necessary in parks with more developed campgrounds.

Learn about RV must-haves for easy boondocking

when planning your trip.

Stay up-to-date with weather conditions and road closures before and during your visit.
How to Get Around Wrangell-St. Elias National Park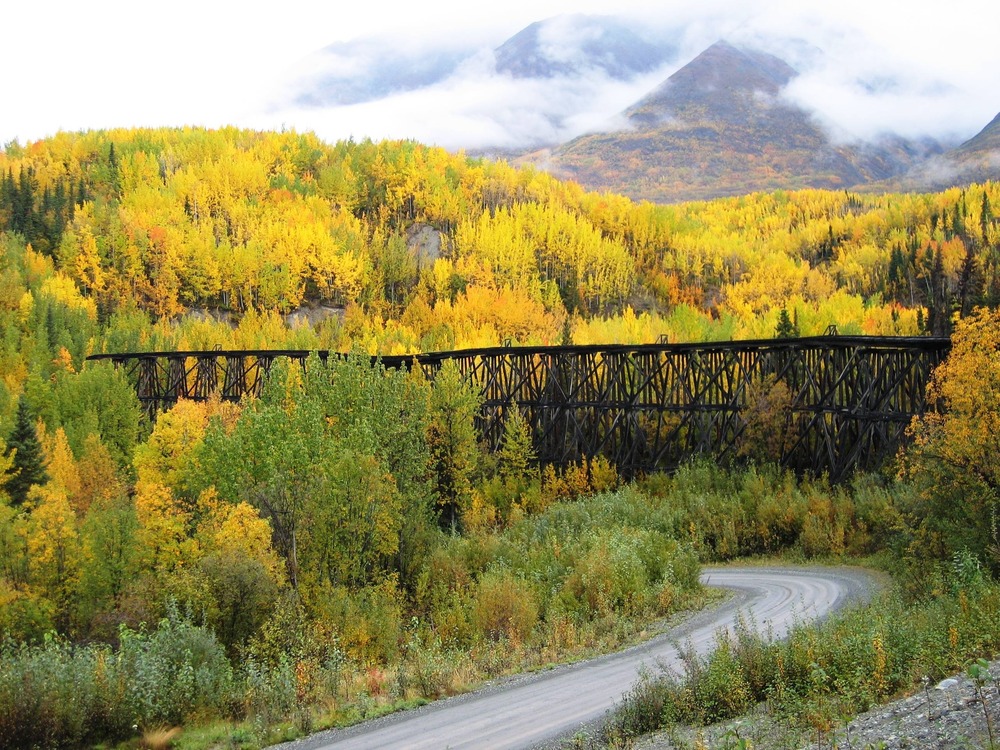 Arrival at the park is limited to a few modes of travel. Drive the Richardson Highway to Copper Center (the visitor center is right off the highway), then continue down Richardson to Highway 10 (toward Kenny Lake) to reach one of the park's entrances.
Alternatively, you can drive north of Glennallen, taking the Glenn Highway to Slana and the Nabesna Road entrance. Bush planes or boats will lead visitors to the park's southern entrance at Yakutat in Icy Bay.
There are only two roads within Wrangell-St. Elias: the Nabesna Road on the north side of the park is usually passable by two-wheel drive vehicles up to mile marker 29. After that, a four-wheel drive vehicle is strongly suggested. The second, and much more popular, path into the park is on McCarthy Road. Most normal passenger vehicles can access this route. However, a 60-mile section was built over existing railroad beds, which makes for a slow trip (about 35 mph). Otherwise, there are shuttles from the town of Glennallen or Chitina.
Places to Go
Here's a look at some places you can visit inside the park.
Copper Center Visitor Center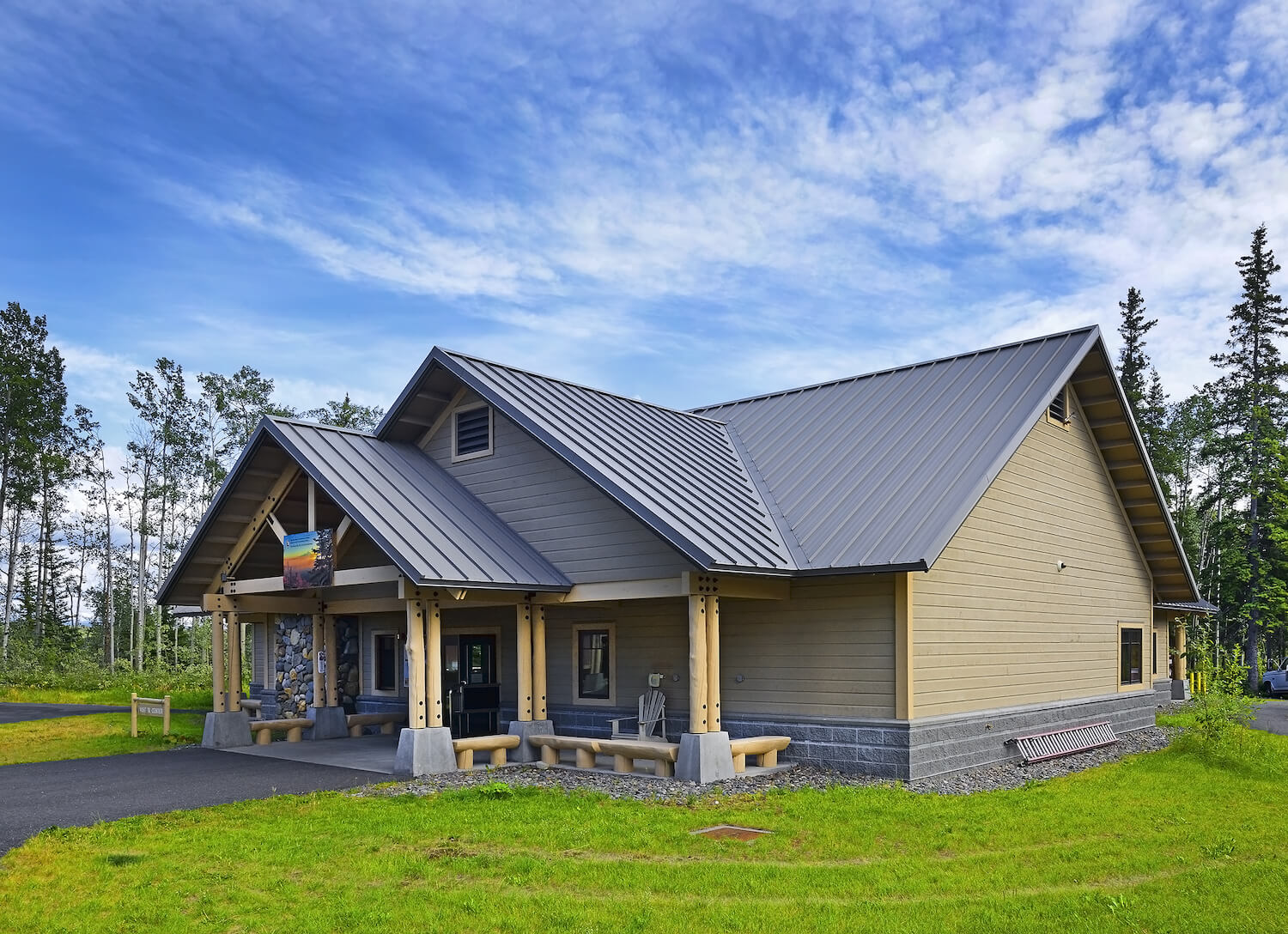 A campus-like setting with several buildings housing the ranger station, a theater, a bookstore, and the Ahtna Cultural Center lies just off the Richardson Highway. This is a great place to give travelers an overview of this enormous national park.
Check on road conditions, get permits, and utilize the expertise of the park rangers regarding exploration and wildlife activity in the area. There's also the Ahtna Cultural Center, a fascinating display of the local Ahtna people's history, art, and community.
Kennecott Mines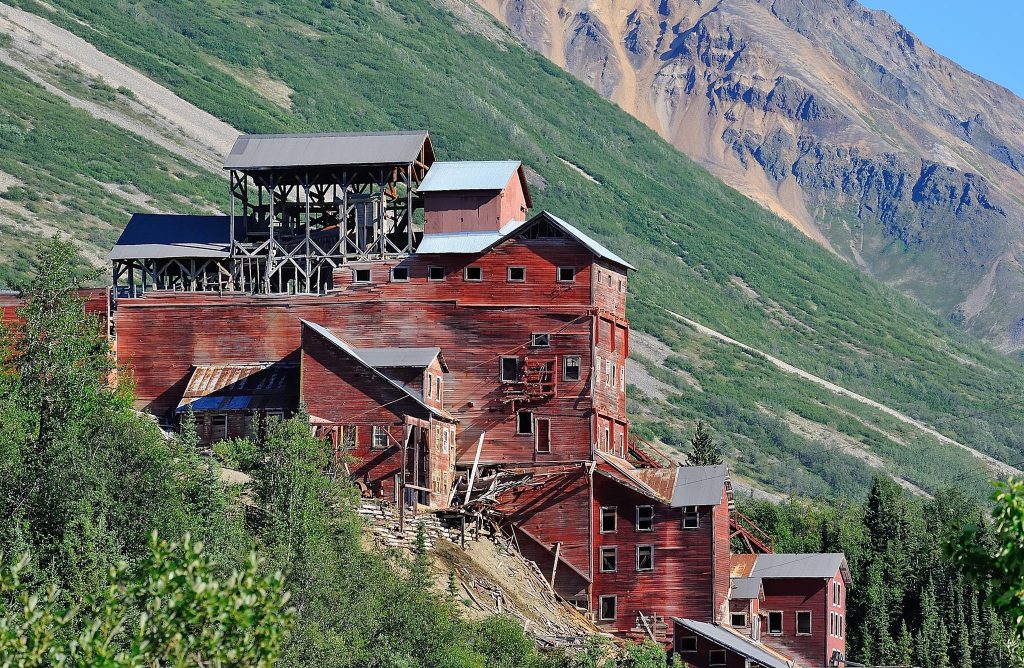 A 14-story old copper mine and mill sit abandoned in the Alaskan backcountry. This relic is worth the effort it takes to get there, and visitors can enjoy a guided tour or stay at a mountain lodge nearby.
Yakutat Region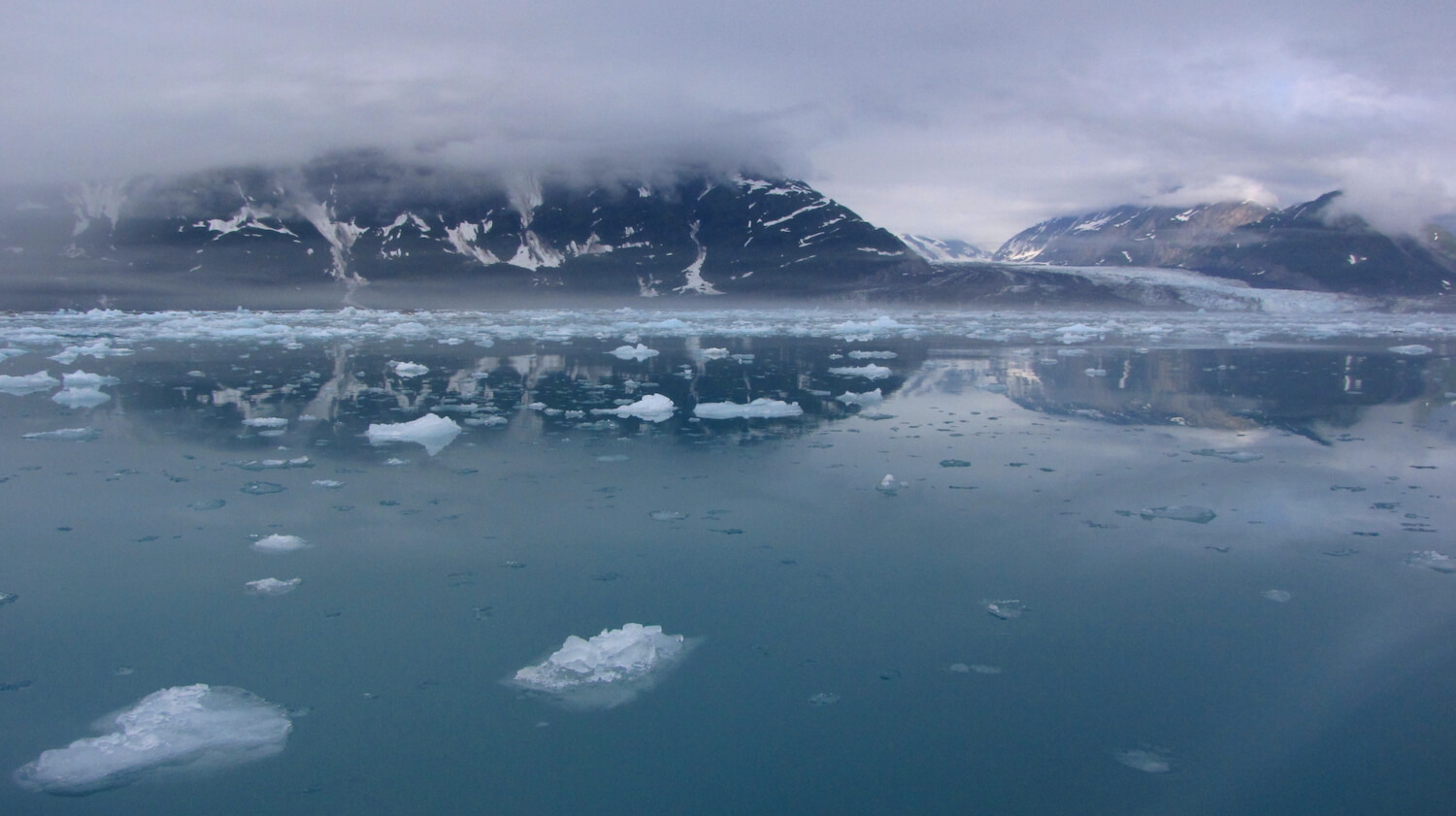 The southern entrance to the park is a small town serviced by the Alaskan State Ferry System in the summer. It provides a launching pad for visitors to enjoy tidewater glaciers, sea kayaking, fishing, and wildlife viewing.
McCarthy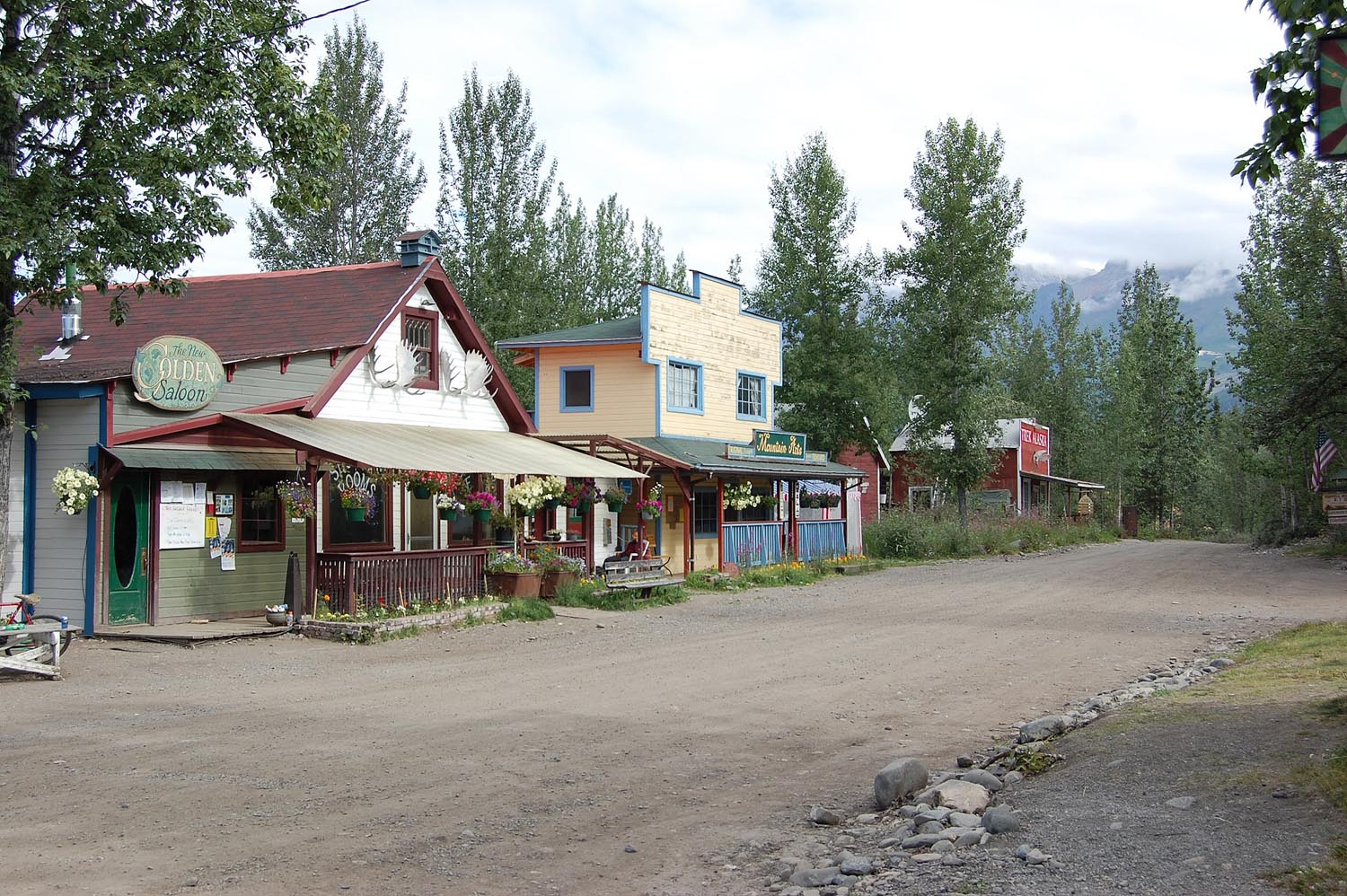 The town of McCarthy sits close to the Kennecott Mines, with a vibrant history and a colorful presentation today. This small surprising village has three or four restaurants (including a coffee house) and several lodging options.
Things to Do in Wrangell-St. Elias National Park
There's plenty to do at the park, and you'll never have a dull moment. Here's a look at some activities.
Guided Tours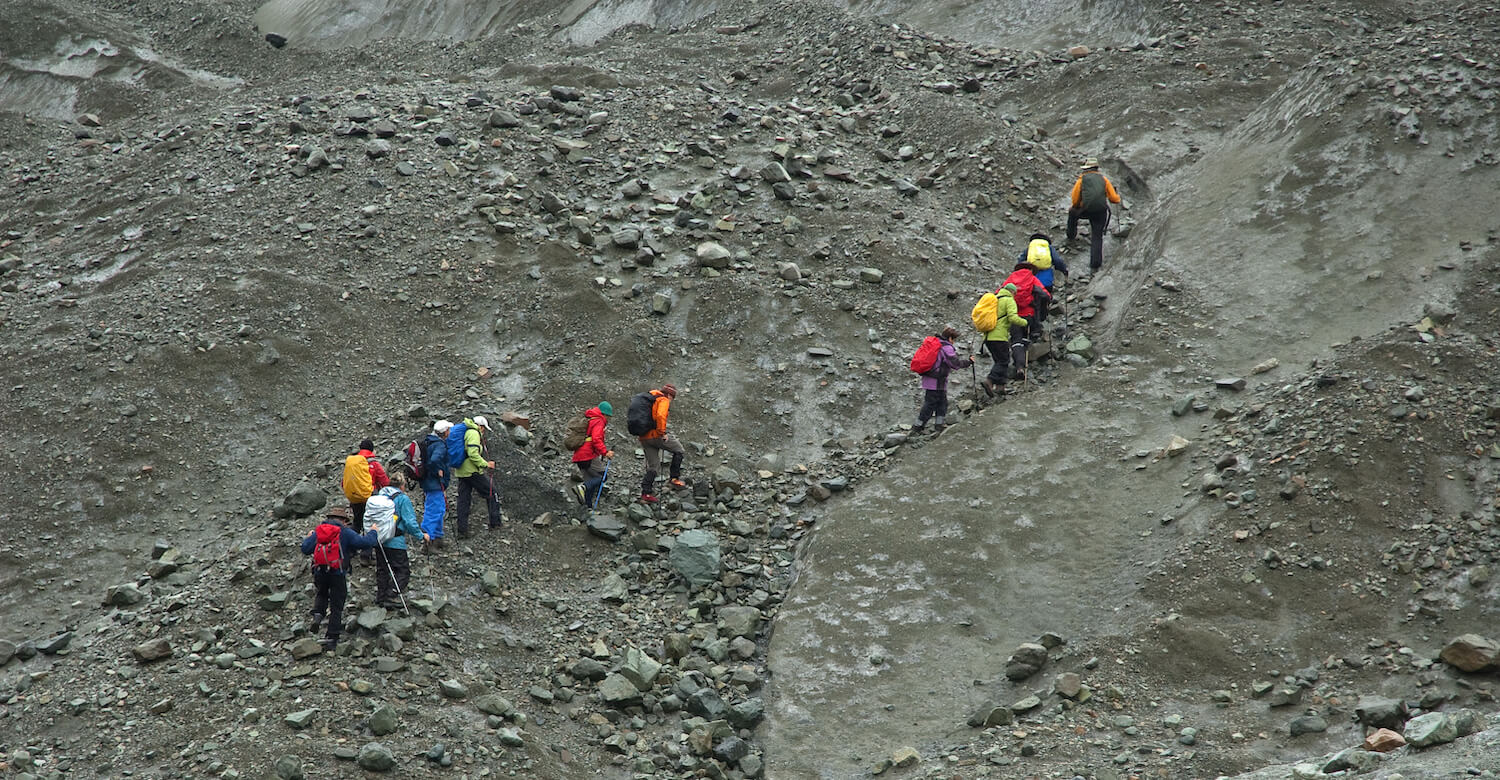 Ranger-led tours occur during the summer months from three different locations:
Wrangell-St. Elias Visitor Center at Copper Center
Slana Ranger Station
Kennecott Visitor Center
In addition, St. Elias Alpine Guides takes visitors through the Kennecott Mines on a paid tour.
Backpacking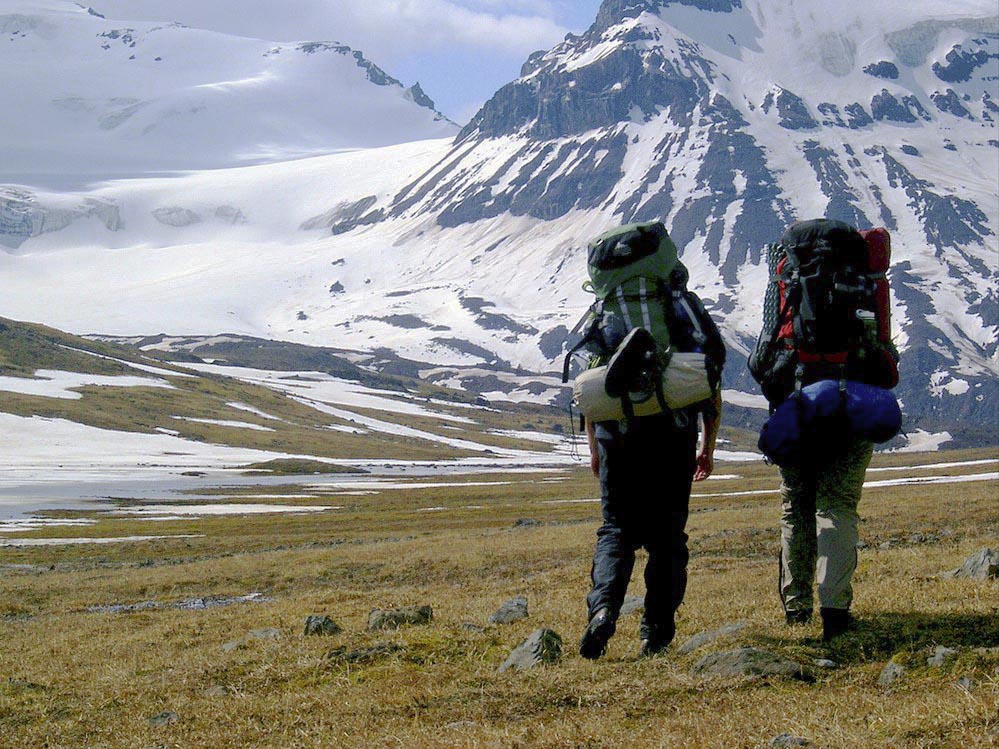 The sheer enormity of Wrangell-St. Elias makes it a backpacker's dream to explore. However, it is very rugged and undeveloped land, so be prepared for the difficulties that come along with that type of environment. Some backpackers hire a guide familiar with the region or take a small plane into a specific area within the park.
Mountaineering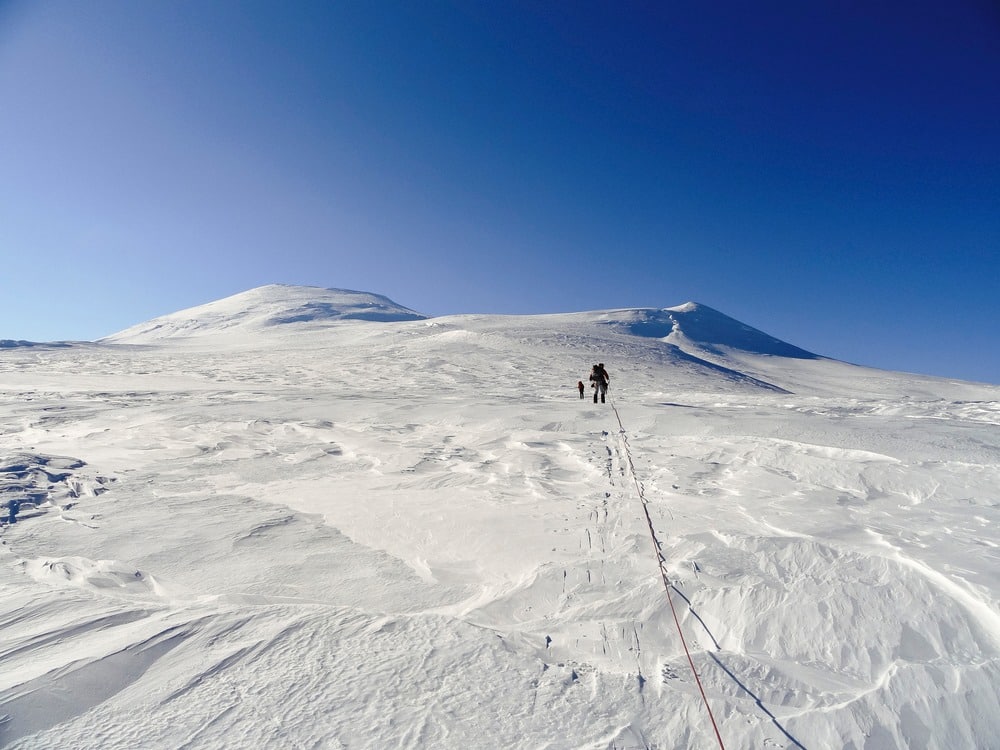 Only suggested for the most experienced mountaineer, this park offers amazing landscapes of ice fields, foothills, and peaks. Climbers must be well-prepared with the appropriate equipment and skill level because emergency rescue services are very limited.
Boating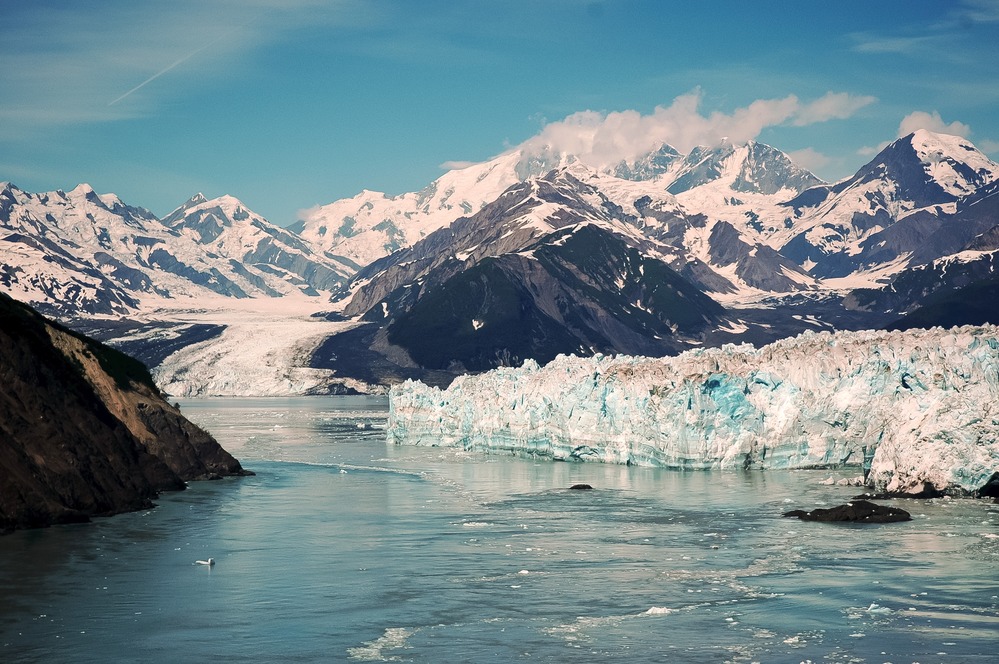 Float trips with or without guides are available on several rivers with Class III rapids, and sea kayaking on Icy Bay can be accessed via bush planes. Keep in mind, the planes are small, so most travel with inflatable kayaks.
Sport Hunting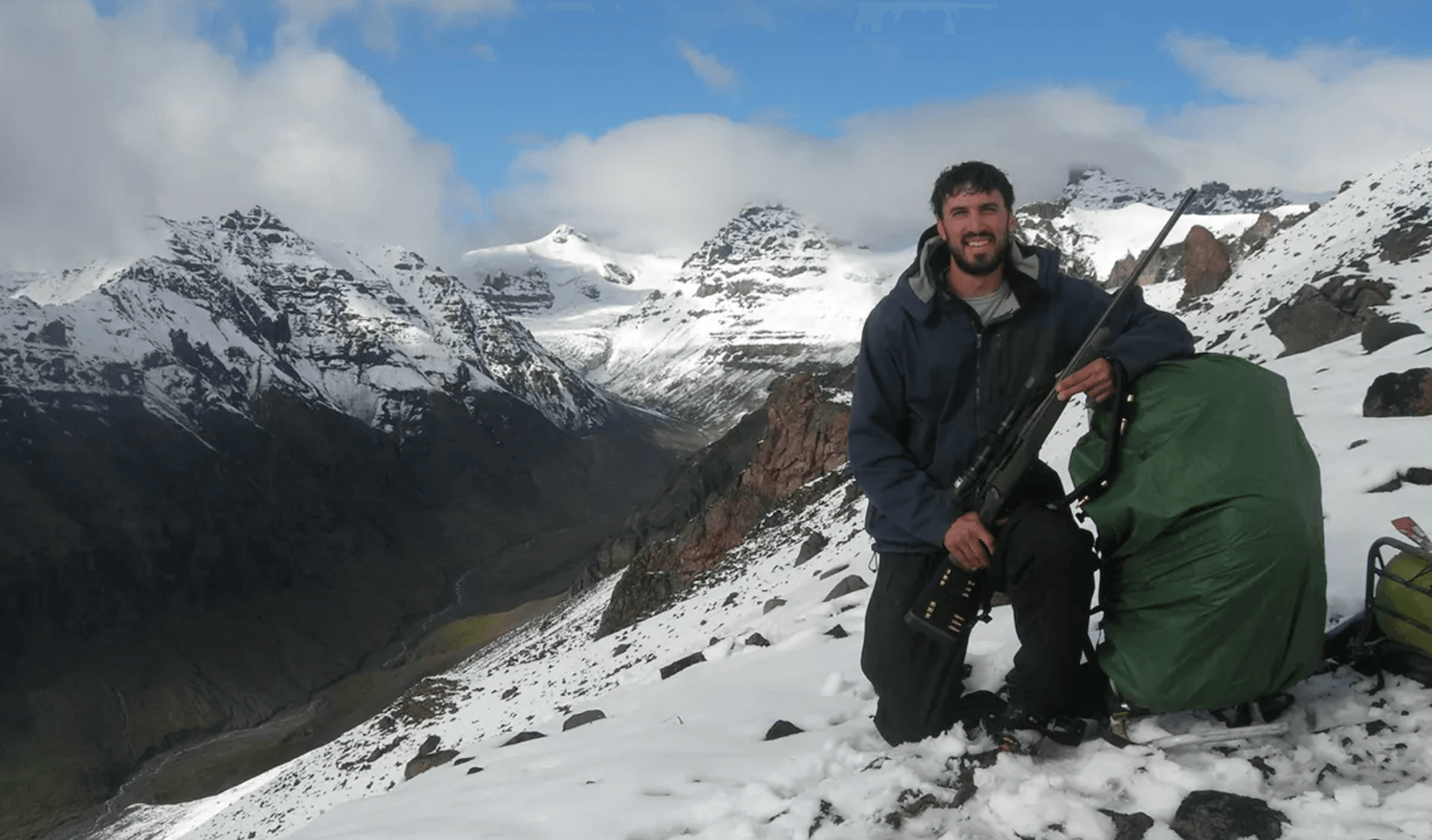 Hunting is allowed in Wrangell-St. Elias by permit. Hunters must be well versed in the state regulations, as out-of-state visitors must be accompanied by a guide when hunting certain species.
Fishing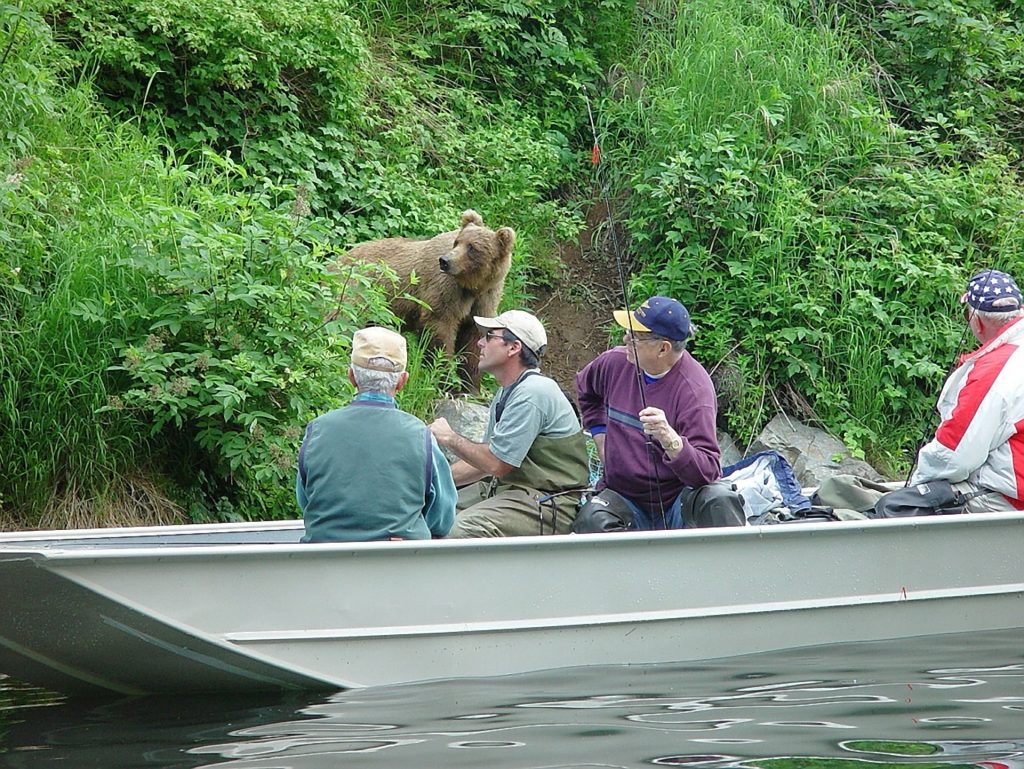 Wrangell-St. Elias has an enormous array of fish species, including salmon, trout, grayling, Dolly Varden, and whitefish. Fishing here requires an Alaskan state fishing license, and limits vary by species and area. You might even end up with an extra fishing buddy!
What to Bring and How to Prepare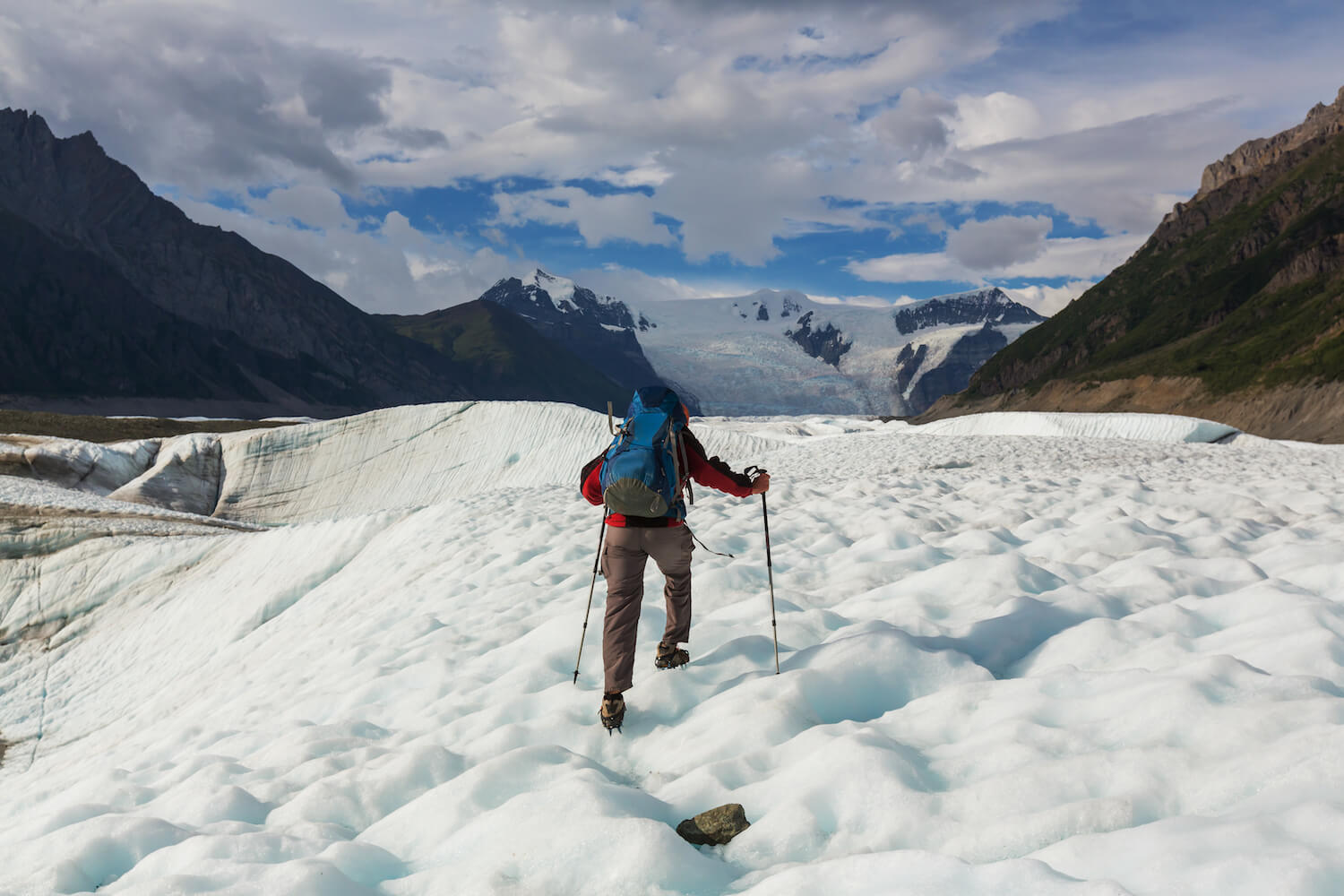 Brief History of Wrangell-St. Elias National Park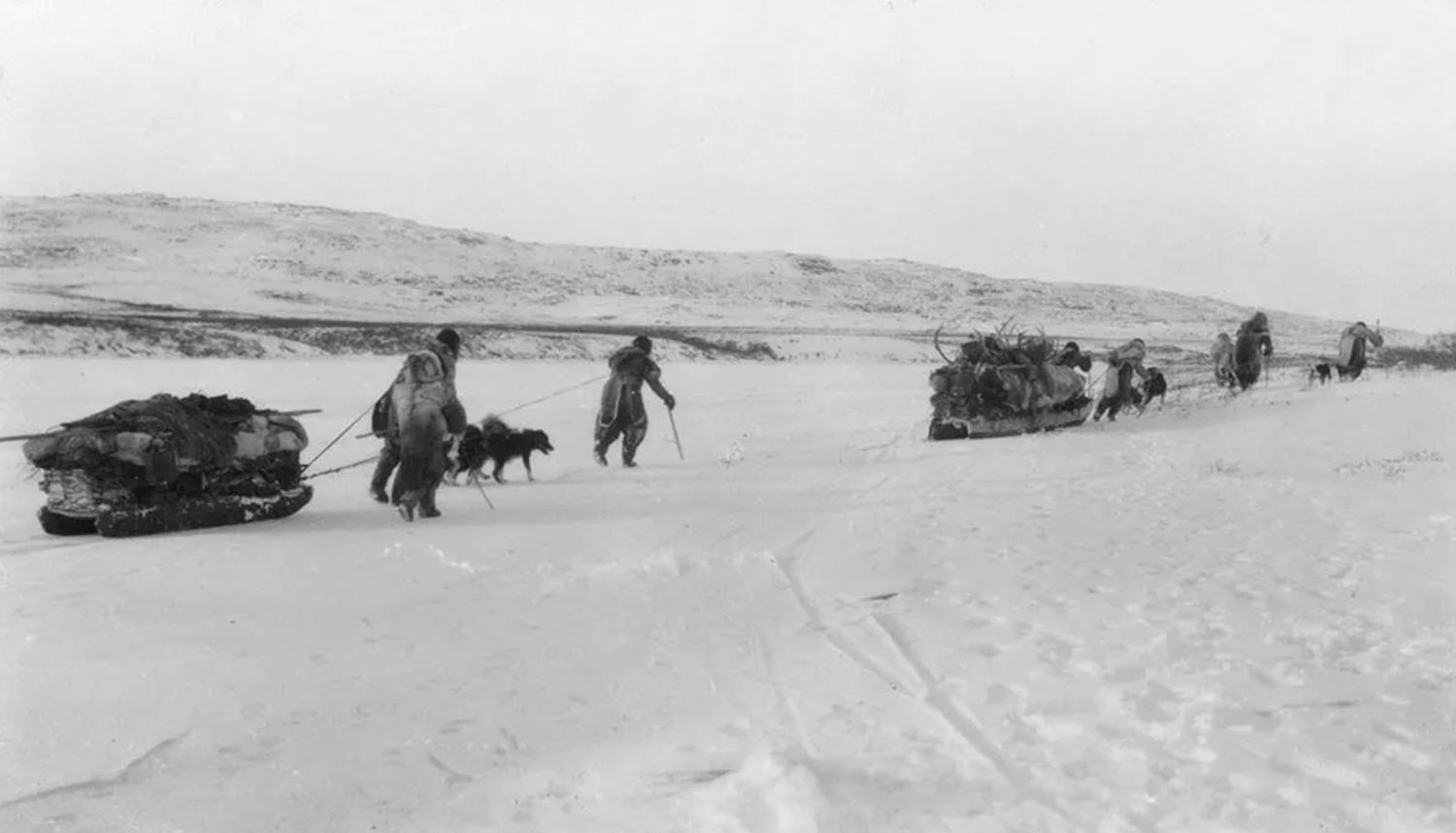 The vast wilderness of Southeastern Alaska was only known to local Ahtna tribes, who were the first recorded people there, arriving around 1000 AD. The first known Eurpeans to visit the area were Russian explorers and fur traders who came in 1741.
The Ahtna people fought hard to keep their land, driving out all intruders until the gold rush in the Klondike Territory brought miners to the region. Seeing the native tools made of copper, the miners began exploring for the source of those materials.
Eventually, engineer Stephen Birch opened the Alaska Copper and Coal Company at Kennecott in 1903 to begin mining copper sulfide. Five years later, the US Forest Service first suggested protection for the region, but it wasn't until 1969 that a proposal to create the "Wrangell Mountain Scenic Area" was introduced. This proposal suggested allowing resource development while preserving natural landmarks and offering recreational opportunities, but the state of Alaska did not agree, and the measure was set aside.
In 1978, the Wrangell–St. Elias National Monument was created, but many Alaskans worried about a lack of funding to cover operating expenses. Within two years, Wrangell-St. Elias National Park and Preserve were founded, with 8,147,000 acres set aside as a national park and an additional 4,171,000 acres as a preserve. That made it the largest such wilderness in the entire country.
Due to its remote location and massive size, Wrangell-St. Elias is one of the least visited national parks in the US. On an annual basis, it receives about 75,000 visitors, well below the more than 10 million that visit Great Smoky Mountains for instance.
---
Plan your next trip to the national parks in an RV. Rent an RV, trade-in your RV, or buy a new or used RV and start traveling for less than $5 a day.
Have you visited Wrangell-St. Elias National Park? Tell us your national park story below.