Tantalizing for backcountry adventurists, RVing Kobuk Valley National Park is a bit of a challenge – you'll need a base camp in Anchorage or Fairbanks. Once you're in the park, you'll be immersed in the Arctic Circle's vast mountain landscapes, forests, rivers, an astounding abundance of wildlife, and every weather anomaly known to mankind.
Yes, this 1.75-million square mile national park acts as a palette for some of Mother Nature's most amazing handiwork, yet it cannot be explored by conventional means. Visitors must enter and exit by bush plane, as no roads segment this unchecked environment.
The extra effort required to peer into the secret world of the Kobuk Valley is certainly outweighed by the rewards received. Here's our guide to visiting Kobuk Valley National Park.
Why Visit Kobuk Valley National Park?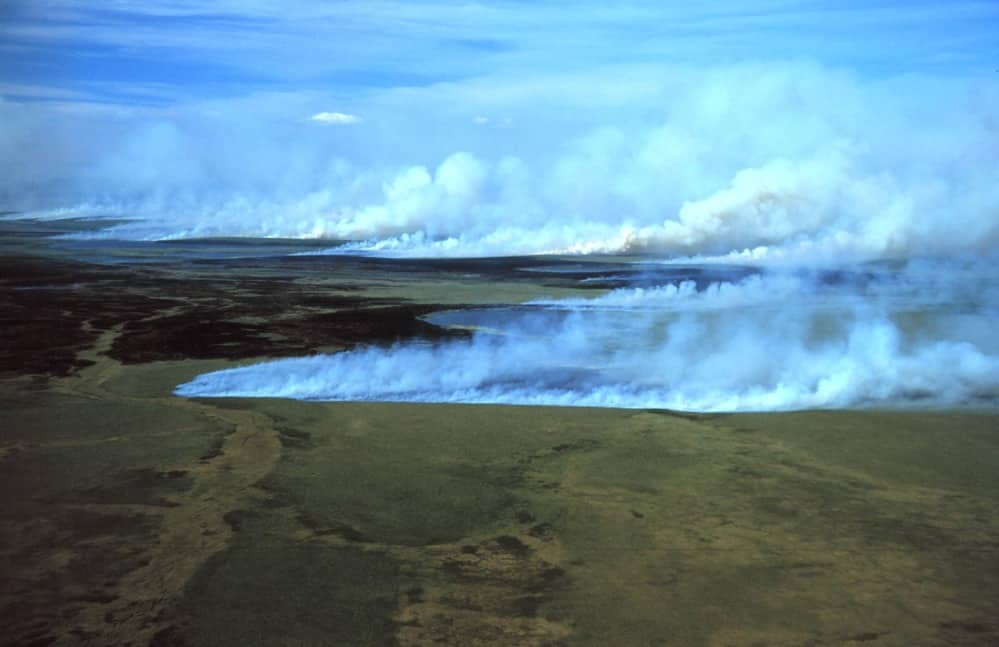 Kobuk Valley National Park is an experience outside the norm, attracting those who are determined to explore the wilderness without the trappings of today's conveniences. Self-reliance is a must here, but prepared adventurers will enjoy experiences you truly can't find anywhere else on Earth.
An RV can make it to Anchorage or Fairbanks but must take a bush plane into the park from there. Visitors who put Kobuk Valley on their list of places to visit should be avid explorers experienced in backcountry camping and safety, as there are no services within the park.
Groceries, medications, and gear for inclement weather must be brought along, and there are no campgrounds, roads, or potable water. In other words, self-sufficient adventurers will experience the trip of a lifetime here.
When to Visit Kobuk Valley National Park
The park is open year-round, but the best time to visit is from late June to late July. Even then, your travel plans will be dictated by weather systems. Plan extra days for inclement conditions, as they determine whether a plane can get you and your gear into or out of the park.
Choose what season you would like to explore, but remember that snow and cold temperatures can occur any month of the year. There's potential for hypothermia and other cold-related illnesses year-round, so be prepared with the proper clothing and gear.
Kobuk Valley National Park in the Spring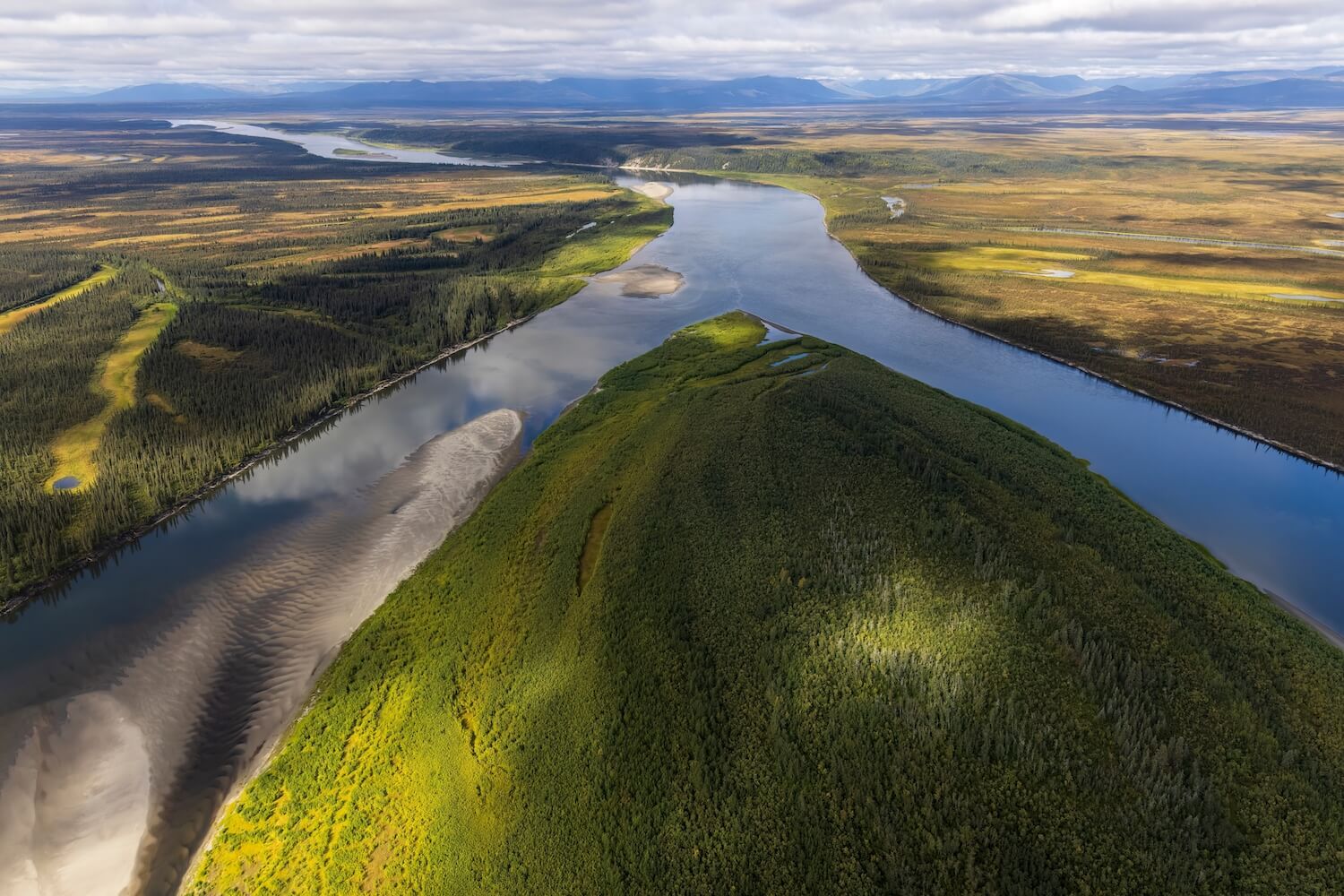 Snow and ice can still cover the park throughout most of the spring, especially at high elevations. March highs average in the teens, with highs remaining near freezing throughout April and finally climbing into the high 40s and low 50s by the end of May.
In terms of cloud cover, this is one of the clearer times of the year, making it a good option for visitors wishing to see the Northern Lights. Average daylight hours in March are 11.9, with that number climbing to 20.6 hours by May.
Kobuk Valley National Park in the Summer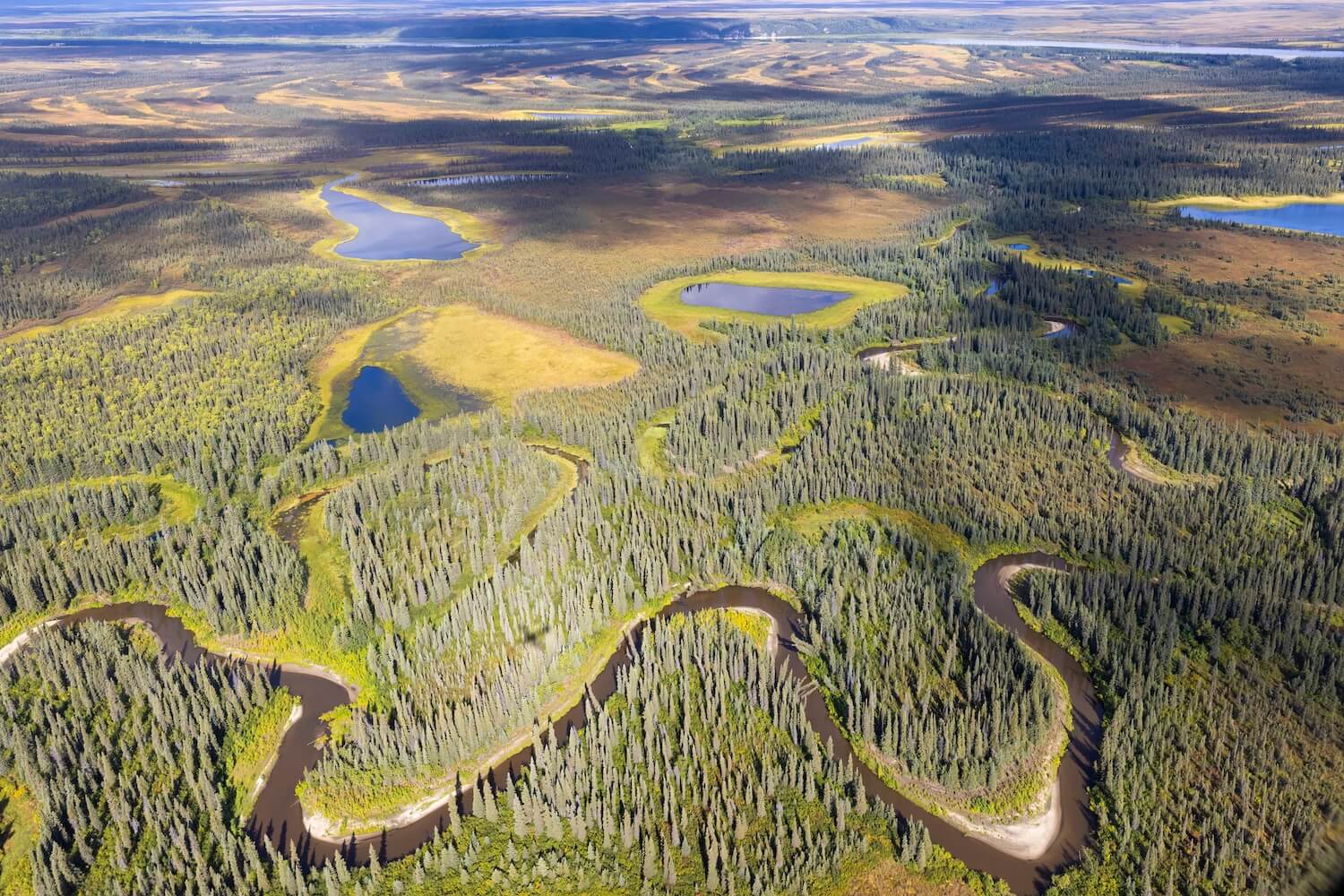 Summer provides lots of opportunities for exploration, as the sun doesn't set from June 3rd through July 9th. A bright-colored tent can make it hard for many visitors to sleep, and many bring a dark eye mask as an aid.
Summer highs average in the mid-60s, but it's not uncommon for daytime temperatures to reach the 80s in July. Even in the heart of summer, cold temperatures, wind, rain, clouds, and even snow are possible.
Kobuk Valley National Park in the Fall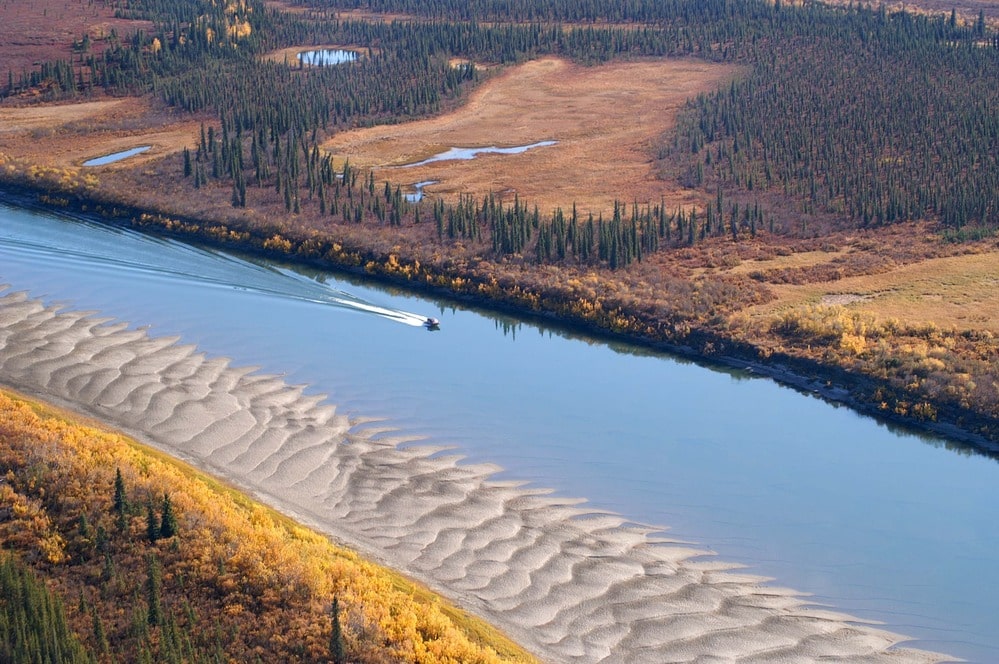 Fall can arrive in Kobuk Valley in the early weeks of August, with the possibility of snow increasing as September creeps closer. November is typically the snowiest month of the year, with an average accumulation of 8.1 inches.
August is the valley's cloudiest month of the year, but average temperatures remain in the mid-50s to low-60s. By November, however, the average high temperature rarely climbs out of the single digits.
Kobuk Valley National Park in the Winter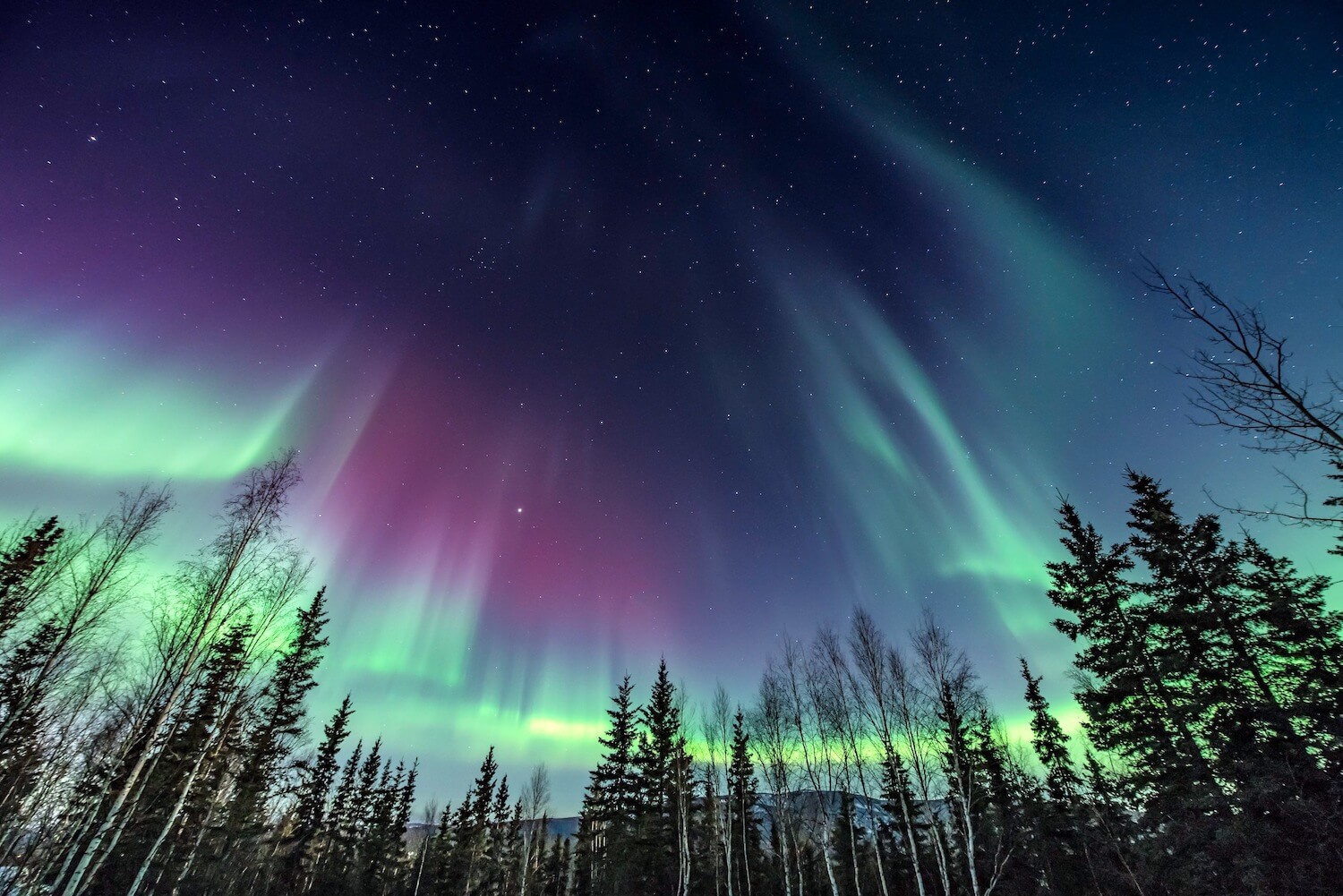 Winter offers its own exhilarating landscapes, but winter days are extremely short. The sun only creeps above the horizon for 1.5 hours on the shortest day of the year, December 21st. That means a unique chance to experience extended twilight hours and the Northern Lights, which are most visible on the darkest winter nights.
Where to Stay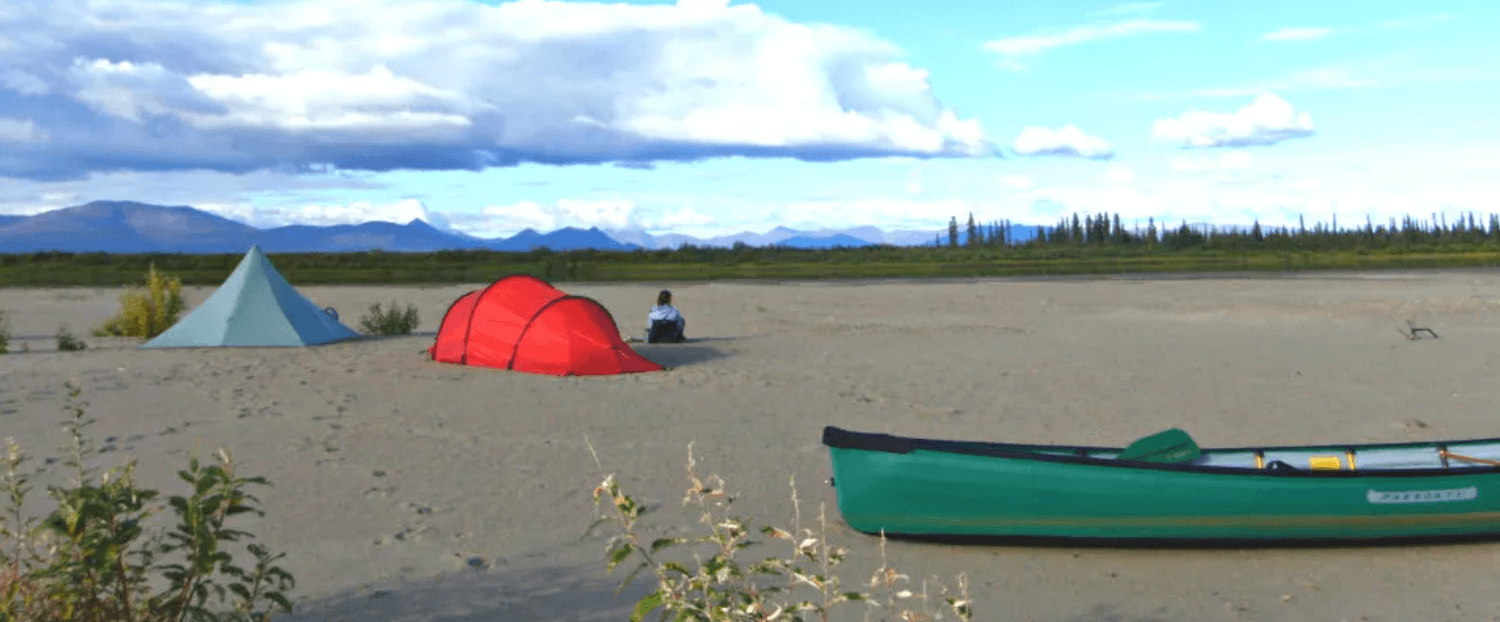 There are no campgrounds within Kobuk Valley National Park. There aren't even any roads to the park, much less within it. However, towns like Fairbanks have private campgrounds where you are welcome to park your RV, then hop a plane to the park.
Backcountry camping is allowed throughout the park, and individual campers are not required to have a permit. Groups do need to register, however. Come prepared for all kinds of weather and animal interactions – bring insect repellent and bear spray, and keep all food in bear-resistant containers.
There are no designated campsites, as backpackers can set up camp wherever they venture. It is strongly suggested, however, that all visitors be adept at using a map, compass, and GPS.
Learn more about backpacking and camping in the park.
Staying Outside the Park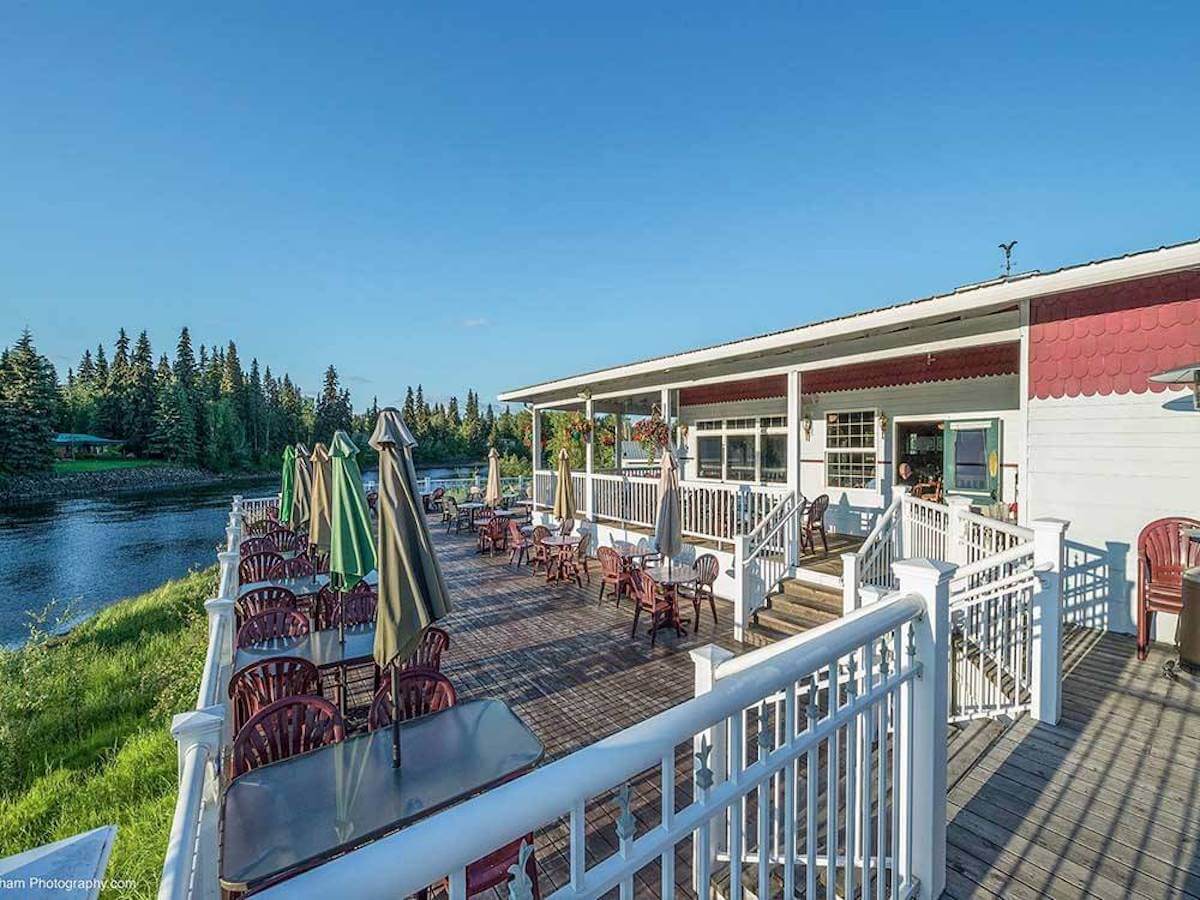 Here are a few campgrounds you can use to set up an RV basecamp for explorations into Kobuk Valley:
Anchorage
Anchorage Ship Creek RV Park: Offering full hookups, Wi-Fi, and numerous outdoor amenities just a few blocks from downtown Anchorage.
Golden Nugget RV Park: This park offers full hookups with pull-thru sites that can accommodate vehicles up to 45 feet long.
Fairbanks
River's Edge RV Park & Campground: Right along the banks of the Chena River, this RV park provides full hookups, Wi-Fi, a restaurant, and a self-service RV wash.
Tanana Valley Campground: This RV park offers electric hookups, fire pits, hot showers, and laundry, all in a scenic forested setting.
Invest in a Good Sam Membership and save 10% on nightly stays at Good Sam Campgrounds.
Tips for your Camping Stay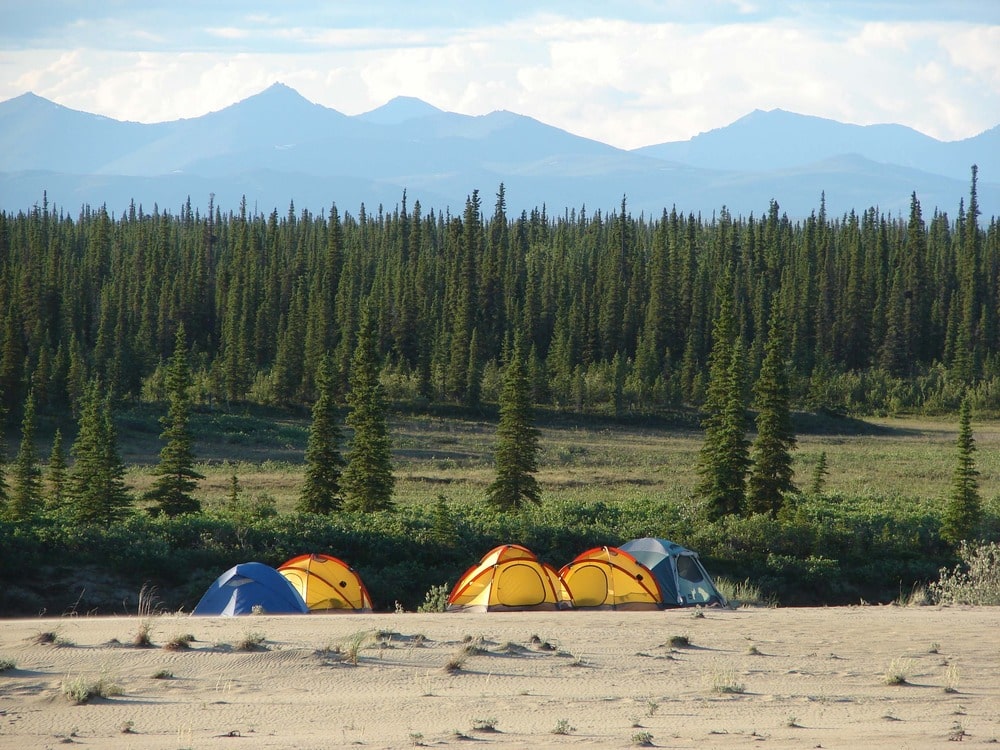 Here are a few more tips if you're planning a backcountry trip in the park:
The Great Kobuk Sand Dunes is the most popular location for backcountry camping.
Hiking is easier in the mountains because the ground is drier. However, landing a plane at a higher elevation is more difficult, meaning you'll likely need to agree on a lower elevation drop zone with your pilot before hiking up to ridgelines.
Respect private property and No Trespassing signs you encounter in the park.
Be aware that local residents can hunt and gather in the park. Learn more about subsistence activities in Kobuk Valley and be respectful during your visit.
How to Get Around Kobuk Valley National Park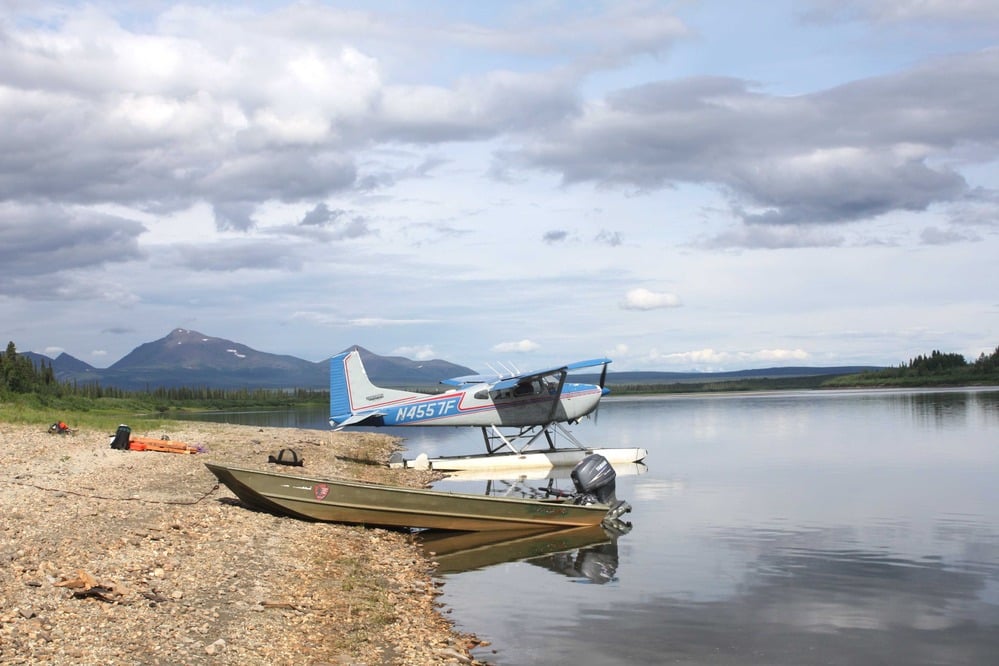 There is only one way to access the park: by bush plane. Commercial airlines offer flights from Anchorage to Kotzebue and from Fairbanks to Bettles. From those locations, an air taxi is required to fly into the park.
Dependent upon where you wish to land, your plane might have wheels or floats. Those with wheels can land directly on the Great Kobuk Sand Dunes. Floatplanes will most likely land on the Kobuk River.
Studying topographic maps before booking an air taxi is essential, as you'll need to discuss suitable backcountry landing spots with your pilot. You'll also need to schedule dates and times for pick-up with your pilot, allowing for weather delays.
Learn more about season-specific travel options in Kobuk Valley.
Places to Go
Put these destinations on your list for your inaugural visit to Kobuk Valley National Park:
Northwest Arctic Heritage Center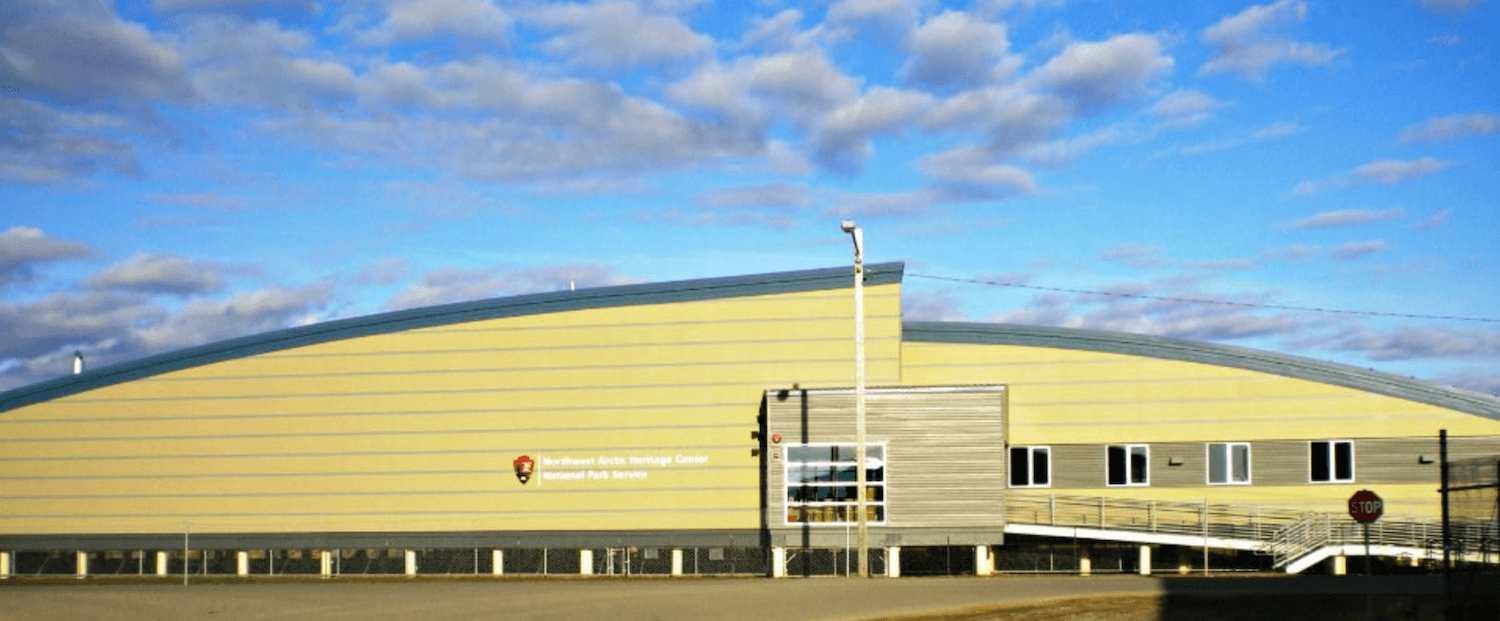 The park's heritage center in Kotzebue offers ranger programs, information, and a museum dedicated to the Arctic ecosystem and the Inupiaq culture. Backcountry campers can borrow bear-resistant containers and get travel-related logistics and up-to-date weather forecasts.
Great Kobuk Sand Dunes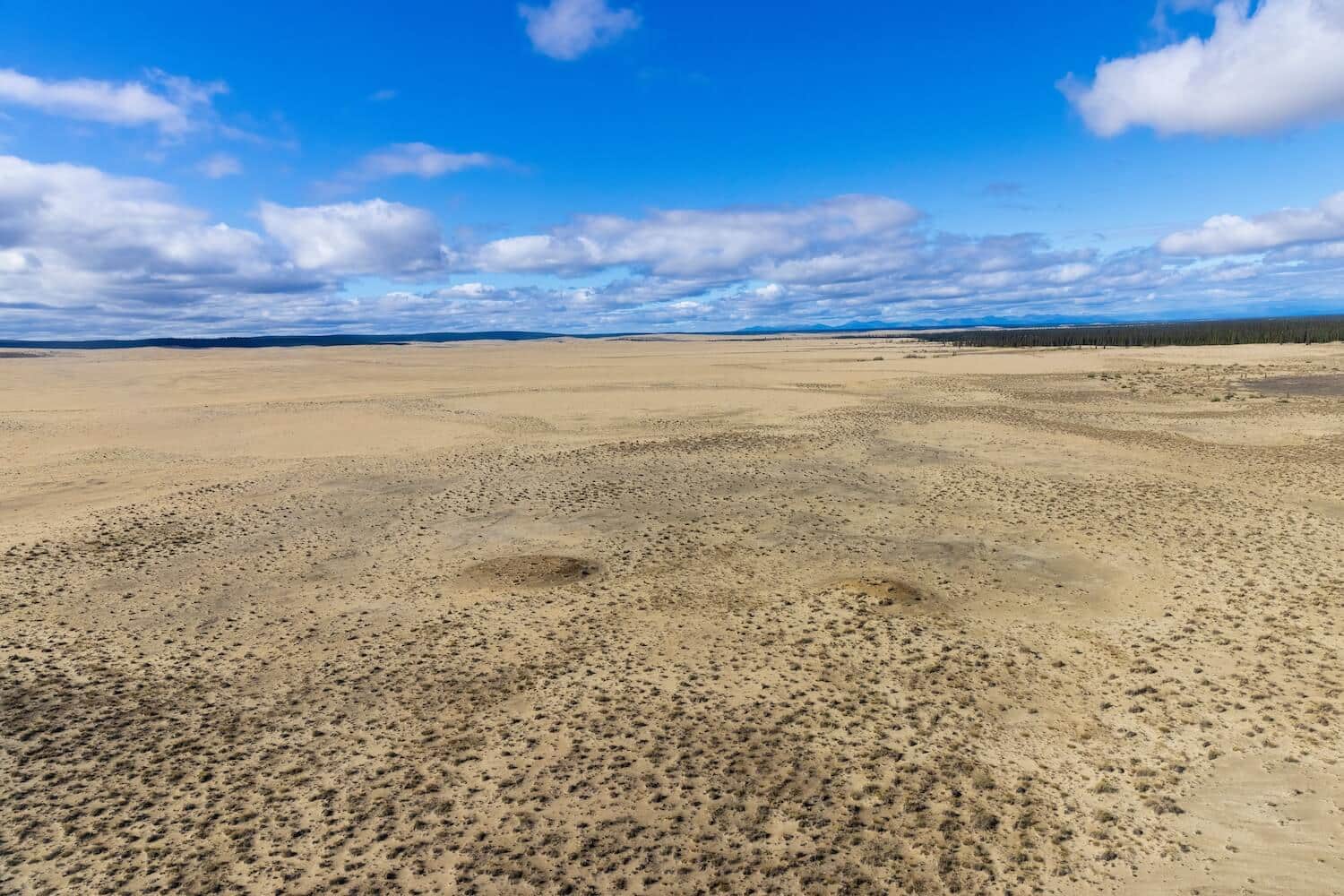 With three dune fields comprising more than 20,000 acres, the Great Kobuk Sand Dunes are the largest active Arctic dunes in North America. NASA actively studies them to learn more about the polar dunes on the planet of Mars. Bush planes on wheels can land right on the sand, and setting up a campsite here is a breeze. With any luck, visitors will see caribou migrate or a brown bear venture across the sand.
Giddings Cabin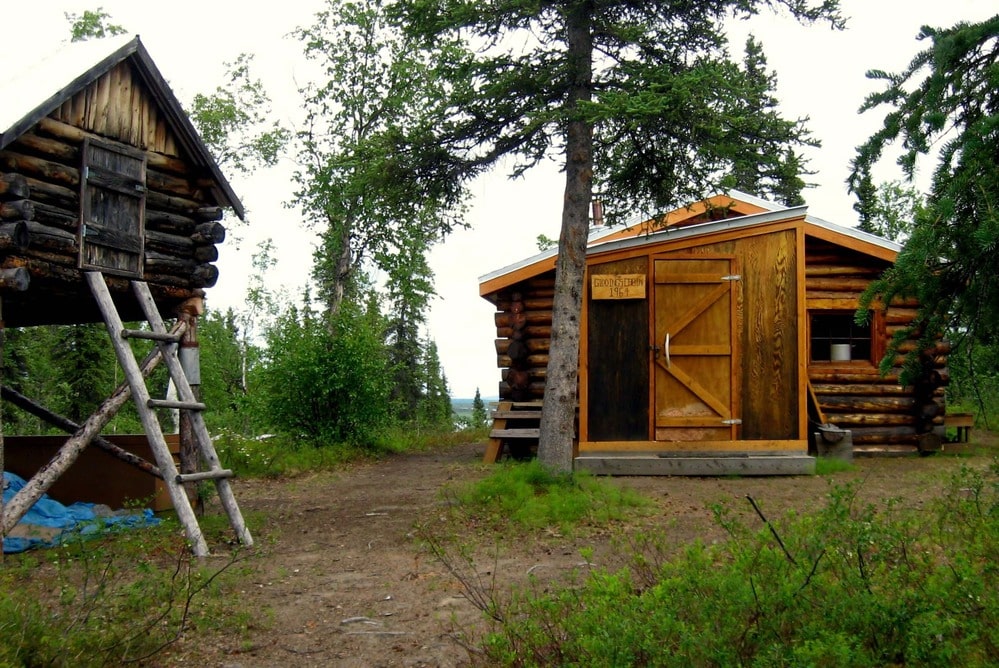 Visit this log cabin to see how archaeologist Lewis Giddings lived and explored this region for many years, discovering the ancient cultures who hunted at Onion Portage for over 10,000 years. The cabin is still occasionally occupied by scientific excavation groups but is not open to the public.
Things to Do in Kobuk Valley National Park
Here are some ideas for how to spend your time in one of the most remote and least visited national parks in the United States:
Flight-Seeing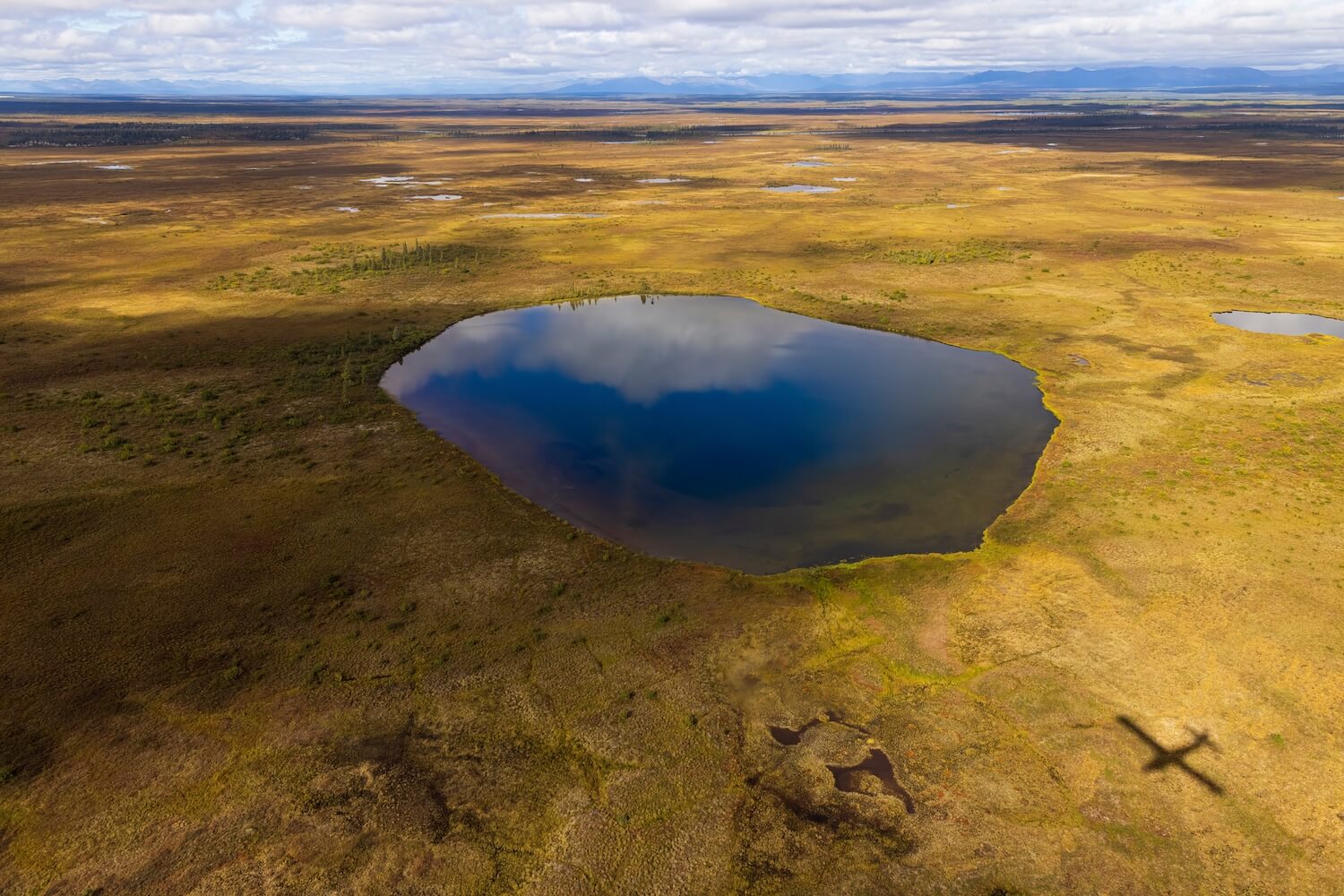 If you don't want to camp in the park, experiencing it from a bush plane is a great option. Most charter companies offer flights for up to four passengers, and you'll find flights out of Bettles and Kotzebue.
Wildlife viewing can also be excellent from the sky, as the park's animals are generally not concentrated in specific regions. Bring your camera or binoculars to capture lasting memories or get a closer look at the wildlife your pilot points out.
Hiking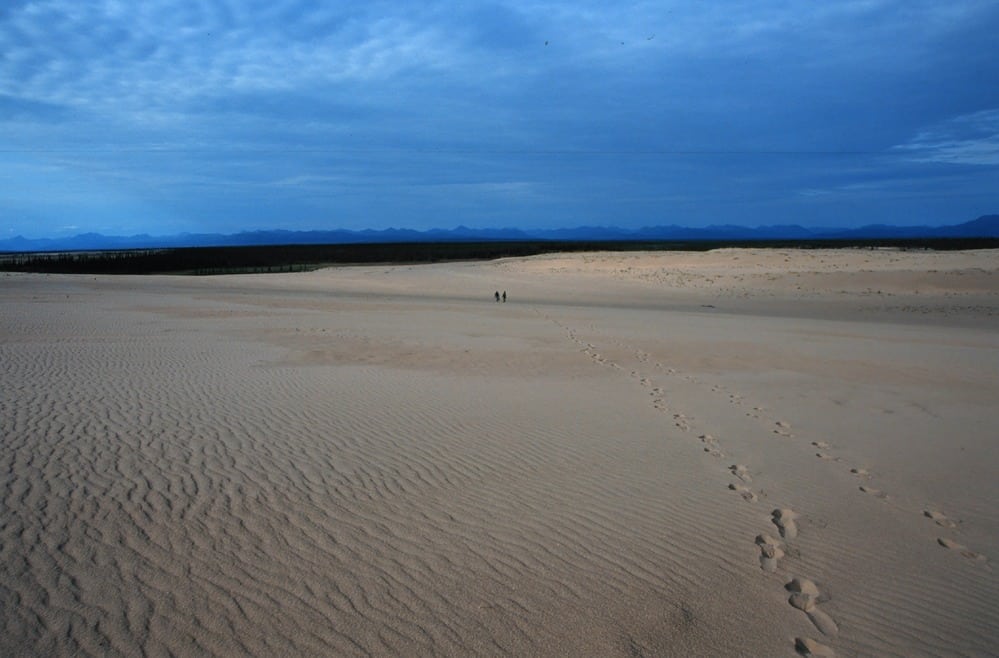 There are no marked trails within the park, but hikers can make their own way along rivers and streams, across dunes, through the boreal forest, and into the Baird and Waring Mountains. Good orienteering skills are necessary, especially on the dunes.
Canoeing and Kayaking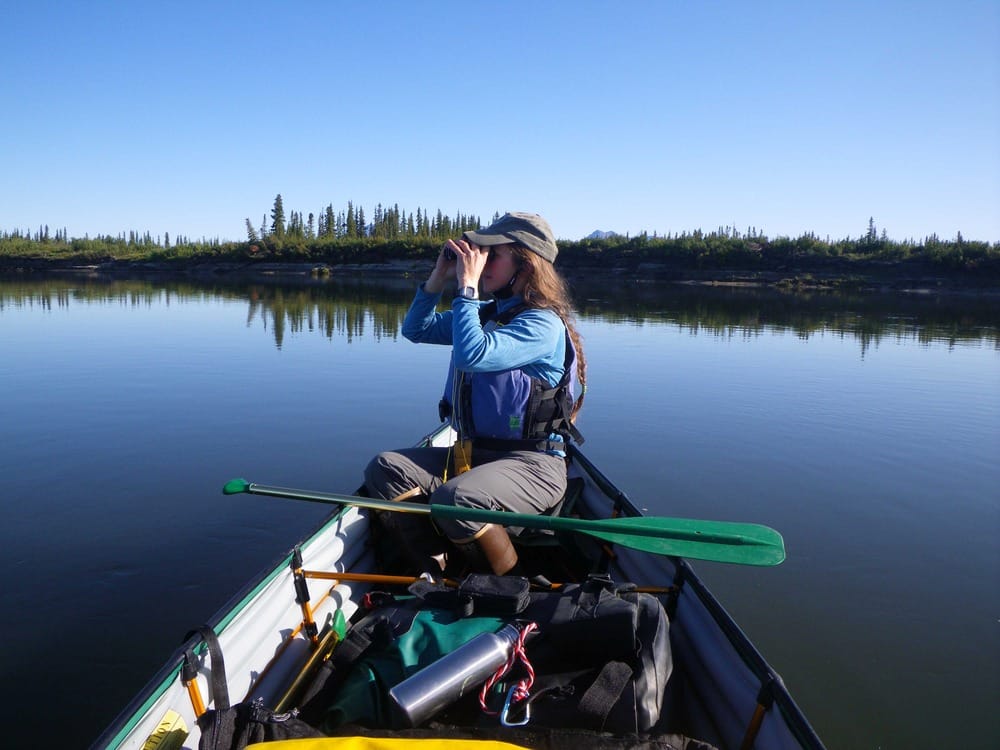 Collapsible kayaks and canoes are a great way to experience the Kobuk River, as the water is slow and shallow. Nearly 61 miles of the river flow through the park, and it is joined by the Salmon River, offering excellent boating and floating opportunities.
If you do plan on boating, consider bringing your fishing gear along. Sheefish, salmon, grayling, Dolly varden, and pike are commonly found in the park's rivers. A fishing license is required, and it's recommended to research Alaska fishing regulations to prepare.
What to Bring and How to Prepare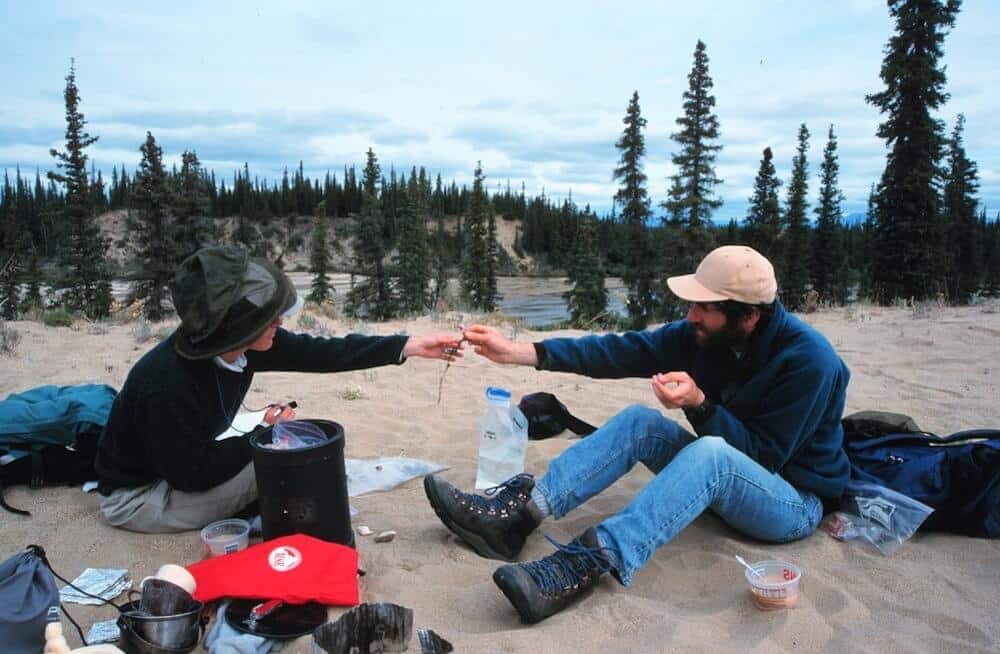 Use these additional tips to plan and prepare for your visit:
Check the National Park Service's website for more important safety information when planning your visit to Kobuk Valley.
Brief History of Kobuk Valley National Park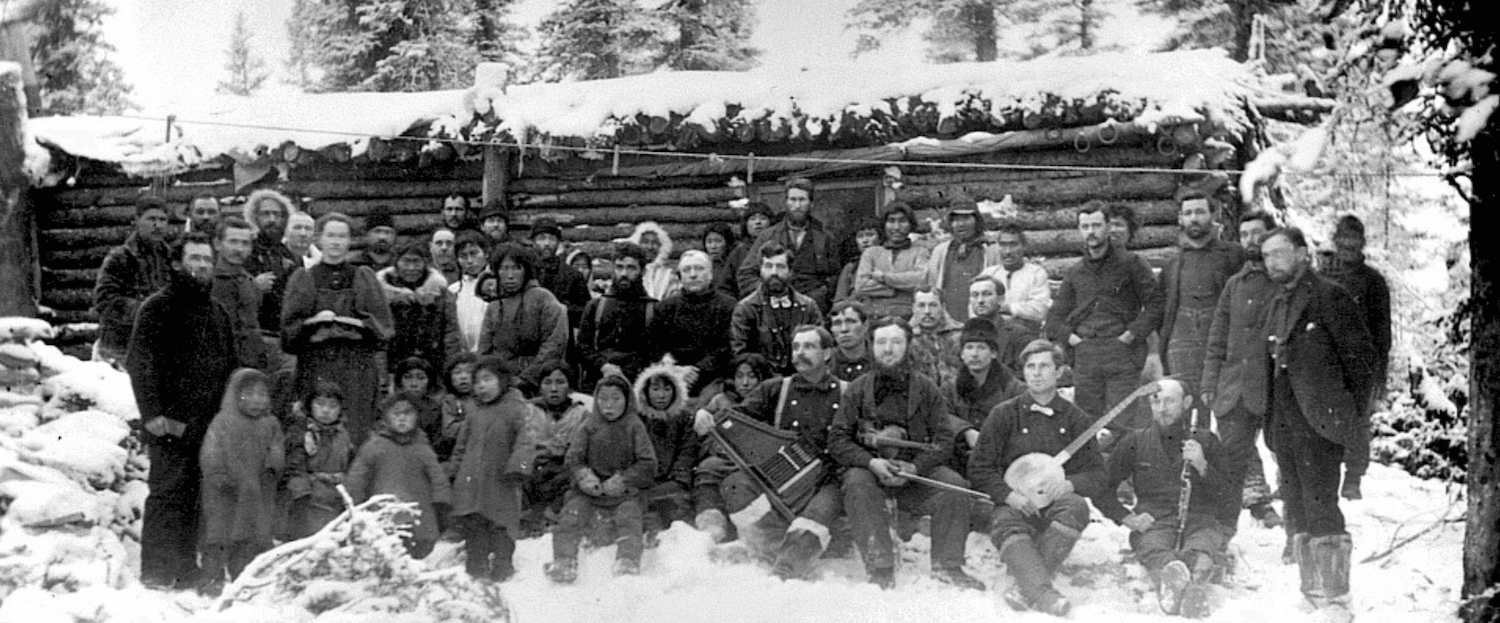 Although it didn't become a national park until December 1980, signs of man have been found at Onion Portage in Kobuk Valley National Park dating back over 10,000 years. In fact, nine different cultures have hunted or resided in the area over that time, which is amazing considering the climate within the Arctic Circle.
It is easy to see why they selected this portion of the park to inhabit. Annually, 250,000 caribou that make up the Western Arctic Caribou Herd migrate through Kobuk Valley, swimming the river at Onion Portage on spring and fall migrations. This is where hunting is easiest, as the animals are slowed by the water passage.
The land is encircled by mountain ranges but has the Arctic's largest deposits of sand, with three different dune fields that continue to grow, constantly on the move. Consistent moisture almost every month of the year ensures a wide variety of plant life, including peat bogs that can be spotted smoking after intense lightning storms.
Wildlife like grizzly bears, moose, wolves, and Dall sheep wander the countryside, at home in this massive land of tundra, forest, and peaks.
---
Plan your next trip to the national parks in an RV. Rent an RV, trade-in your RV, or buy a new or used RV and start traveling for less than $5 a day.
Have you visited Kobuk Valley National Park? Share your tips and experience in the comments below.