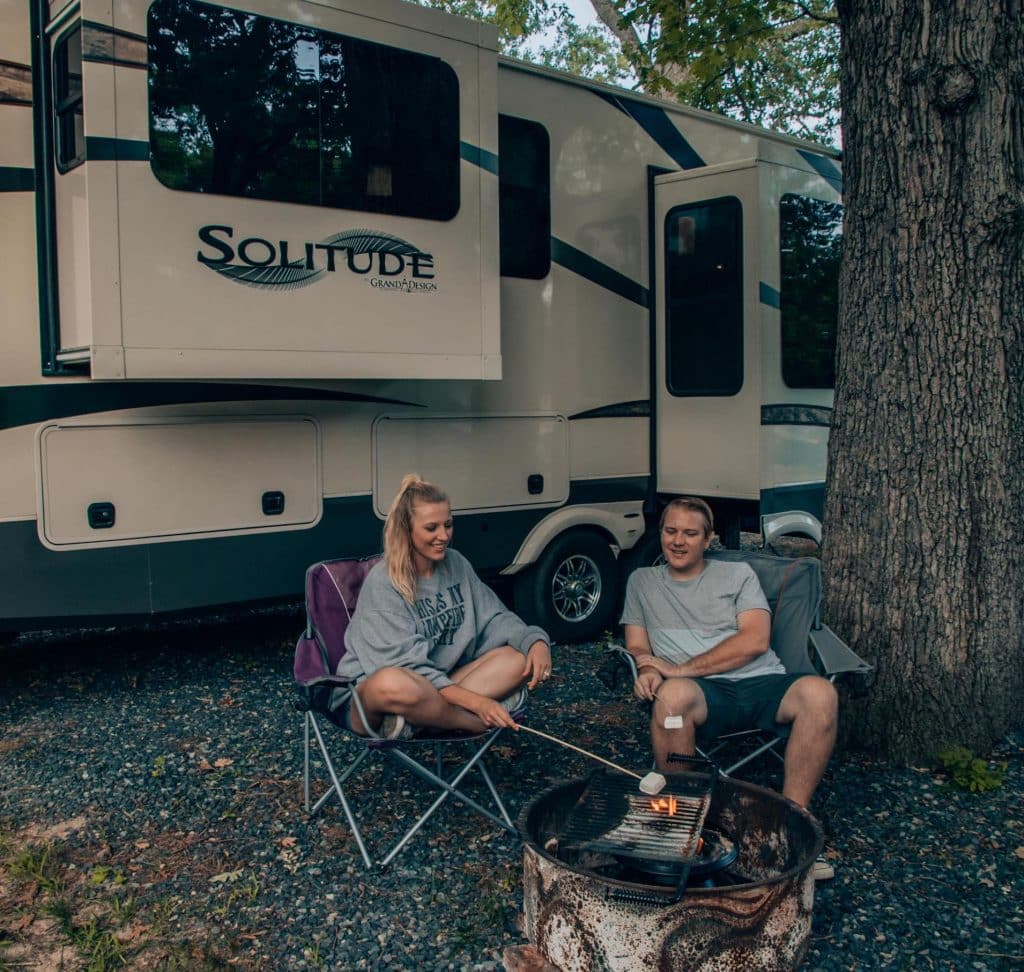 Rae and Jason Miller have been RVing full-time since July 2017. They travel with their dog, Carmen in a 42′ fifth-wheel and share their adventures across social media.
They've also unintentionally become the faces of "beginner RV mistakes" on YouTube by showcasing the many errors they made on the road. They're transparent with their mistakes because they want to help future RVers avoid similar headaches and show the not-so-glamorous side of RV life.
They just released over 70 pages worth of downloadable checklists and worksheets to help others along their journey as well!
You can follow their adventures (and mistakes) on their blog and YouTube channel.
** Subscribe to Stories from the Road on iTunes, Spotify, or Google Play **
3:56 – Starting their RV Life
6:34 – Becoming the RV mistake couple
11:40 – Helping people new to the community
16:45 – Generating income on the road
22:40 – New friends on the road
24:31 – Favorite Destinations
27:02 – Switching Lifestyles