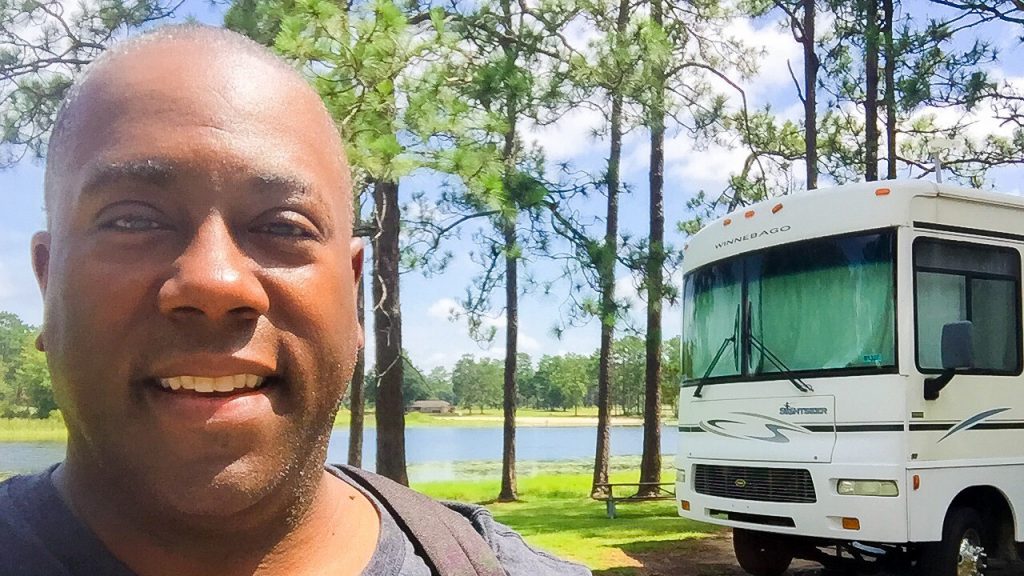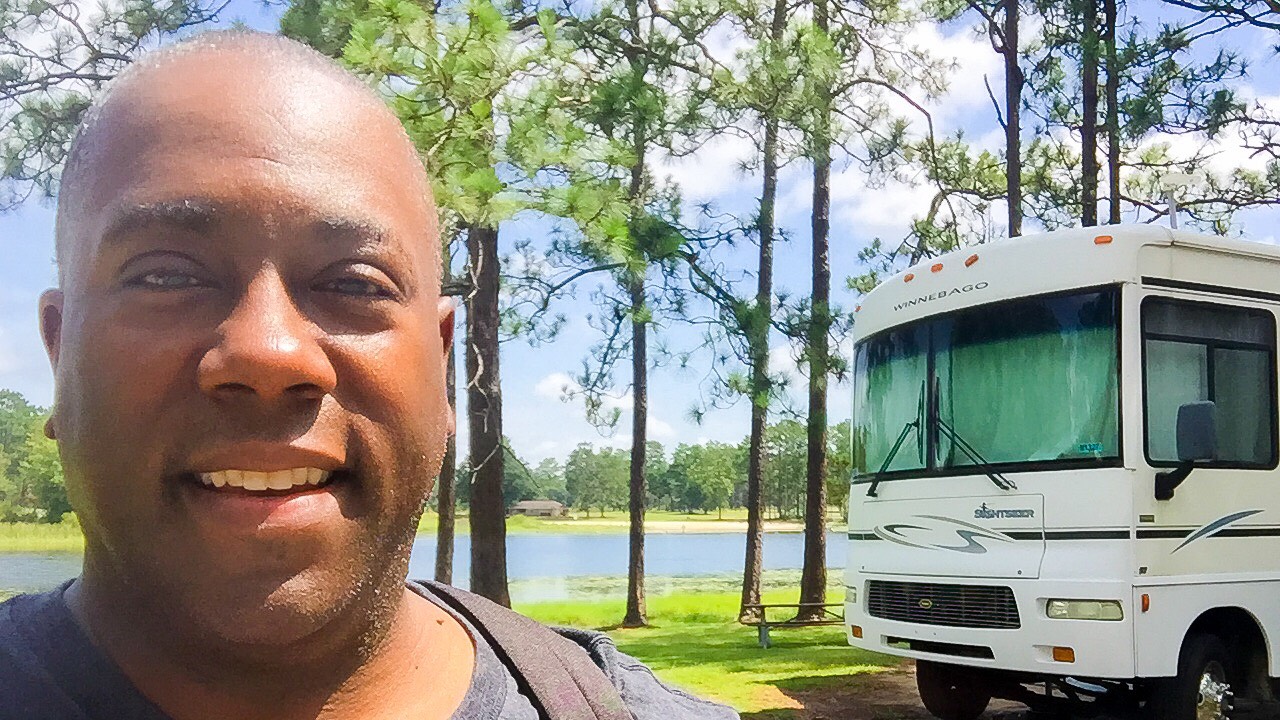 We're bringing back the RV Jedeye!
David Lee got his nickname for his love of all things Star Wars (with the exception of Episodes 1-3) and his new-found love of RVing.
As a solo traveler, he's made a commitment to get out on the road twice a month—a true "Weekend Warrior."
The reason why he's sharing his journey—to pay it forward. "I watched a lot of videos when I was thinking about getting my RV and renovating it, so I wanted to share and in a way say thanks to all those who came before me."
You can follow his travels on YouTube and Instagram.
** Subscribe to Stories from the Road on iTunes, Spotify, or Google Play **
Some topics we covered this time around:
3:11 – RV Safety during hurricane season
11:49 – Changing RV style
16:02 – Getting by with a little help from your friends.
22:30 – Work/RV Life Balance
26:20 – RV Jedeye-approved meals and recipes
30:30 – Coffee talk