Stories From The Road
A Weekly RV Community Podcast
Love getting the RV out for weekends and getaways? Dream of being a professional nomad? In Stories from the Road, host Sam Nuerminger chats with everyone from weekend warriors to full-timers about what drew them to the road, the challenges they face, and what keeps them going year after year.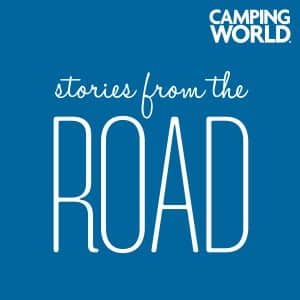 Stories From The Road
A Weekly RV Community Podcast
Love getting the RV out for weekends and getaways? Dream of being a professional nomad? In Stories from the Road, host Sam Nuerminger chats with everyone from weekend warriors to full-timers about what drew them to the road, the challenges they face, and what keeps them going year after year.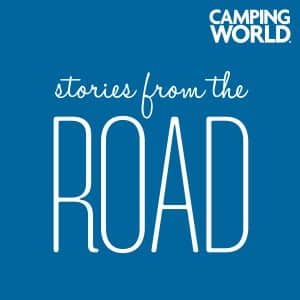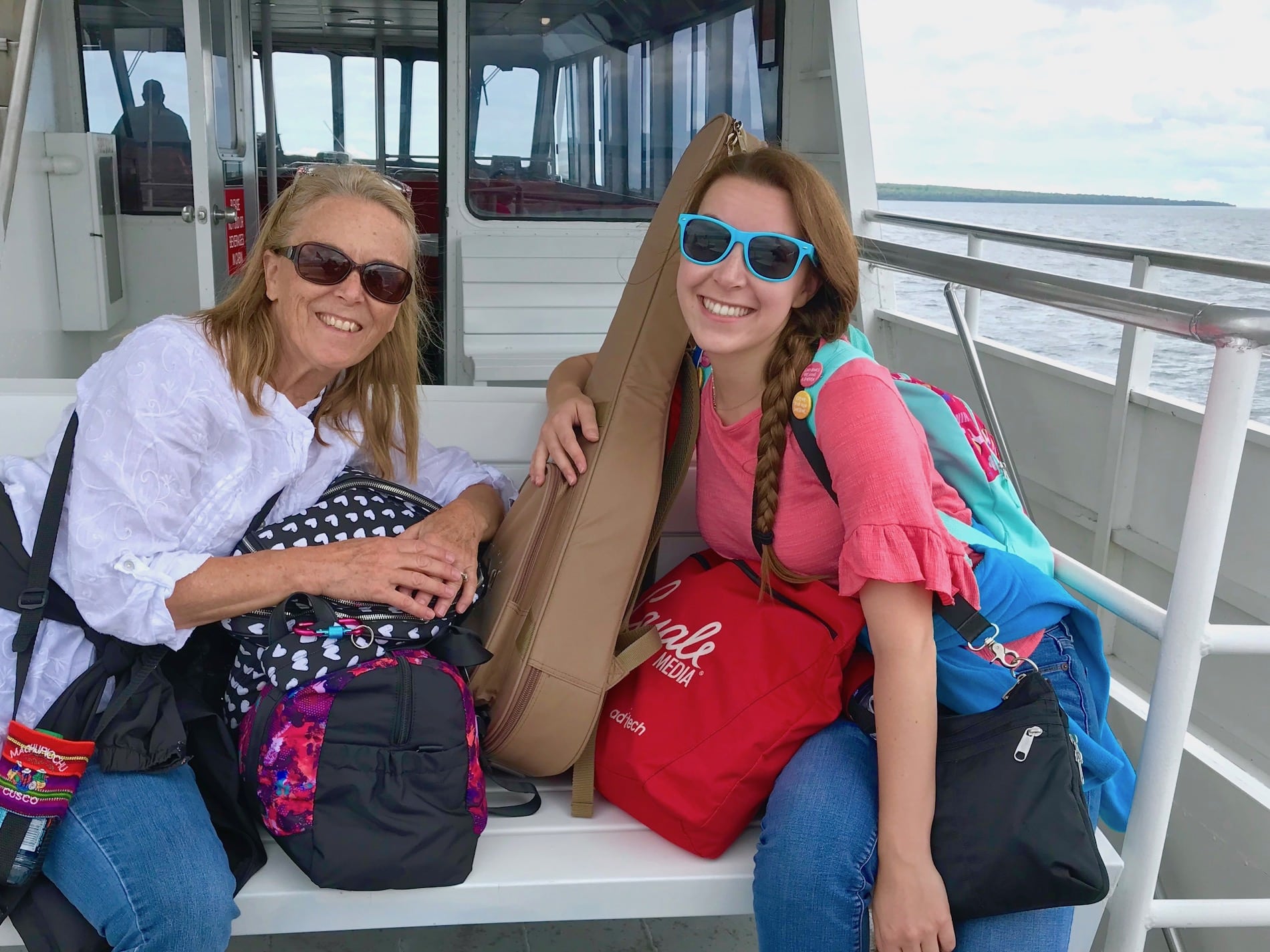 SftR 073: An Epic Mother-Daughter Road Trip to Remember
You've heard Kelsey Henry talk about growing up roadschooled in an RV. Now, we're bringing Kelsey back on the podcast, plus another special guest… her mom! Sam chats with Kelsey and Christy Henry about mother-daughter bonds and road trips as they travel in Kelsey's Honda CR-V for a month!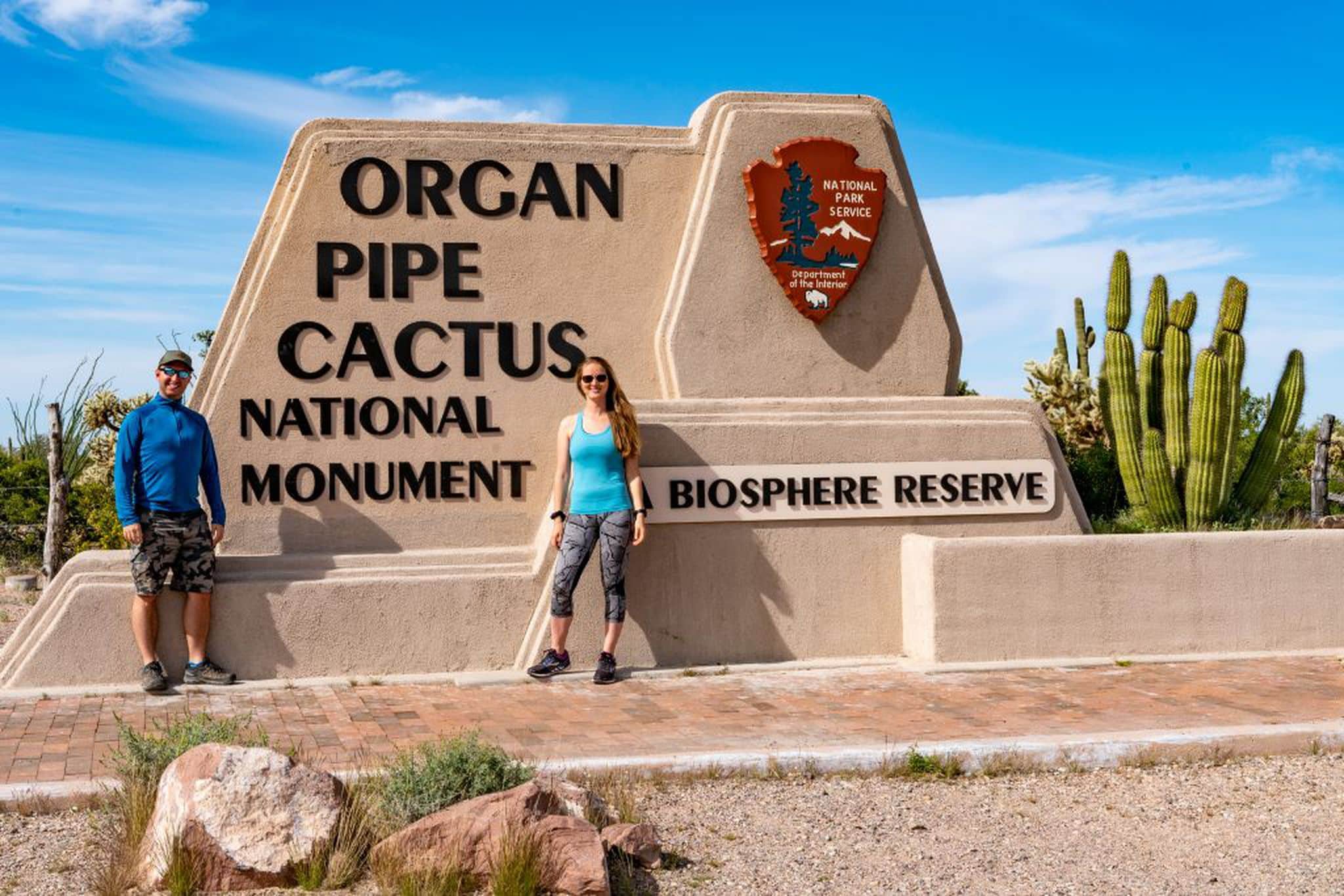 SftR 072: Exploring All 400+ National Park Units in the US with Adventurous Way
Matt and Diana, both European immigrants, took their first trip together in Yosemite where they fell in love with each other and the National Parks. After two years of planning, they quit their Silicon Valley tech jobs in July of 2018 and moved into an RV to hit the road full time. Now, they are on a quest to visit all 419 National Parks!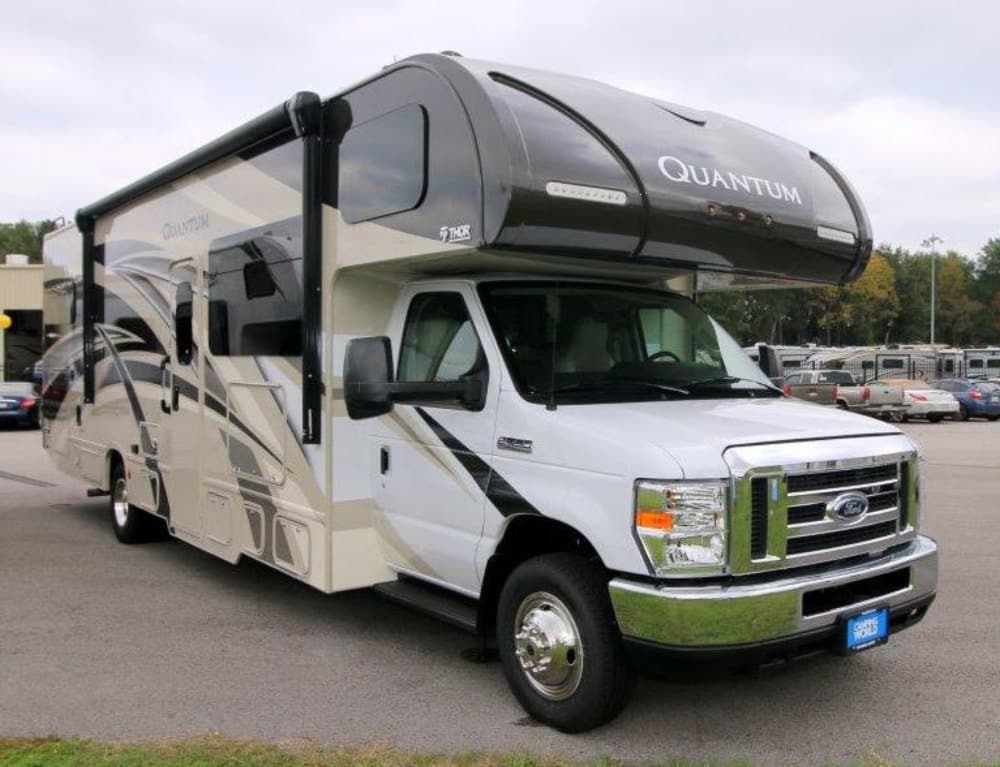 SftR 071: What Type of RV Should You Buy?
In this episode, Sam brings Ian Baker back on the podcast to chat about various types of RVs and answer the most important question… "What type of RV should you buy?". Tune in to hear the difference between the classes of motorhomes and the pros and cons of towables vs. non-towables. Plus, learn what to look for in used or new RVs!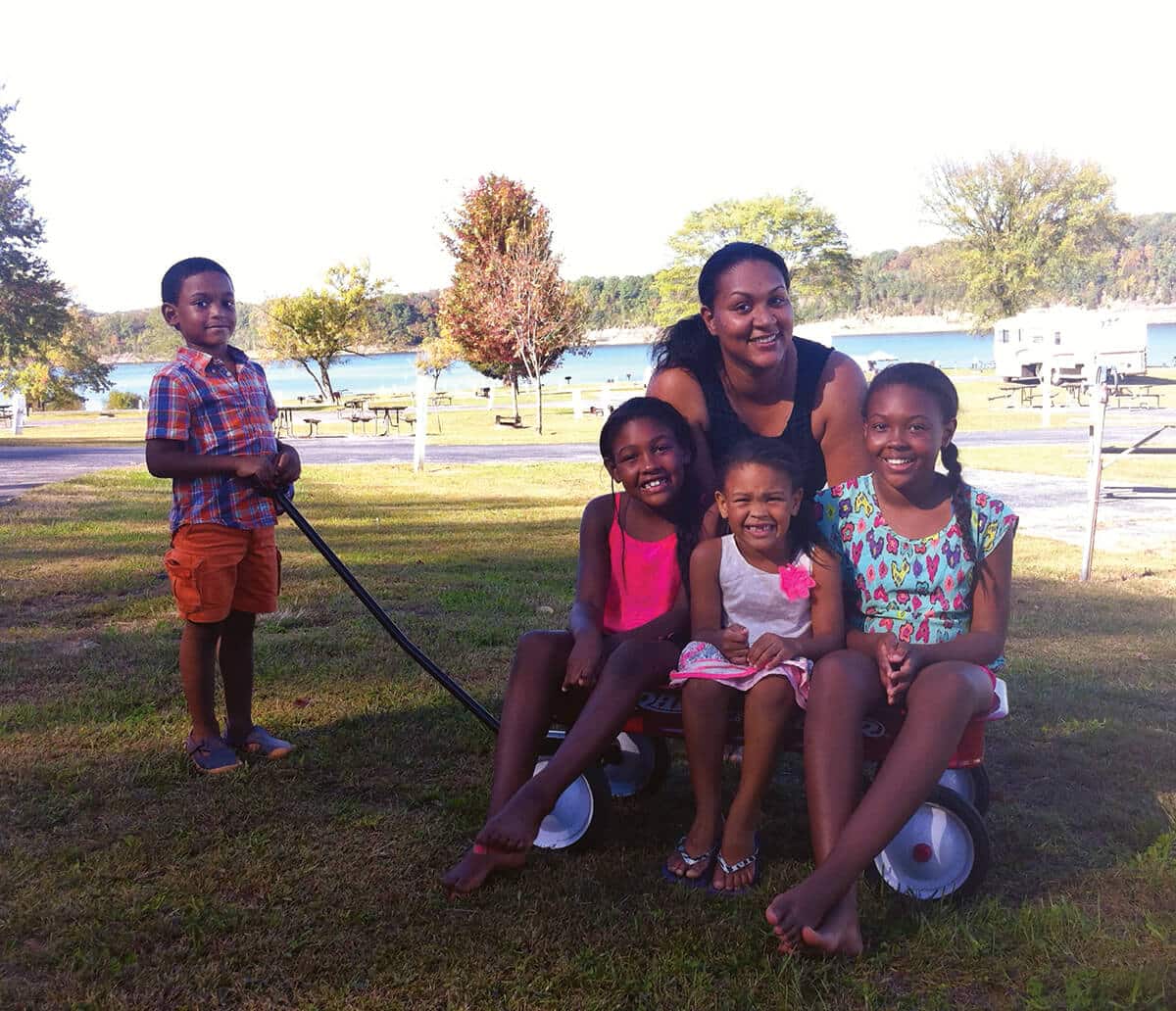 SftR 070: Learn How to Make Money and RV with Live Camp Work
In this episode, Sam interviews Sharee Collier, the founder of www.LiveCampWork.com, an online website delivering information and resources on jobs for RVers and making money while you travel. She's the author of the best-selling book, Live Camp Work: Make Money & RV Full-time, the host of the Live Camp Work Podcast, and a full-time RV traveler with her husband and 4 kids. Sharee is also the host of the upcoming Make Money and RV Virtual Summit!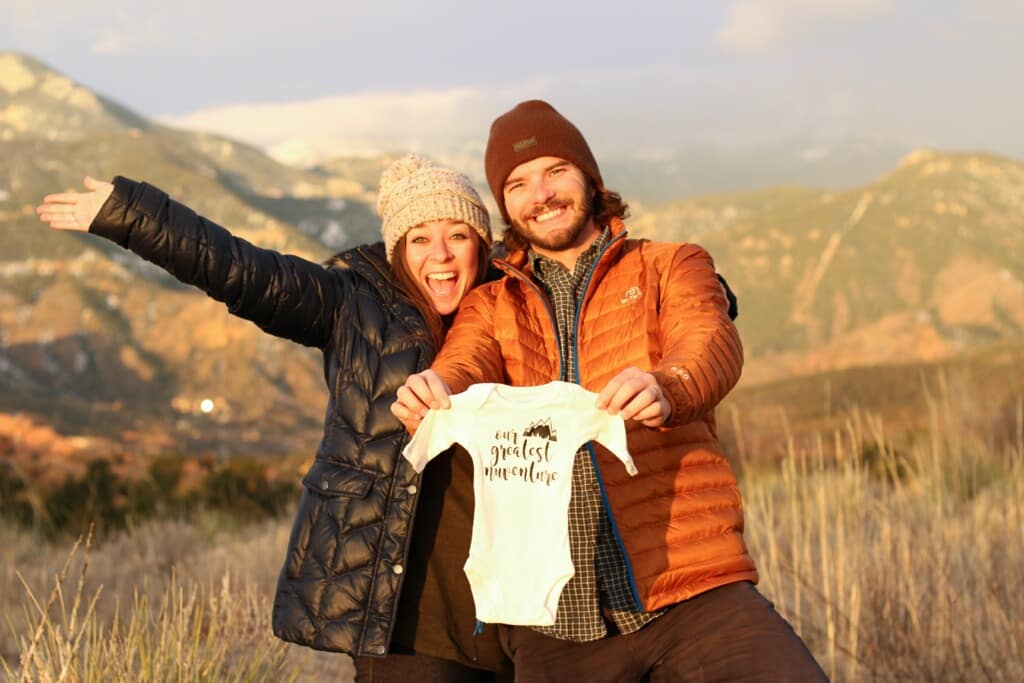 SftR 069: Preparing to Travel with a Baby with Lindsey Nubern
We brought back Lindsey Nubern from Nuventure Travels! She's been on the podcast twice before, talking about RVing in New Zealand and part-time travel with a home base. This time, she's on the podcast to talk about their latest new venture… preparing to travel with a baby!
In this episode, Sam talks to Lindsey about traveling during pregnancy, future travel plans, and their new project for travelers called Nomad Collab.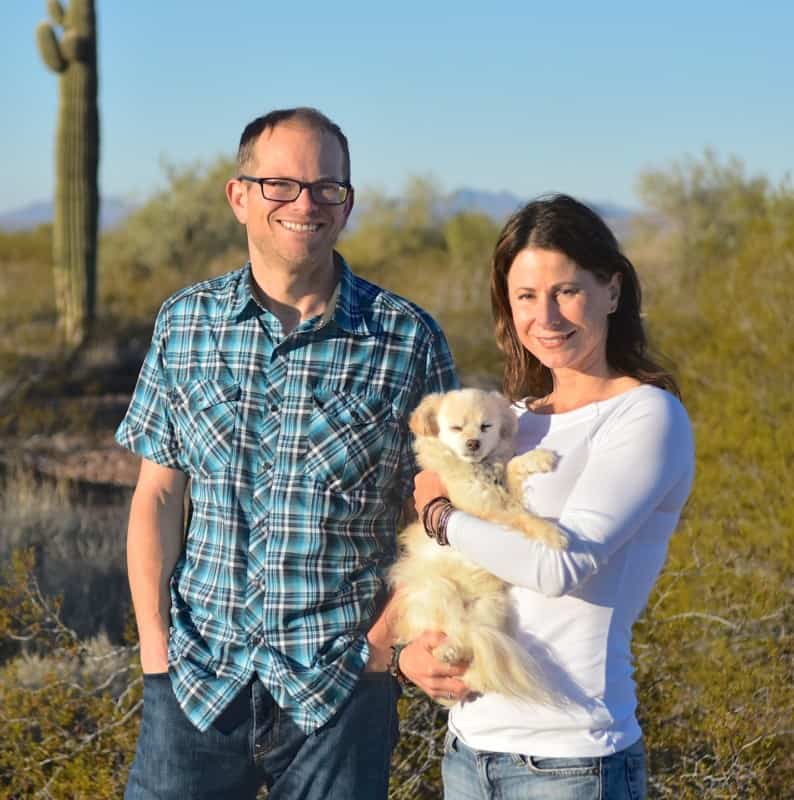 SftR 068: Everything You Need to Know About Boondocking with Camp Addict
On this Stories from the Road episode, Sam talks to Marshall Wendler and Kelly Beasley, the co-founders of Camp Addict. As exclusive boondockers, they've both learned a thing or two about dry camping in an RV without hookups. In this interview, they share all of their tips and resources so you can learn everything you need to know about boondocking.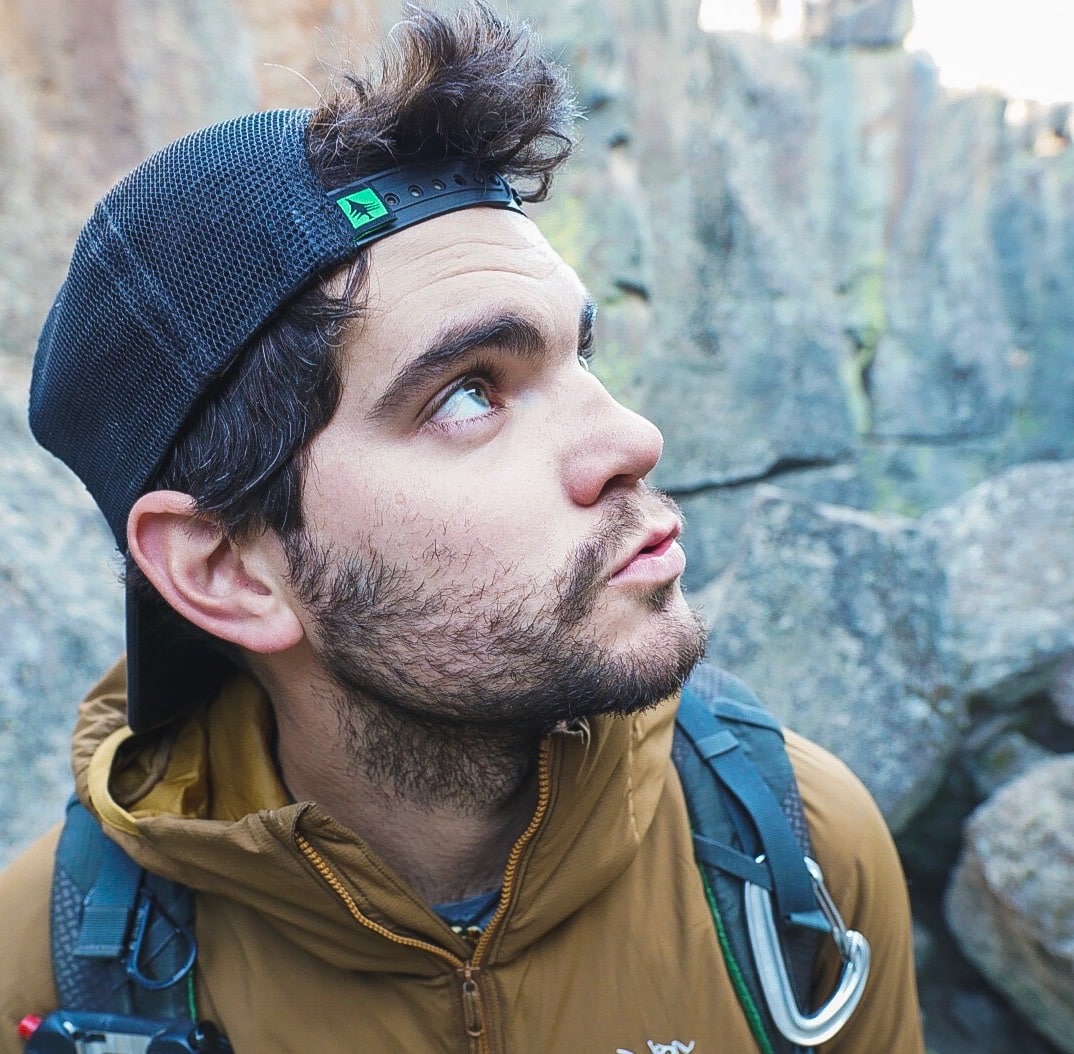 SftR 067: Adventure Lifestyle Since 2001 with Austin White
Austin White is a photographer, videographer, climber, surfer, snowboarder, avid hiker, and dirt road explorer. He has also been living the adventure lifestyle since 2001 when his family hit the road in an RV and became the BareNakedFamily. In this interview, Sam chats with Austin about his childhood on the road, how it has influenced his life and photography career, and his advice for other traveling families.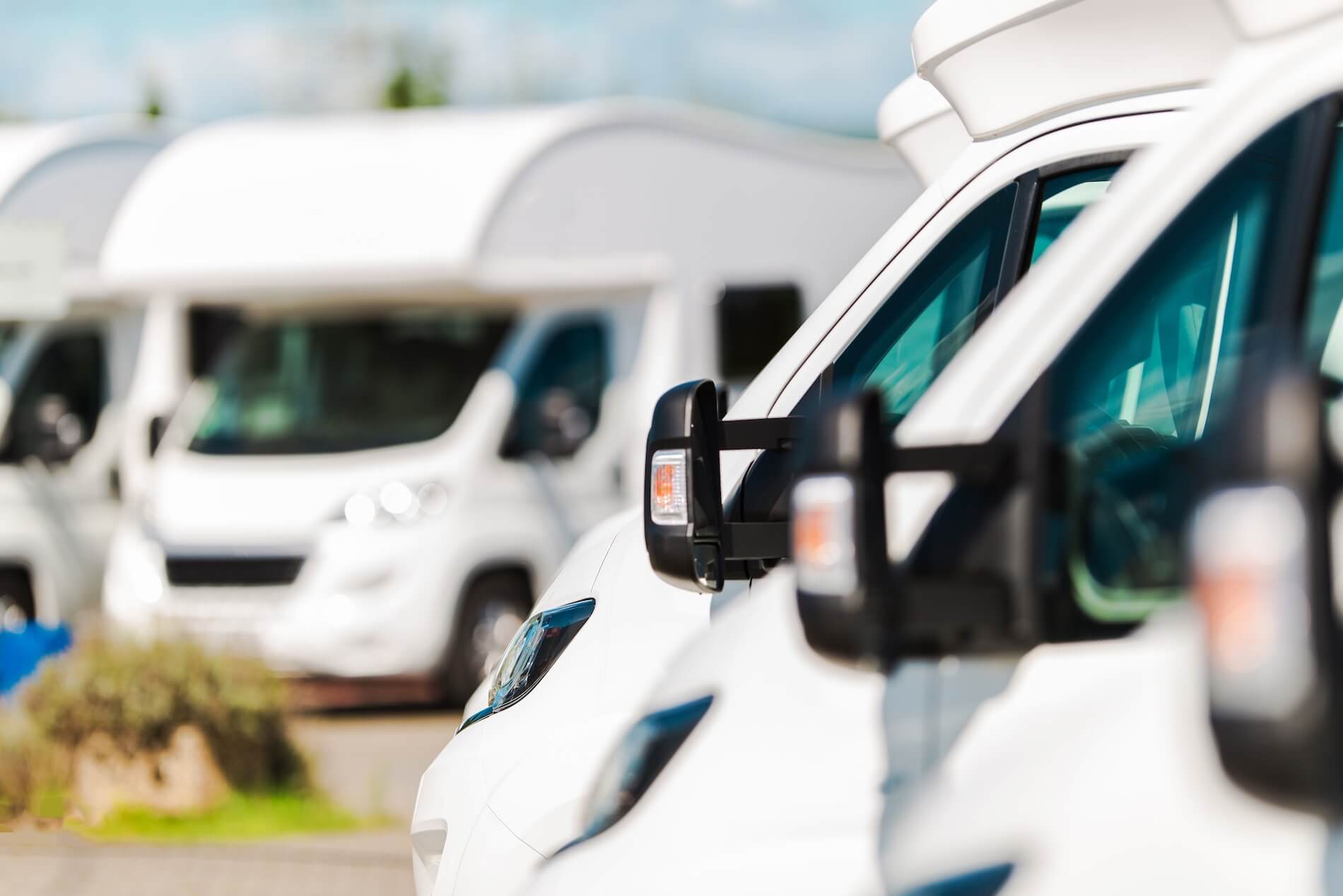 SftR 066: Camping Conversations - RV Trends with Sam and Kelsey
Sam and Kelsey talk RV trends in this camping conversations episode! Hear the latest on updates in the RV industry, such as lighter RV interiors and the growing popularity of small RVs. Plus, hear about Instagram worthy camping trips, and Kelsey's experience growing up in different types of RVs. They even share each of their dream RV models and why certain RVs are better than others, depending on your camping style.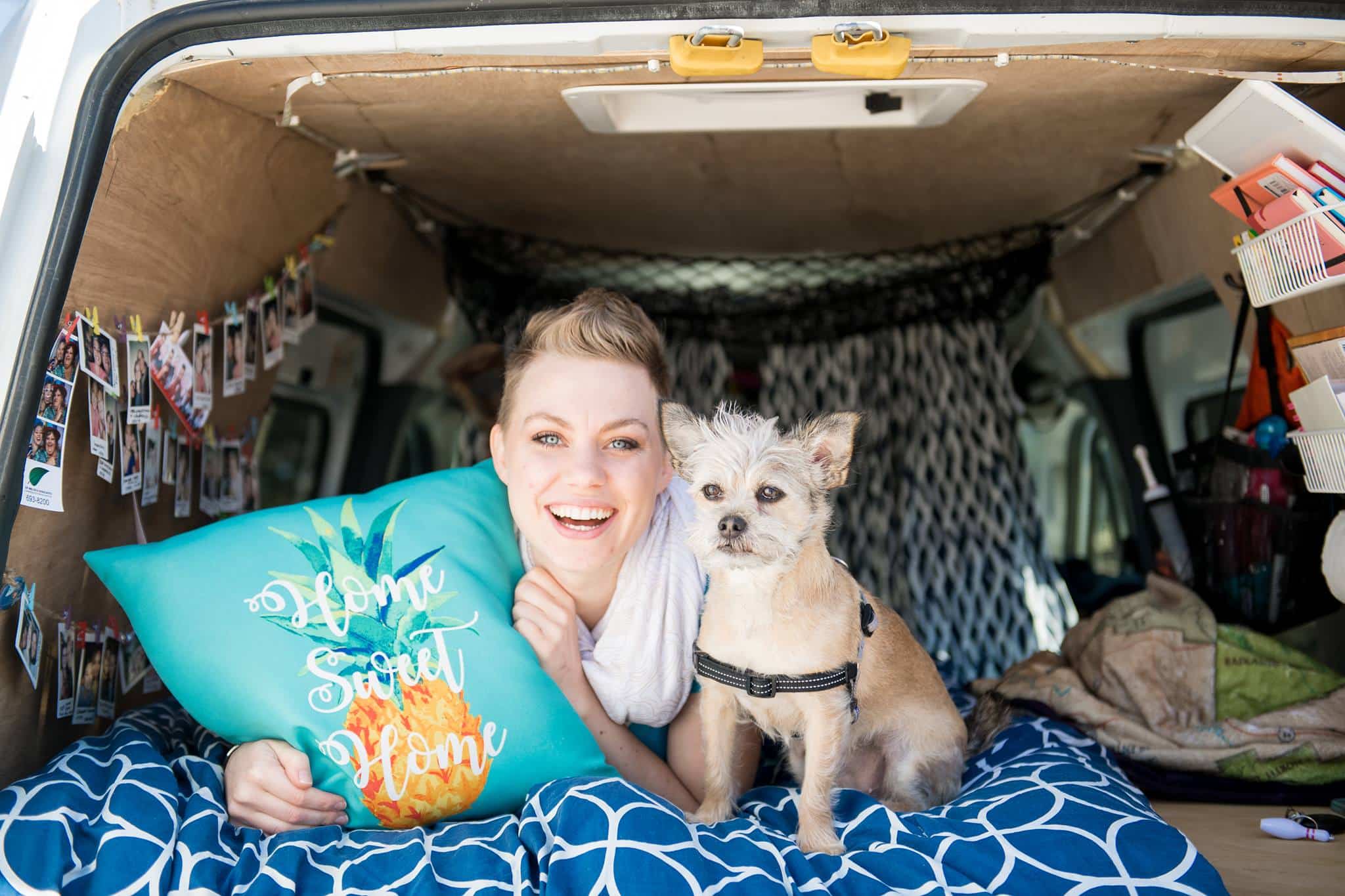 SftR 065: Van Life and National Parks with Summer Slevin
Sam talks to Summer Slevin about van life, mental health on the road, and how her passion for National Parks helped her fall back in love with America.
When Summer isn't traveling around the country in a van, she is creating episodes of her Nat Park Stories Podcast, making videos for her YouTube channel Real Life Van Life, and teaching entrepreneurs how to find, hire, and onboard the perfect virtual assistant!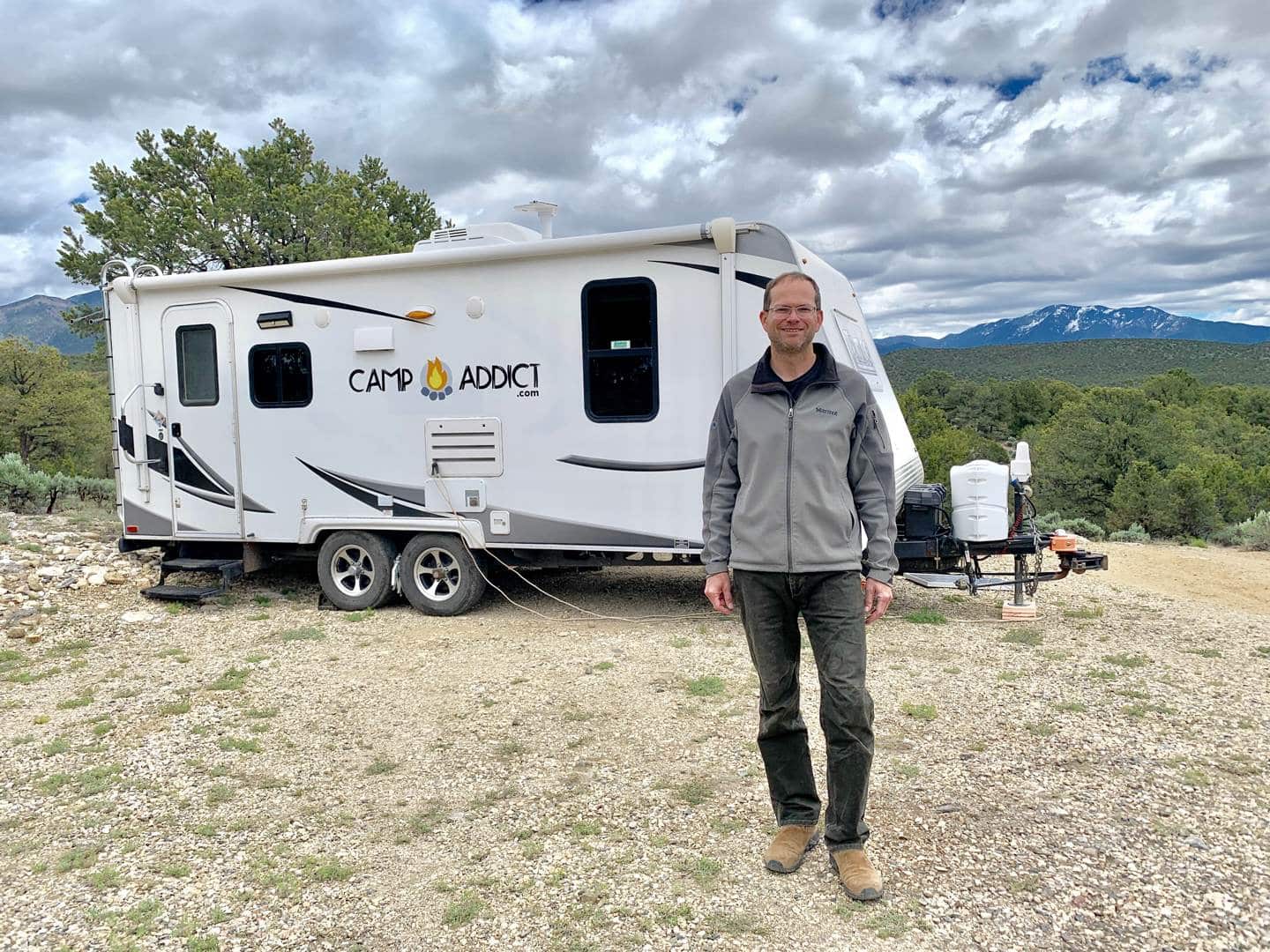 SftR 064: Caravanning as a Solo Traveler with Marshall Wendler from Camp Addict
Marshall Wendler has been full-time RVing since April of 2014 in his Lance travel trailer. Having felt the nomadic pull for most of his adult life, he decided to act on it after finding himself widowed in his early 40's. Marshall shares his love of the RVing lifestyle through Camp Addict, an RV product education website.
In this episode, Sam chats with Marshall about moochdocking, caravanning as a solo traveler, and running a business on the road.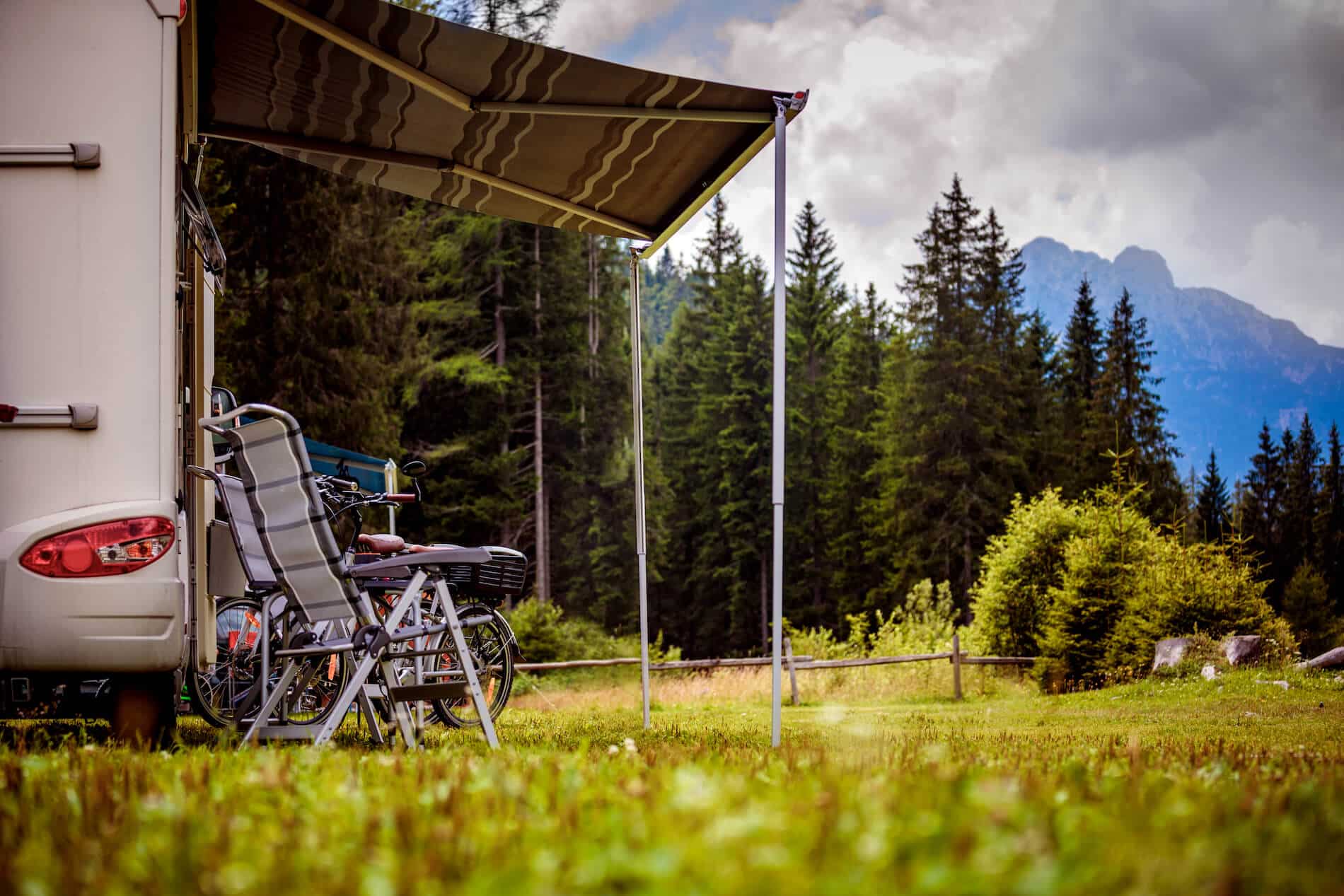 SftR 063: Campground Conversations - Summer Plans with Sam and Kelsey
In this episode, Sam and Kelsey talk about recent travels, upcoming summer travel plans, Sam's love of RVing and tent camping, and Kelsey's upcoming book about growing up roadschooled.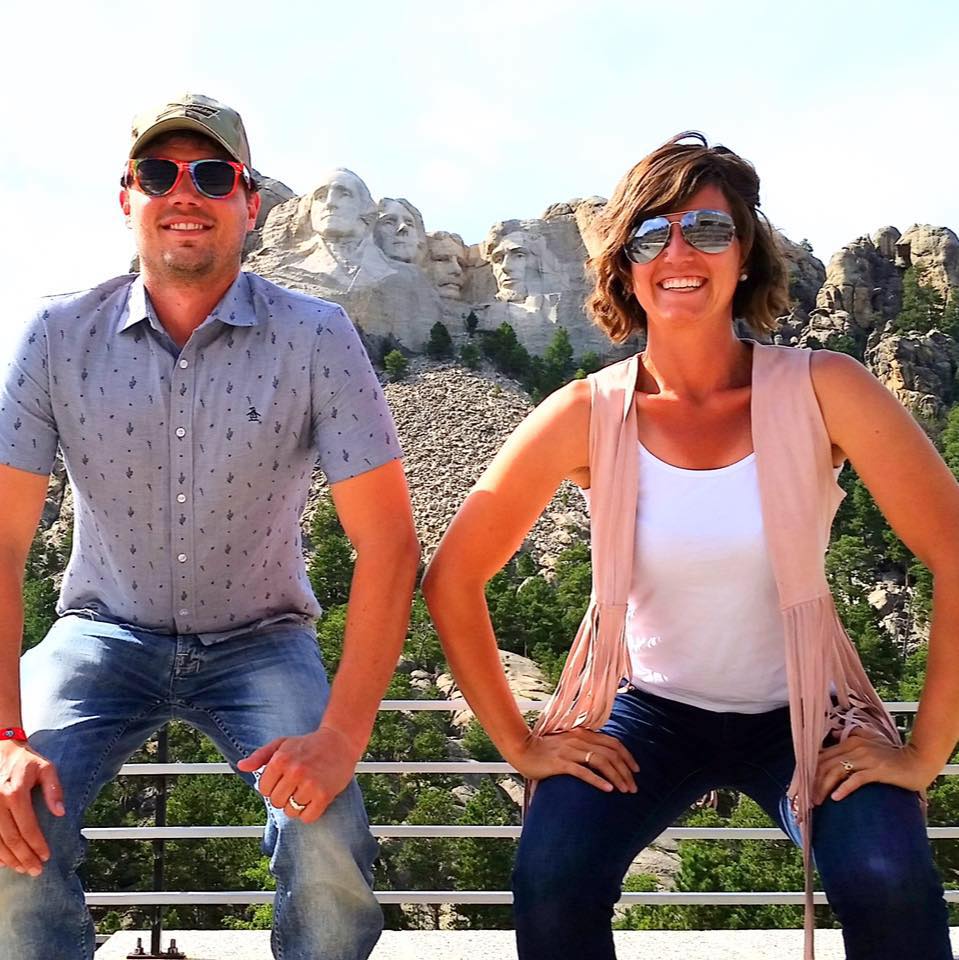 SftR 062: RV Culture, BLM Lands, and Running an Airbnb Glamping Business with OutofNorm.al
Josh and Brittain are the husband+wife duo behind OutofNorm.al – where their mantra is life, unwasted. The two of them have been galavanting all over the country in an '88 Airstream for the past 2.5 years…and counting. They seek out small towns, BLM lands and the next vintage camper they can renovate for their AirBNB glamping business.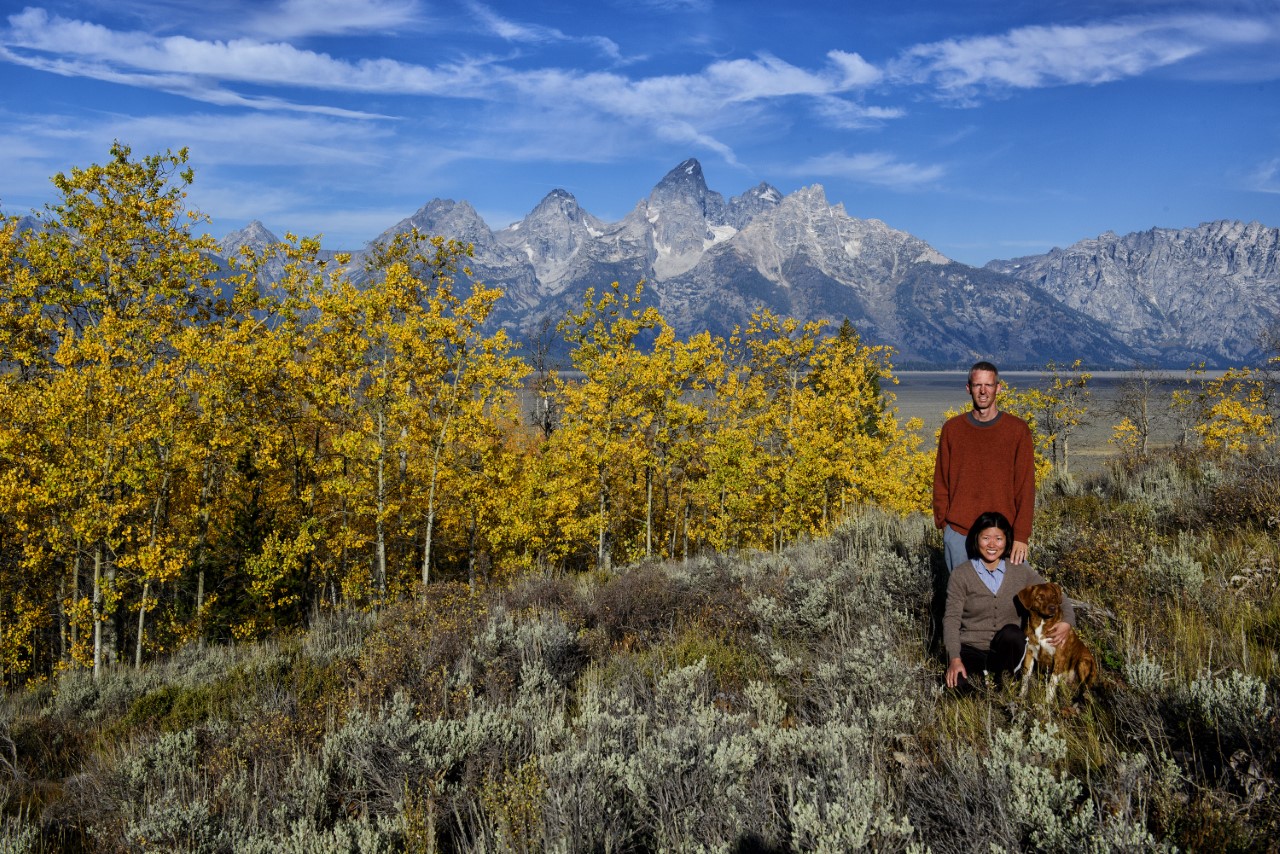 SftR 061: Camping and RVing in Mexico with Vango Photos
Jorn and Hannah Vangoidtsenhoven from Vango Photos work as a freelance duo on the road, sharing their stories and wildlife photographs in books and magazines as they travel through the US, Mexico, and Central America. They've traveled by Airstream, truck camper, and now a Casita trailer.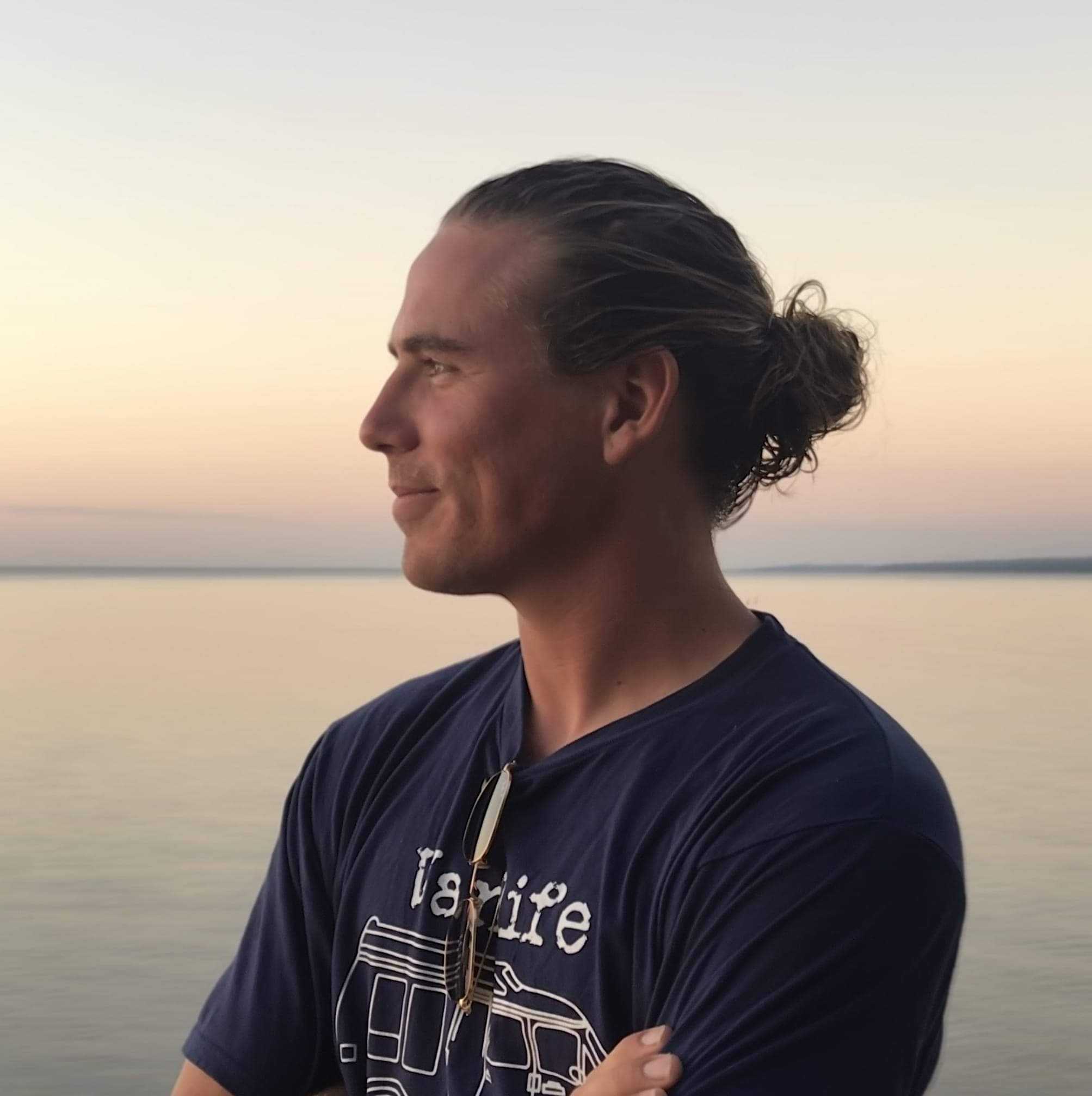 SftR 060: Adventures in Sailing and Van Life with Wade Barrett
In this episode, Sam interviews Wade Barrett, a sailor and van lifer from Alabama. They recorded this interview in the parking lot of the RV Entrepreneur Summit, while hanging out inside of Wade's amazing renovated van!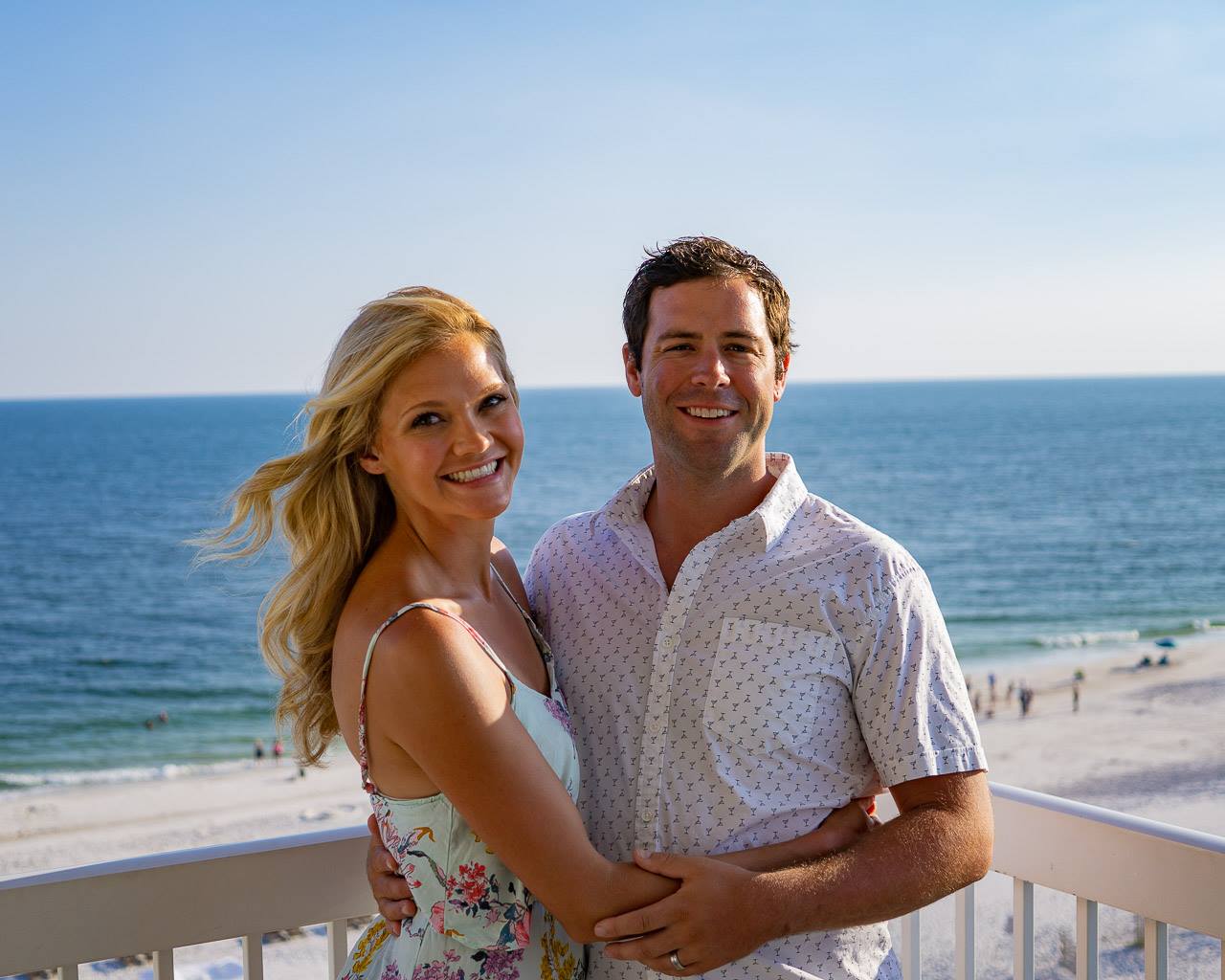 SftR 059: Create Bucket List Experiences with Follow Your Detour
In this episode, Sam catches up with Dan and Lindsay from Follow Your Detour, who have been up to A LOT! Between launching the Happy Camper Bucket List show with Camping World, Lindsay's new book "Follow Your Detour", and co-founding a new project called Nomad Collab, Dan and Lindsay have much to share with us. Tune in to hear about their favorite bucket list experiences and the inspiration behind Lindsay's new book.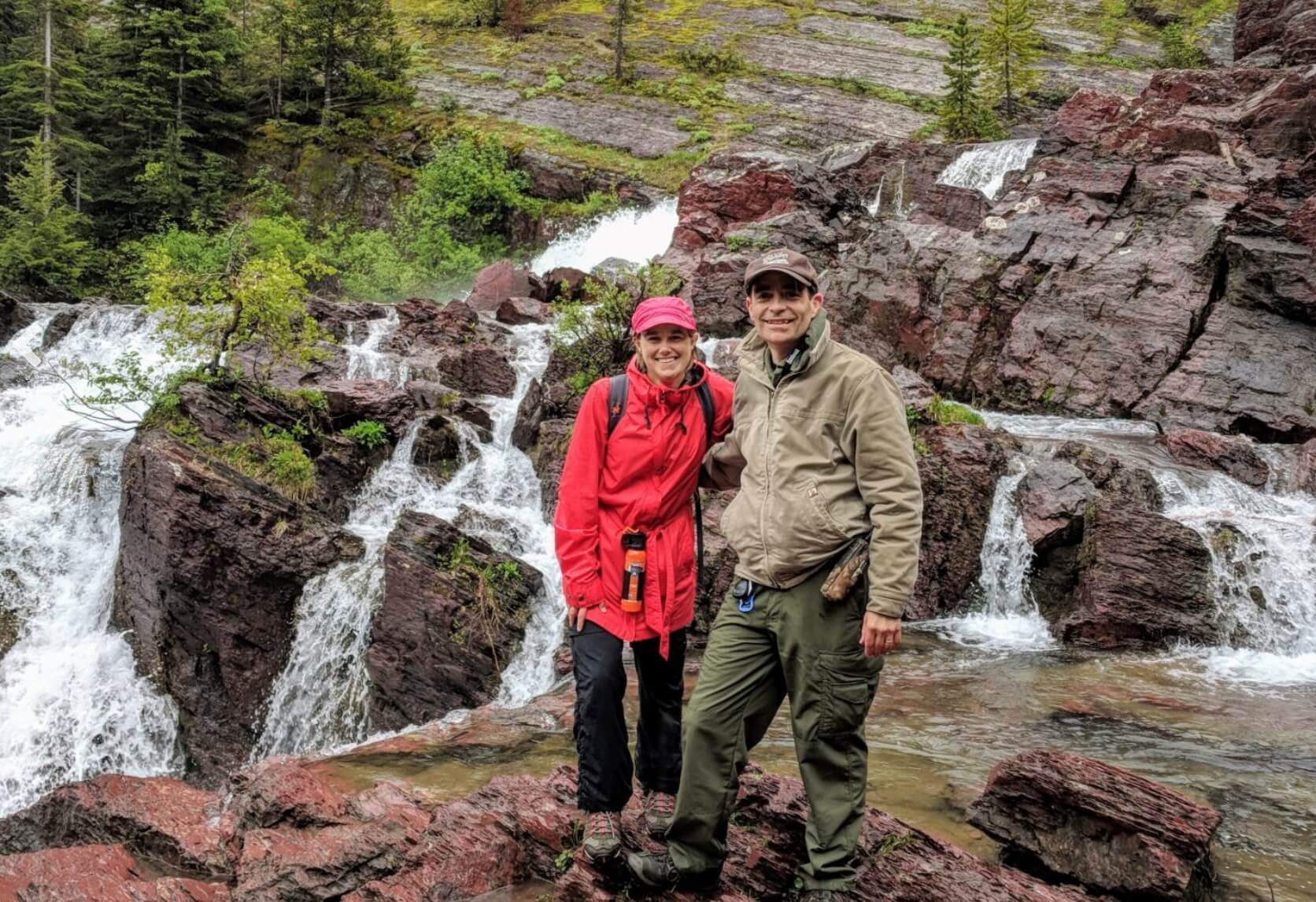 SftR 058: Hike, Camp, and Boldly Go with the Trekers
Ari and Jessi from Trekers.org are on a mission to hike, camp, and boldly go on adventures in their Class B Roadtrek RV. In this interview, Sam chats with Ari and Jessi at The RV Entrepreneur Summit. You'll hear about their learnings from the event, Jessi's epic Simon Says win during the conference, and their current plans to visit all of the state parks in Michigan.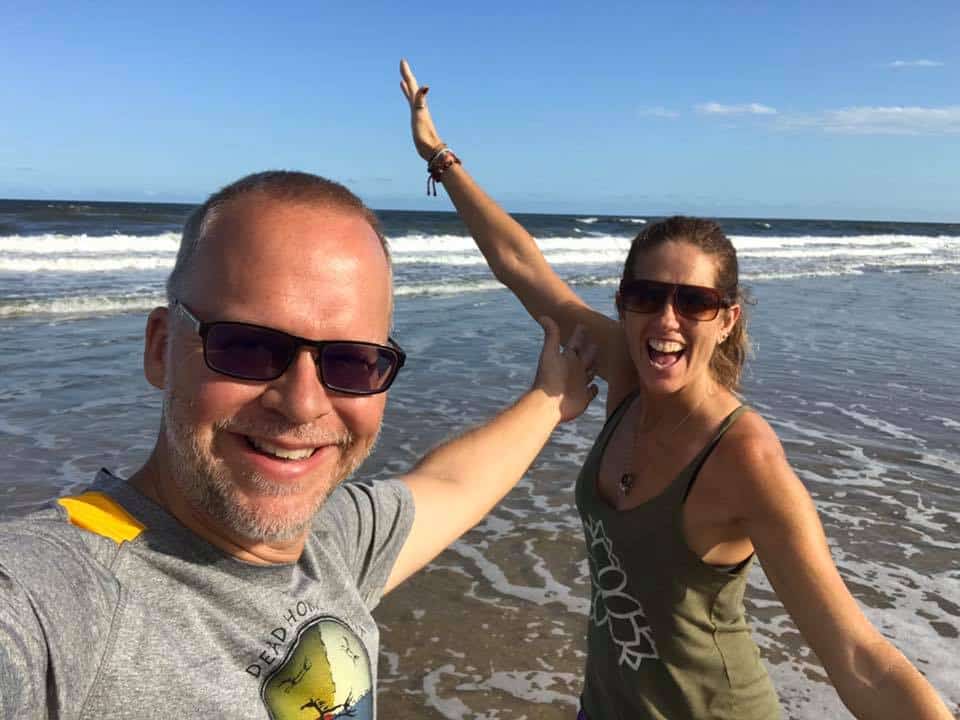 SftR 057: Travel, Craft Beer, and Good Conversations with Living a Stout Life
Ken and April Pishna run the website Living a Stout Life and have a YouTube show called Stout Conversations. Their mission is to travel the country full-time in their RV, searching for interesting stories to share about the craft beer community and the very interesting individuals who make craft beer. In this episode, Sam had the opportunity to interview Ken and April on location in their RV named Raif at the RV Entrepreneur Summit.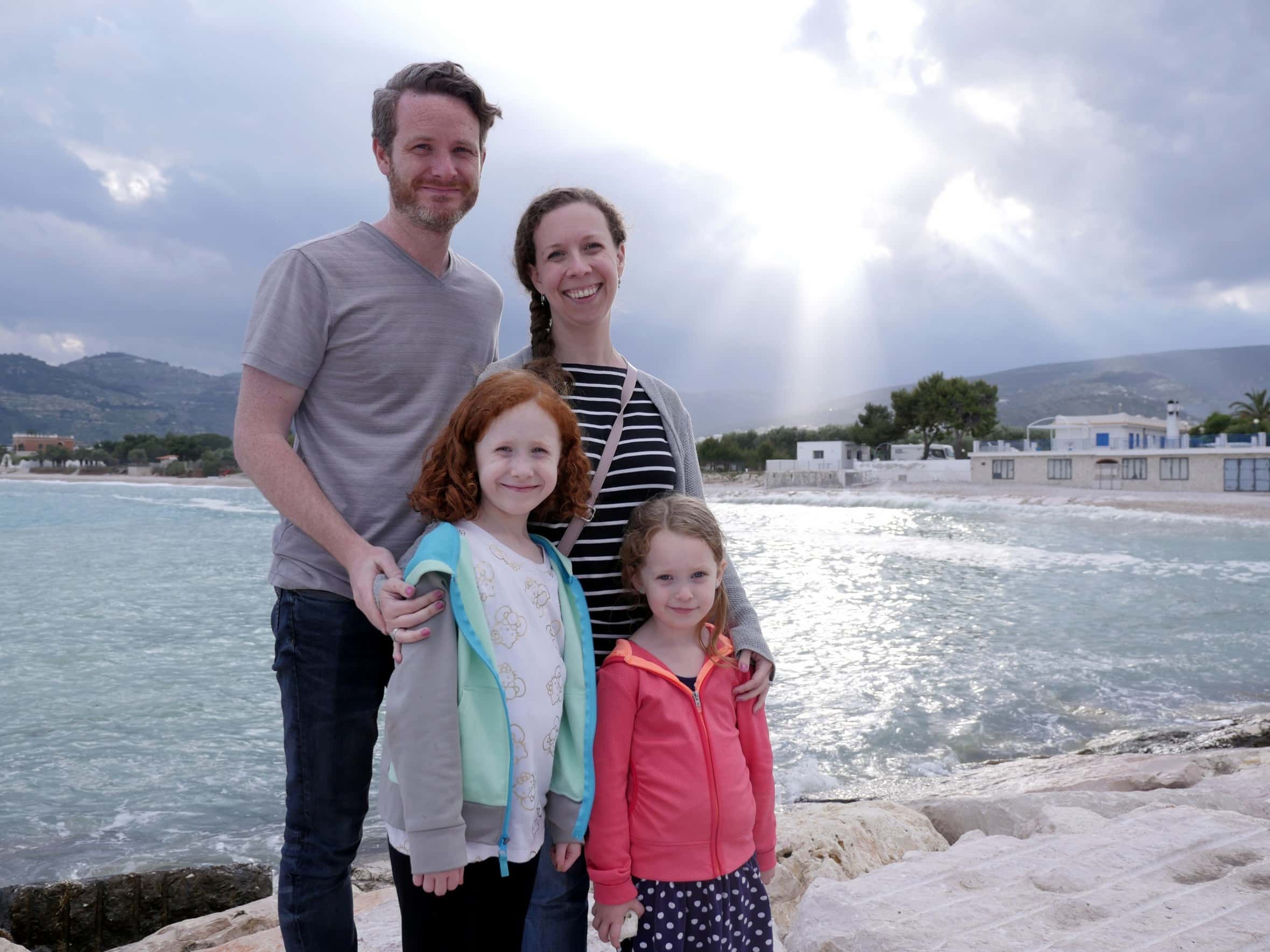 SftR 056: Living with Less Stuff and More Adventure with The Gray Adventure
Today on the podcast, Sam interviews Rachel and Nick from The Gray Adventure. After 13 months on the road, the Gray's have built up quite the YouTube following, sharing their adventures and tips on everything from downsizing to RV travel budgets!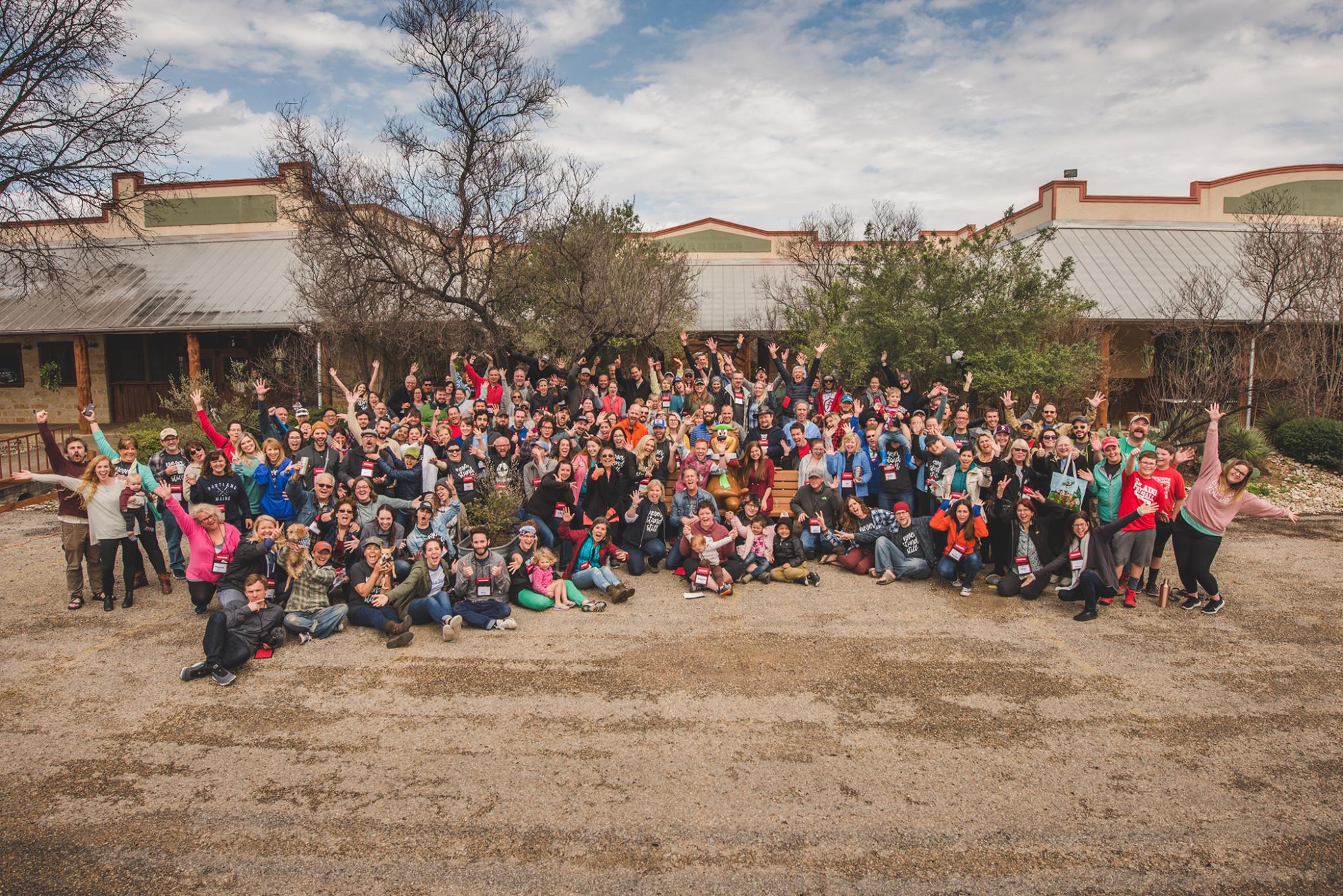 SftR 055: Stories from The RV Entrepreneur Summit
In honor of Sam's first trip to The RV Entrepreneur Summit, we've put together clips from previous Stories from the Road episodes where guests share their stories from attending this amazing event! Plus, hear Heath Padgett, from HeathandAlyssa.com and The RV Entrepreneur Podcast, tell the story behind the event and how it got started.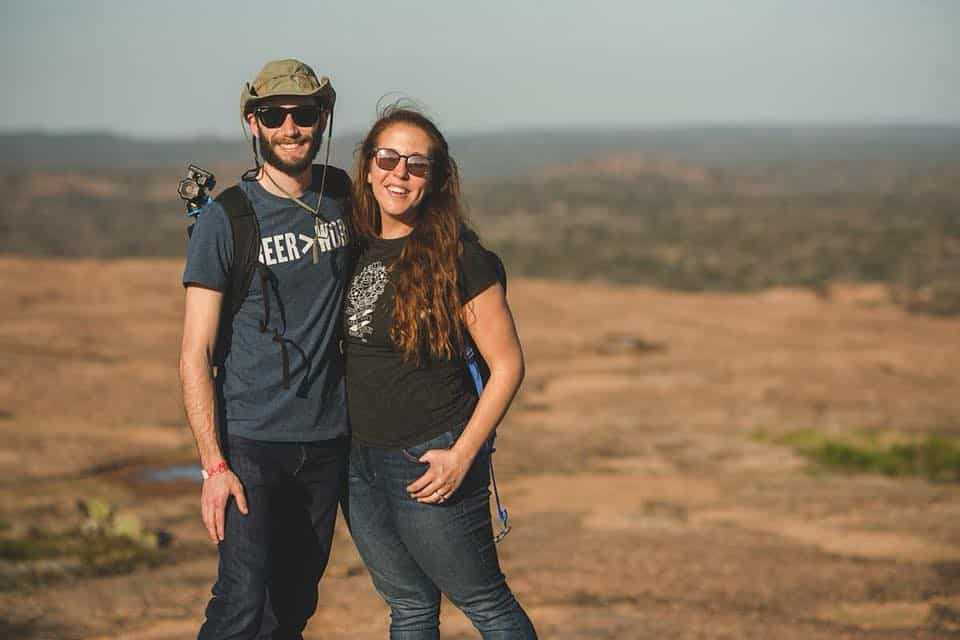 SftR 054: Seeking a Sweet Life of Adventure with Trail Mix & Chocolate
Today on the podcast, Sam interviews Mark and Shanae from Trail Mix & Chocolate. Mark is an agriculturalist and Shanae is a teacher and artist. They are currently in their third year of traveling full-time in an RV and enjoy getting out in nature whenever possible, especially at National Parks!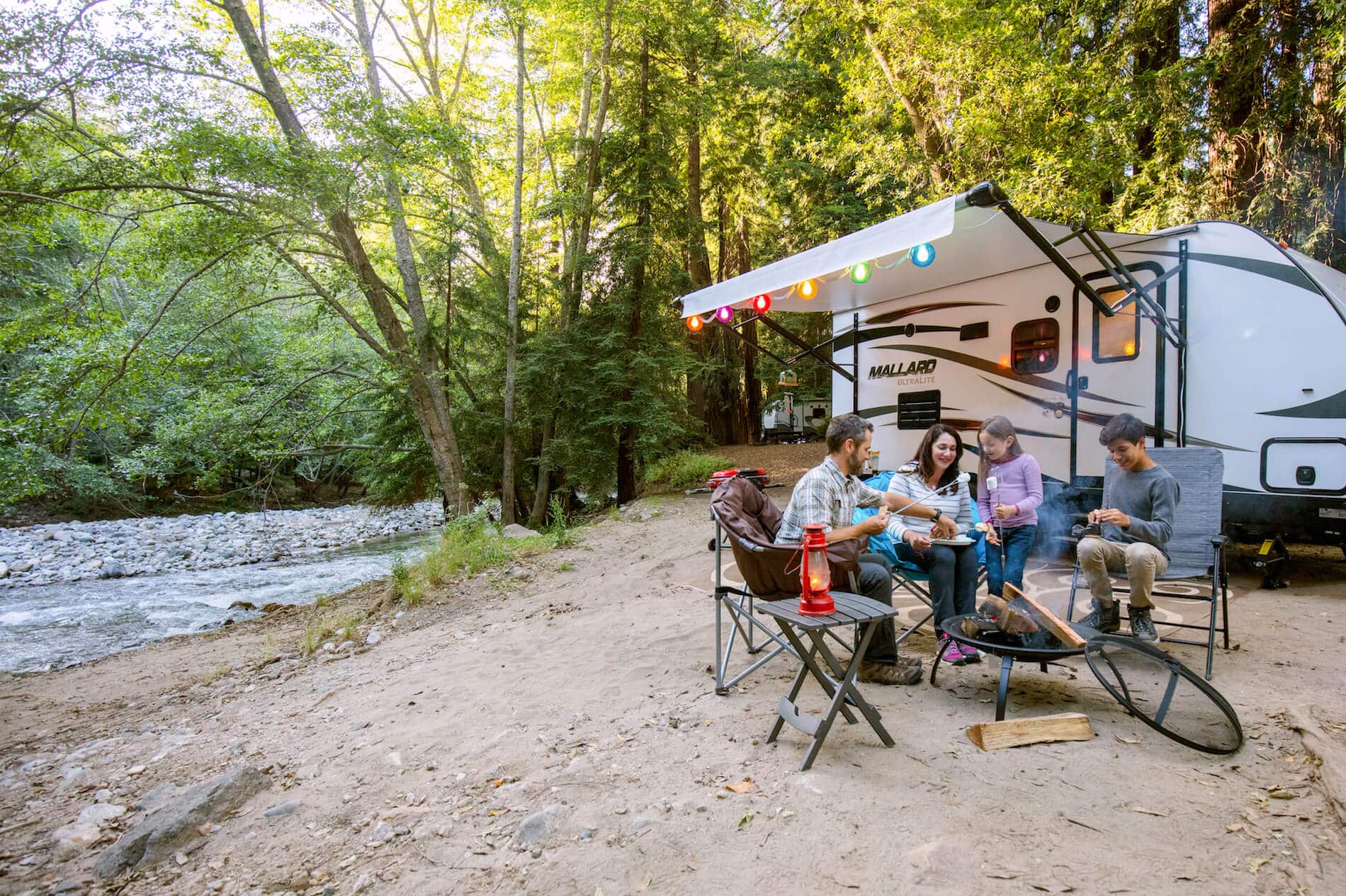 SftR 053: Planning an Epic Spring Break RV Vacation
In this Camping Conversations episode, Sam and Kelsey talk all about Spring Break RV vacations (local, far away, simple, and grand!), how to find the best things to do on your RV vacation, and also share a fun travel game to take on your road trip.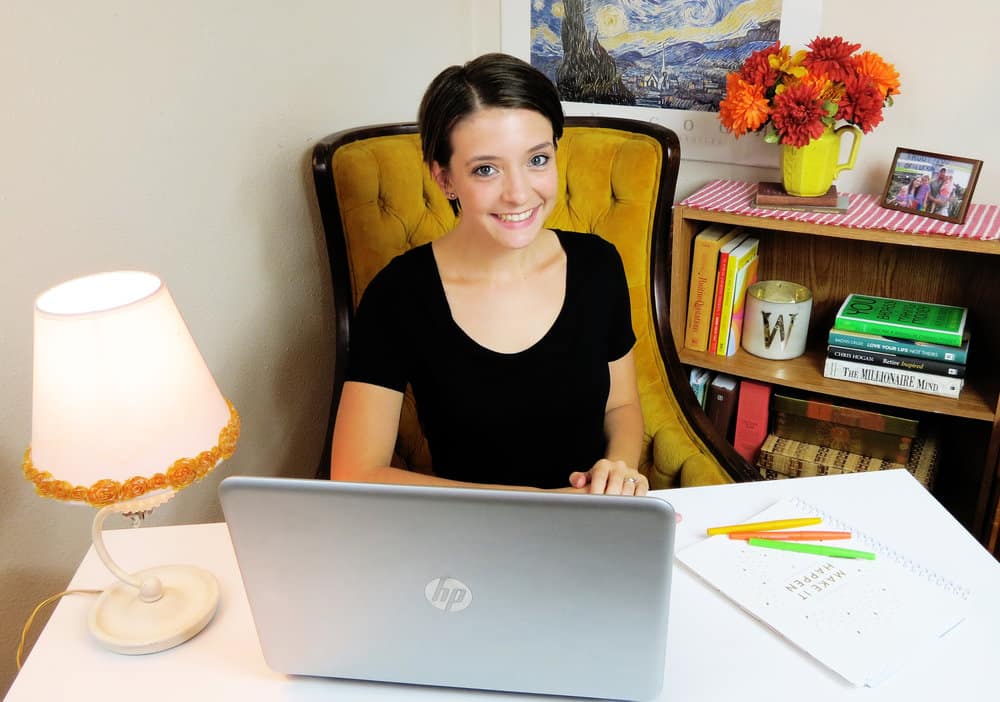 SftR 052: Paying off $490,000 of Debt and Buying a Camper in Cash with A Sunny Side Up Life
Sami Womack is a budgeting coach, motivational speaker, and host of A Sunny Side Up Life podcast. Learn how her family paid off $490,000 of debt and bought a boat, truck, and camper all in cash by following a budget!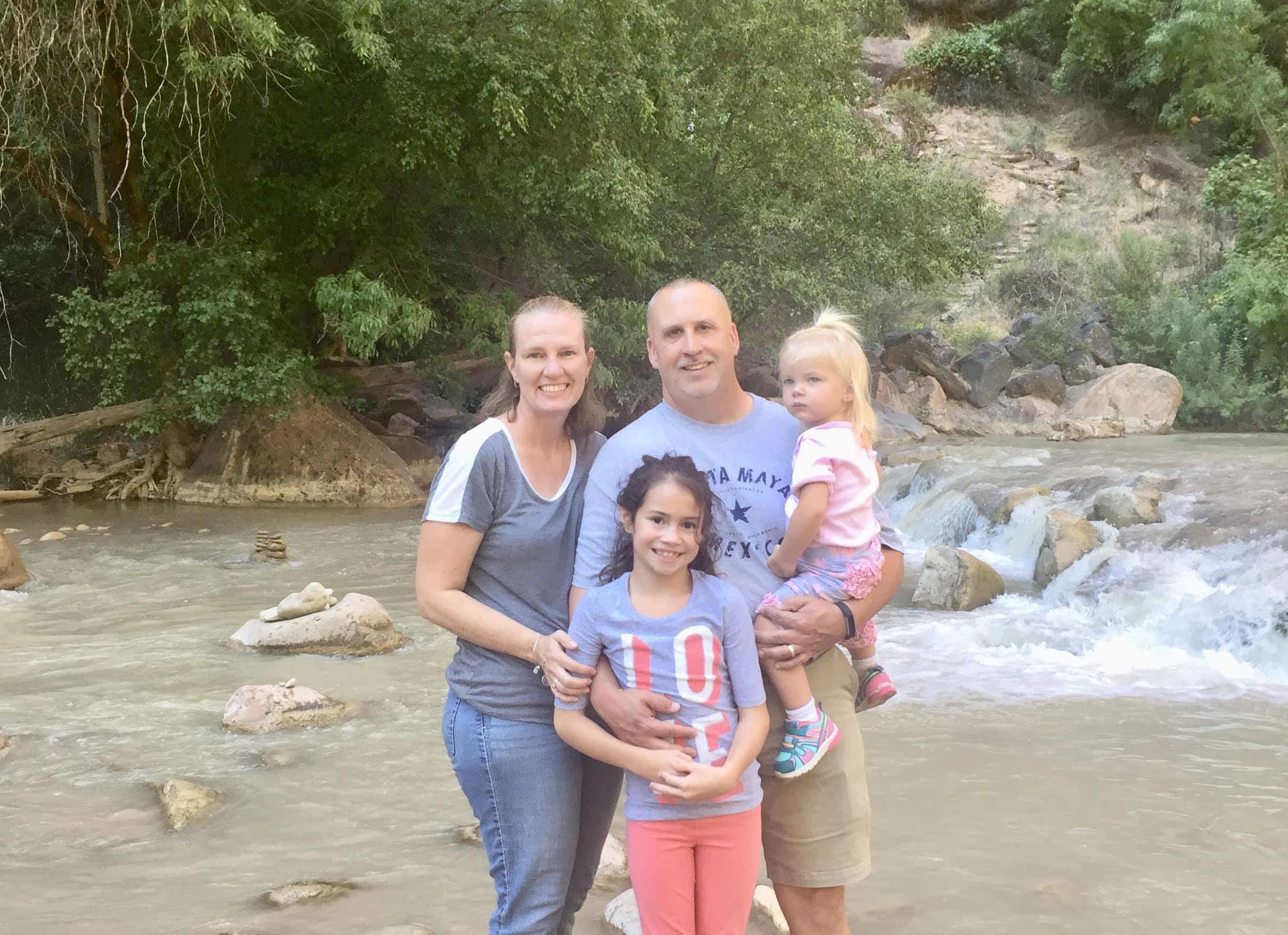 SftR 051: Downsizing for RV Life and Creating Venture Wipes with Tom and Tammy Fromm
Tom and Tammy Fromm have been traveling around the country in an RV for the past three years and roadschooling their two daughters, Savannah and Vanessa.
Along the way, they transitioned their careers to work from the road, even co-founding the new outdoor/RV product Venture Wipes.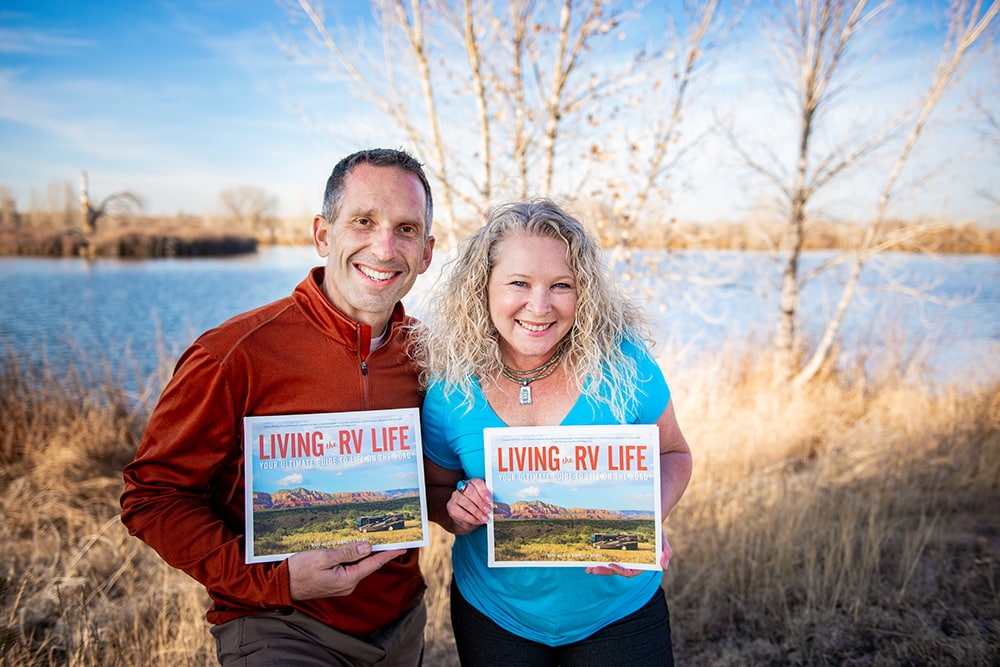 SftR 050: Living the RV Life with Marc and Julie Bennett of RV Love
In this episode of Stories from the Road, Sam interviews Marc and Julie Bennett of RV Love.
Marc and Julie are full-time RVers who have been traveling for the past 4 and 1/2 years. It's easy to tell that they really love RVing.
They love it so much that they even co-authored together the bestselling book "Living the RV Life – Your Ultimate Guide to Life on the Road." Marc and Julie share their adventures as RVLove at their blog, YouTube Channel and on social media, and recently appeared in the RV Nomads movie. They also run online courses to help you hit the road as an RVer at RV Success School.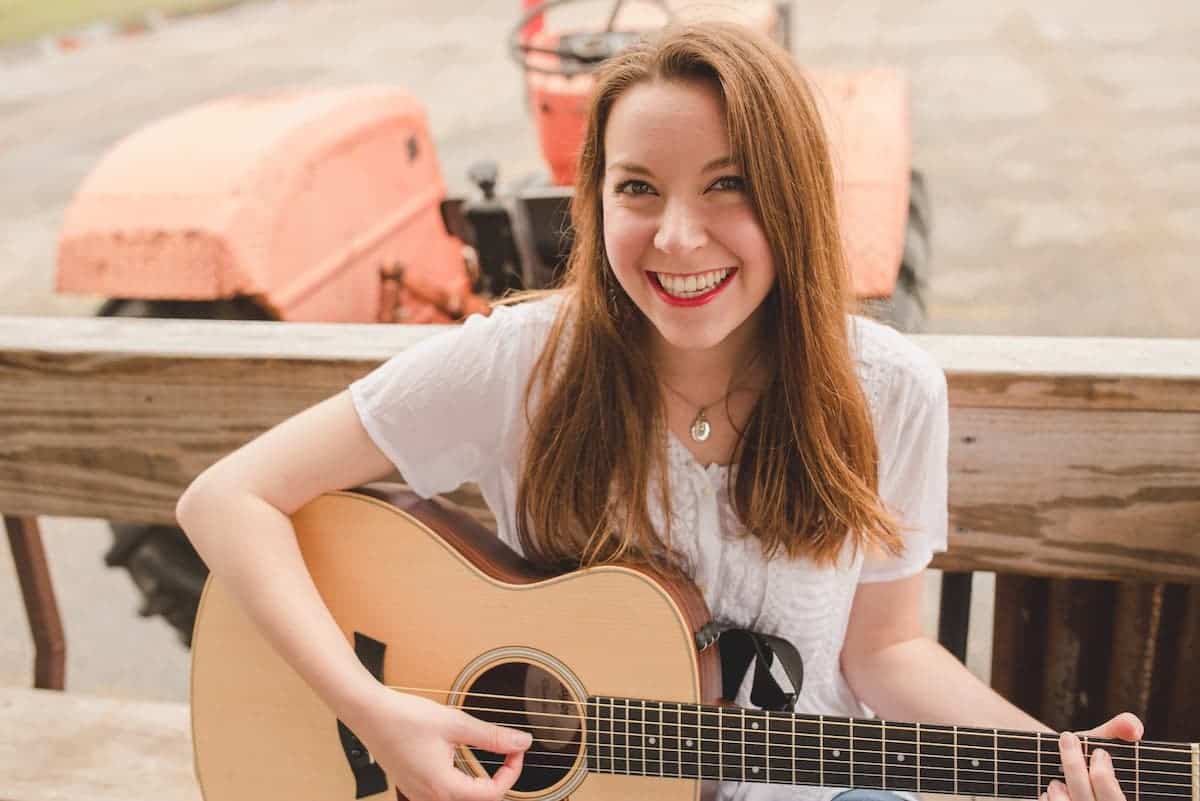 SftR 049: Kelsey Henry
In this episode, Sam Nuerminger has an informal conversation with Kelsey Henry of the Positively Delighted podcast.
We'll be publishing episodes in this from time to time—let us know what you think!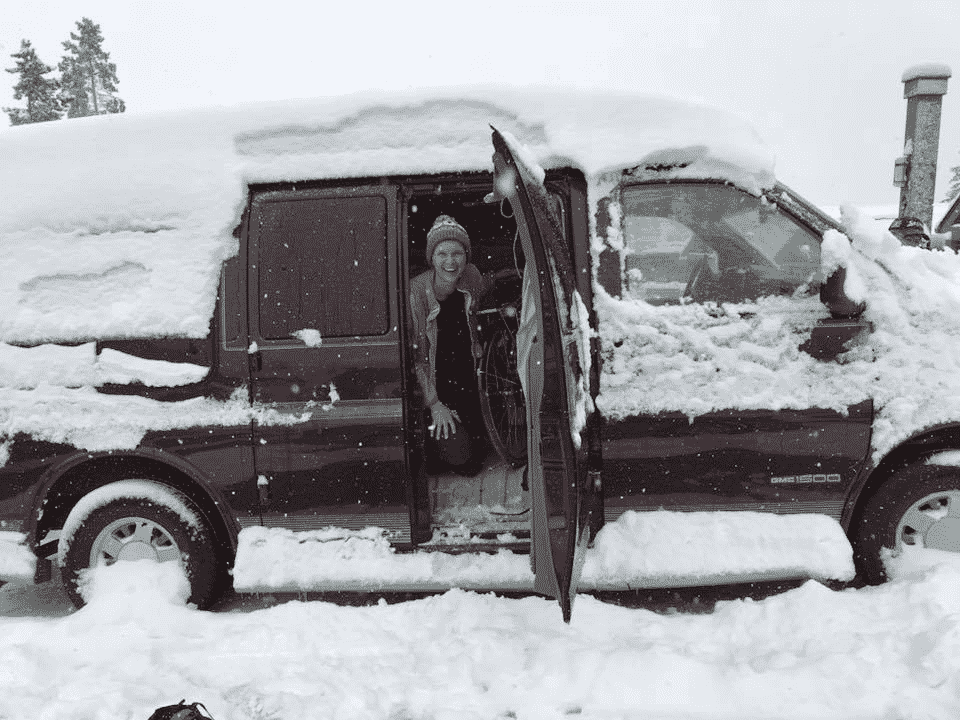 SftR 048: Kathryn Cockerell
Having started her first business at 15, Kathryn Cockrell has always been up for anything.
After meeting a traveling couple at her local coffee shop, she decided to buy and renovate an Airstream Trailer, lived out of a van for several months, and currently lives on a 1985 yacht, becoming part of a small but awesome group of individuals who ditched the 9-5 grind to start their own business adventures.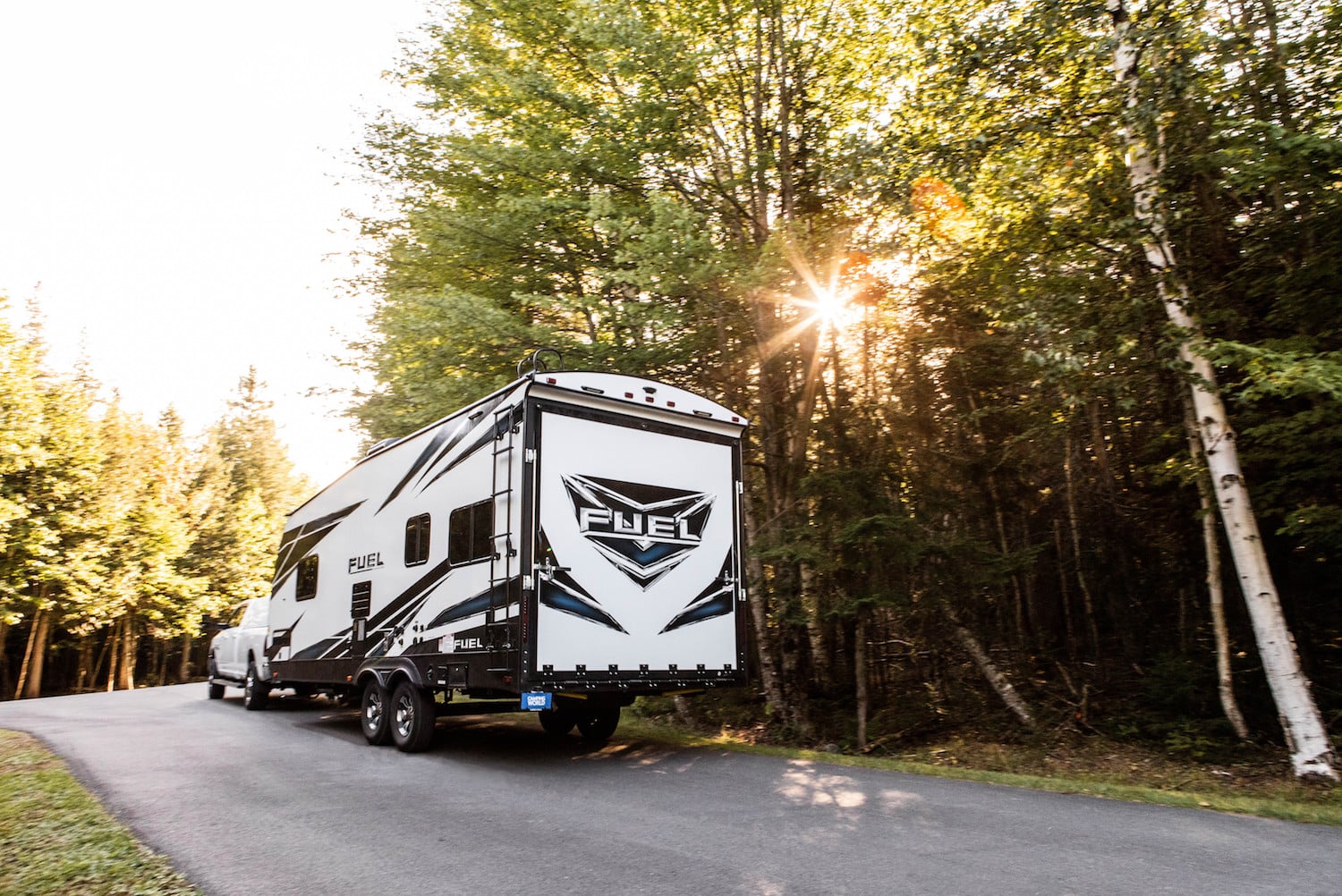 SftR 047: A Year of Stories from the Road
Thanks for a great first year of Stories from the Road!
In this episode, we're looking back at some of the best stories that have shared so far: from acts of heroism to hilarious breakdowns.
Enjoy!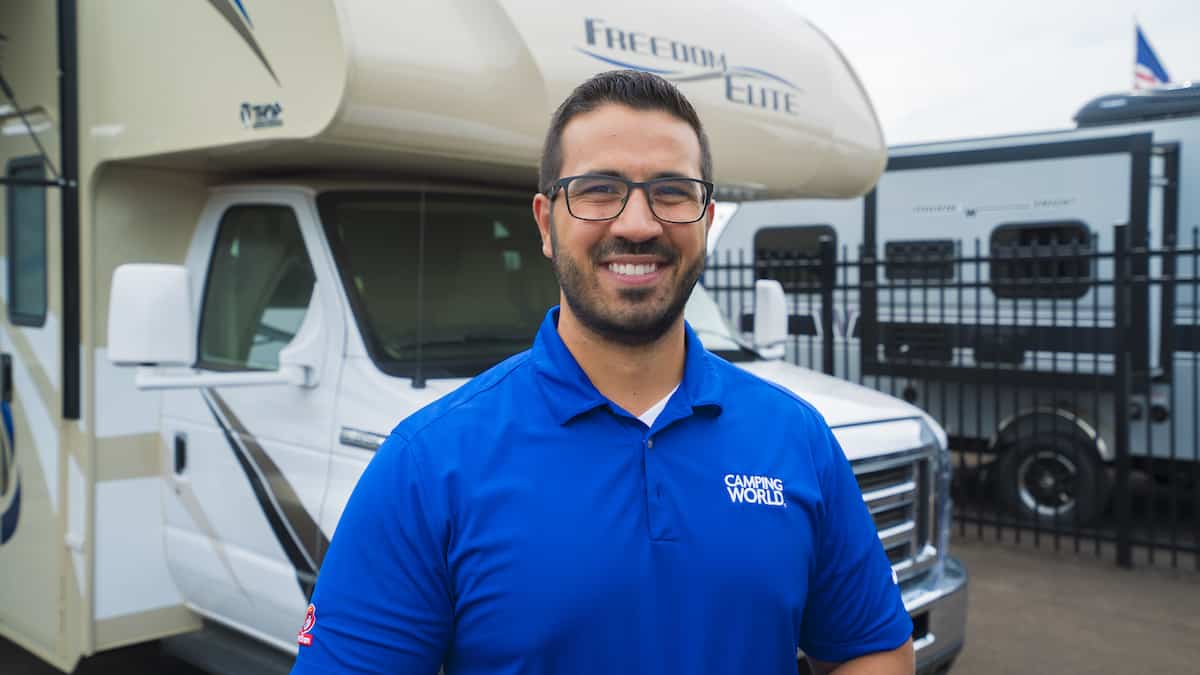 SftR 046: Ian Baker, Product Specialist at Camping World
In a change of pace, today we're talking to Camping World's product specialist, Ian Baker.
In this podcast, we talk about the future of RVs, Ian's life-long love of camping, and answer some common questions from his series of RV Reviews on YouTube.
We'll also learn his personal must-have RV features after doing in-depth reviews of thousands of RVs over the years.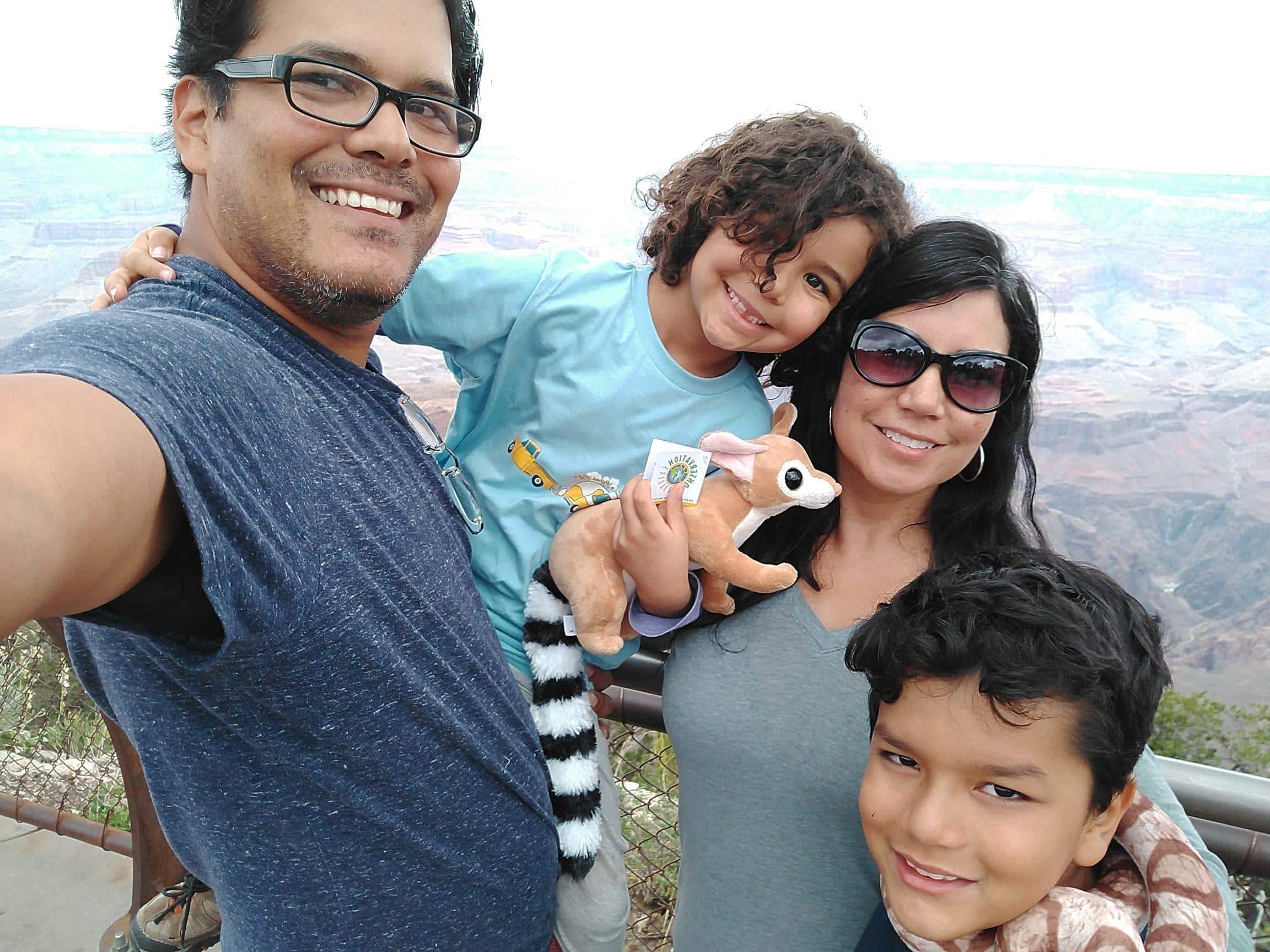 SftR 045: Robert and Jessica from Exploring the Local Life
Exploring the Local Life is a Latino RVing family of four (Robert, Jessica, Daniel, and Nadia) that learns and travels together in their 2016 Forest River Grey Wolf 26DBH Travel Trailer.
They are balancing life, fun, and roadschooling while handling unexpected RV and truck repairs and rainy days. Keeping a positive attitude is key and they are reminded every day why they are doing things differently.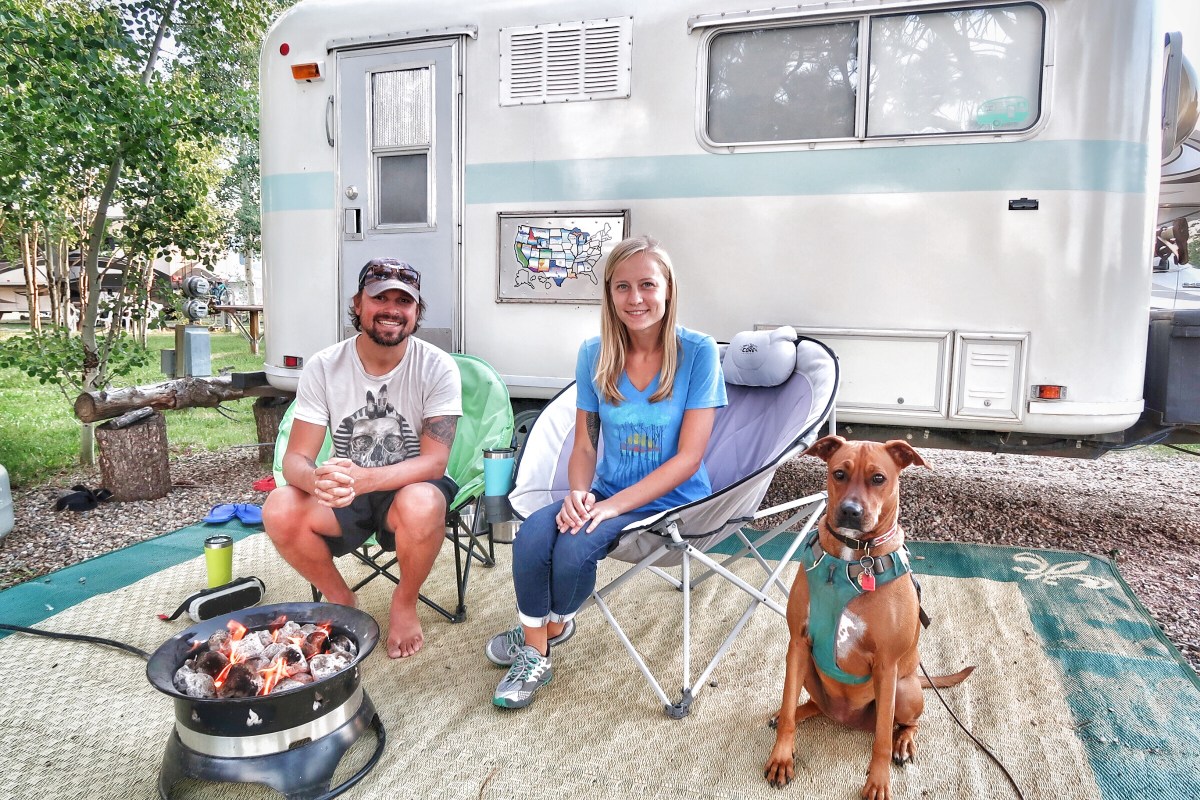 SftR 044: Kyle and Olivia of Drivin' n Vibin'
Kyle and Olivia live full-time in a 16′ vintage travel trailer. They left their jobs and sold everything to pursue life on the road.
Their mission is to live minimally and deliberately, by removing the clutter and fostering relations with the community and the natural world. Their current project is a renovation of a vintage Airstream Argosy.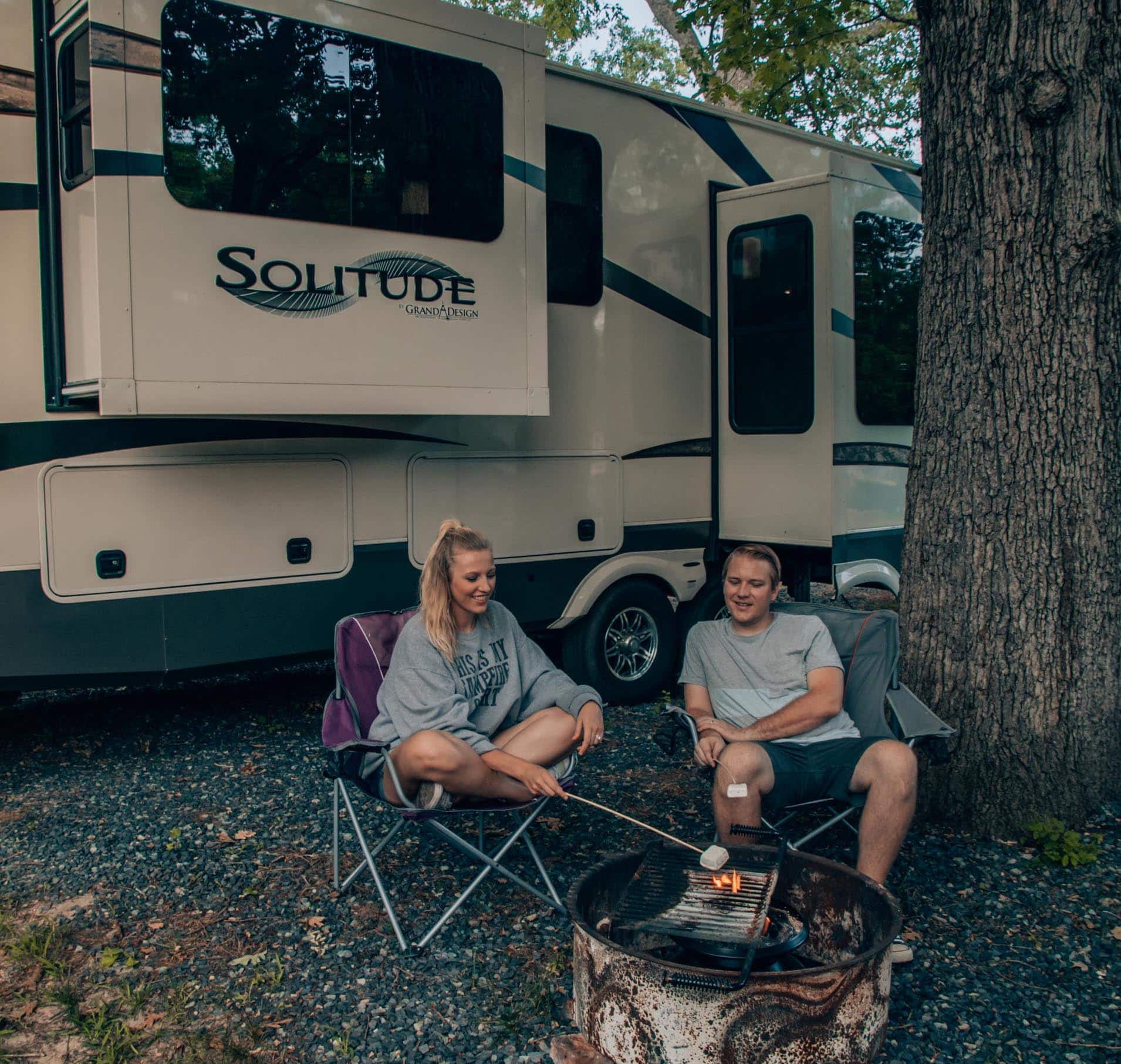 SftR 043: Rae and Jason of Getaway Couple
Rae and Jason Miller have been RVing full-time since July 2017. They travel with their dog, Carmen in a 42′ fifth-wheel and share their adventures across social media.
They've also unintentionally become the faces of "beginner RV mistakes" on YouTube by showcasing the many errors they made on the road. They're transparent with their mistakes because they want to help future RVers avoid similar headaches and show the not-so-glamorous side of RV life.
They just released over 70 pages worth of downloadable checklists and worksheets to help others along their journey as well!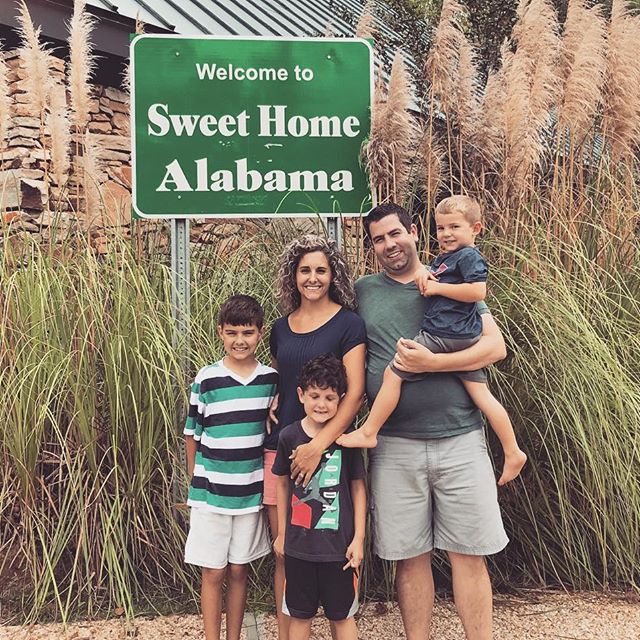 SftR 042: Adam McLaughlin of Where's the Moose
Adam is a digital marketing "RV-preneur" who has been on the road with his family since the beginning of August.
The family is planning a once-in-a-lifetime adventure in their travel trailer, Moose.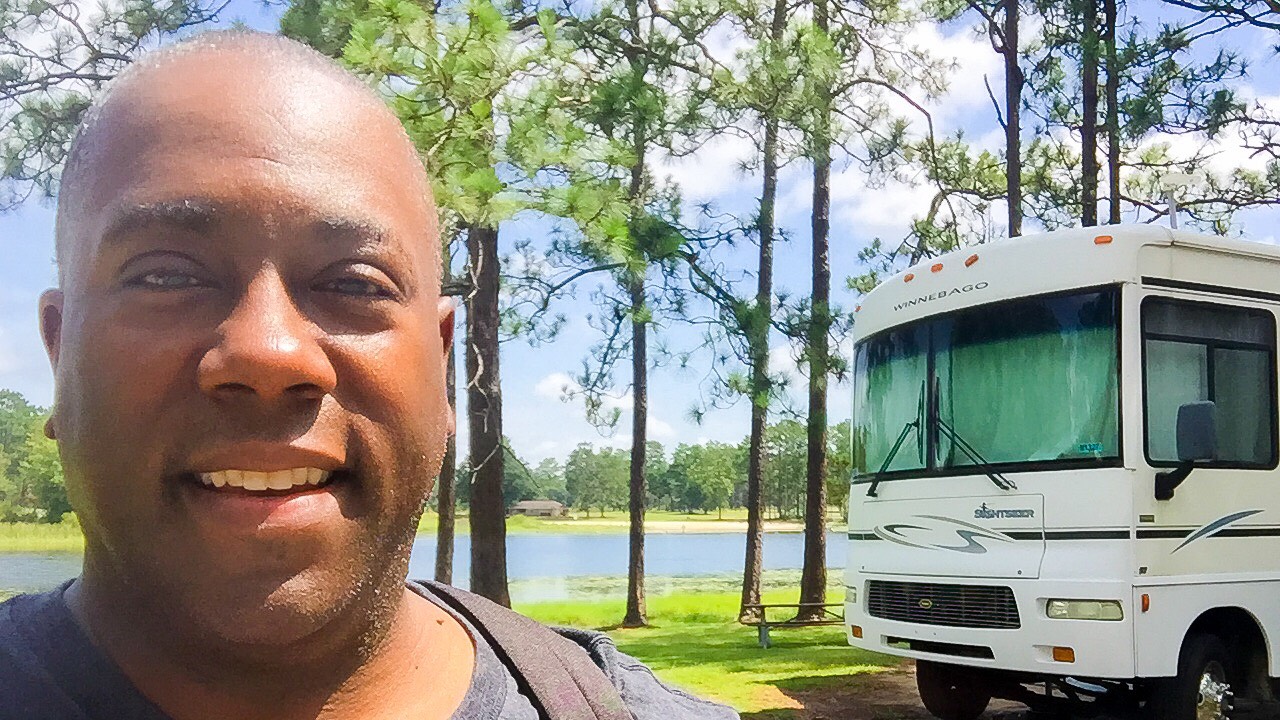 SftR 041: David Lee, the RV Jedeye Now
We're bringing back the RV Jedeye!
David Lee got his nickname for his love of all things Star Wars (with the exception of Episodes 1-3) and his new-found love of RVing. As a solo traveler, he's made a commitment to get out on the road twice a month—a true "Weekend Warrior."
The reason why he's sharing his journey—to pay it forward. "I watched a lot of videos when I was thinking about getting my RV and renovating it, so I wanted to share and in a way say thanks to all those who came before me."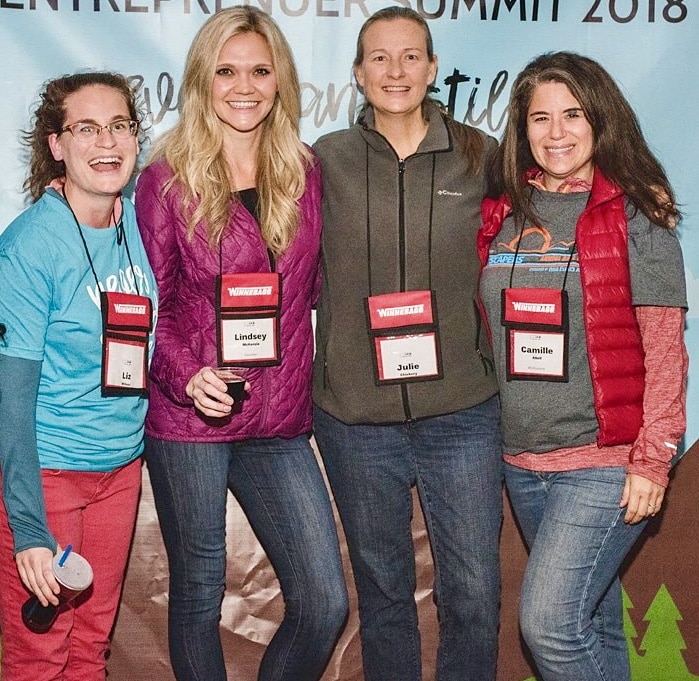 SftR 040: The Team Behind Full-Time Freedom Week
Looking to get out on the road full-time, but not sure where to start? Liz Wilcox, Julie Chickery, and Camille Attell joined us to talk about their online event, developed specifically for aspiring full-time RVers.
Full-Time Freedom Week is a 5-day online event with over 30 speakers and industry experts giving you all the best RV information and inspiration in one place. Learn how to get and stay on the road, what RV you should buy, how to save money, how to make money on the road, and much more!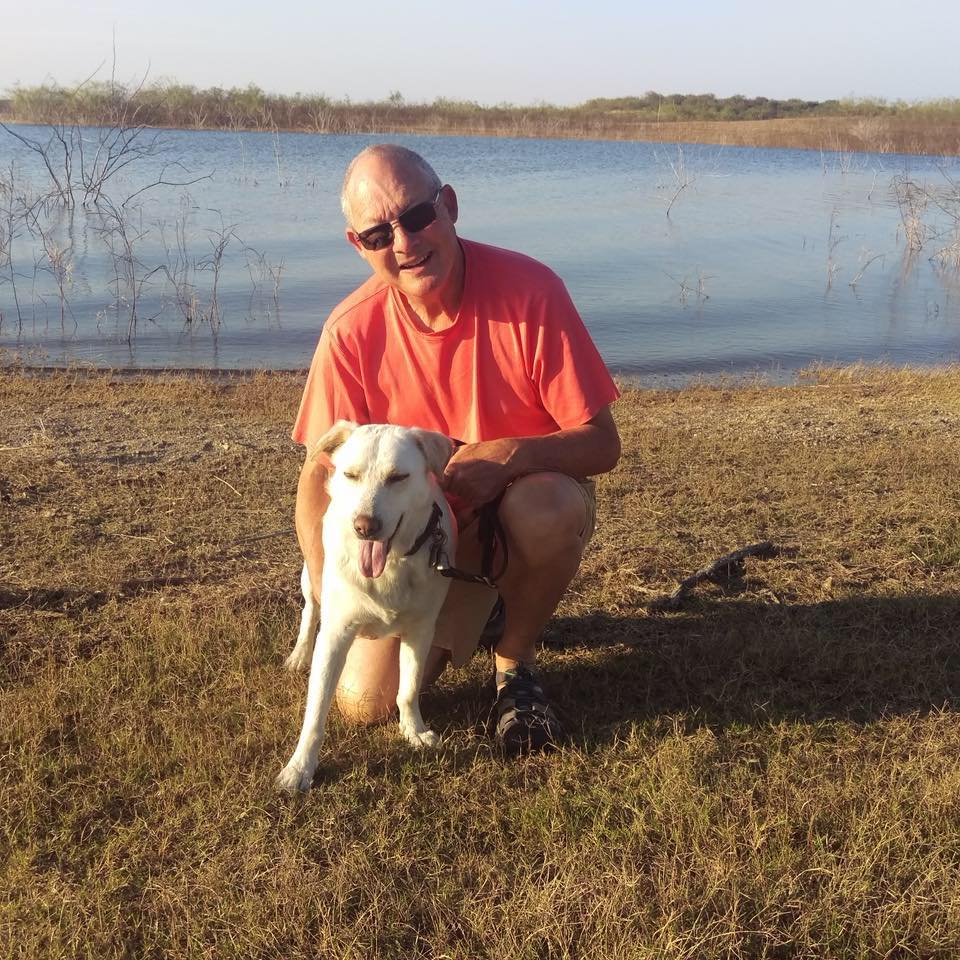 SftR 039: Robert Ide
Born in the UK, Robert has been traveling in his camper with his white lab for the last three years, visiting approximately 33 states, Canada, and Mexico.
Prior to going full-time, he had his own consulting business involved in mergers and acquisitions along with integrating global companies.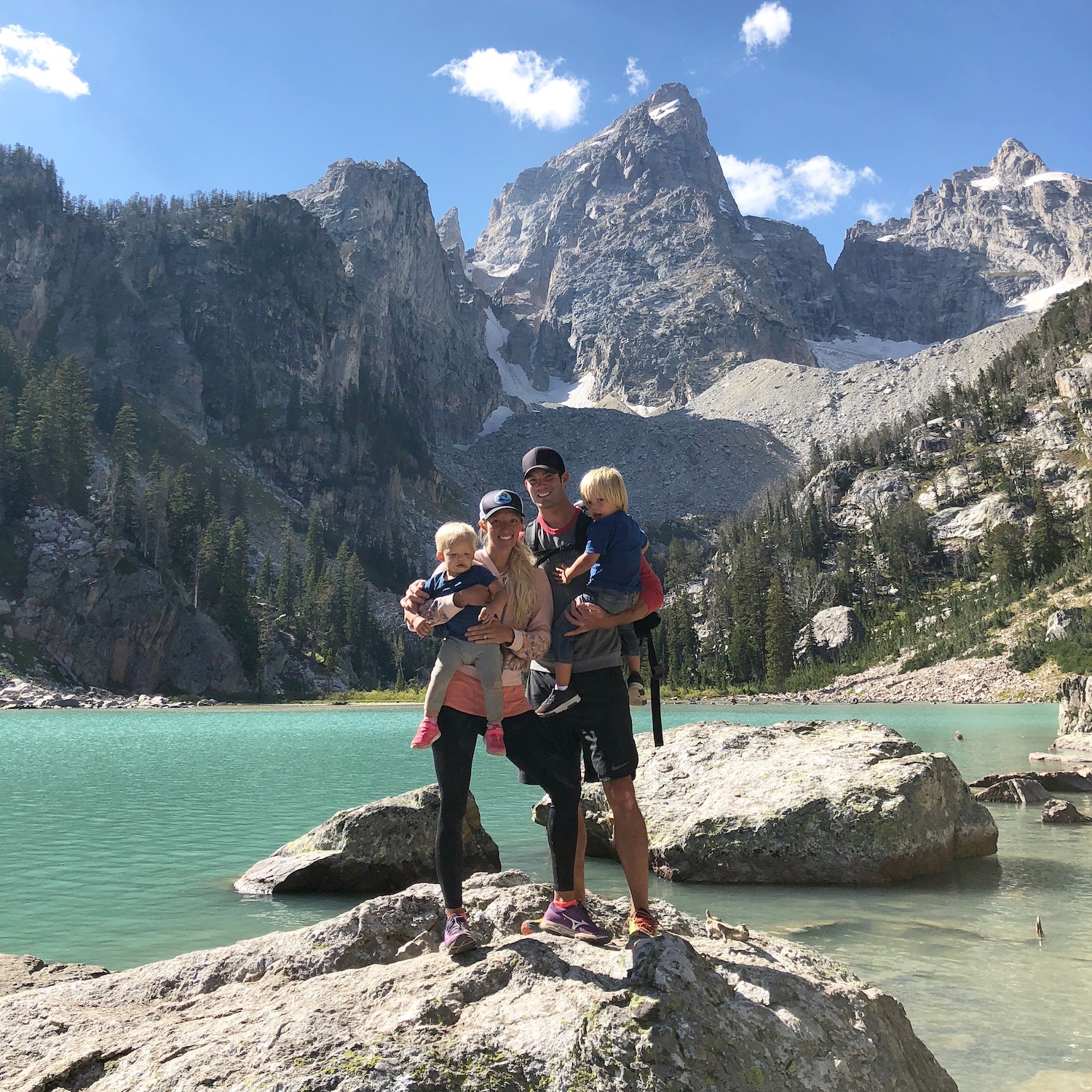 SftR 038: Jenny and Dave from MicroAdventure Family
Jenny, Dave, and their two children, Oakley and Cali, are a full-time RVing family who enjoys daily microadventures—exploring the country, finding community wherever they go, and giving all social media earnings back to their followers, local churches, and nonprofits.
They have committed to a life lived simply so that they may simply live.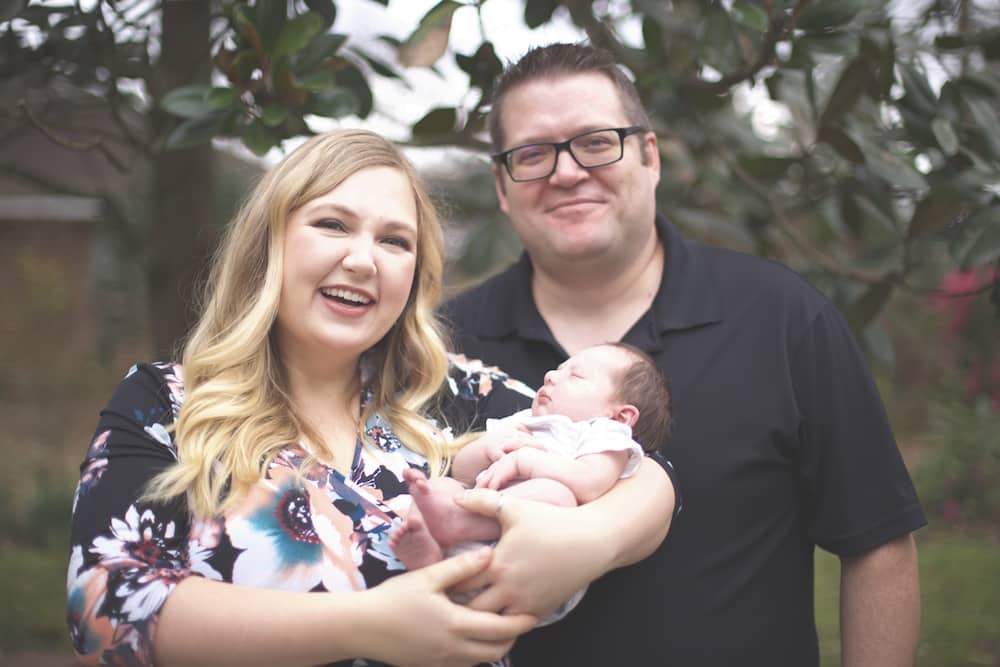 SftR 037: Josh and Kali from The Freedom Theory
Josh and Kali have been living the RV life since January of 2015. After a rough 2014—facing health issues and seeing Josh's dad face a double bypass surgery—they decided it was time for a change. Every year they reevaluate their goals and January 2nd, 2015, they realized their goals were too big for the typical "American Dream." Josh brought up the idea of RVing on a whim and Kali, to his surprise, said she was in!
By the end of January, they were living in and renovating their first RV. Three and a half years later they have welcomed their first child, Landyn, into their lives. The RV lifestyle for them has allowed them to see amazing sites and helped them reach their goal of putting family first.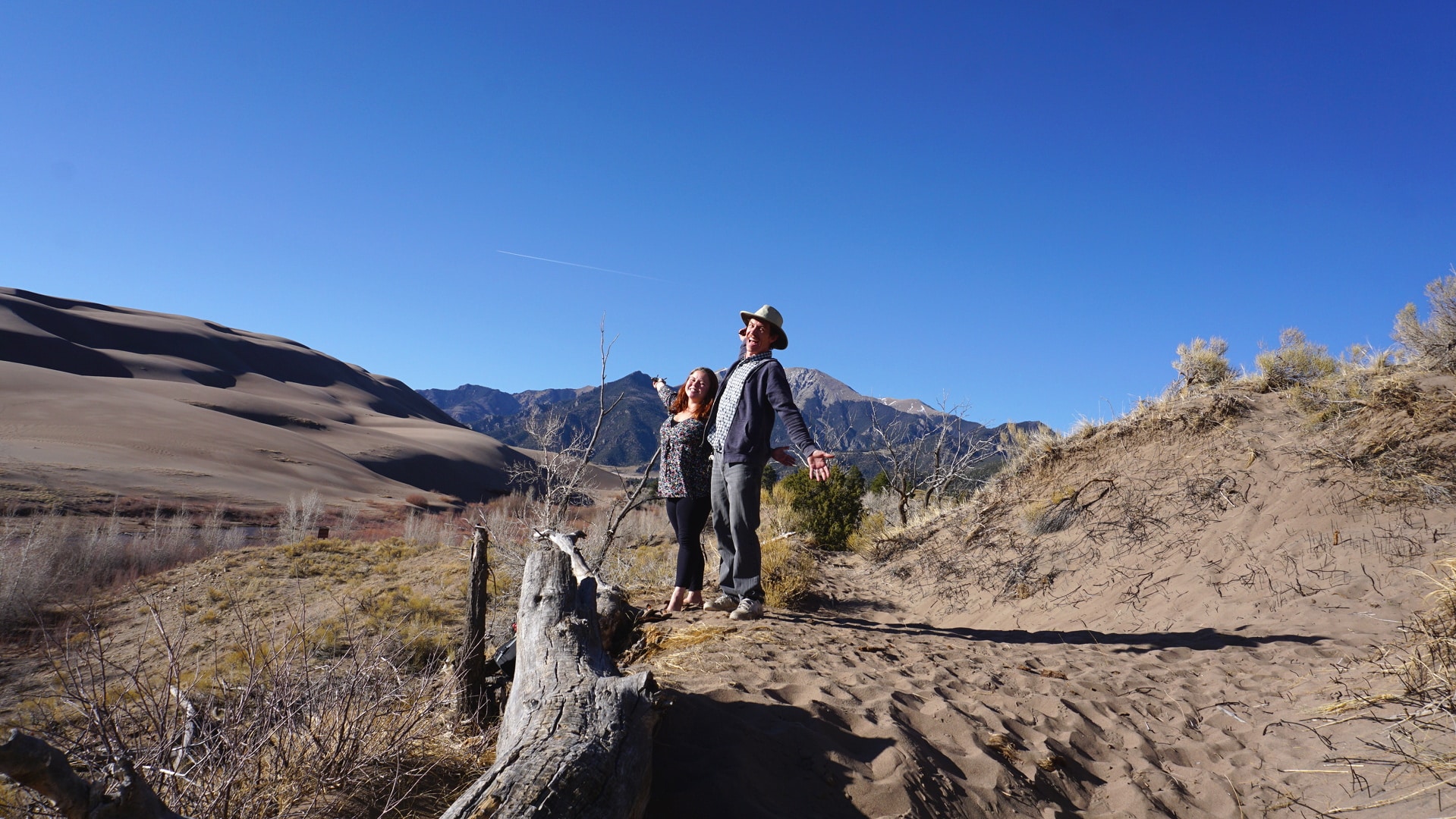 SftR 036: Lucas and Sarah from Virtual Kamper
Lucas and Sarah are the crew behind the show "Podcasts with Park Rangers." They're exploring all 400+ National Park units with a mission to bring the Park Rangers' stories to a bigger stage. It's their way to help preserve and build awareness for all National Park sites big and small.
They're full-time RVers who travel from park to park with their 3 cats in a vintage bus. In addition to the show, they love to explore new National Parks and write about their journey on their blog—Virtual Kamper.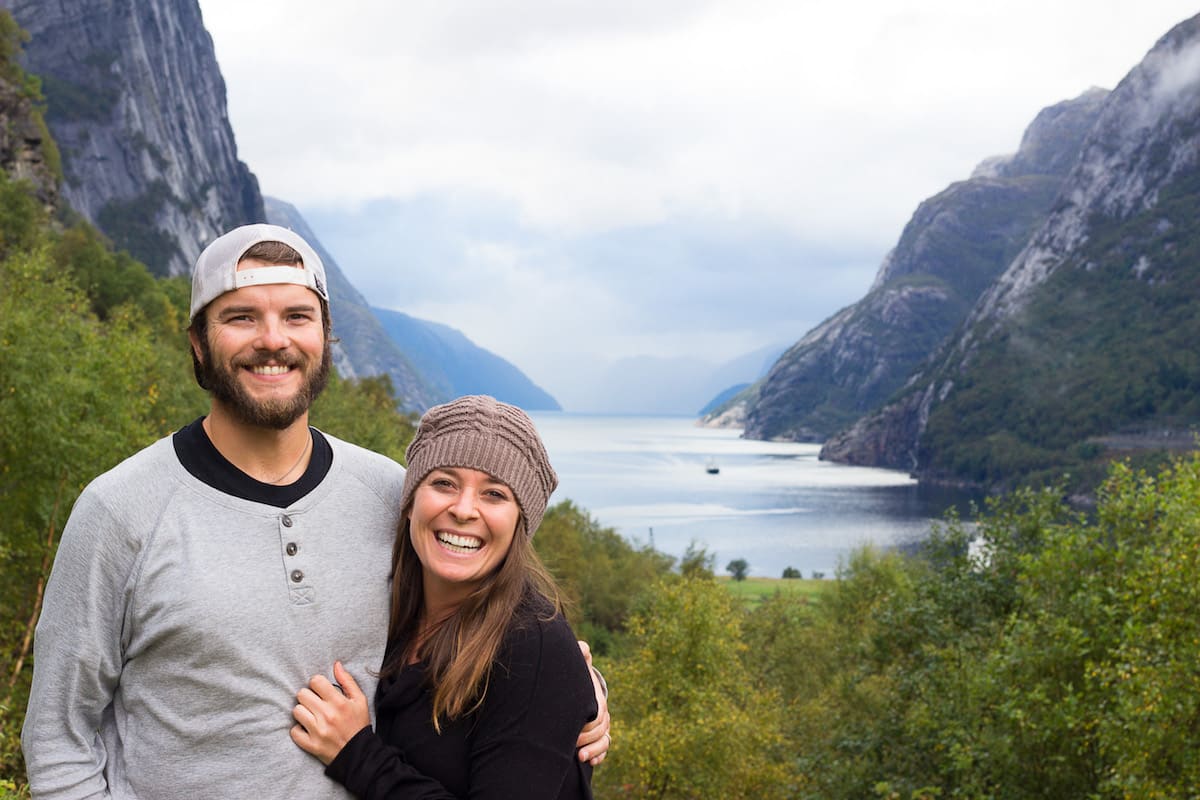 SftR 035: Adam and Lindsey from Nuventure Travels
Adam and Lindsey Nubern have been traveling the world full-time since 2014, living out of RVs, campervans, and backpacks. They recently transitioned to having a base camp in Colorado.
They're on a mission to create a life of freedom to pursue their curiosities while being financially responsible—living the way they want to live and saving the way they want to save.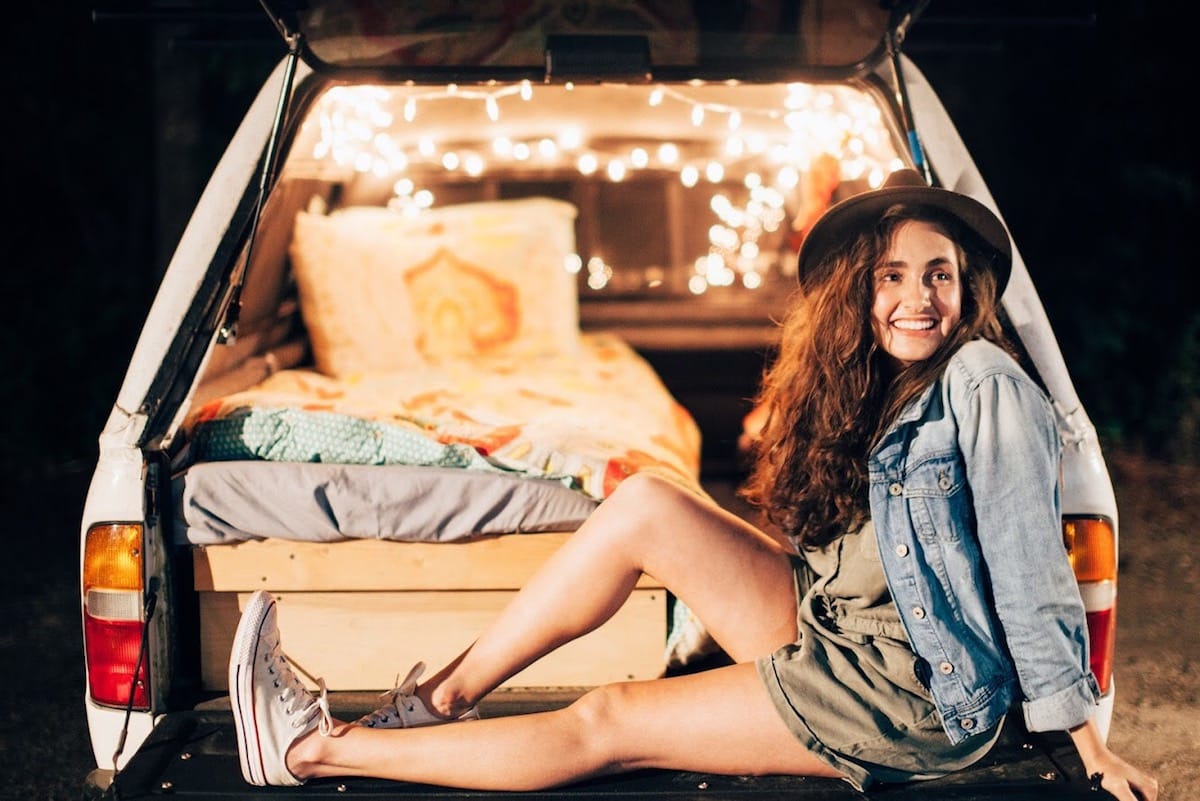 SftR 034: Jaclyn Fischer—from Trucklife to Vanlife
After completing a year of community college and having no idea what major to pursue, Jaclyn decided to go on her first solo backpacking trip to Italy. After that, she was hooked.
After exploring outside of the US, Jaclyn yearned to explore the national parks and beauty within the country, and also to meet like-minded people and those who had inspired her along the way.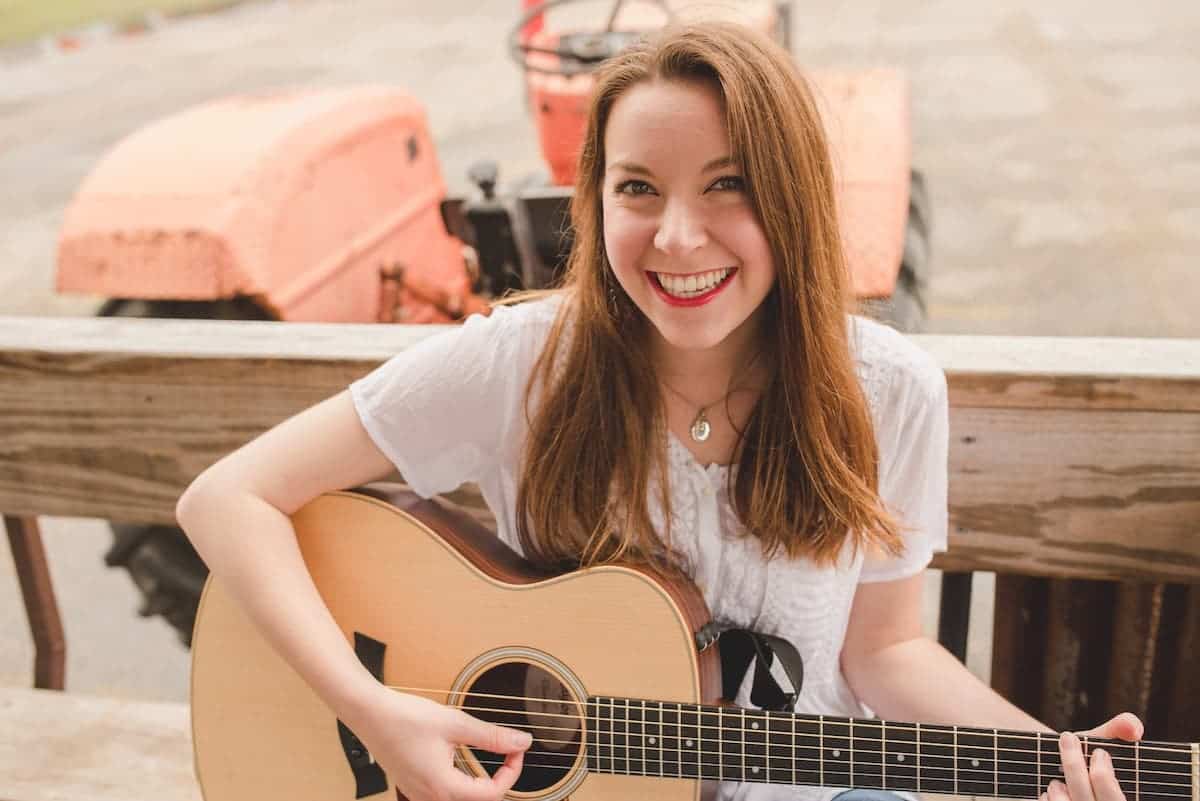 SftR 033: Kelsey Henry from Positively Delighted
Kelsey Henry is a singer/songwriter, podcaster, and digital nomad from Texas. She is the host of The Positively Delighted Show podcast and blogs about positivity at PositivelyDelighted.com.
From ages 11-17, she traveled full time in an RV with her parents, documenting her adventures of travel and roadschooling through music. She recently released her latest album, "Music & Lyrics", which features the song "Travel Junkie" and "Free", inspired by her roadschool upbringing.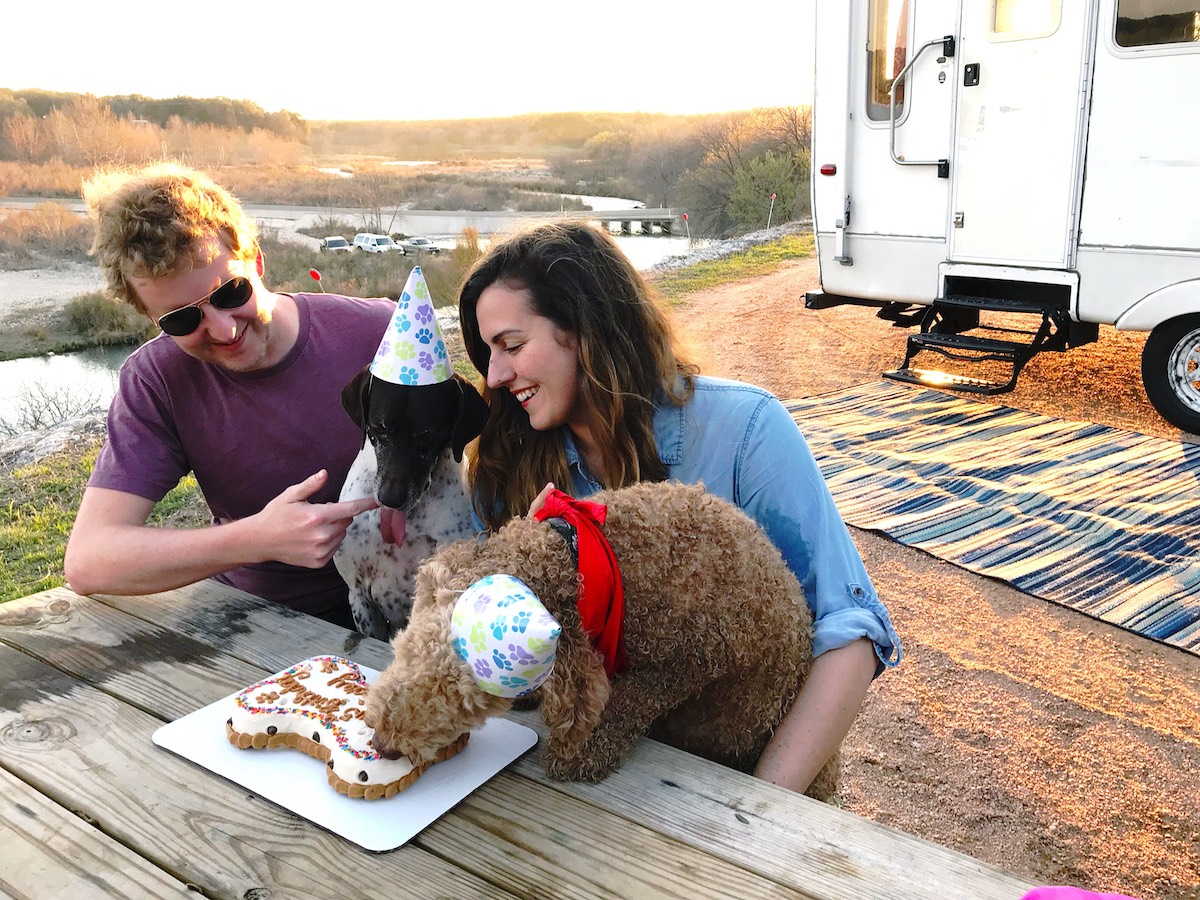 SftR 032: Mandy Holesh from 188sqft
Kevin and Mandy are full-time RVers—Kev is an app developer and Mandy is a photographer and metalsmith.
They live with their four pets in a new toyhauler that they ripped to the studs and renovated with their own four hands. The pets didn't even lift a paw to help…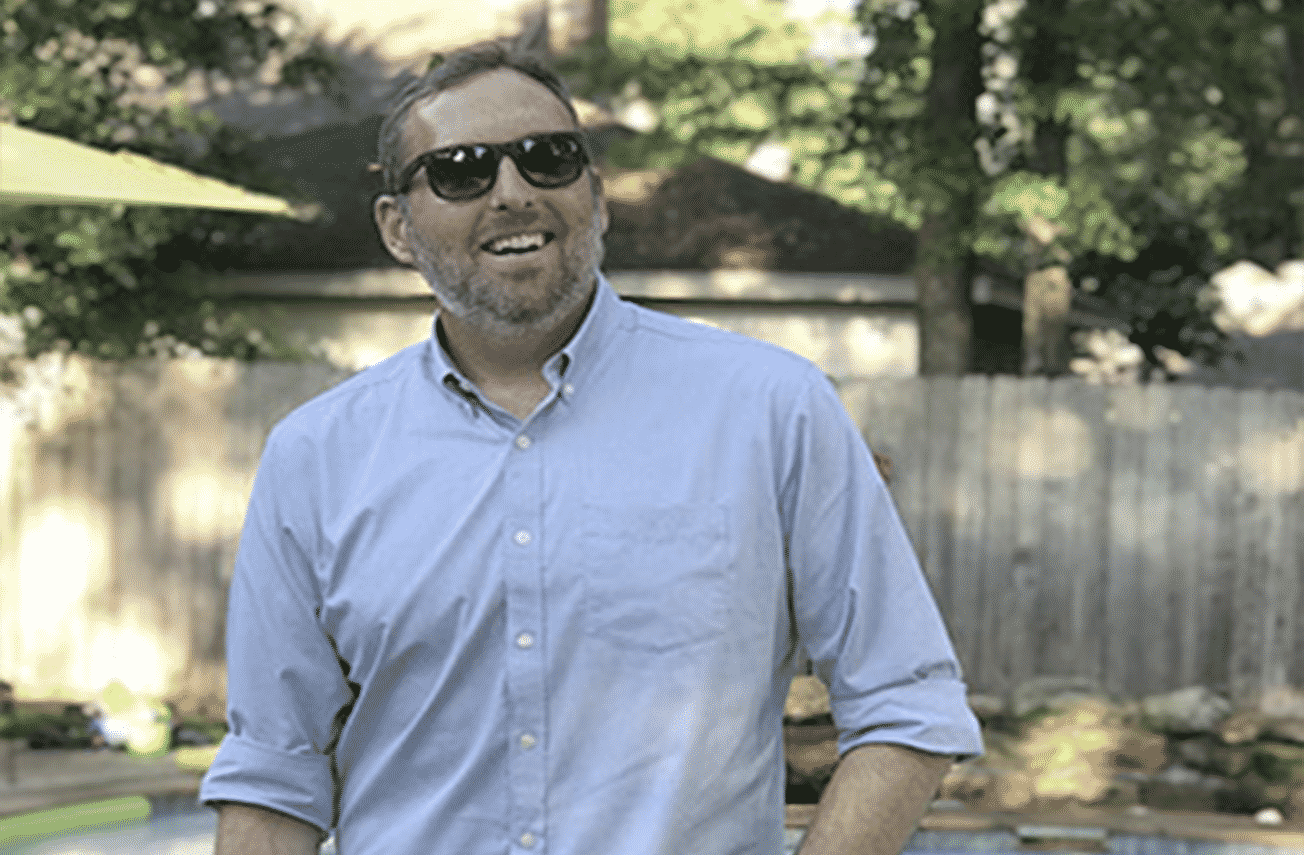 SftR 031: JP Smith from Xscapers
JP has been on the move full-time for almost 20 years, working as a tour guide around the world and specializing in the national parks of America.
His travels have taken him to more than 75 countries and all 7 continents. An adventurer at heart, he's walked across Spain, sailed the Virgin Islands, and ridden a motorcycle from Alaska to Argentina.
About 5 years ago JP started living in a motorhome between trips as a tour guide. He now lives full-time in his motorhome, traveling the country organizing convergences for Xscapers.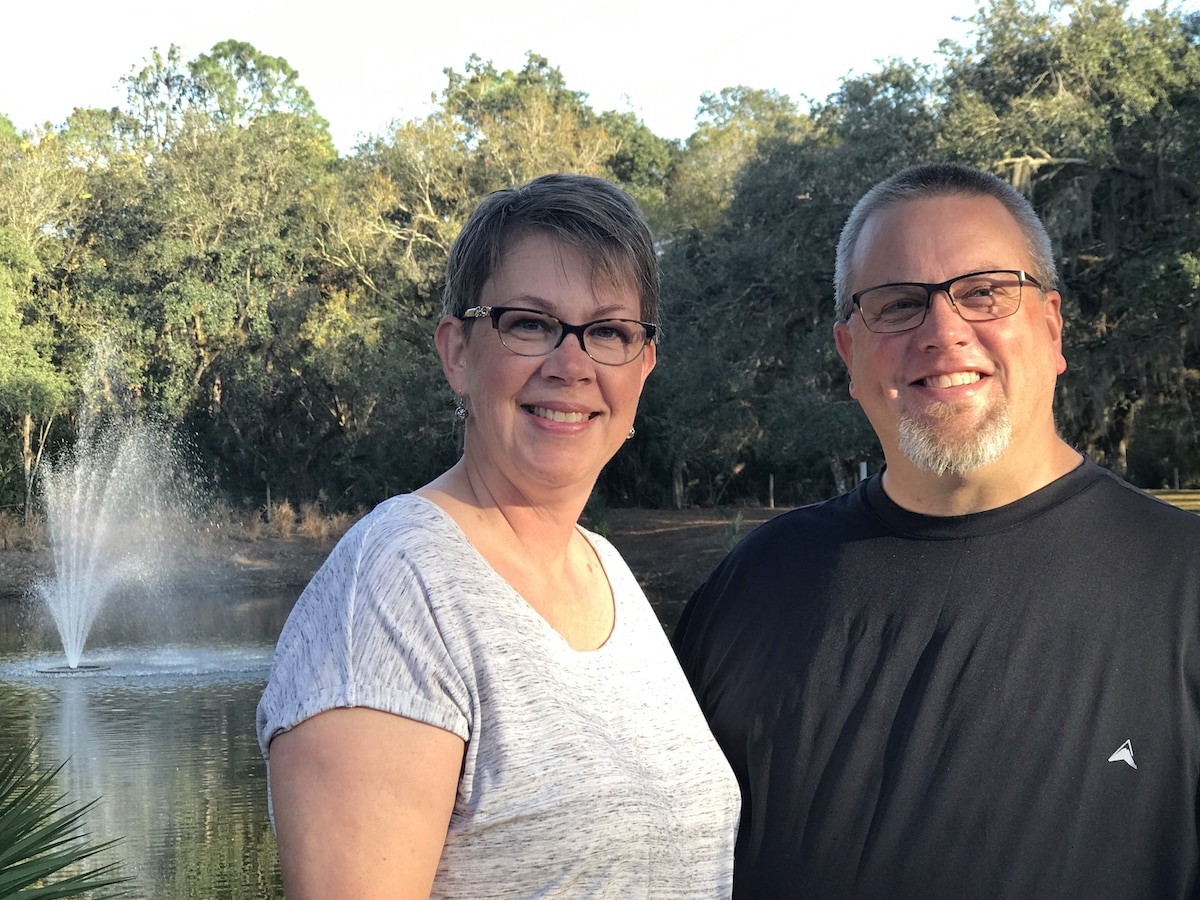 SftR 030: John and Brenda from GeoAstroRV
John & Brenda Nejedlo sold their sticks and bricks home and are now full-time RVers based out of Livingston, Texas. Before that, John was a police officer turned science teacher, while Brenda was a private voice and piano teacher.
Their plan is to travel—giving free day and night astronomy presentations while they slowly get to see North America.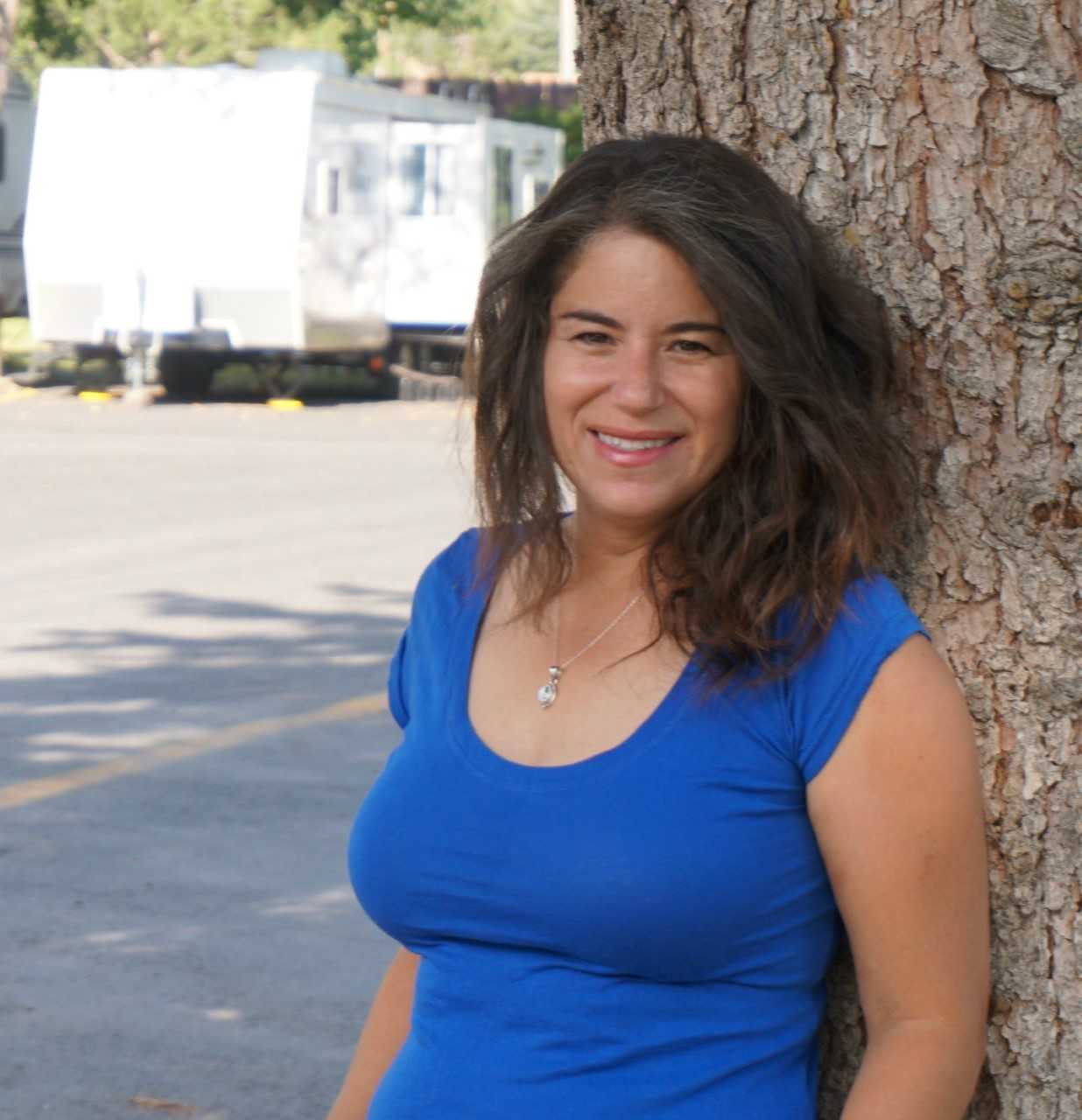 SftR 029: Camille Attell from More Than a Wheelin'
Camille's grandparents taught her to "go to school, get a job, and buy a house"—which is exactly what she did until she walked away from a twenty year career in corporate America.
In the past two years, she and her husband, Bryce, have been full-time RV nomads, traveled 24,000 miles, and visited 30 states—all while learning how to create income streams, re-invent themselves, and stay married in 240 square feet.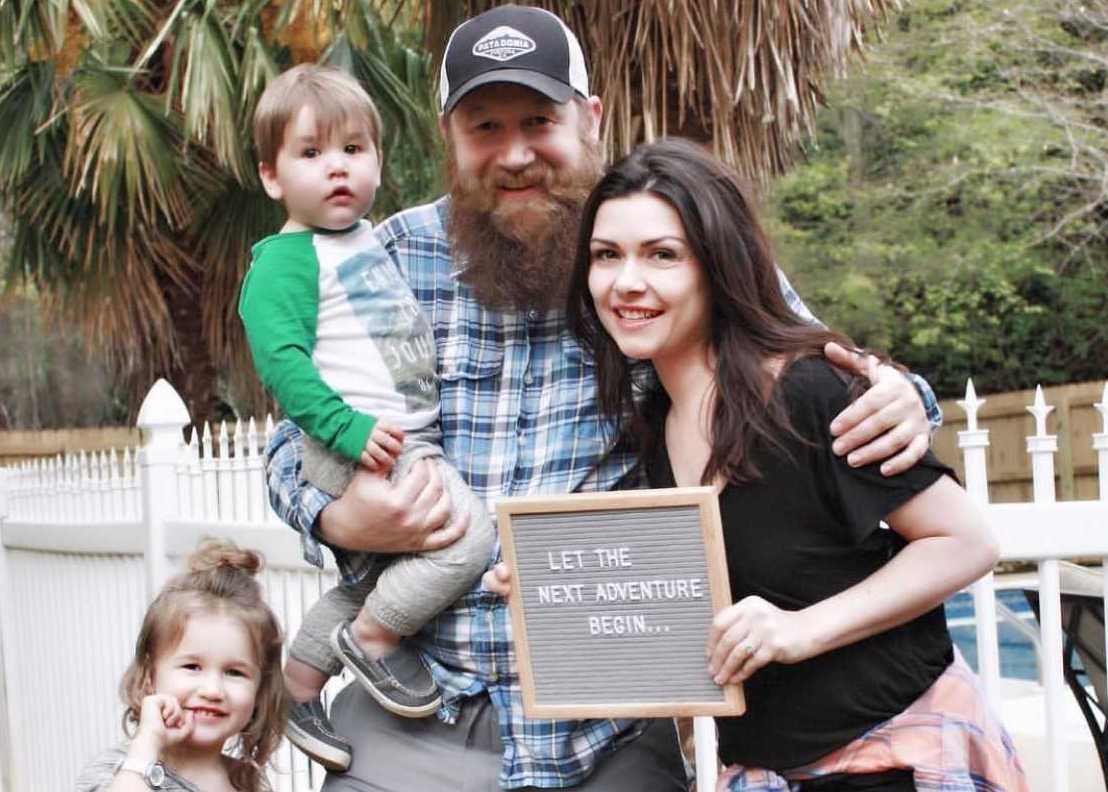 SftR 028: Stephen and Courtney from Out of Office Family
Stephen and Courtney sold their home and 95% of their belongings and started full-time RVing. Along with their two and four year old, they are traveling the United States for the next year, learning to embrace minimalism and tiny living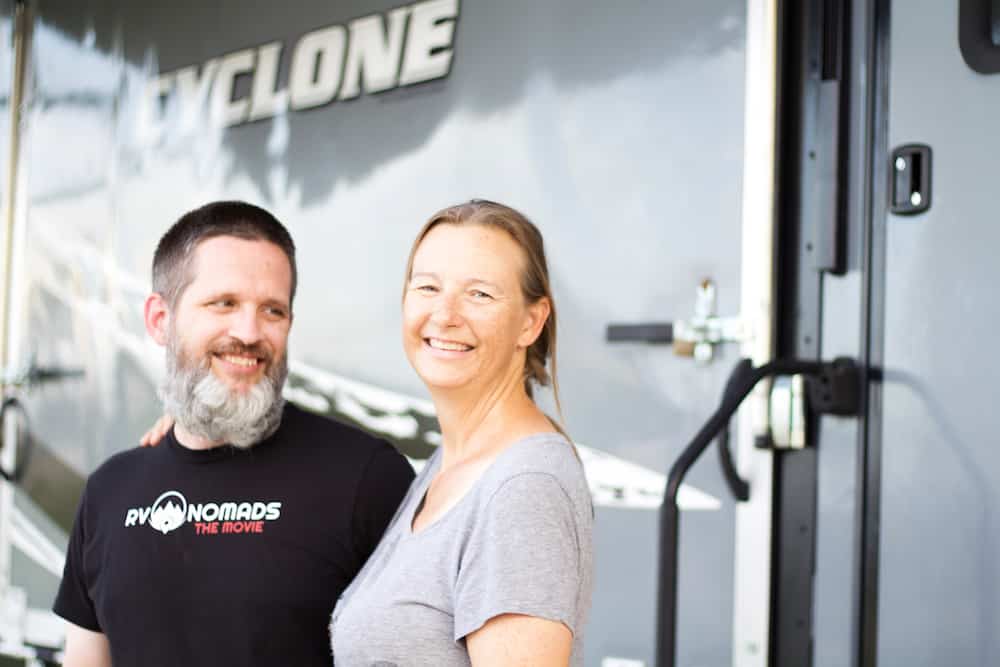 SftR 027: Sean and Julie from Chickery's Travels
Sean and Julie Chickery are a perpetual travelers who are currently exploring the country in their Fifth Wheel. After serving 20 years in the US Air Force, they knew they wanted to keep moving and experience even more of this beautiful nation. Enjoying slow travel, they spend 1 -2 months per location—fully experiencing the local area.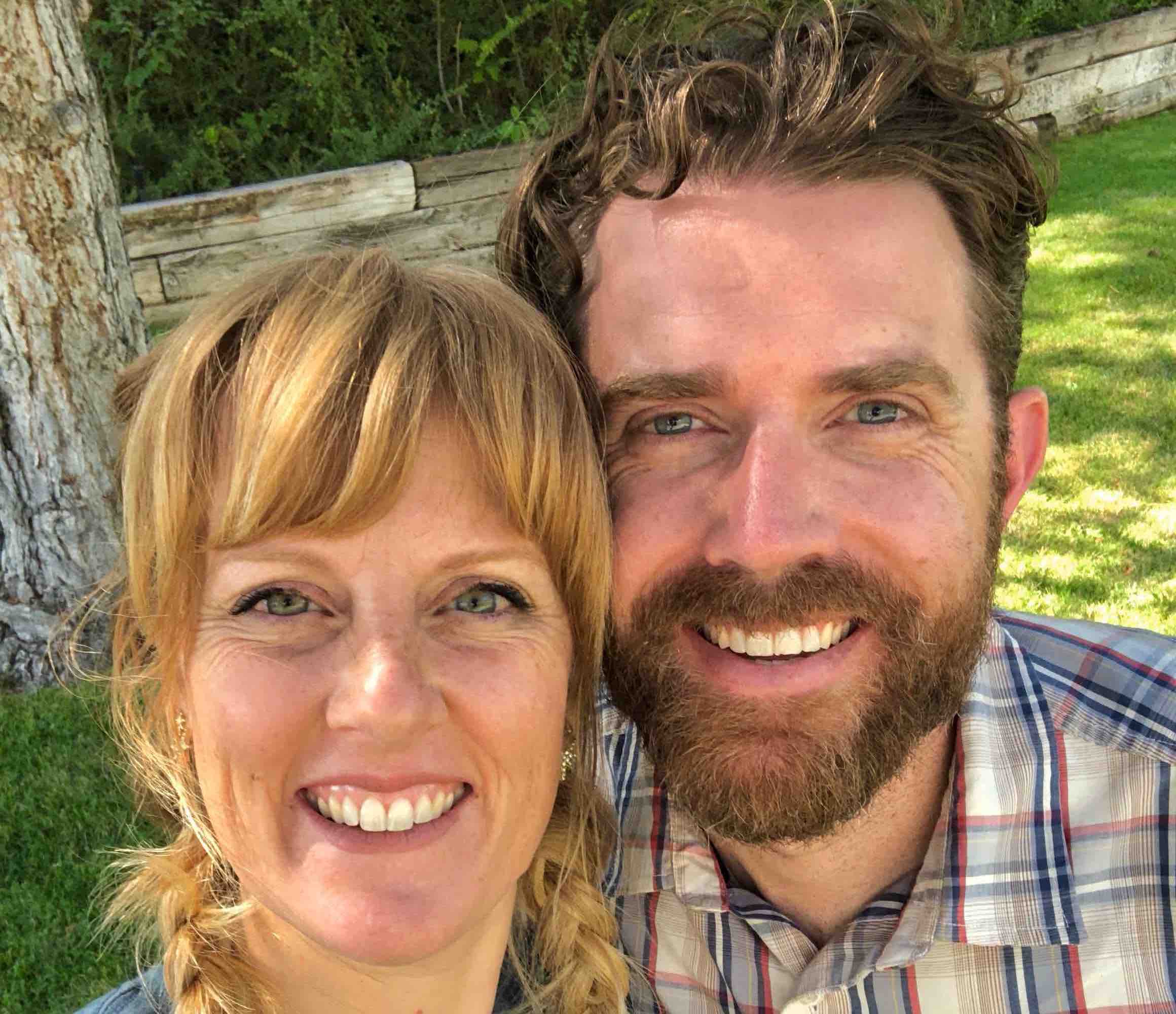 SftR 026: Mike and Megan from Knorpp and South
In May of 2016, Mike and Megan Knorpp decided to get rid of everything and hit the road with their nine kids. They traveled the US for a year in their converted Jayco fifth wheel and had some amazing adventures along the way. After a year of RV travel, the Knorpps decided to make another big shift and take their travels international. They bought one-way tickets to Paris and took the whole family on another adventure through Europe and North Africa. They are now back in the states and looking forward to more adventures with their large brood.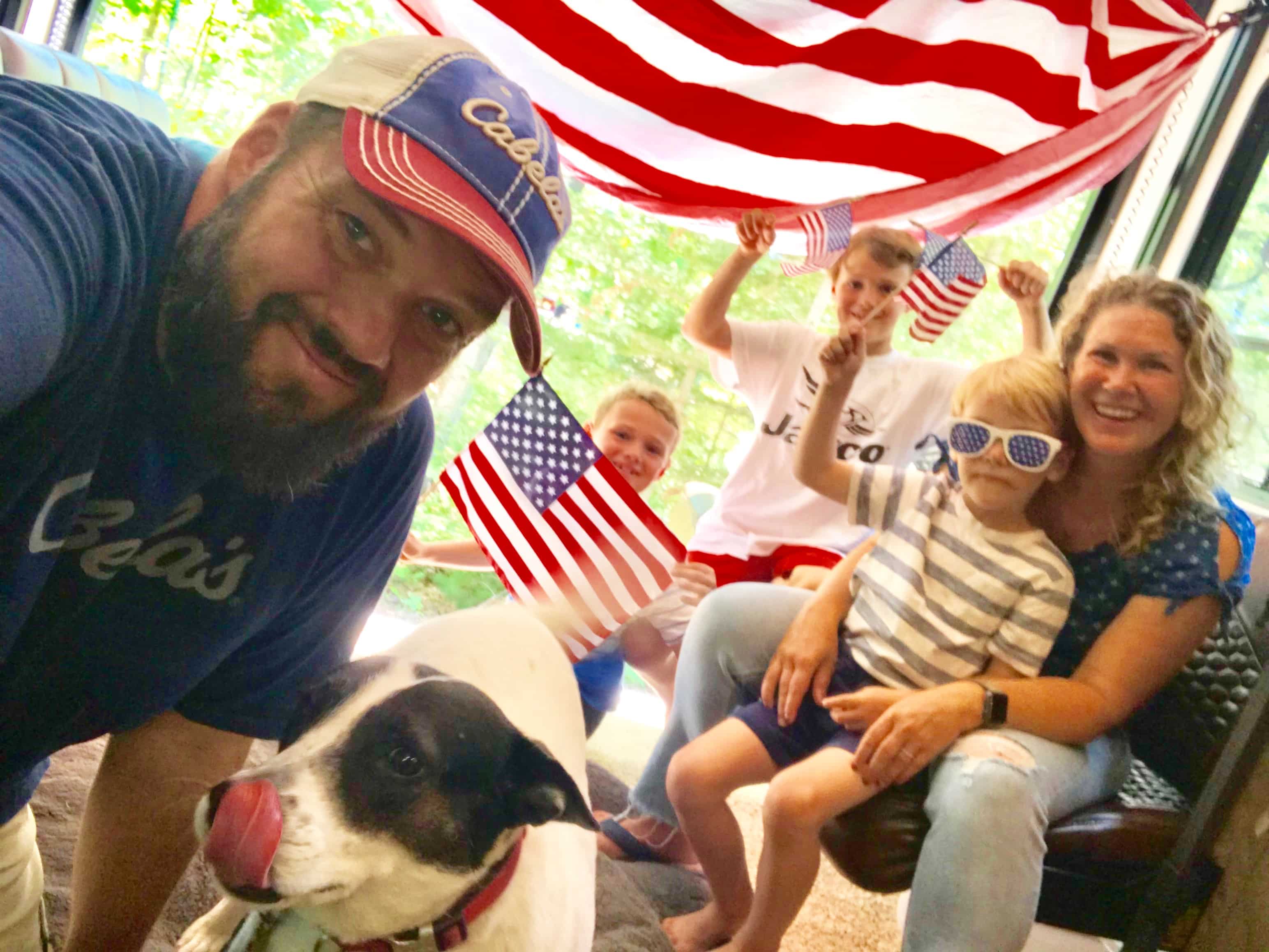 SftR 025: Jeremy and Stephanie from RV Family Travel Atlas
Stephanie and Jeremy Puglisi are the co-hosts of the RV Family Travel Atlas and Campground of the Week podcasts, which have been downloaded over 2 million times. They have appeared on television numerous times as spokesmen for Go RVing. They are also the co-authors of Idiots Guide: RV Vacations, which is available wherever books are sold. The Puglisis spend over 100 nights a year traveling in their Jayco Octane Toy Hauler with their three sons Max, Theo, and Wes—and Maggie the Camping Dog.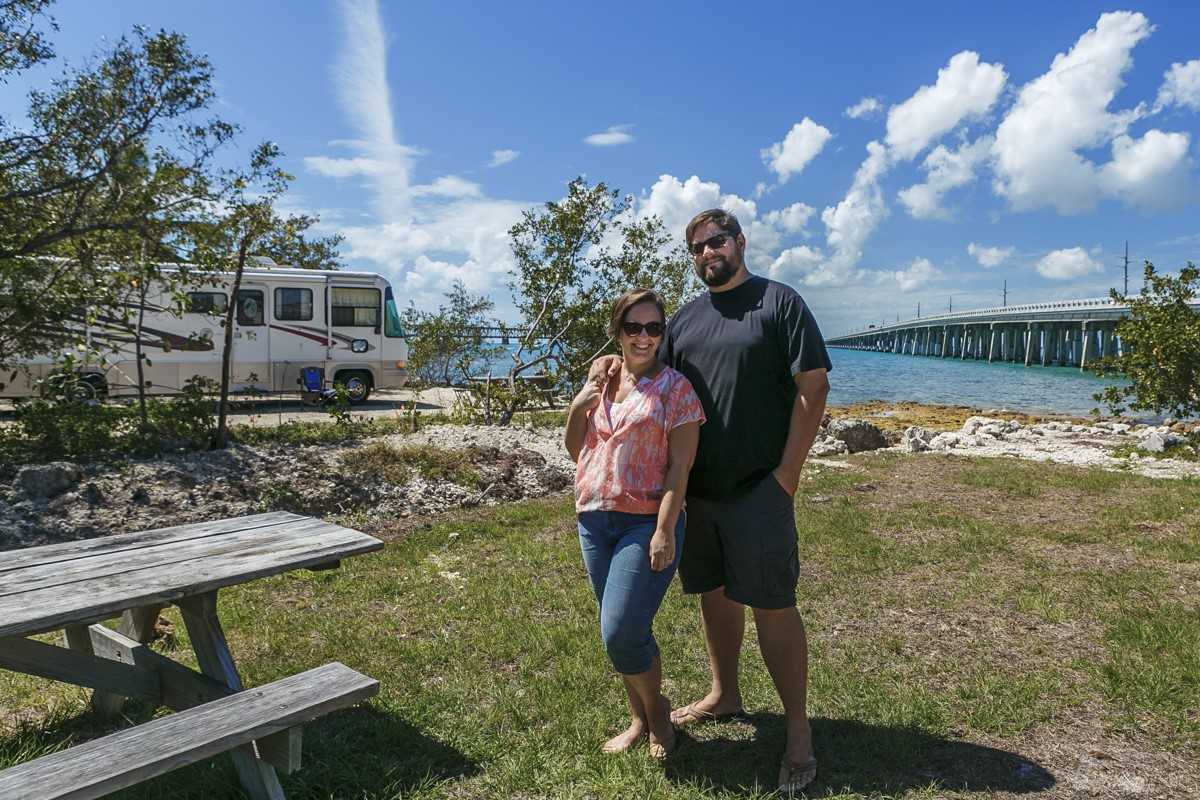 SftR 024: Kerensa and Brandon of RV to Freedom
Kerensa Durr & Brandon Hatcher hit the road in January of 2014 and haven't looked back. They spend their time finding regional foods, exploring cool places to dive, and meeting other RVers. After years of enjoying their freedom exploring the US in their RV, they wanted to help others learn the ropes of full-timing at RVtoFreedom.com and with their course Roadmap to Full-Time RVing.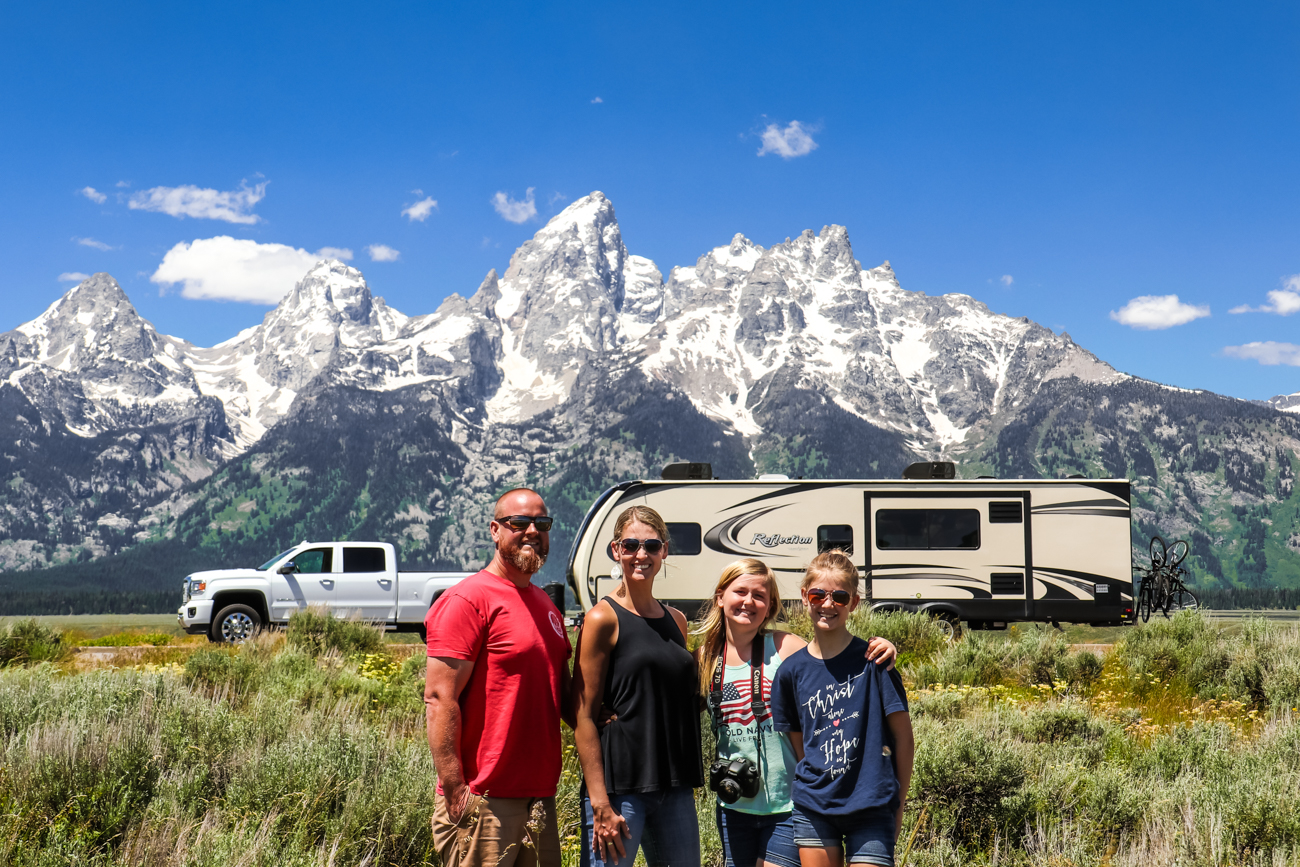 SftR 023: Jessie and Corey Nickerson of Finding our Someday
The Nickersons: Corey, Jessie, Lily, and Leila, sold their home in 2017 and moved into a travel trailer full-time. Corey, a veteran and photographer, and Jessie, who used to run a spray-tan business out of their home, decided their family needed a change—traveling and exploring the country and connecting with people on the road. They want to show the world that their "someday" is possible right now.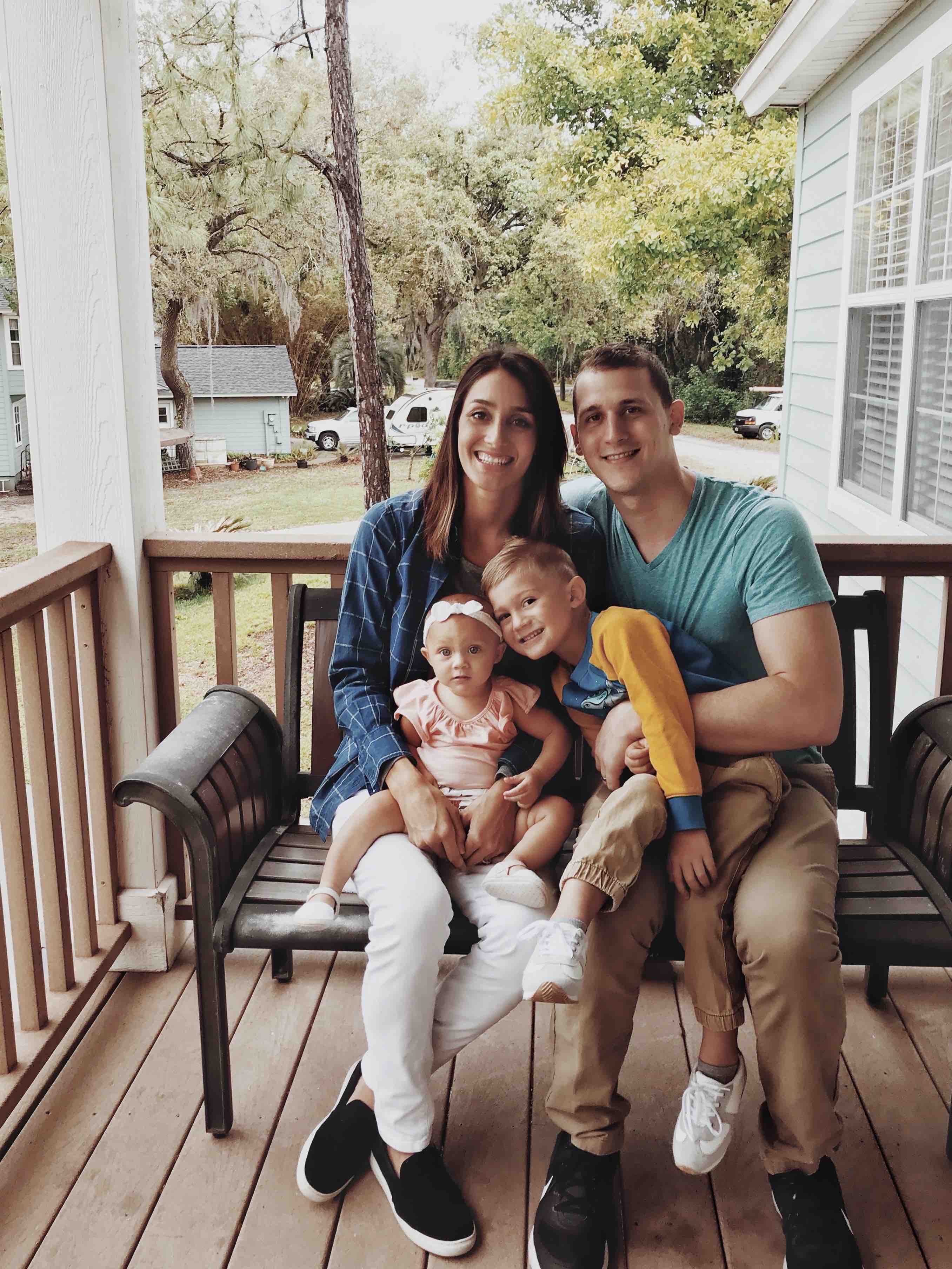 SftR 022: Crystal Seay's Journey to Pay Down Debt by Living Simply
Looking to become debt-free and inspired by the tiny home movement, Crystal Seay downsized her family's life and hit the road in an RV. Their renovated 36-foot fifth wheel is their "tiny dream home,"  and now Crystal, her husband Paul, and two children travel the country chasing adventure, living simply, and paying off their debt.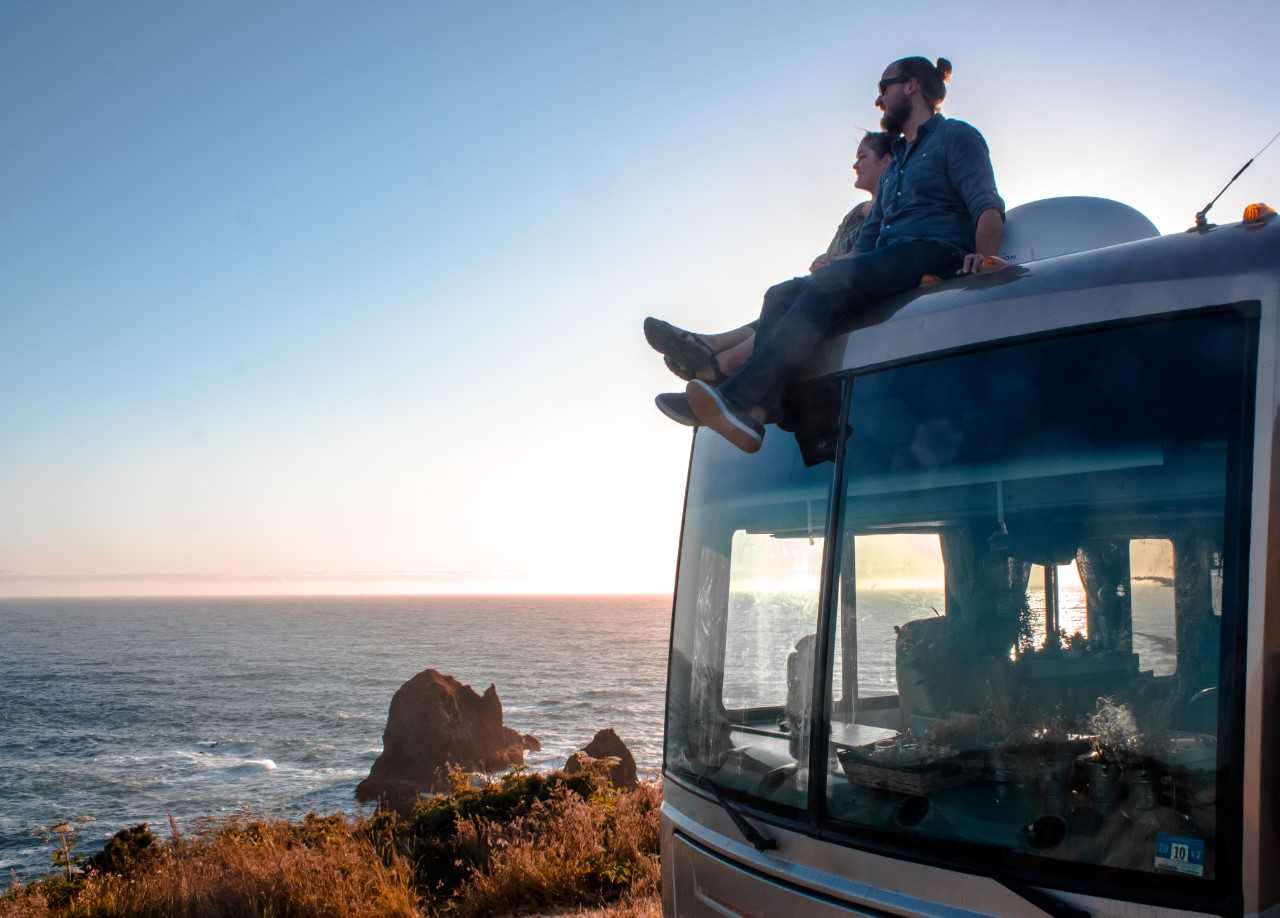 SftR 021: Sam and Brendan of Life Among Pines
Brendan and Sam Binger are a couple in their twenties, traveling through America full-time in their RV. They work from the road while exploring all of the incredible sights, places, and experiences that the US has to offer.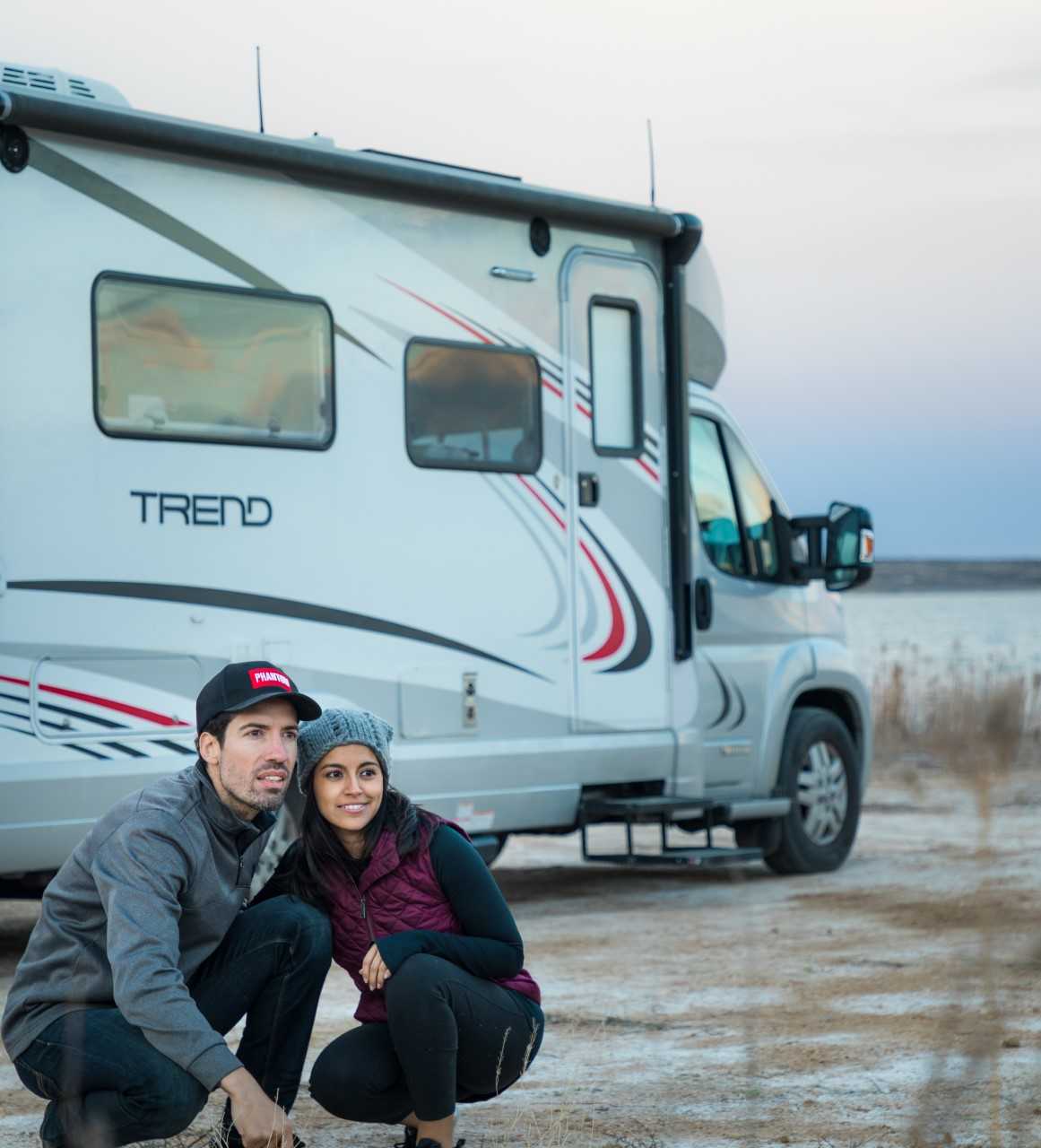 StfR 020: Jon and Nadia—the Roaming Remodelers
Jon and Nadia are full-time RVers and food lovers who have set out on a journey to design a lifestyle of adventure, discovery, and learning. Prior to setting out on their journey, Jonathan worked in sales, while Nadia was a former teacher and, eventually, a marketing professional. Knowing they yearned to travel while building businesses that enabled the lifestyle, they decided to commit fully to pursuing their passions and chasing their dreams. Today, you are bound to find Jon with a camera in-hand, and Nadia creating illustrations, presentations, and many other digital assets—while simultaneously enjoying a fine cheese and a glass of wine.
SftR 019: Kelly Beasley, the RV Chickadee
Kelly left suburbia back in 2015. With a house too big for her and her two tiny dogs, and a life that had felt stale years prior, she found herself totally free to live a nomadic life. An exclusive boondocker, she's loving the wide open spaces out west. Chasing the good weather is a requirement. Work is her primary daily routine, but exploring is a big part of this lifestyle and she hikes and explores nearby towns whenever possible.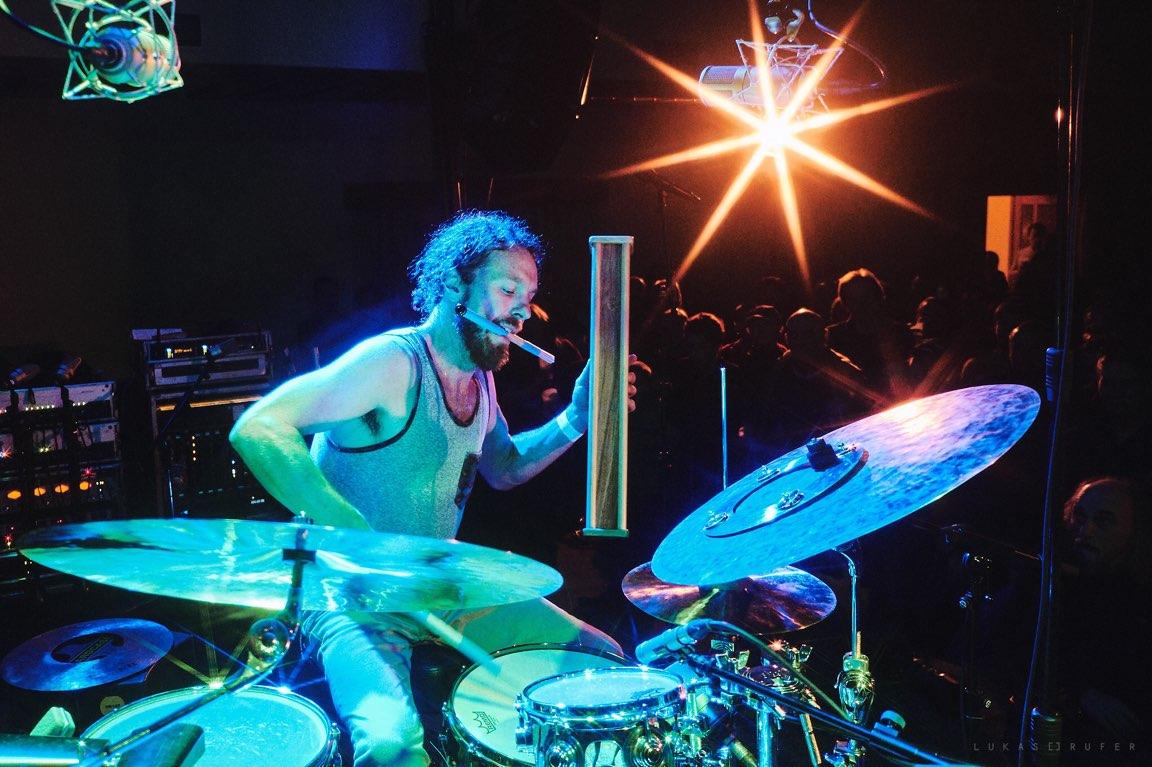 SftR 018: Scott Pellegrom, Touring Percussionist
Scott Pellegrom has become one of the leading innovators for the next generation of drumming. Since performing live at the age of five, he has transformed from a natural born rhythmist to an international performer and clinician.  While he's been a camping and RV enthusiast for a long time, he's recently moved into a Class B RV—allowing him to travel to tour dates and actually give drum lessons in the RV.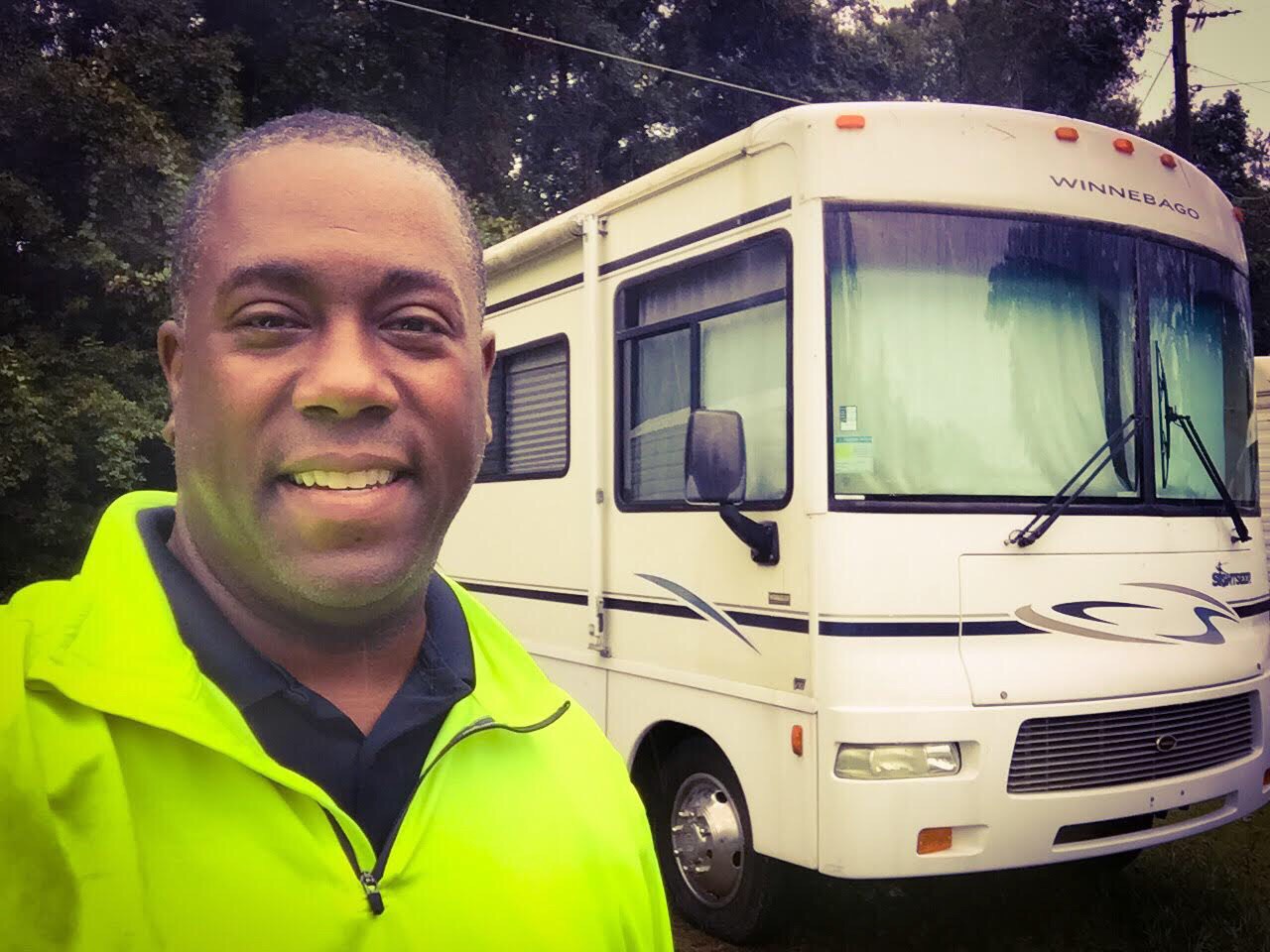 SftR: 017: David Lee—The RV Jedeye
David Lee, the RV Jedeye, got his nickname for his love of all things Star Wars (with the exception of Episodes 1-3) and his new-found love of RVing. As a solo traveler, he's made a commitment to get out on the road twice a month—a true "Weekend Warrior." The reason why he's sharing his journey—to pay it forward. "I watched a lot of videos when I was thinking about getting my RV and renovating it, so I wanted to share and in a way say thanks to all those who came before me."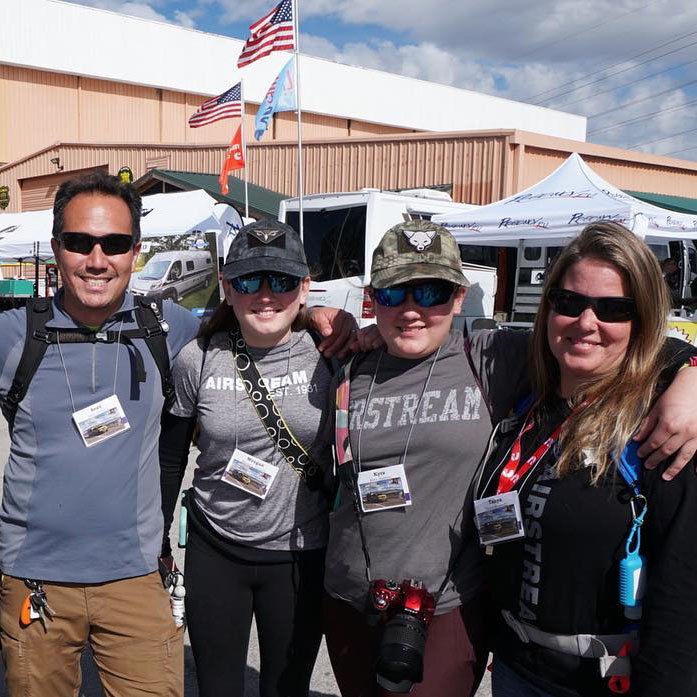 SftR 016: All the Places 2 Go
This photography-focused family moved from the island life of the Caymans to a life on the road in the US. Cruising in an Airstream, these four love visiting capital cities and state parks. They (all of them!) talked to us about their upcoming trip to Alaska, getting their rig into those hard-to-reach places like Hawaii, and life as three women and a man (plus a cat) in a small, metal RV.
SftR 015: Kenny and Sabrina Phillips of Moving Forward Adventures
What started as an experiment in downsizing became a lifetime of adventure. Kenny and Sabrina Phillips are full-time RVers, keeping up with Sabrina's road-based work-life. They sat with us to talk about the luck of their Winnebago, developing a deeper relationship on the road, and how downsizing starts with throwing away your socks.
SftR 014: Larrisa Runkle - A Writer on the Road
RVs aren't the only way to travel the country full-time. Larissa Runkle is opting even smaller, outfitting a camper van and alternating between national parks and events for her life on the road. She talked to us about the challenges she has faced building the van, how bare minimalism helps her focus, and her best advice for jumping into this with someone else along for the ride.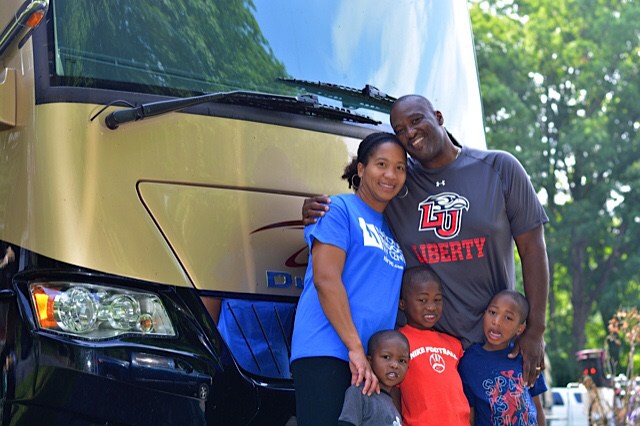 SftR 013: Keith Sims from the Soulful RV Family
Keith Sims—plus his wife and three boys—spends about half of every year on the road. He talks to us about how his wife talked him (a big man and retired football player) into getting an RV, using it to enrich his kids' homeschooling experience, and being an African-American in the RV community.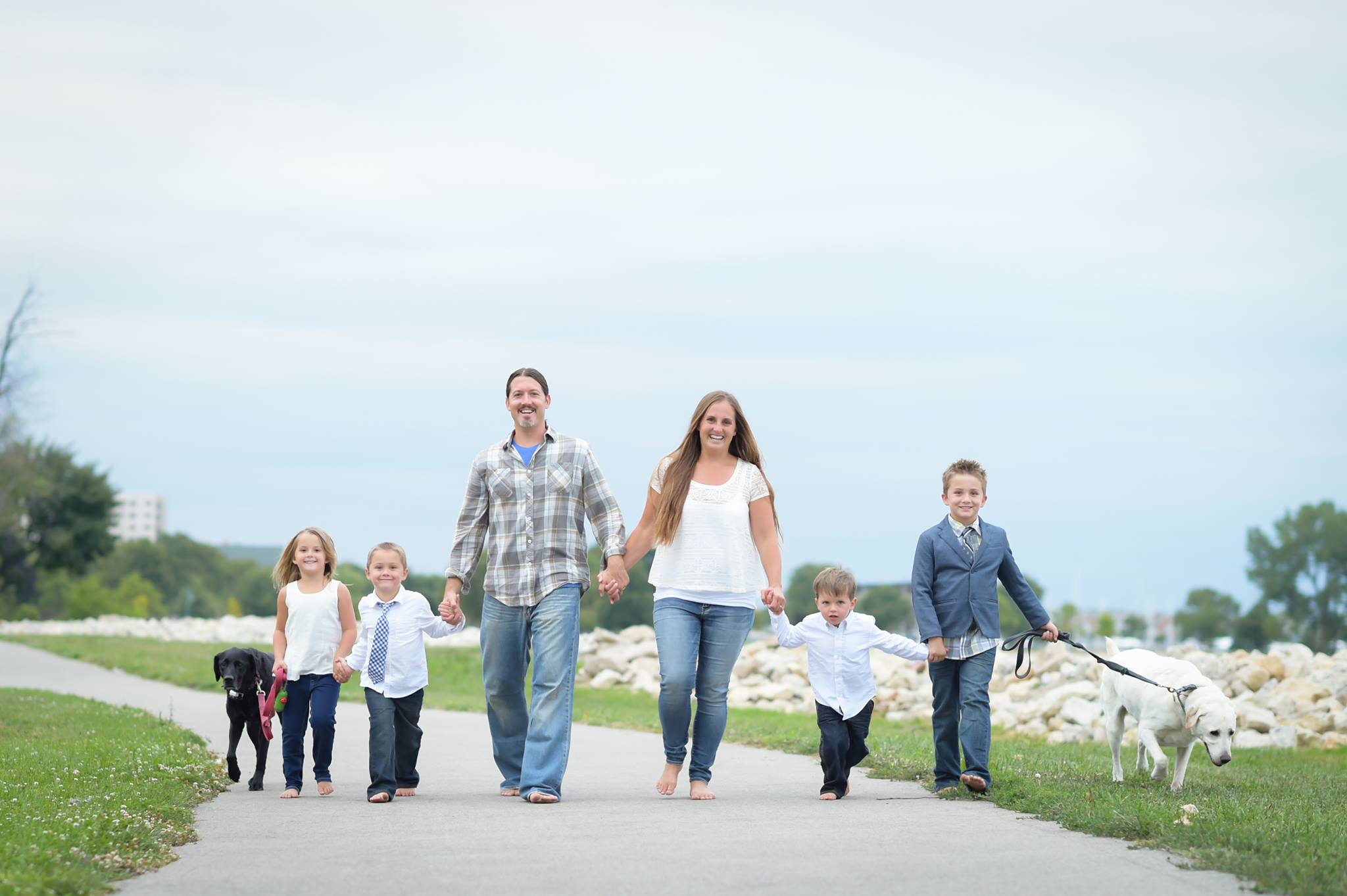 SftR 012: Craig and Bryanna from Crazy Family Adventure
They don't use the word "hippies," but Craig and Bryanna—the parents behind Crazy Family Adventure—may fit the modern bill. Along with their four kids and two dogs, they travel the country, roaming freely, and taking in all the sights. They talked to us about traveling with kids and keeping them socialized, some of their favorite locations, and juggling entrepreneurship on the road.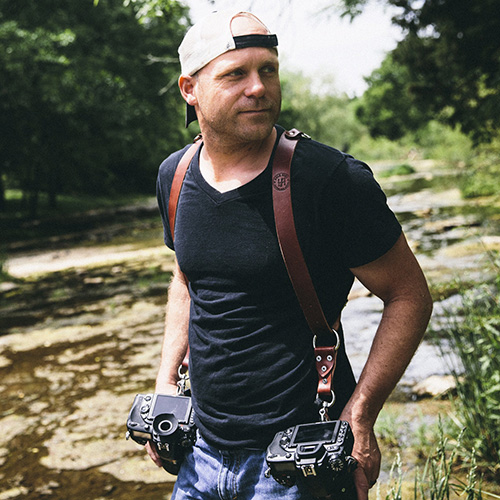 StfR 011: Joe Hendricks, Photographer and Photography Coach
Joe Hendricks is a landscape photographer, so the RV lifestyle suits him perfectly. After a long and winding road to getting out there in a brand new Airstream, Joe and his family have since moved back into a traditional home—but not for good. Joe sat with us to talk about photography, traveling with loved ones, bringing important life lessons back into the household, and why traveling will always be part of his life.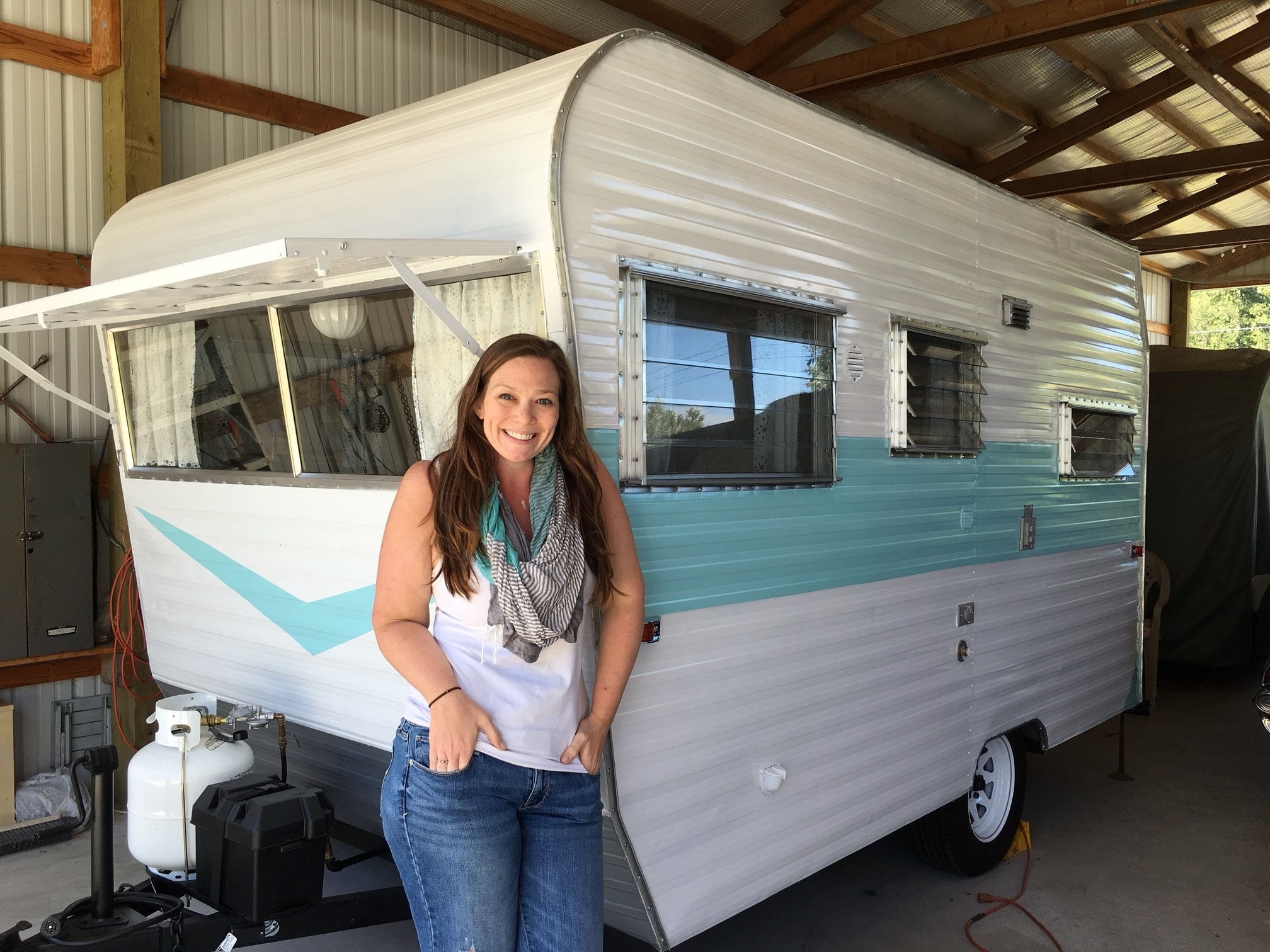 StfR 010: Abigail Schilling of Pheribee
There's something to be said for real solitude. That's the approach Abigail Schilling takes on the road, full-timing in her 1966 Kit Companion trailer. She's a serial entrepreneur, but very much embodies the "work to live" mentality in every job and business. She sat with us to talk about being a solo traveler, letting nature heal some health issues, and how her RV, "Pheribee," does after all these years.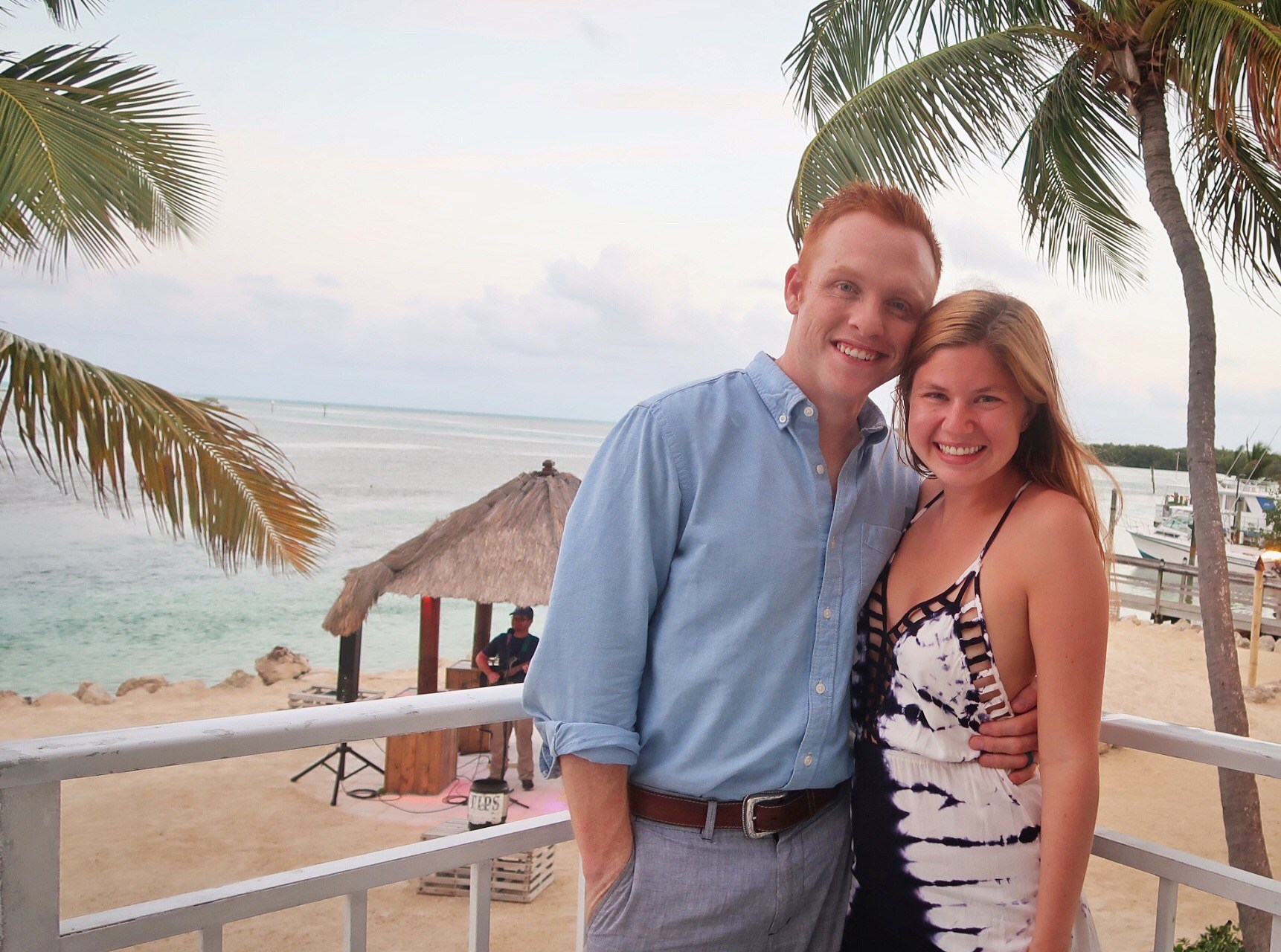 SftR 009: Heath Padgett of The RV Entrepreneur
Heath Padgett—along with his wife, Alyssa—is one of the best known full-time RVers on the road today. Now, they put on the RV Entrepreneur Summit, write, vlog, and host a podcast, plus a number of other noteworthy activities. Heath sat with us to dish about getting to where they are today, being influential to new road warriors, and changing the future of RVing.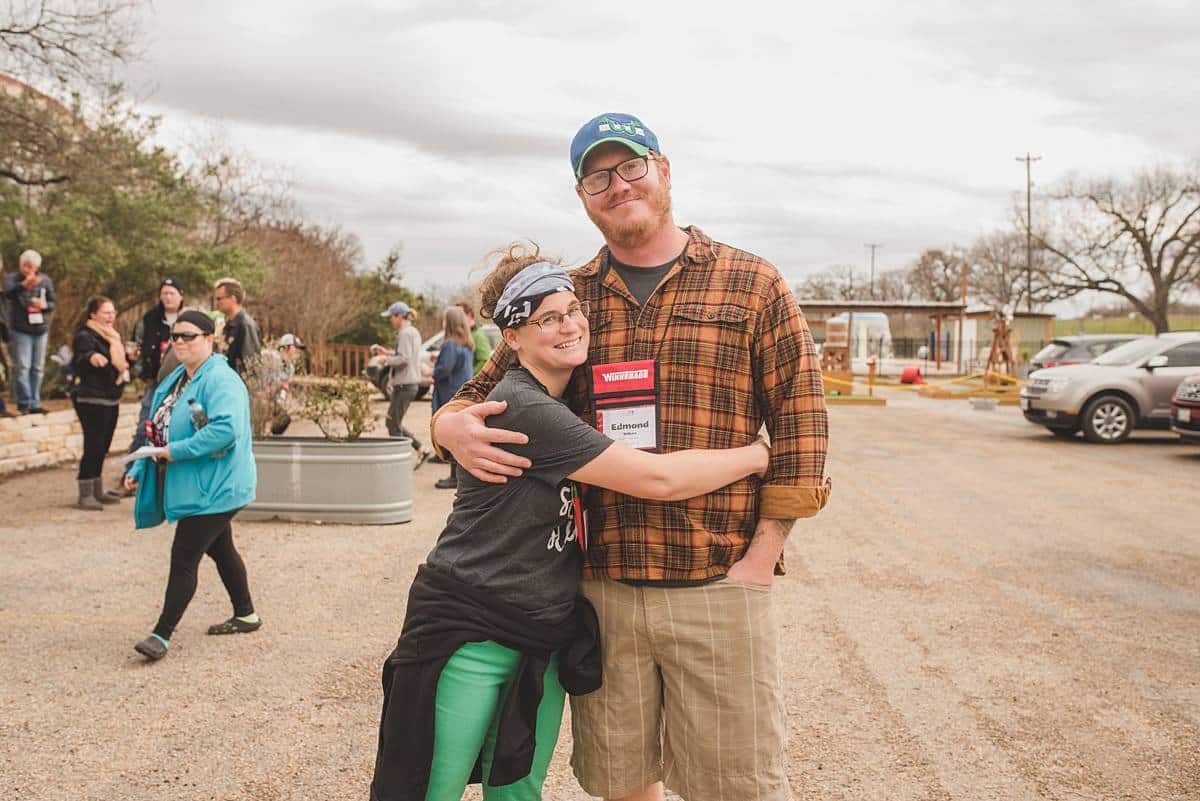 StfR 008: Liz and Ed Wilcox from The Virtual Campground
Ed and Liz Wilcox haven't been on the road long, but they're no strangers to the RV lifestyle—they lived stationary in their travel trailer full-time for over a year. Now, they're RV entrepreneurs. They talk about the fateful day that led them to their motorhome, some struggles they've faced since, and how to keep it all in perspective.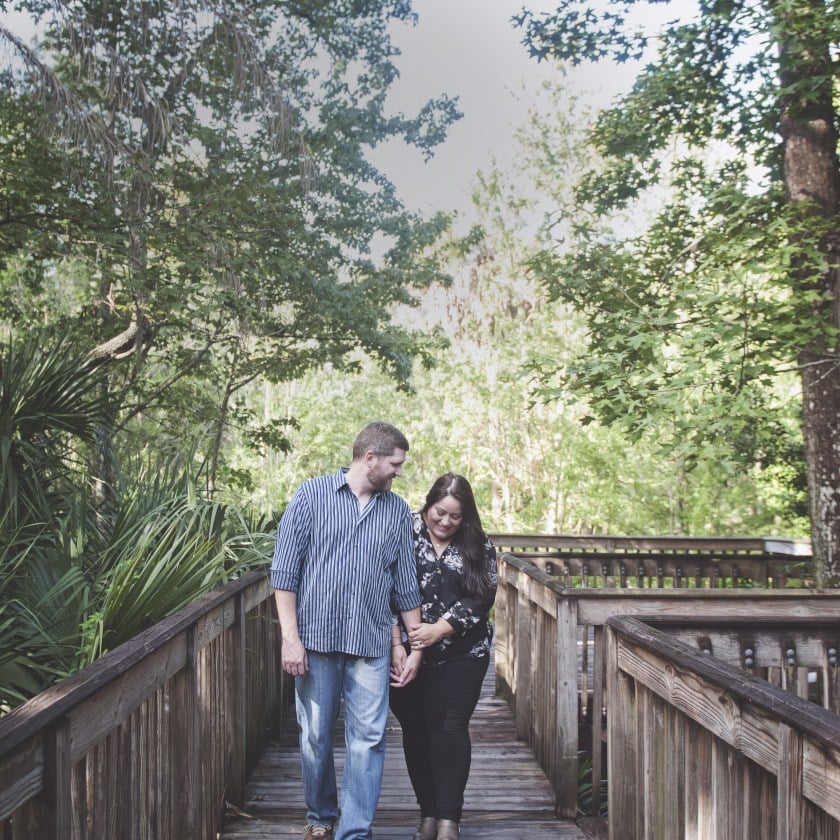 SftR 007: Kevin and Maria of From Paris to Roam
Everyone has to start somewhere. Kevin and Maria Sipe have only been full-time RVing for several weeks. Yet they still have dozens of stories, amazing experiences, and plenty of happiness already. We talked to them about taking that giant leap into a life on the road, the steps they're taking to reach financial freedom, and how they're each taking to a new lifestyle.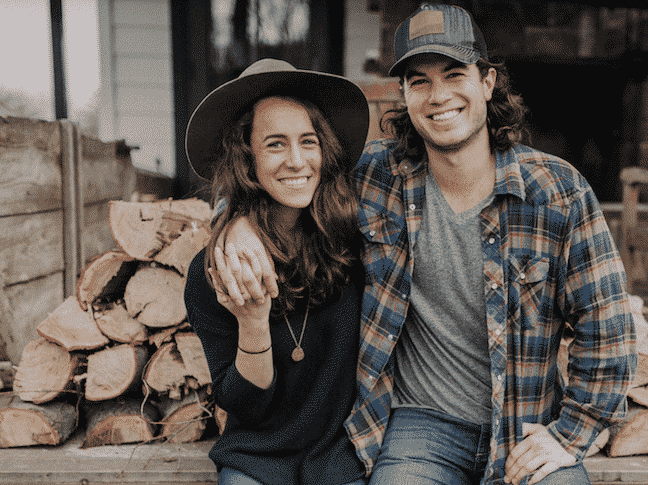 SftR 006: Pete and Jordan from www.PeteandJordan.com
Pete and Jordan are a pair of road-warrior entrepreneurs, and founders of Quarter for Your Crisis. QFYC helps others find purpose through both their work and their lives, creating community, conversation, and courses to guide you in your journey. We talked to them about finding the road and getting away from a corporate mindset. They broke down what a quarter-life crisis means to them, how it impacts other Millennials, and minimalism.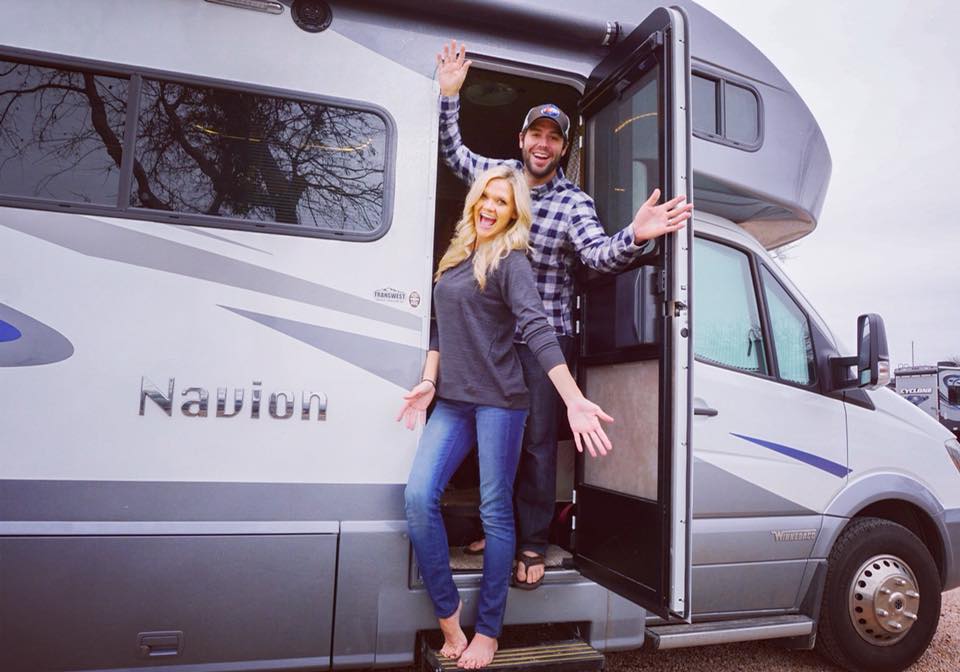 SftR 005: Dan and Lindsay from Follow Your Detour
Dan and Lindsay McKenzie were on their way to living the "American Dream," when they got bad news. Instead of letting it rule them, they took a detour. Then another. Now, they're following their detour (and documenting every step via their blog Follow Your Detour), and encouraging others to hit the road as well. They talk with us about what led them to find their own path, helping others get out of debt, and what the future looks like for Follow Your Detour.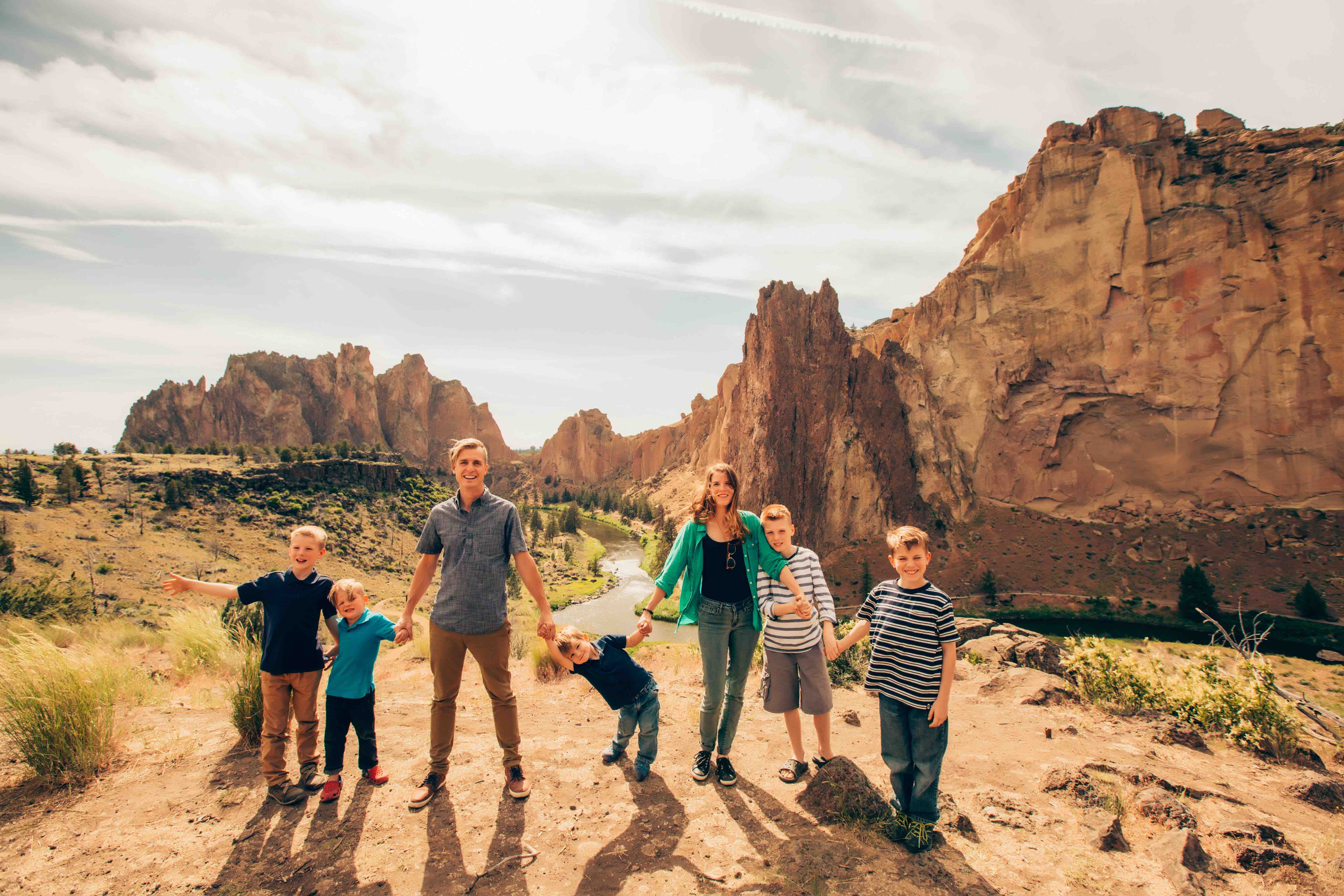 SftR 004: Trent and Siobhan of Everyday Family Adventure
Trent and Siobhán are a pair of modern-day traveling minstrels: musicians that travel the country in an RV, playing at churches and living the life they always dreamed of. While that's a story in itself, theirs is even crazier because they also share the space with their five (yes, five) boys. Host Sam talks to them about just what makes their lifestyle an adventure, as a family, every single day.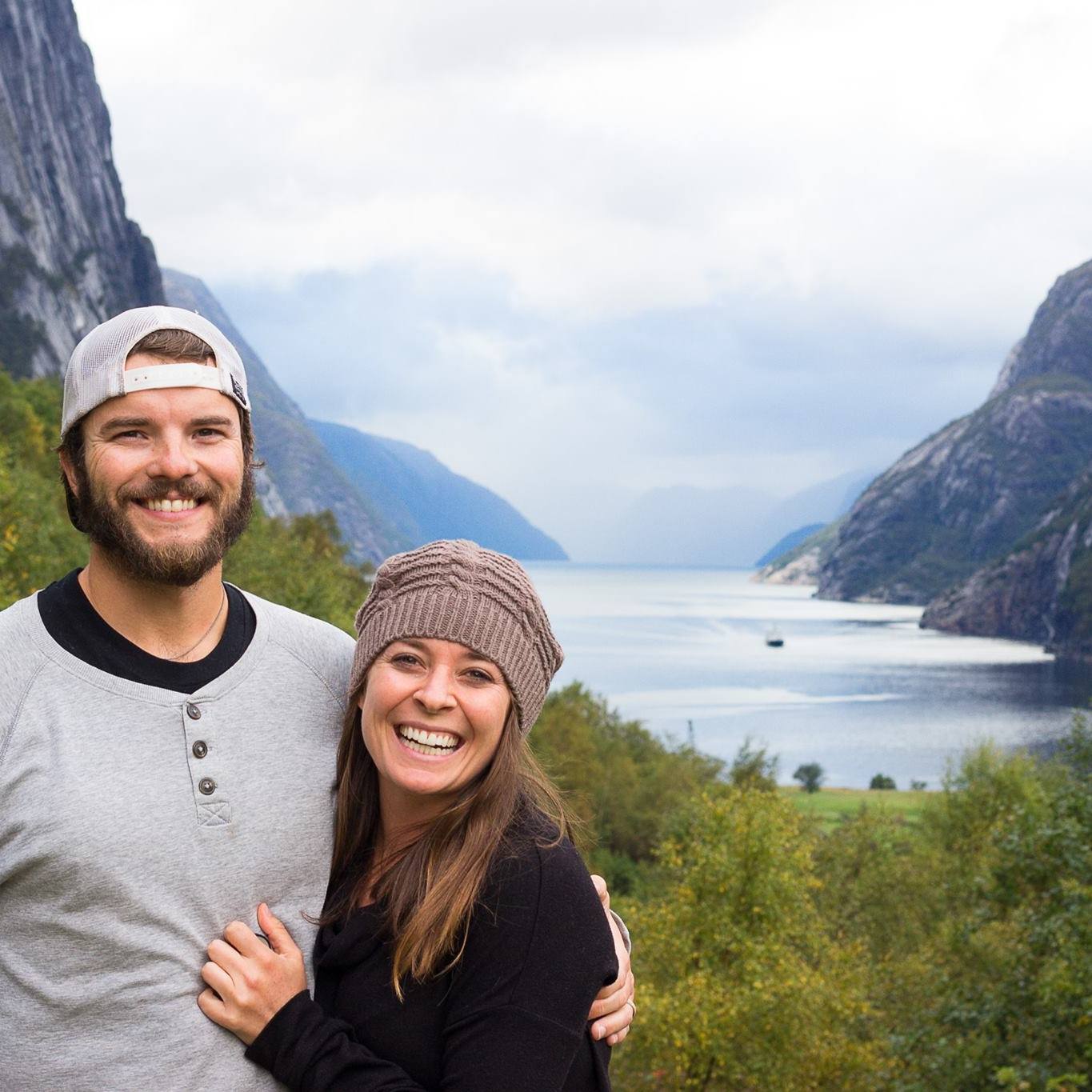 SftR 003: Adam and Lindsey from Nuventure Travels
The RV lifestyle extends well beyond the borders of the United States. There's no better example of that than Lindsey and Adam Nubern. They spend their lives traveling in an RV—not just in the US, but internationally. In fact, Lindsey wrote the book on RVing in New Zealand. Listen in as they share dozens of stories, laughs, and a couple warnings about what it's like to live a life of freedom.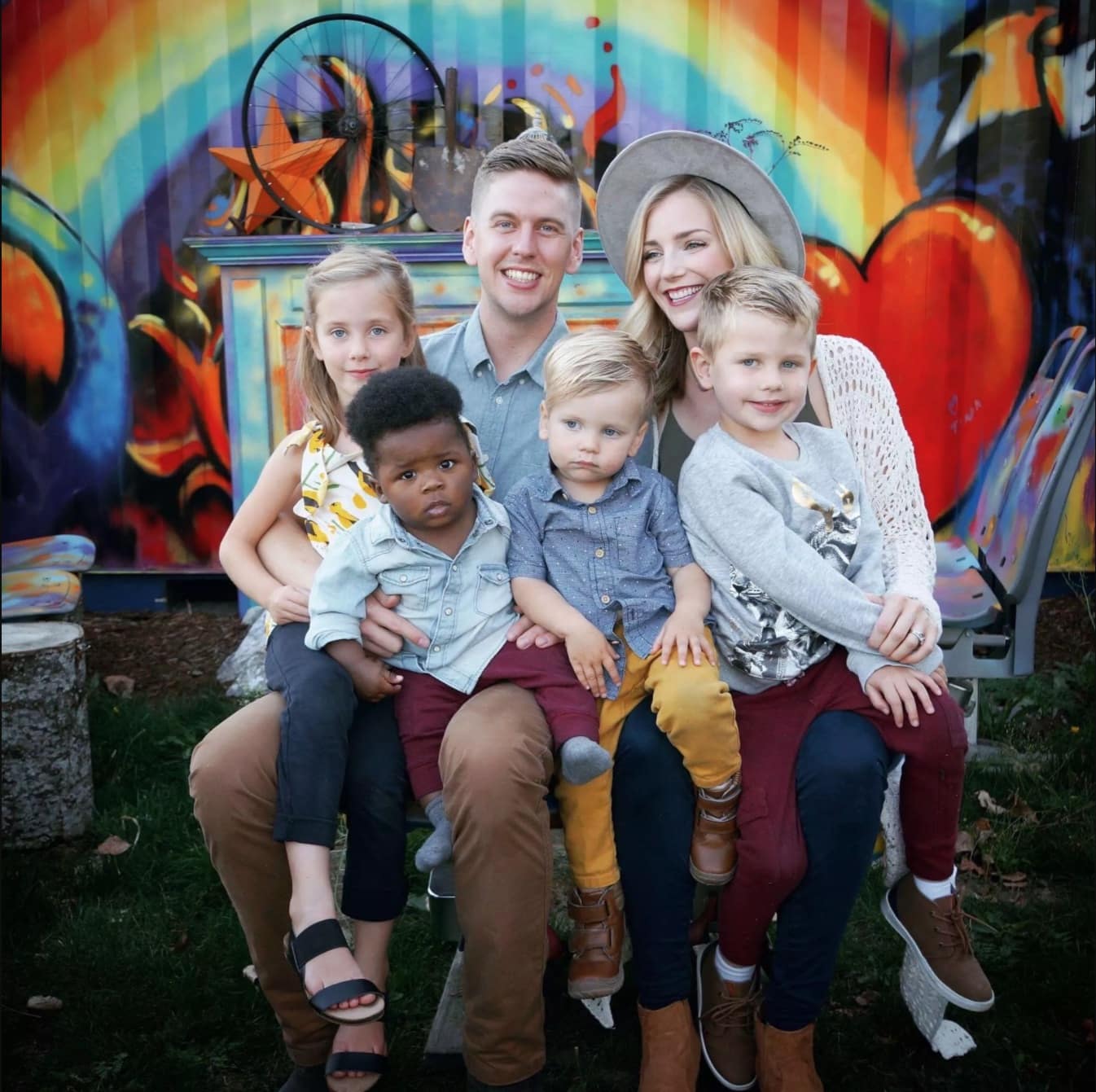 SftR 002: Ben and Becca from Family Fulfillment Project
Ben and Becca were living the American Dream: a family of four in a beautiful house, a great job, and friends. But they never saw one another, and they decided that was no way for them to live. After they sold off most of their possessions, they hit the road in a travel trailer RV. Now, they're the Family Fulfillment Project. They talk with Sam about the great changes they've seen since diving in full-time, the challenges of RV living with a large family, and the many joys they're experiencing.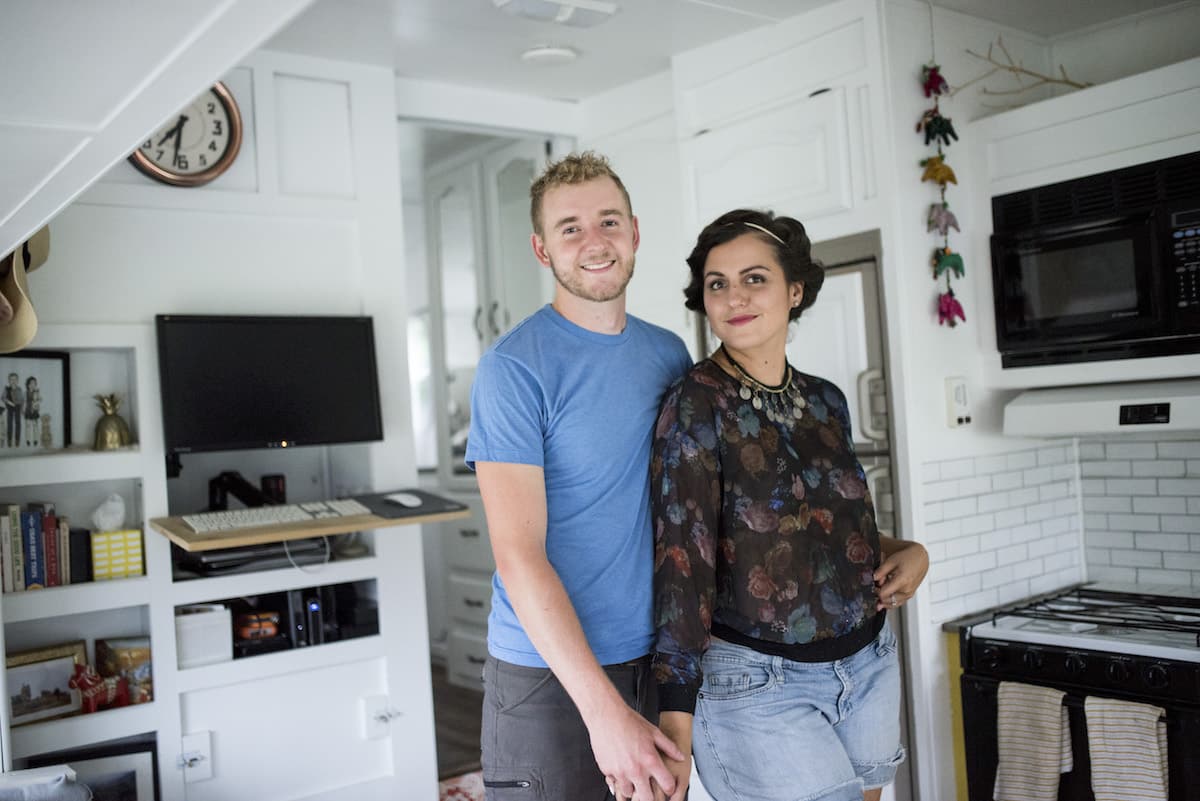 SftR 001: Kevin and Mandy Holesh from 188sqft
Most studio apartments in cities are larger than 188 square feet. When you hear that Kevin and Mandy live full-time in their 188-square-foot fifth wheel RV it might sound crazy. Add in their two cats and two dogs-well, it might sound cramped. Yet they've been living on the road for years, and they've found that it has impacted their lives in all kinds of positive ways. Listen in for their experiences, ways they renovated their rig, ideas for living small, and advice for hitting the road yourself.